Do What You Love: Staff Series (Chow Chee Yong)
Chow Chee Yong
Award-winning photographer, photography lecturer, champion of collaborative design.
Multi-faceted and much-lauded award-winning photographer, Chee Yong is one of Singapore's well-known names in photography circles. A prolific photographer, he has had more than 40 exhibitions to date. Chee Yong is one of only a handful of Singaporean photographers whose work is on permanent exhibition in the Kiyosato Museum of Photographic Arts. His passion in photography as an art form and communication mechanism stretches to his work in design education. He counts among his students, many of Singapore's leading photographers and film-makers. Today, Chee Yong leads the BeyonDesign Centre in the School of Design where he continues to teach and nurture young designers while pushing the envelope in collaborative transdisciplinary design.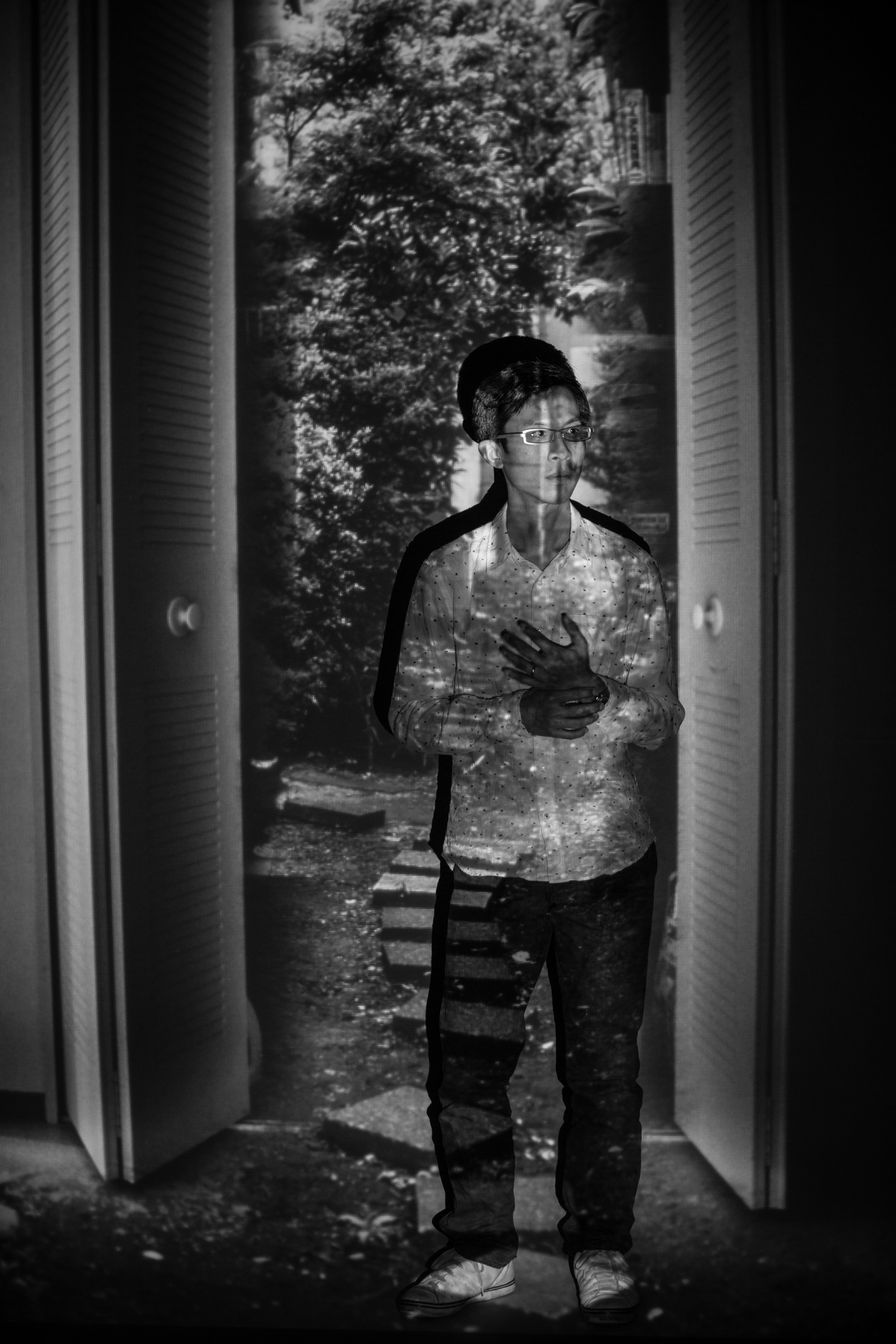 Photo by Tan Ngiap Heng
Give a short summary of your life so far. What was a high point in your life and why?

Many of these would be the 'firsts' – the first time I published my work, the first time I sold my work, my first ever solo show, when I was awarded a scholarship to study Photography in Tokyo, when the Kiyosato Museum selected my work for permanent exhibition, and so on. Life has many firsts and highlights. These are just some of them.

How long have you taught in DES? Pls share a highlight moment.

I have been teaching in the School of Design since 1995. I started when I was very young and I guess I've grown together with the school! The main highlight of teaching is to see my students excel and become great designers and photographers. Many remain as good friends and we still catch up for kopi once in a while.

Aside from photography, are there other areas which are close to your heart (need not be design-related) and why.

My other passions are vintage watch collecting and leather making. In life, often one thing leads to another. Back in 1987 I was already into photography and I wanted a customized bag, so I went to a leather artisan to get this done. His work intrigued me and I found myself there every day after school. Soon, I was helping around, cutting, stitching and putting things together. It was tough. Then I noticed that my shifu was wearing a rather unique watch, a 1950s Rolex. That got me into watches! All three are still rather inter-related in my life.

What do you love most about design (and/or photography)?

I love design because it is ever changing, it does not remain the same. The challenge is to keep coming up with new content constantly. That push is what I love about the work.

How do you think photography can make the world a better place?

As a tool, it builds concentration and focus; patience as well. It can be hard at times but patience is required to get the right image. Good photographers go all out to get that image, that scene, that portrait. They often explore new places. Or they see familiar places differently. An interesting place need not be an exotic one, but somewhere so mundane and commonplace that no one takes notice. A photographer sees possibilities in these.

Why did you choose to teach design as a career?

When I was starting out in photography in the early years, I was searching for mentors in the industry to learn from and work under. I went from commercial studio to commercial studio looking to be an apprentice. During one of those occasions, a photographer told me "Why should I teach you to break my own rice bowl?" That particular incident led me to decide that if I ever had the opportunity, I would commit my time to teaching and educating others about photography so that more people can understand and improve. I guess I have never looked back since.

Anything/words of advice to share with our students or those considering design?

I believe that most design inkling stems from passion first and hard work later. Regardless, the most creative person will never be successful if he/she does absolutely nothing about that idea. The hard work and commitment into the creation must be internalized and brought about. Do nothing and it remains as nothing, but the creative mind brought about by hard work and passion will bring about much success.
Chee Yong's work can be seen in his solo exhibition "30th Feb II: Dreams & Visions" at the OCBC Premier Centre at Orchard Gateway from now till 31 August 2018. Admission is free.
The "Do What You Love" series of short interviews showcases the love that students, lecturers, alumni from the School of Design have for design and where this love is taking them in life through the discovery of new skills, new opportunities, new careers and life-paths.