Online Terrarium Making Workshop on 28 Jan 2021
Our Diploma in Social Sciences in Gerontology Interest Group (GEM-IG) remained busy during the recent Flex week. They organised an online terrarium making workshop for Tembusu Senior Activity Centre (SAC) as their Local Community Project.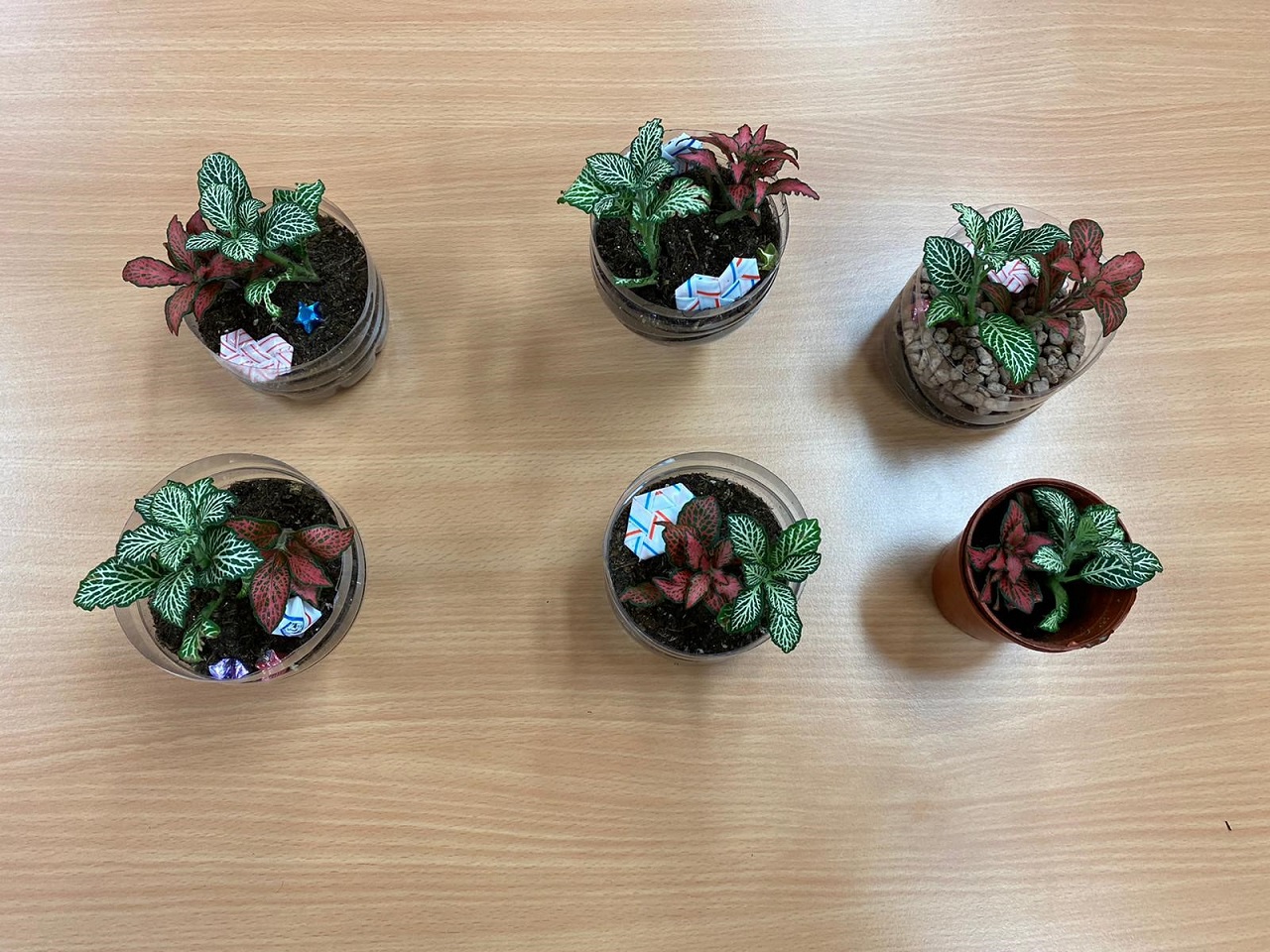 The online workshop (conducted via Zoom) began with a brief talk on Environmental Wellness followed by a simple pictorial quiz. Then the 15 senior participants created their own terrarium using recyclable materials, fittonia plants, and soil. Knowing that there were prizes to be won, the enthusiastic seniors got quite competitive! At the end, three winners of the 'Best Terrariums' walked away with hampers of groceries generously given by the SAC.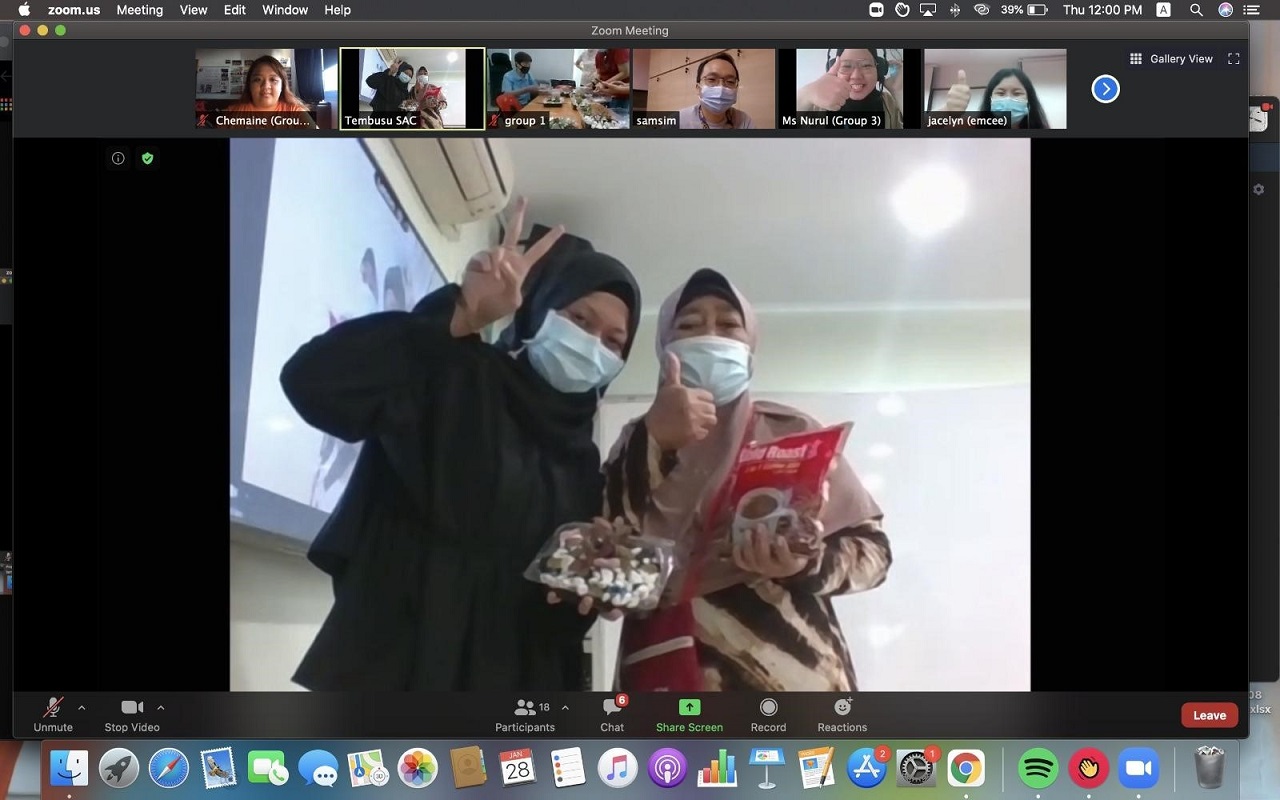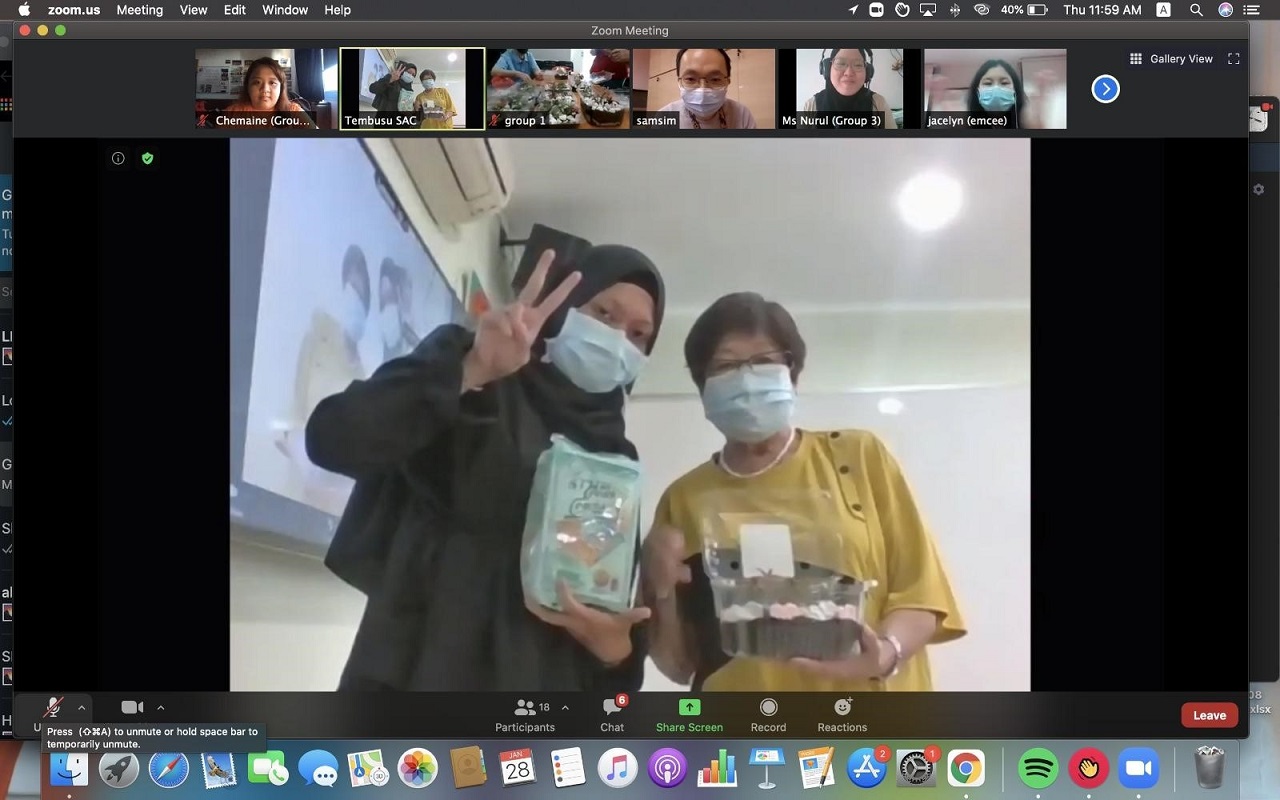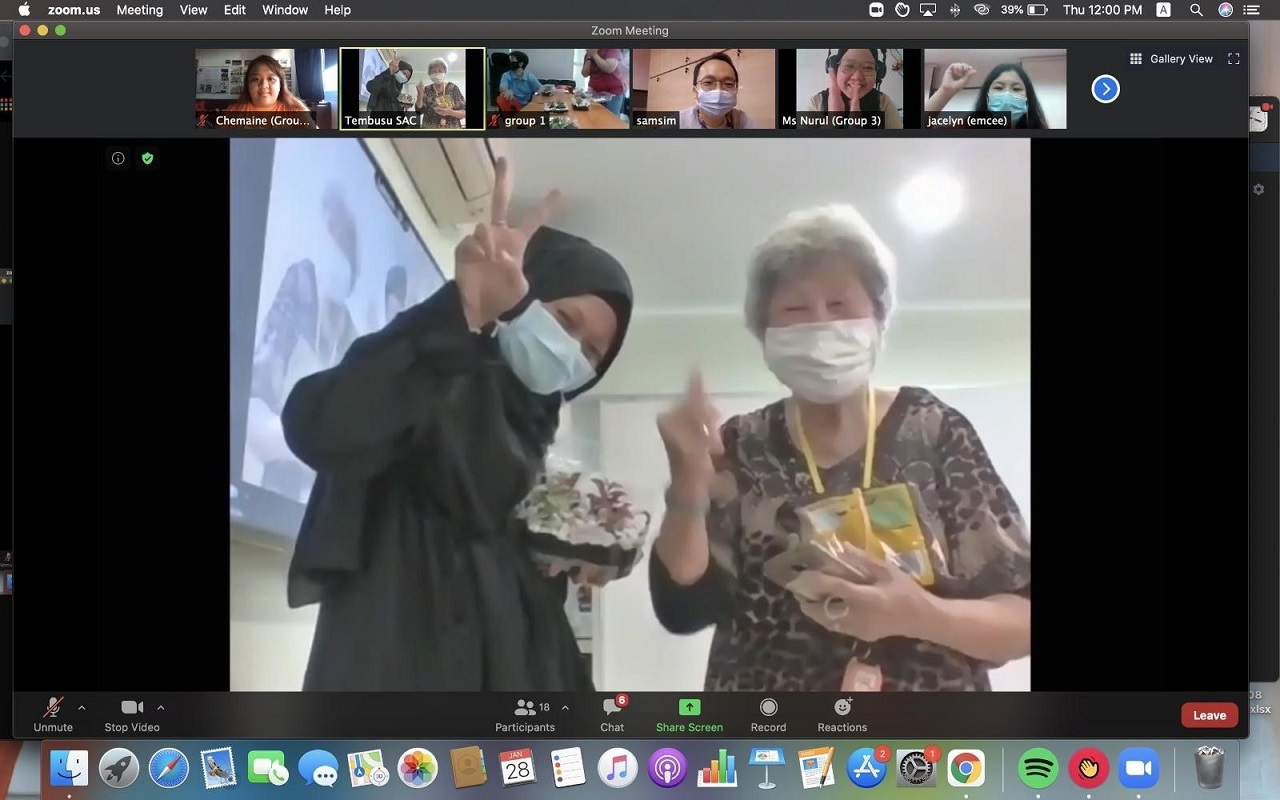 How did they pull off the online workshop? There were a lot of planning that went into it. Some of the students were on TP campus to do live demonstrations for the seniors to follow via Zoom, while other students joined in remotely. The 15 senior participants were at Tembusu SAC with SAC staff to provide onsite assistance. All the materials (plants, soil, decorative items, plastic spoons, water, etc.) were either delivered to the SAC beforehand, or prepared by the SAC themselves. All the senior participants had to bring were clean containers for their terrariums.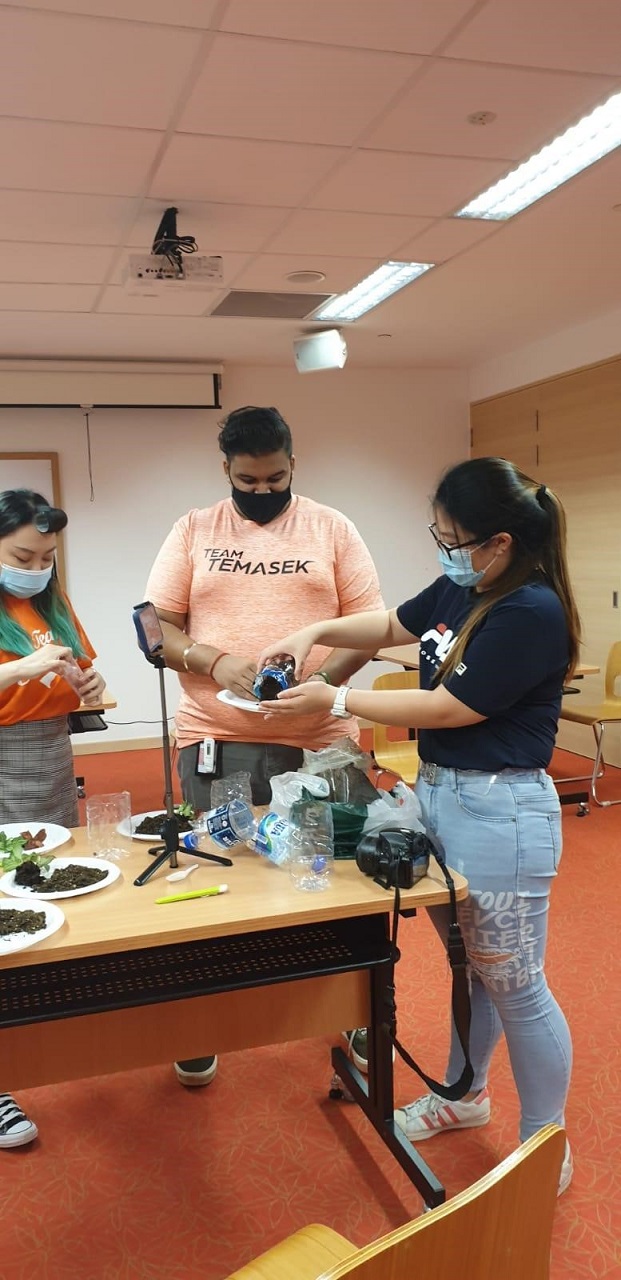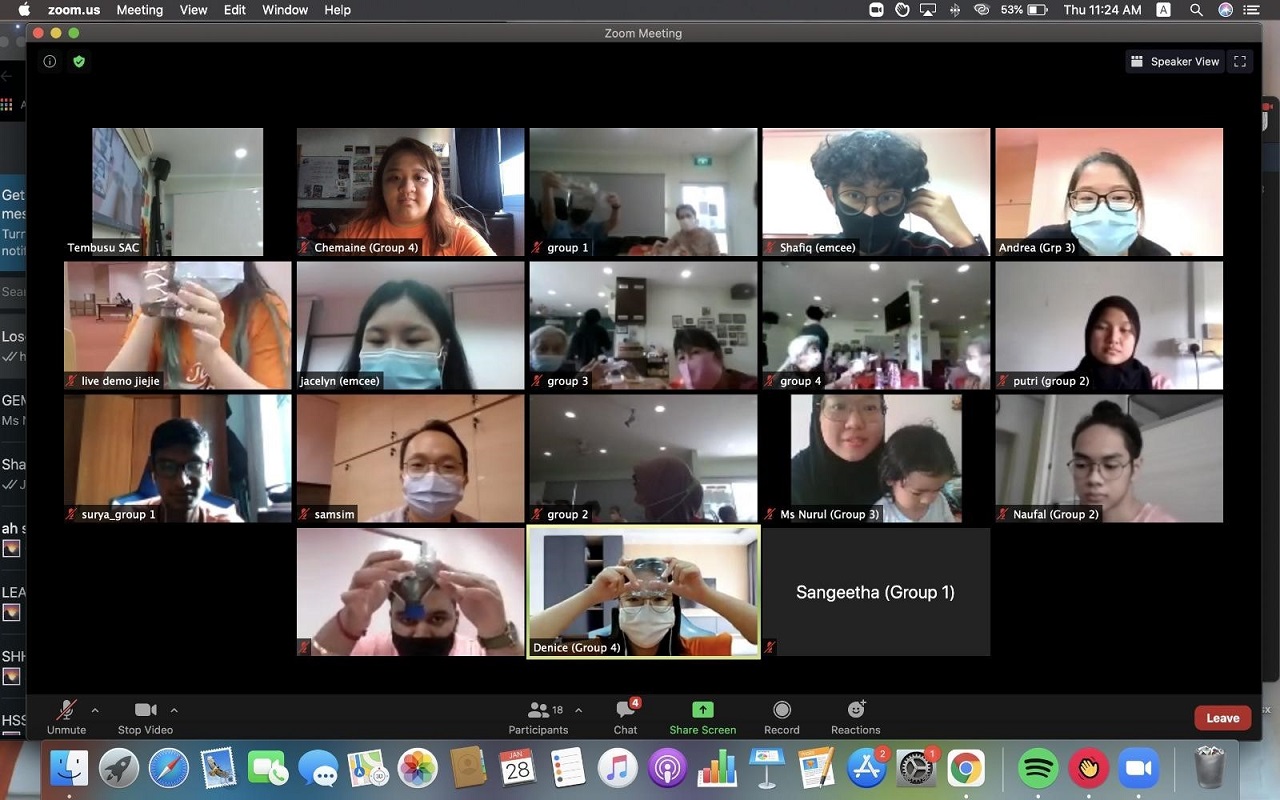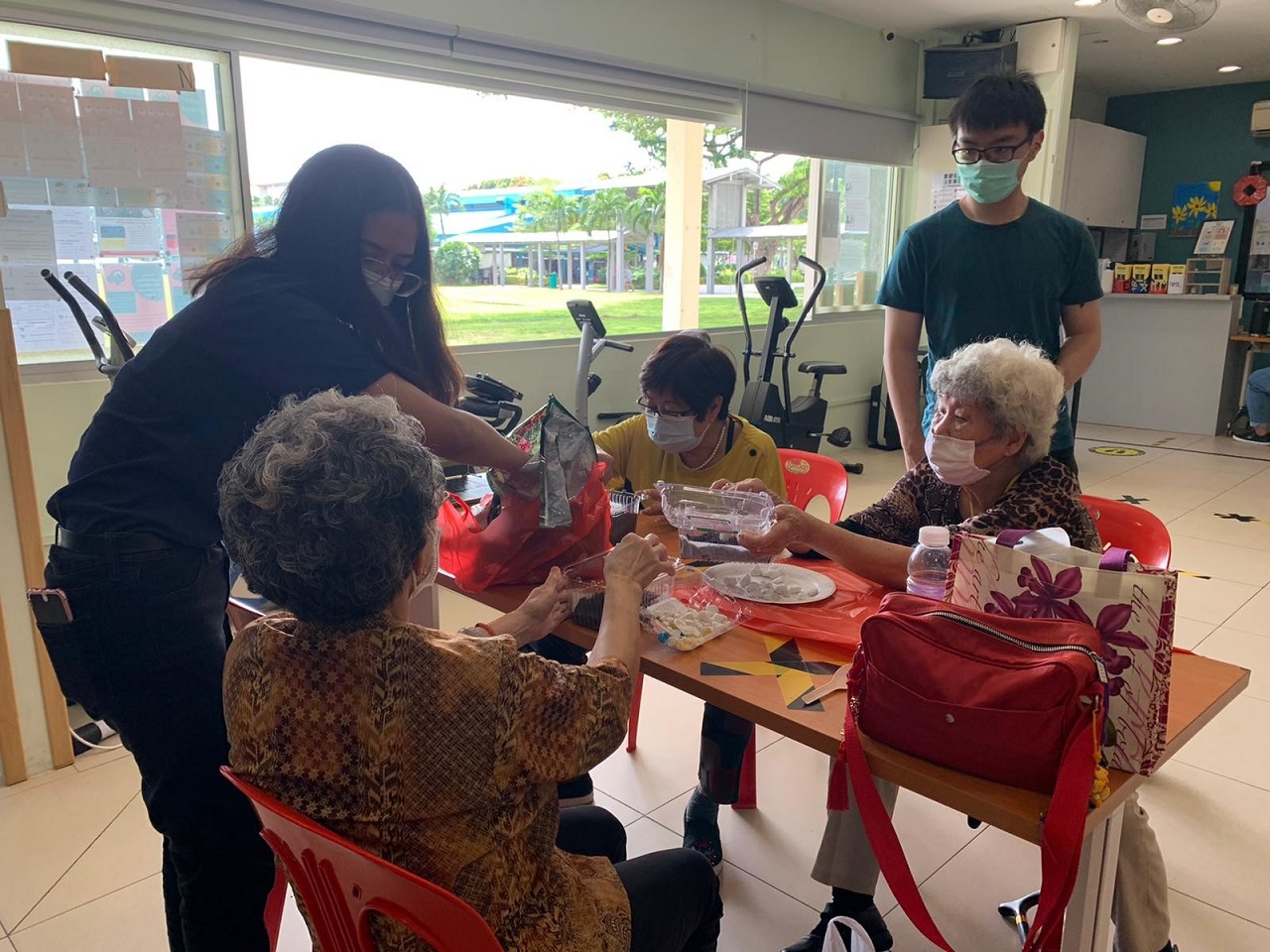 The students and the senior participants enjoyed themselves and it was a new experience for both parties – using an online platform to conduct a workshop and learning from an online platform. It was also environmentally-friendly as most of the materials used were recycled. Besides enhancing environmental wellness, the upcycling activity also fostered intergenerational bonding as the young and old enjoyed the online interactions. Based on feedback, 100% of the senior participants would like to join a similar session again!
This is certainly a meaningful way to spend Flex week.