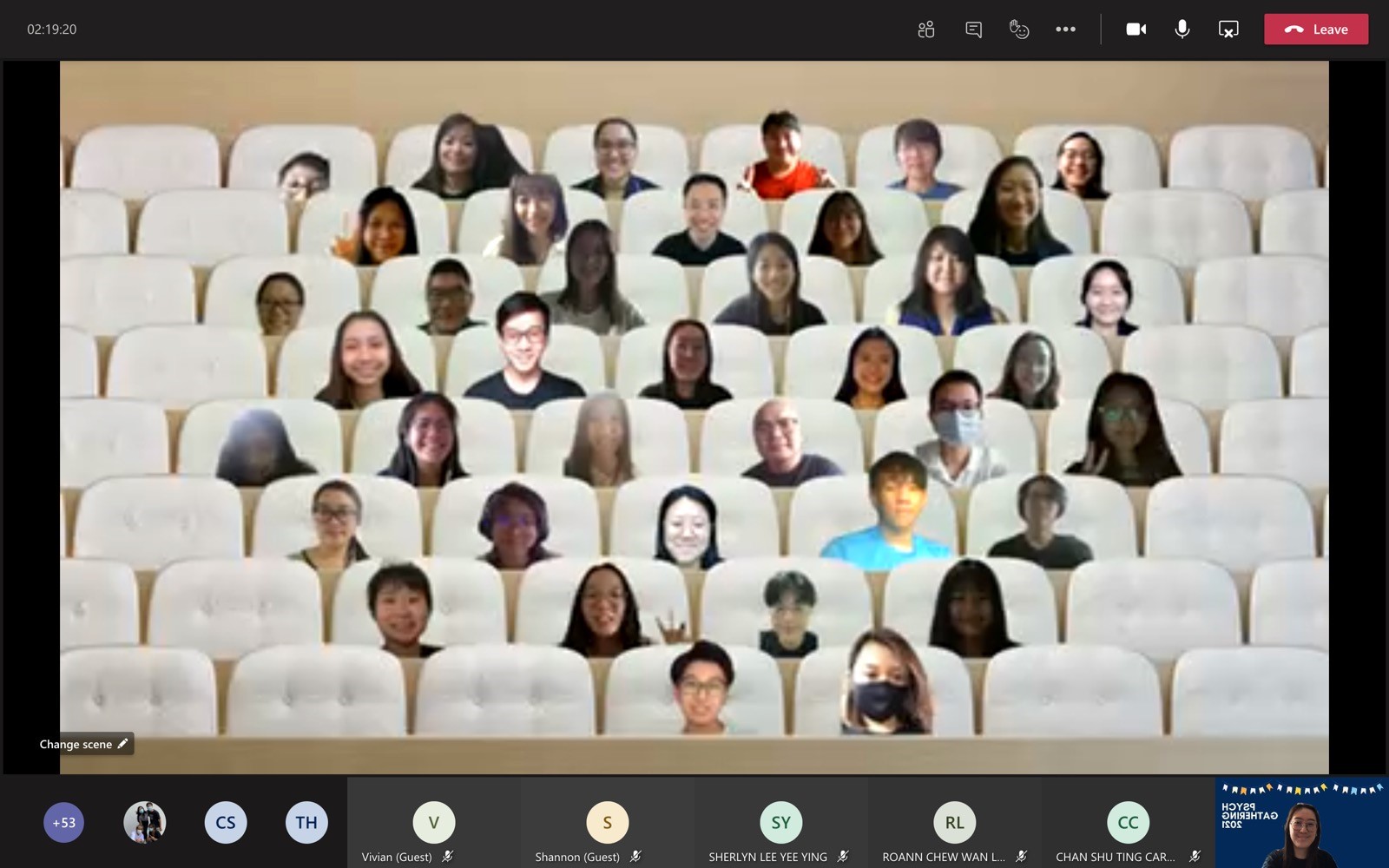 The Psychology Student Interest Group (PSIG) held an industrial sharing on 19 February 2021 for their members (PSY students are automatically considered PSIG members).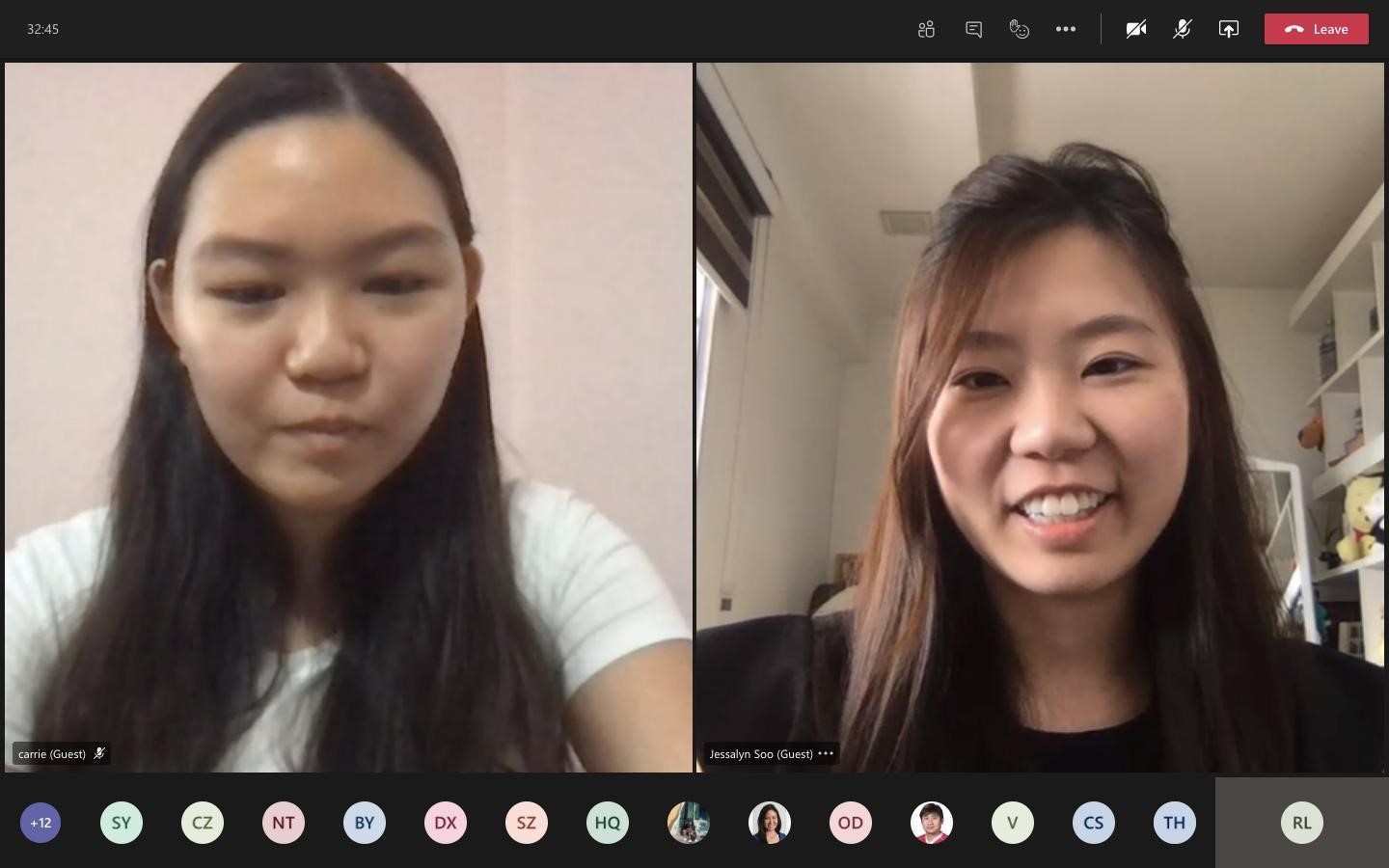 Ms Carrie Lee and Ms Jessalyn Soo
Seven PSY alumni were invited to share on their current vocations, what they did to get there, and their working experiences in general. The alumni who spoke are:
Ms Jessalyn Soo, HR Advisor at UBS Bank of Singapore
Ms Carrie Lee, Freelance Market Researcher
Ms Vivian Ng, UX Designer
Mr Wayne Koh, Executive in the Leadership and Organisational Development Division in MOH Holdings Pte Ltd
Ms Hannah Tan, Probation Officer at the Ministry of Social and Family Development (MSF)
Ms Saloni Shirish Balekundri, Research Assistant at the Centre for Research in Child Development in National Institute of Education (NIE)
Ms Shannon Siew, Teaching Assistant at St Andrew's Autism School (SAAS)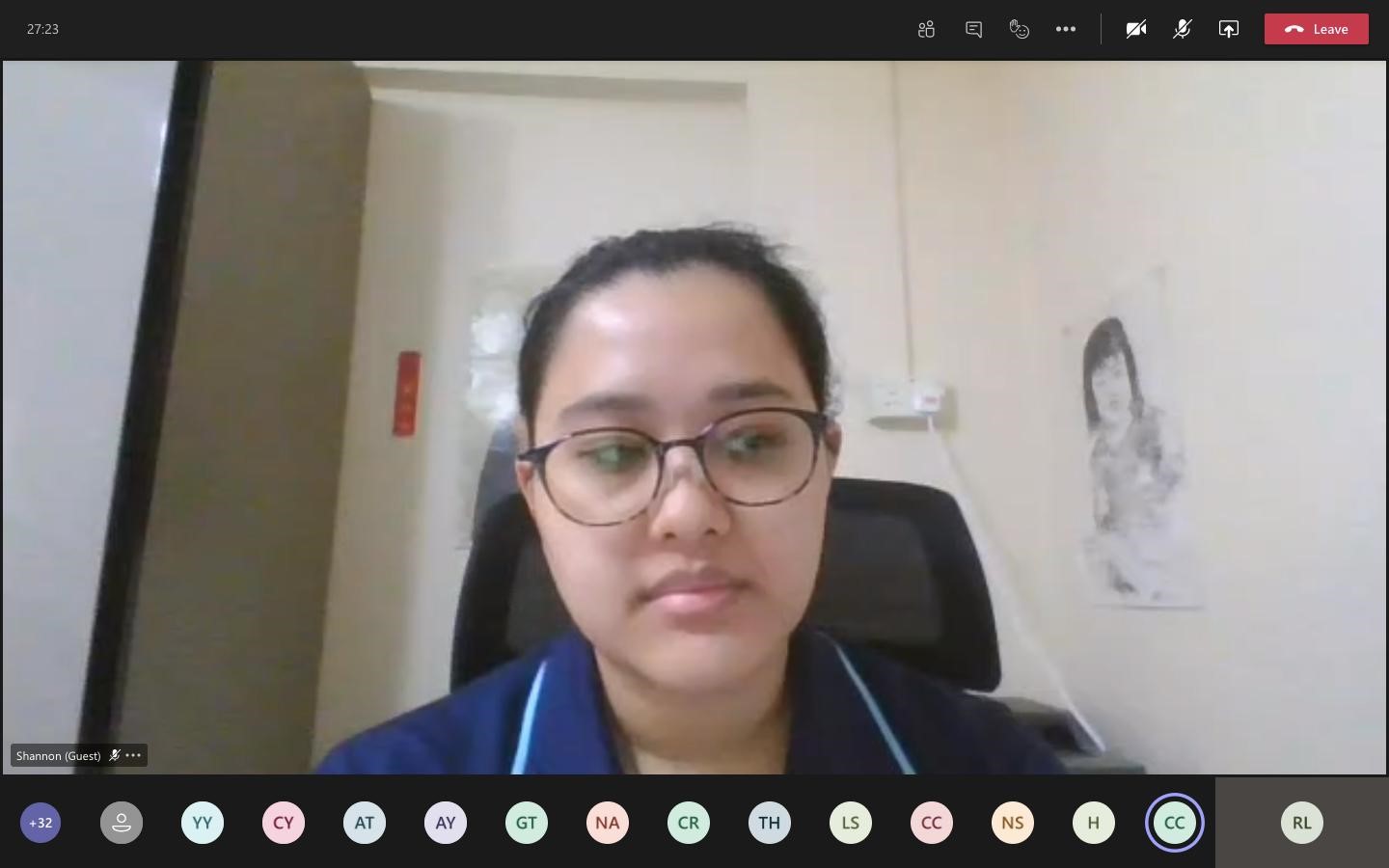 Ms Shannon Siew
About 60 PSY students and 5 lecturers attended the sharing and they learnt a lot from the insightful sharing.
The alumni are all very passionate about their careers. They were very knowledgeable and willing to share their personal experiences and provided students with advice on their educational prospects and future careers. Students also gained a new appreciation for what was taught in the diploma and learnt how to apply it in different industries. Another valuable takeaway was that students should not fret too much and overthink about the jobs they will take in future and whether they will make use of what they've learnt. The alumni reassured them that psychology is everywhere! Many of them took up positions that were not psychology-centric, like UX (user experience) design and Human Resource, but these jobs do make use of psychology concepts as well.
It was an inspiring session for the students and with graduation looming, it will be a good reminder for them to start planning for their future after polytechnic!