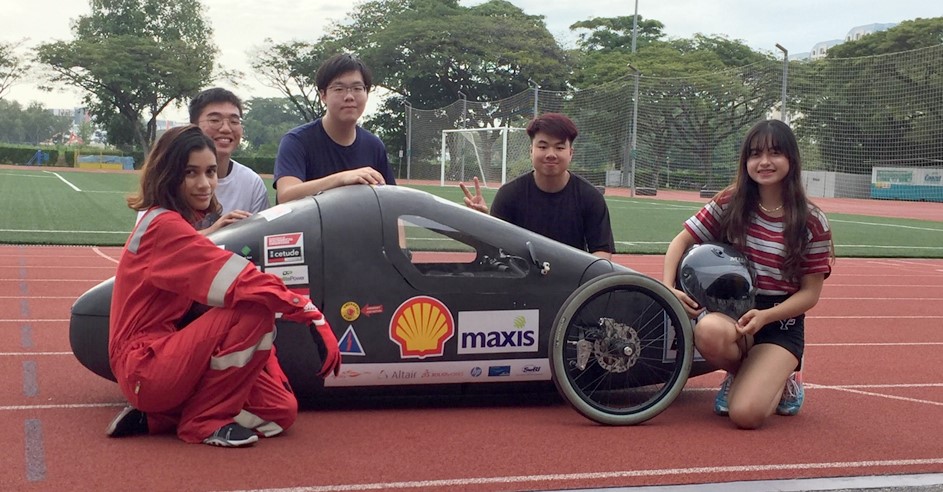 An eco-friendly racing car invented by a team of Engineering students representing Temasek Polytechnic (TP), won the Technical Innovation Award of the annual Shell Eco Marathon competition 2020.
TP's eco car is powered by the world's highest density fuel cell invented by scientists in the School's Clean Energy Research Centre. Fuel cells generate electricity from hydrogen with water as a by-product, thereby offering a compelling clean alternative to fossil fuels.
The winner of the award this year was chosen from across all competition categories, and beat more than 100 other entries by teams from 16 countries in the region.
This is the third consecutive year in which TP has won this competition – a sure testimony to the School's technological excellence and the high quality of training that students receive.
The TP team comprised students from the Diploma in Mechatronics.