Spook-tacular Halloween for the Community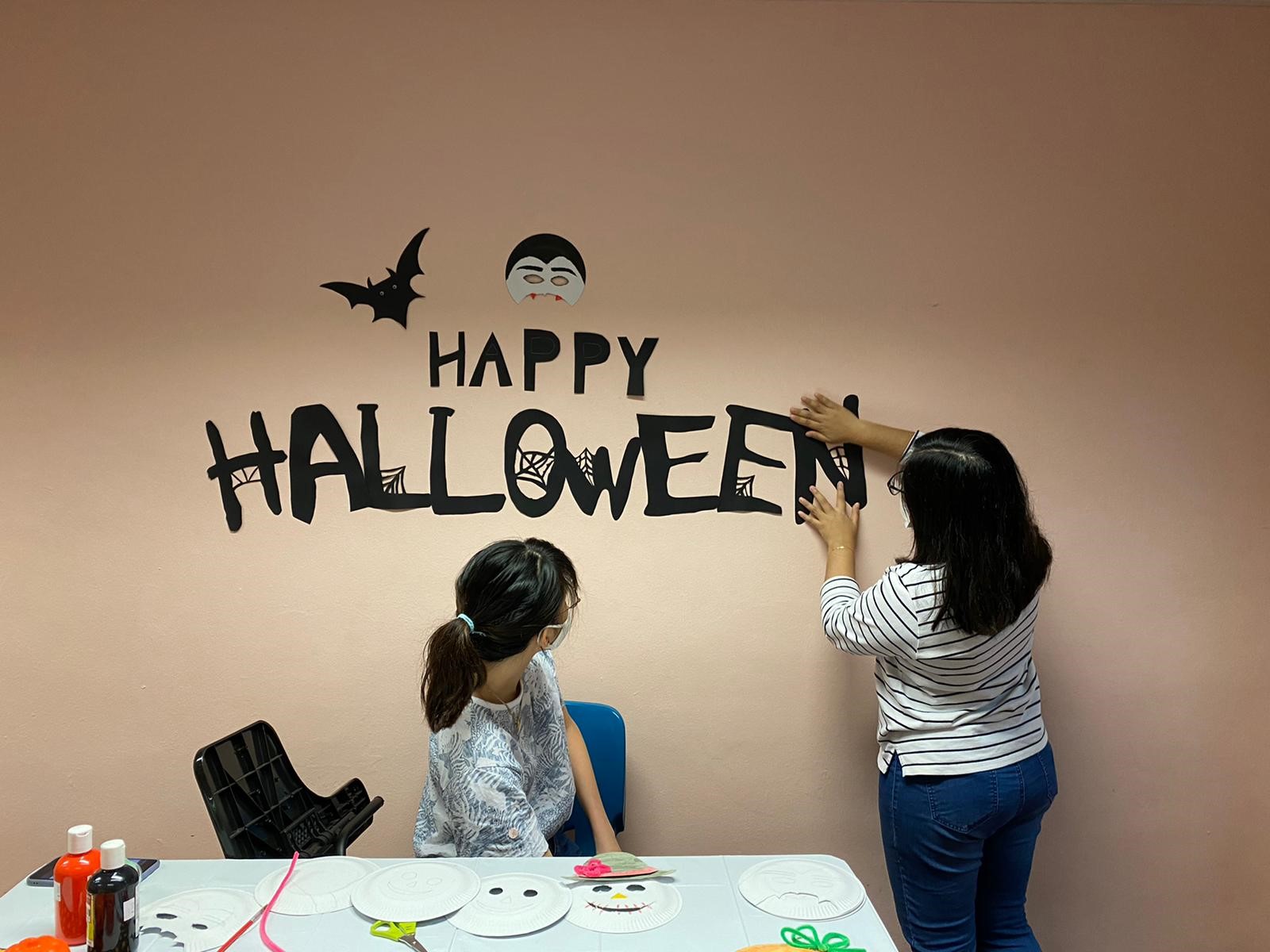 The pandemic and safe distancing measures might have dampened the year's festivities, but new ways to celebrate have sprung up.
The Diploma in Early Childhood Development & Education Interest Group (ECDE IG) celebrated Halloween virtually through a food and craft competition. This is in collaboration with Tampines North Community Centre (TNCC) for their Tampines North Spooktacular Halloween 2020.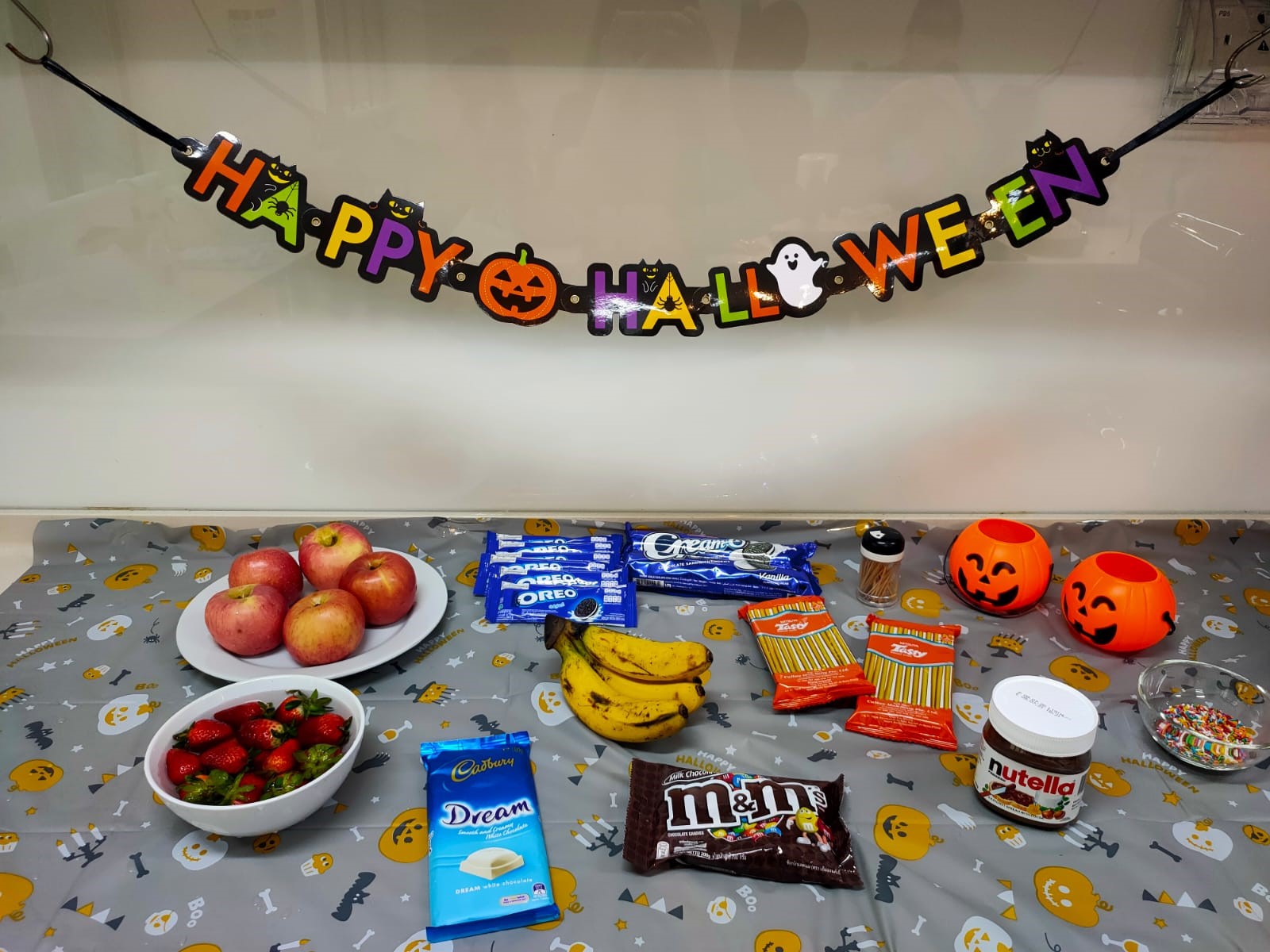 The Halloween-themed competition required residents to either create a piece of craft (Boo-tiful Craft Ideas) or whip up a snack (Bone-appetit Treats) and upload pictures of them on the TNCC Youth Network Facebook page. The top three most creative submissions would win prizes. The students in ECDE IG contributed to the project by creating video tutorials on Halloween crafts and snacks to inspire residents for their own creations.
The students decided to take up the project because they found that this was a good opportunity to give back to society, especially in these unprecedented times. They thought that TNCC's idea of a food/craft competition and video tutorials were a fun and interactive way to get residents involved. Mainly, they wanted to help residents continue the yearly tradition of celebrating Halloween, despite not being able to do it physically this time round.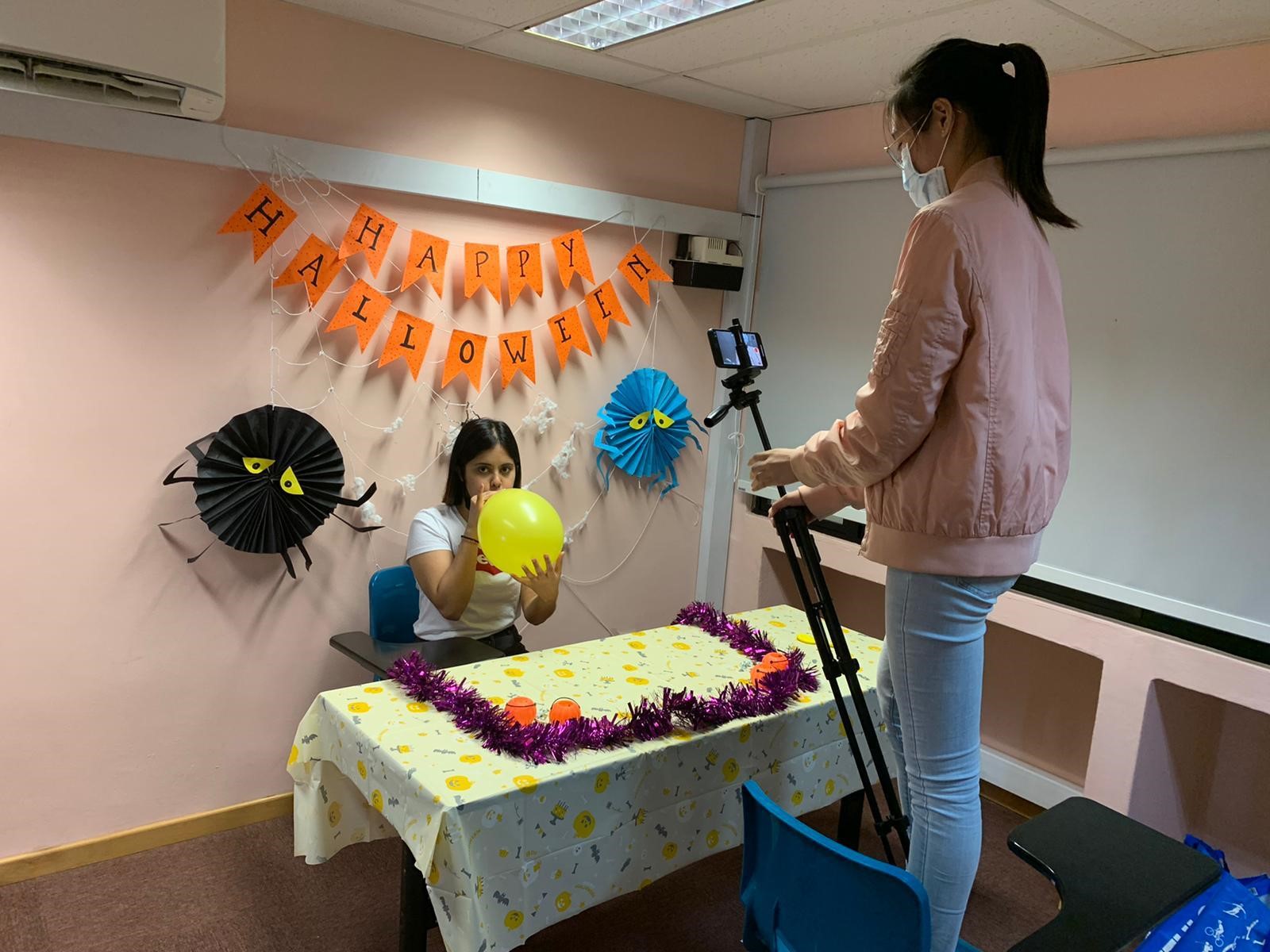 The students had a lot of fun filming the tutorials (safe measures were observed!). There were three different tutorials – Halloween character masks, Halloween papier-mâché baskets, and chocolate-dipped fruits/Oreo Halloween characters – done by three separate teams. Although some of them only met face-to-face for the first time, they quickly got along. It was also through the filming that the students got to know one another better. Their teamwork was evident - they completed everything (preparation, filming, and editing of the video) within a day!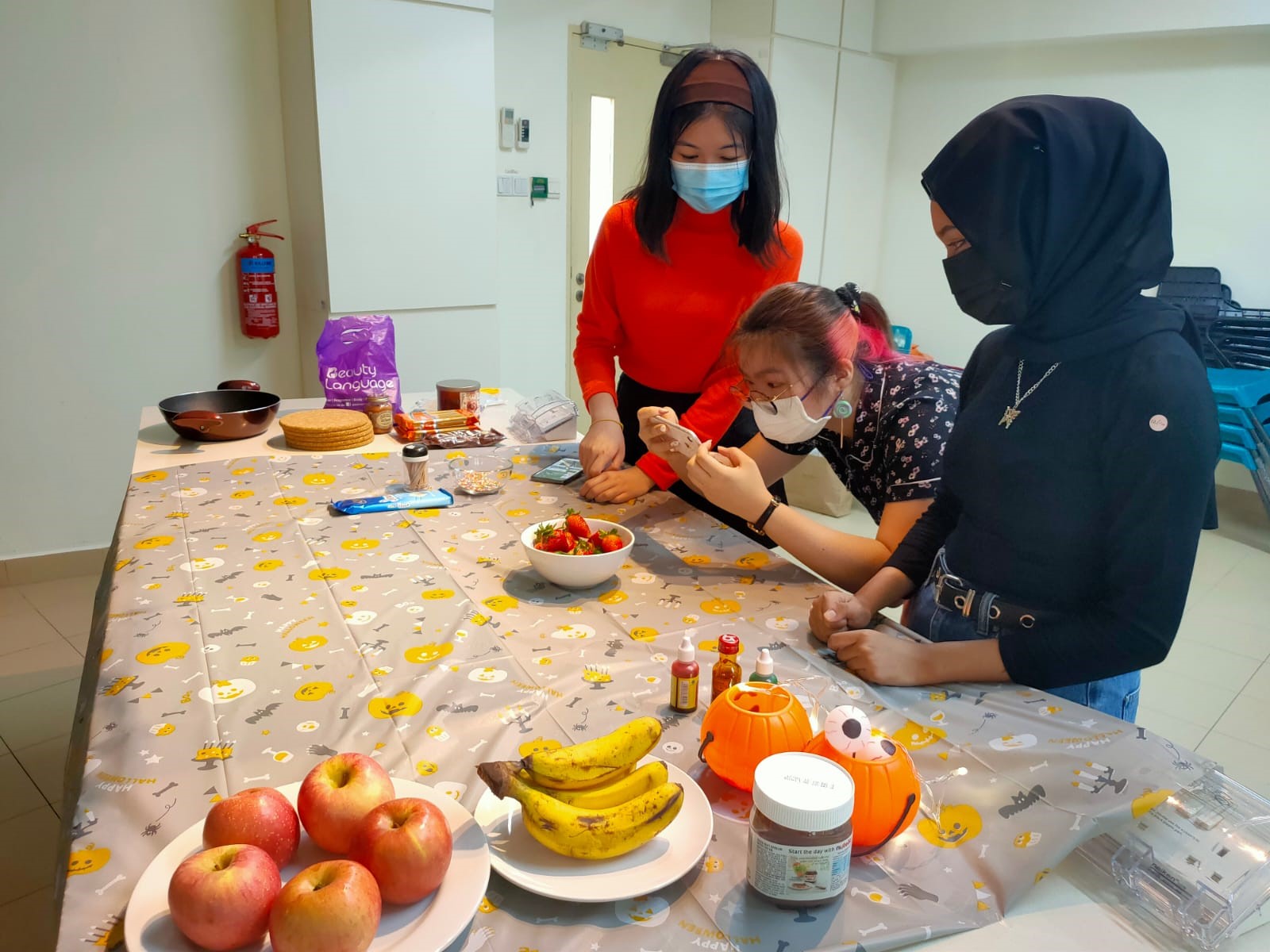 While filming the video tutorials, the team in-charge of the Halloween snacks burnt their chocolate twice and had to buy more! This resulted in them conducting multiple experiments to get the chocolate consistency right before filming resumed.
Not only did the students fulfil their objective of wanting to give back to society and let the residents have fun celebrating Halloween, they also bonded amongst themselves and strengthened their friendship – which is a rare and precious thing in times like these.