TP Staff and Student Achievements
An awesome AI accolade!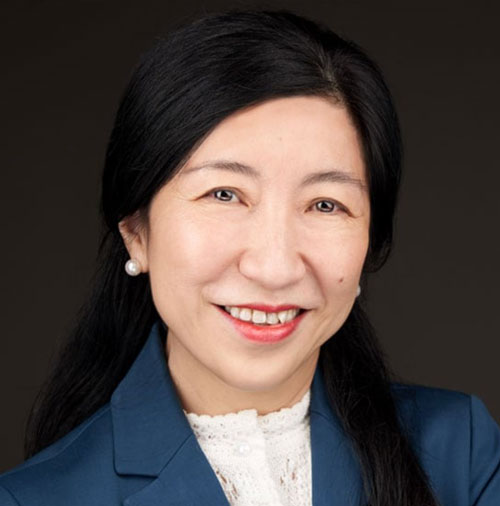 IBM created the Women Leaders in AI programme in 2019 to provide visibility to women leaders in AI, encourage increased female participation in the field, and provide honourees a network for shared learning.

In 2020, TP's Deputy Principal, Mrs Lee-Lim Sok Keow, was placed on this prestigious global list of women leaders recognised for being at the forefront of adopting AI and putting it to work innovatively in their respective domains. The 'AskTP' chatbot, embedded on TP's website, was developed under her watch. It aids in answering public queries about TP's courses, admission requirements and career opportunities, amongst others.
Do good, and good will come back to you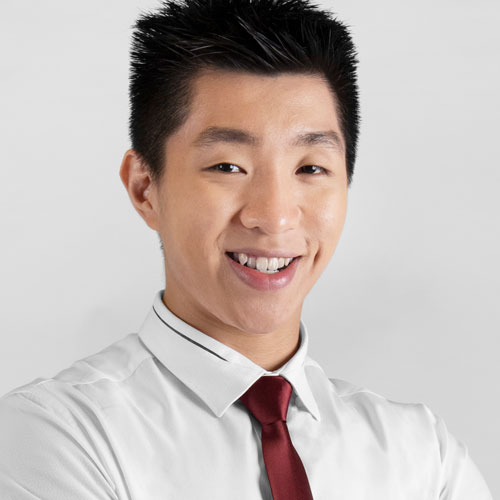 Foo Chuan Zheng, Diploma in Pharmaceutical Science student, advocates volunteerism and serves his community as the assistant secretary on the Fengshan CC Youth Executive Committee. Chuan Zheng was honoured with the prestigious Harvard Prize Book (Singapore) this year for his work. Sponsored by the Harvard University Association of Alumni in Singapore, the award honours selected students who show potential as service leaders.
Celebrating our sports sensations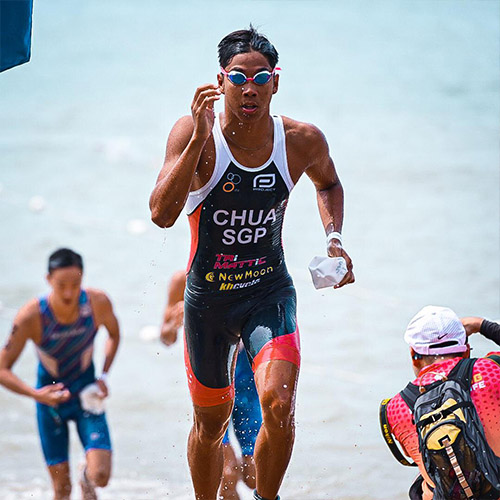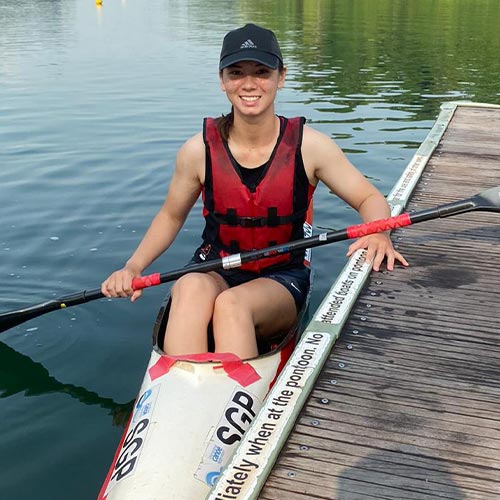 This review year, 48 TP student athletes received the Singapore Olympic Foundation-Peter Lim Scholarship. Among them were two recipients of the High Performance Award – Luke Chua (left, Diploma in Marketing) and Daniella Barbara Lawther (right, Diploma in Medical Biotechnology).

Luke was a 2019 Southeast Asian (SEA) Games Silver medallist in the Triathlon mixed relay. Daniella finished as the third fastest Asian competitor at the 2019 International Canoe Federation Canoe Marathon World Championships. Since its inception in 2011, over 360 deserving TP student athletes have been awarded this prestigious sports scholarship.
A top virtual chequered flag finish!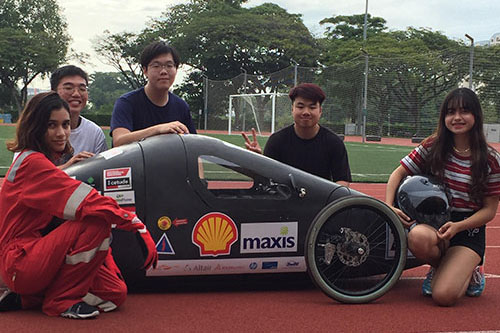 Having won top awards at the Shell Eco-marathon Asia competition for the past two years, a team of Mechatronics, Electronics and Clean Energy students kept our proud winning streak alive with the Technical Innovation Award win! They impressed the judges at the virtual Shell Eco-marathon Asia Off-Track Awards 2020 with the technical inventiveness of their TP Eco Flash vehicle design, which converts hydrogen waste into clean energy.
Saving the environment, one fuel cell at a time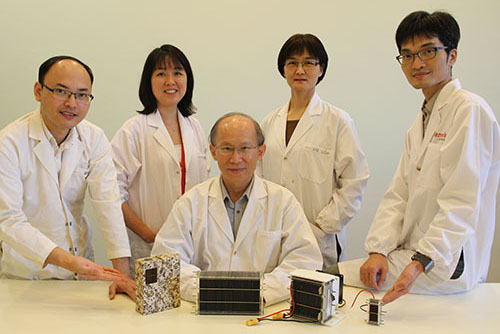 At the Public Sector Transformation Awards in July 2020, a team of five TP researchers from our Clean Energy Research Centre (CERC) won the Exemplary Innovator Award for inventing and patenting the world's smallest and lightest fuel cell technologies to replace many battery-operated systems. It has garnered more than 12 patents globally.
Pencil-ing in another top win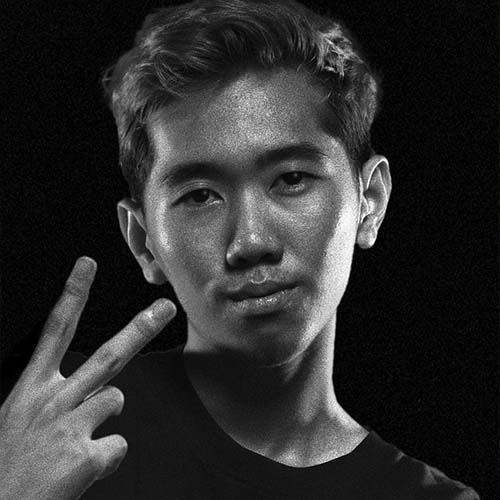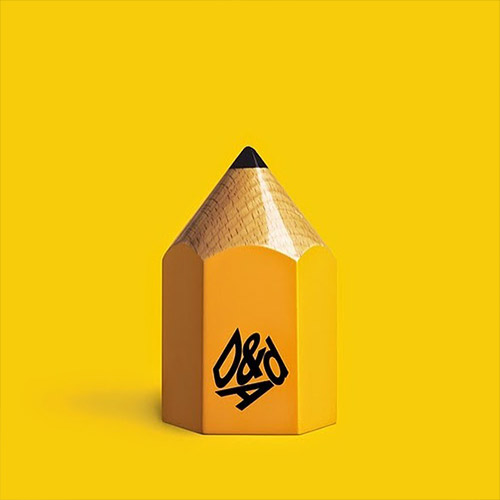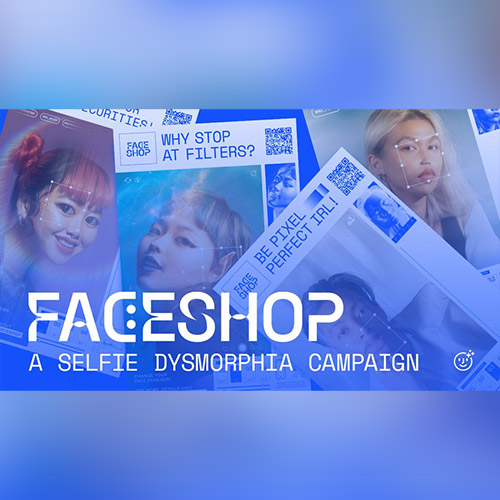 Diploma in Communication Design student, Low Junjie, won the Yellow Pencil in D&AD's New Blood Awards for his work 'Faceshop: A Selfie Dysmorphia Campaign'. Junjie was the only Singaporean, and his student project was the only one in Asia to receive this prestigious award in 2020, which honours the best emerging young creative talents worldwide who are hand-picked by the industry's leading luminaries from design and advertising.
A high-five for our fifth recipient!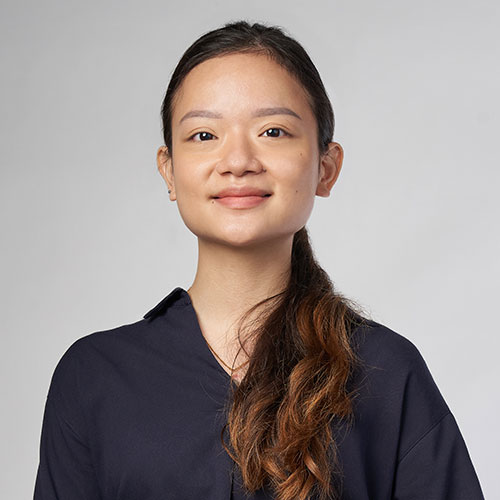 Phyllis Soo, our Diploma in Business alumna, became TP's fifth recipient of the prestigious Lee Hsien Loong Award for Outstanding All-Round Achievement (LHL-OAA)! Introduced in 2009, the LHL-OAA is awarded to one fresh Singaporean graduate every year, from each of the following four groups – Junior Colleges/Centralised Institutes, Institute of Technical Education, Polytechnics and Autonomous Universities. These individuals have excellent academic achievements and demonstrate the spirit of innovation and enterprise through their co-curricular activities or community work.
He's a #1 finalist in our hearts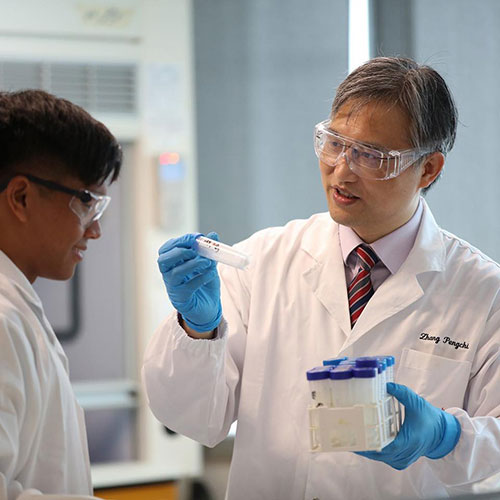 The 2020 edition of the President's Award for Teachers (PAT) saw TP School of Applied Science lecturer and Diploma in Medical Biotechnology Course Chair, Mr Zhang Pengchi, honoured as a PAT finalist during the Teachers' Day Celebration and Award Ceremony held in September 2020.

During his more than 13-year teaching career with TP, Pengchi has employed creative methods to help students gain a better understanding of his lessons. These include using Kung Fu to demonstrate how inhibitors and activators allosterically controlled enzymes, and turning a dry and technical topic relating to cytokines into a fun experience by getting his students to imagine themselves as heroic T cells fighting a war inside the body.
No better skills than having real WorldSkills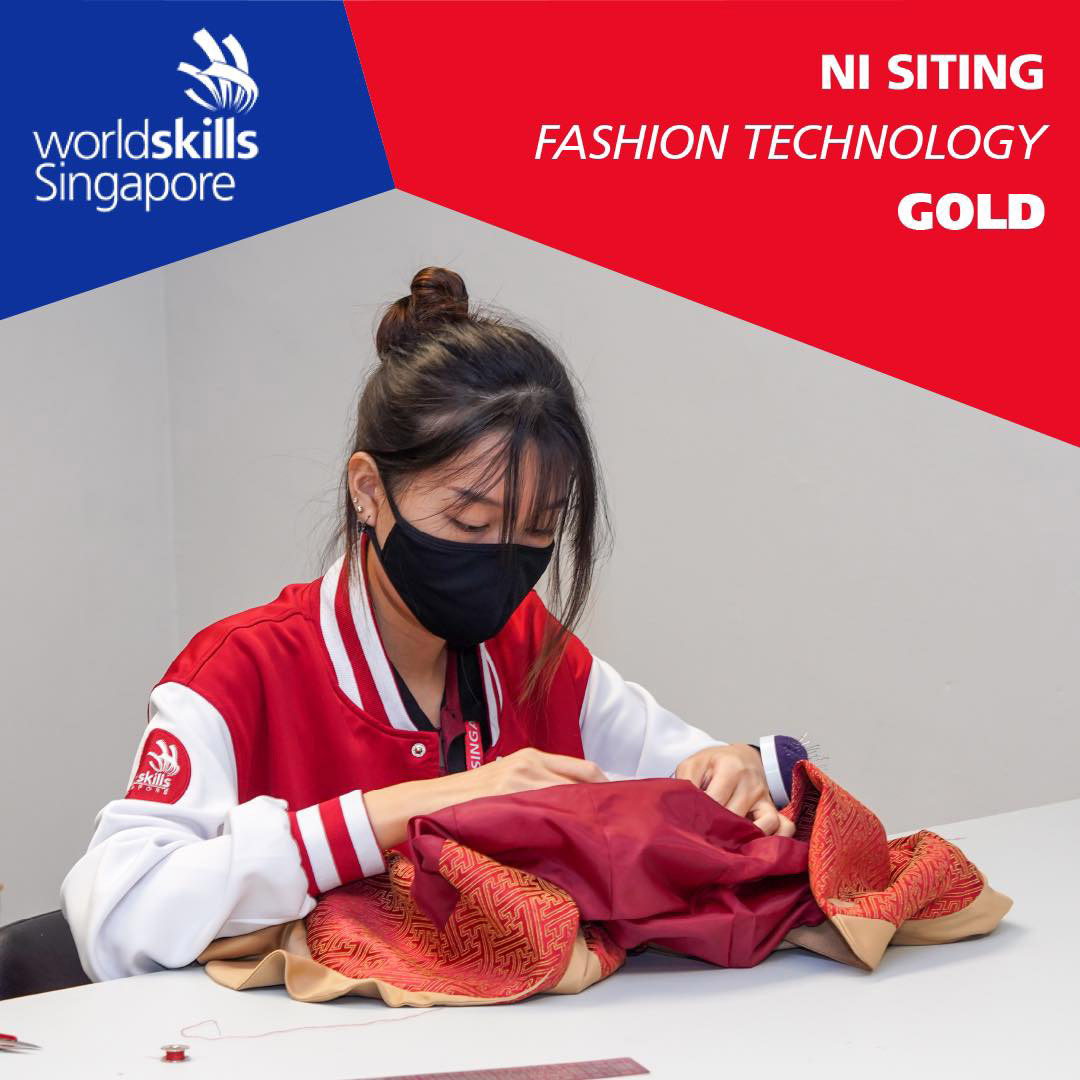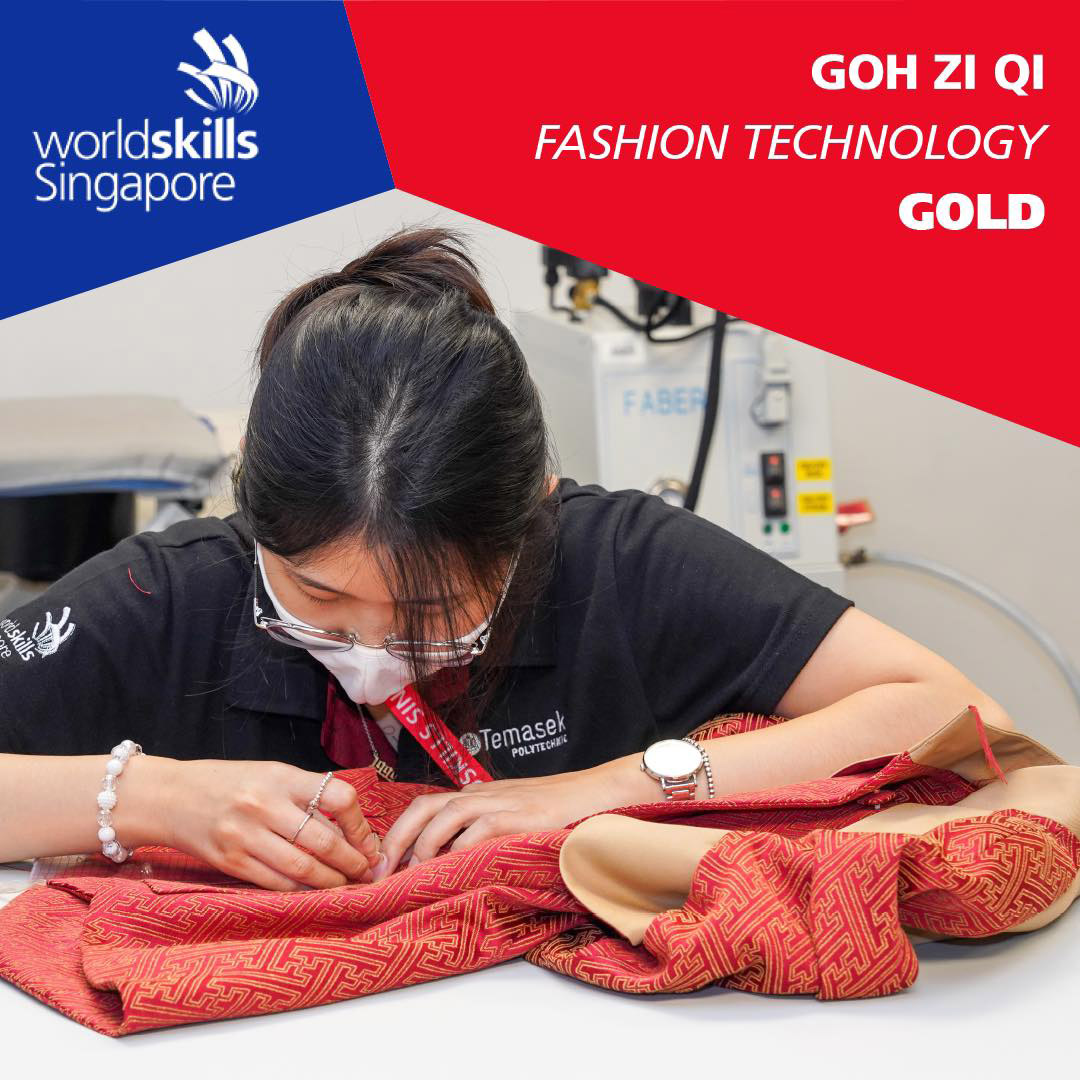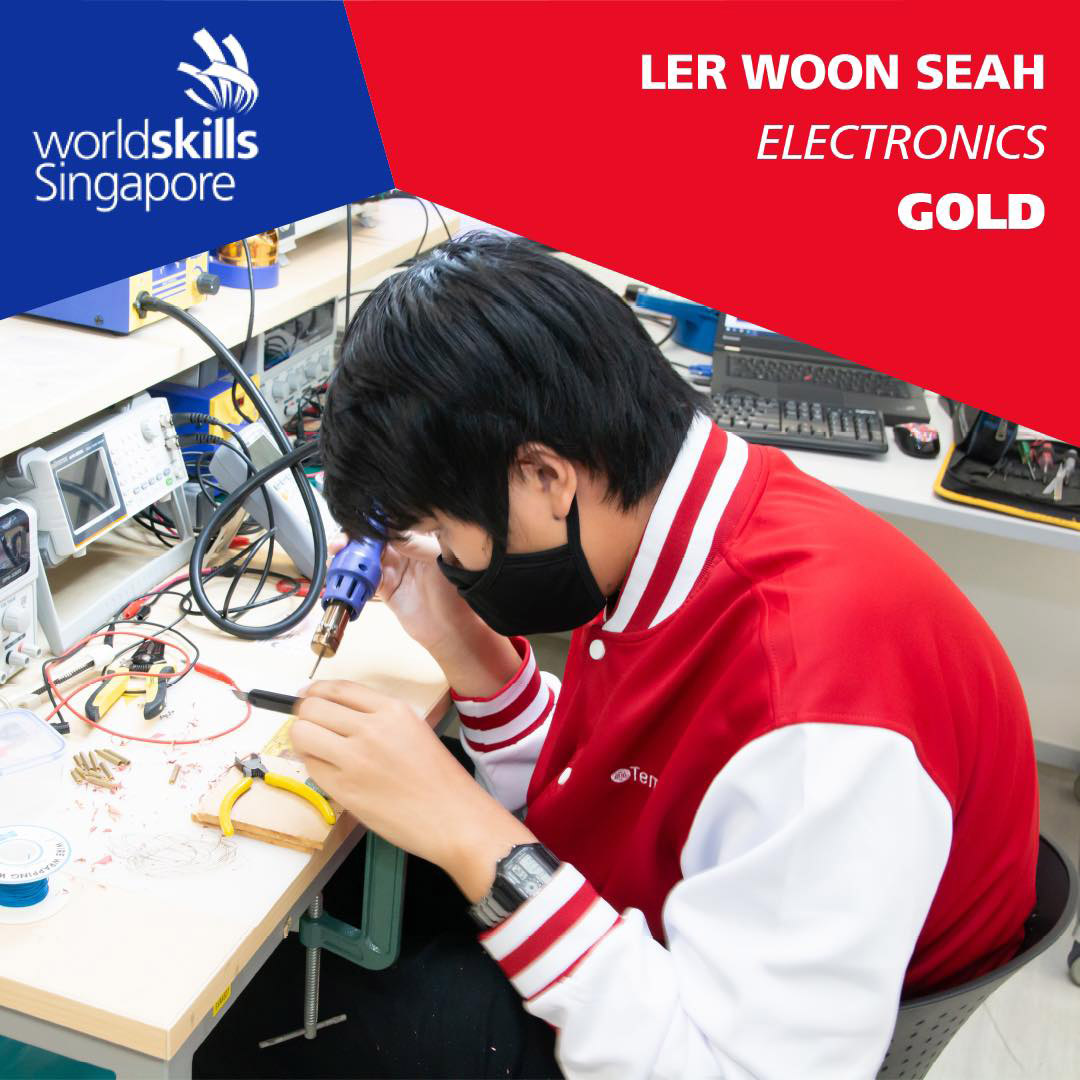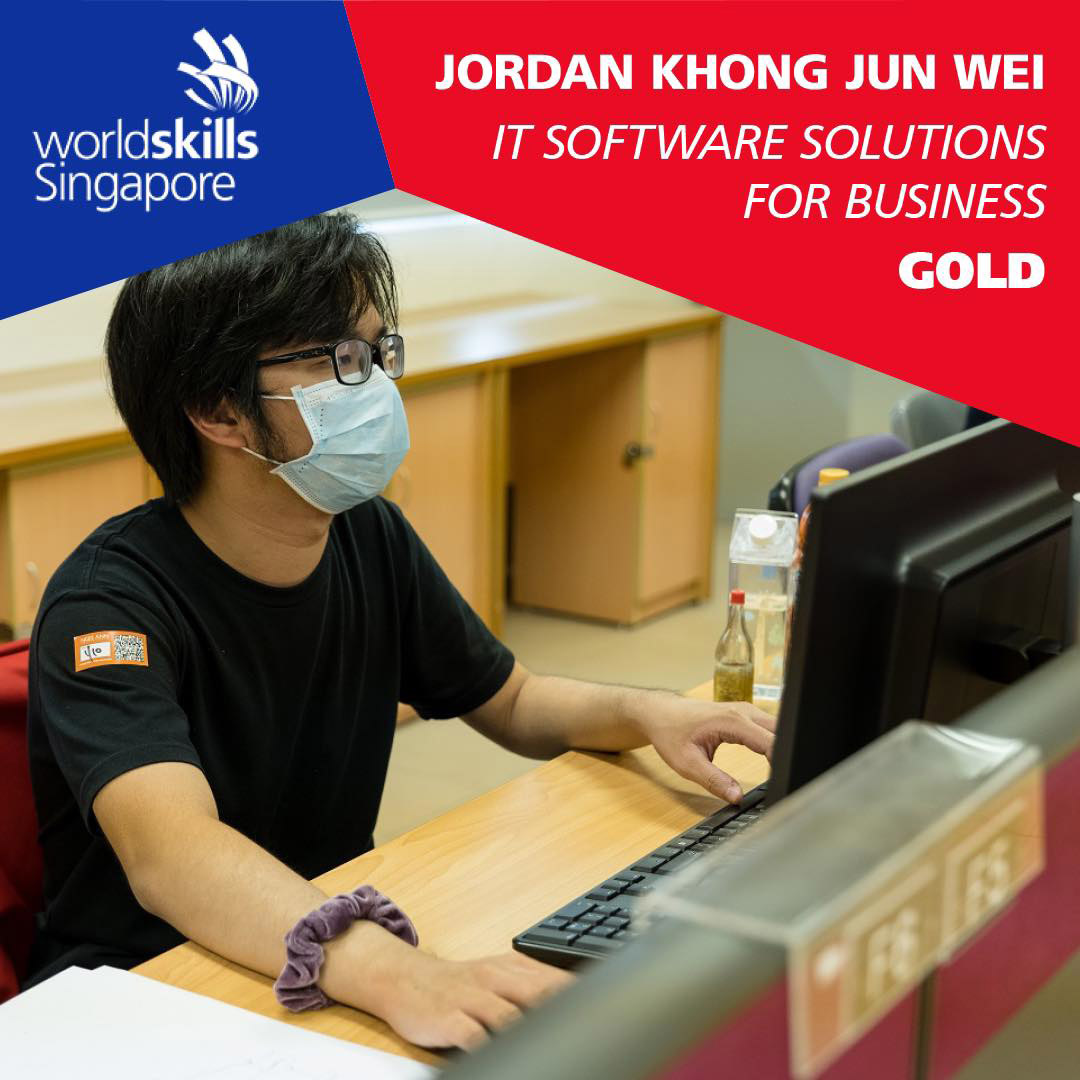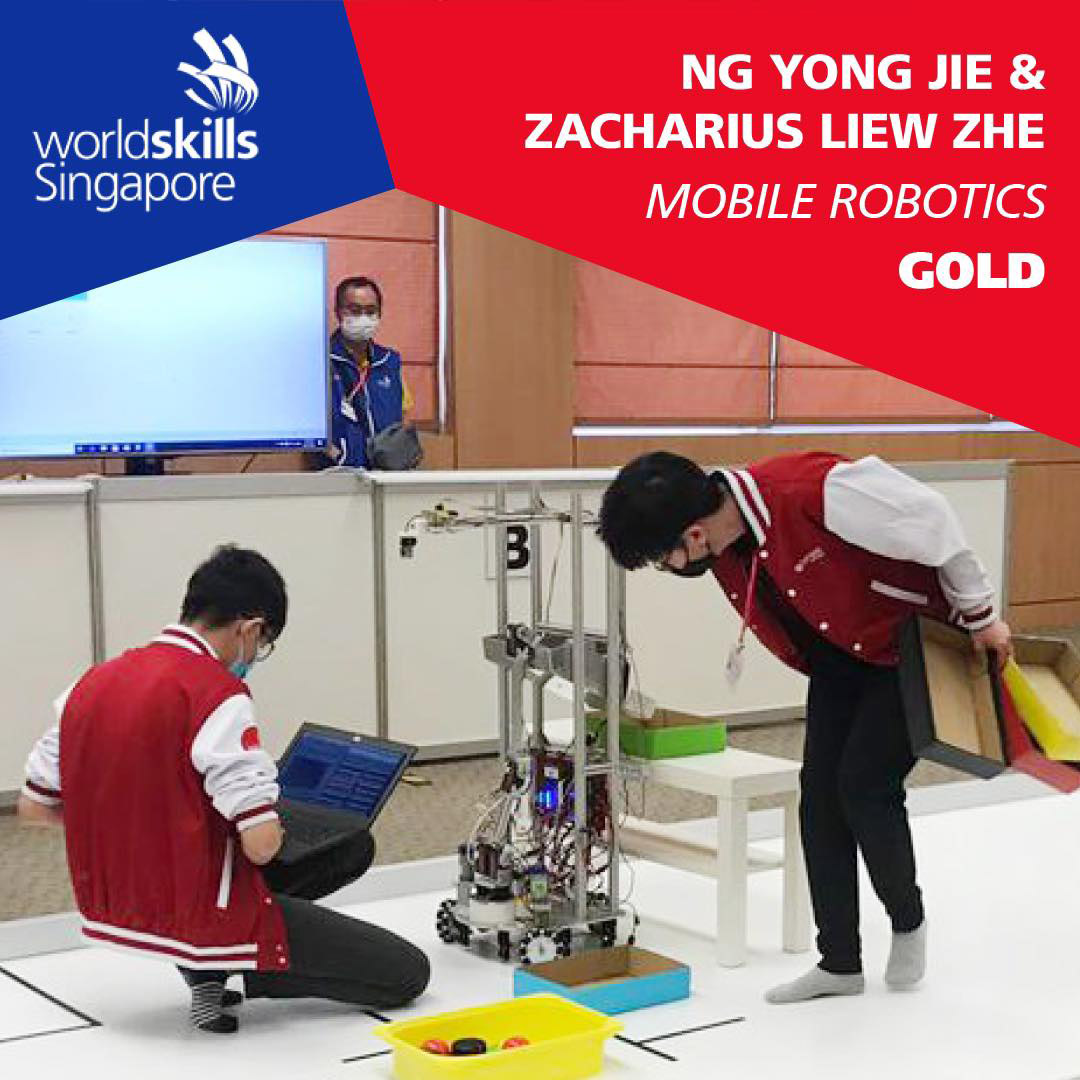 This year's WorldSkills Singapore competition was held from 28 September to 9 October 2020. Team Temasek claimed our best-ever competition medal tally of five Gold, seven Silver and 14 Bronze medals, as well as three Medallions for Excellence. A haul worthy of commemorating our 30th anniversary!
Court-ing with real capability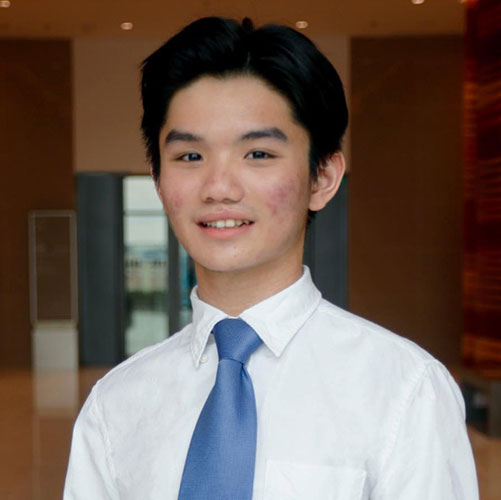 The Outstanding Court Volunteer Award (Student Category), conferred by the State Courts, recognises students who volunteer their time with the State Courts under the student volunteer programmes such as the Student Representatives Programme, and Student Research Assistants Programme. This year, Diploma in Information Technology student Jordan Lim Zi Rui received this award for working on an online pre-assessment tool which helps parties determine their eligibility to file a Notification for Relief under the COVID-19 (Temporary Measures) Act.
1, 2, 3, 4 … woohoo, we won one more!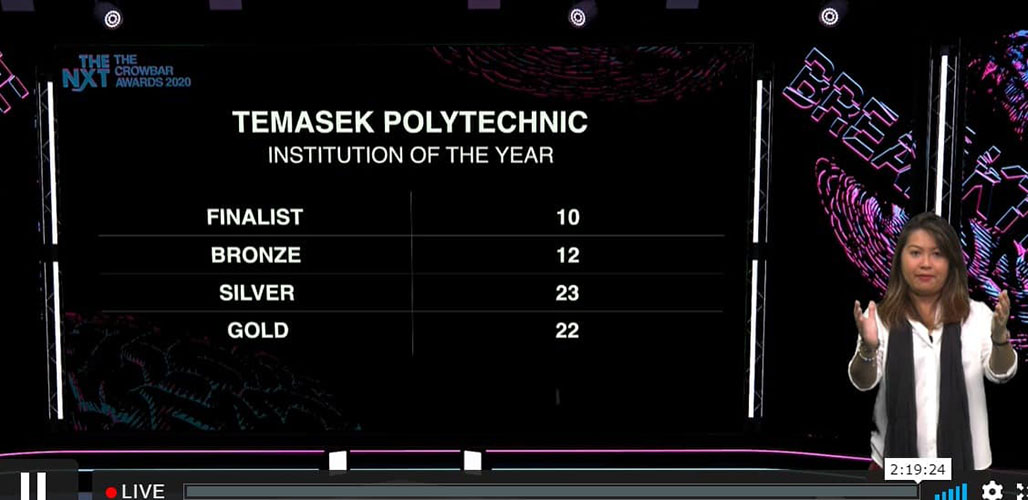 TP claimed our fourth consecutive 'Institution of the Year' title at the Crowbar Awards 2020 virtual ceremony! Our School of Design students garnered a total of 22 Gold, 23 Silver, 12 Bronze and 10 finalist awards testifying to the quality and rigour of the learning experience the School offers. The Crowbar Awards is the industry's benchmark for creative excellence as it seeks to recognise and inspire the best students' works.
---
What's New in TP
Our winning start-ups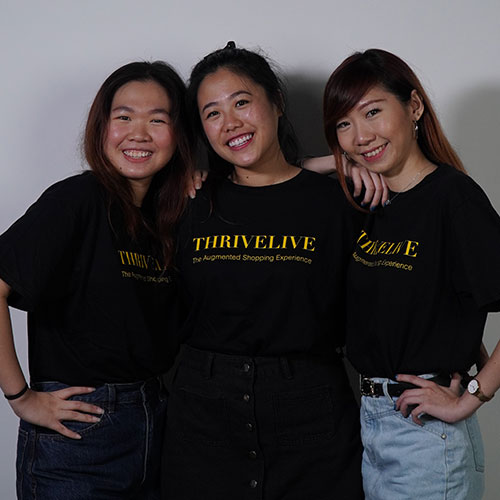 Thrivelive Pte Ltd
A live-streaming platform for B2B and B2C marketplaces
Sherylyn Kok Hui Xin (middle, with her co-founders) TP Class of 2017, Diploma in Marketing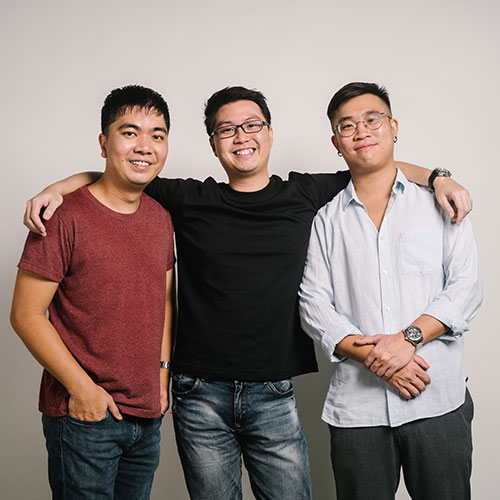 Woofwaggers Pte Ltd
A platform that connects and provides comprehensive information for fellow dog lovers and owners
Wilson Wang Jinghao (left, with his co-founders) TP Class of 2009, Diploma in Information Technology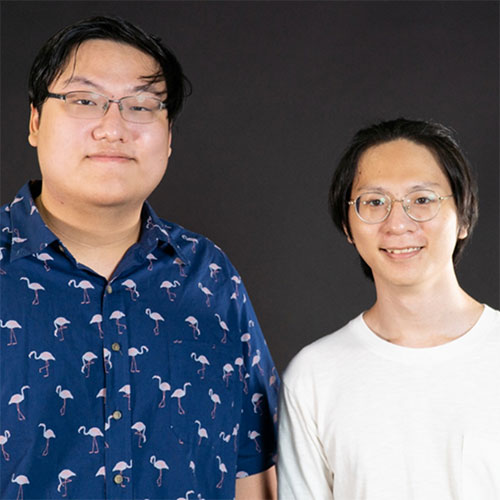 ProdG Pte Ltd
Provides an intuitive, simple, and high-quality live-streaming optimisation tool
Andy Ong Kho Kiat (left, TP Class of 2021, Diploma in Business) and David Chew Zhi Heng (right, TP Class of 2018, Diploma in Game Design & Development)
Sixteen start-ups, comprising 25 participants, took part in TP's pilot 12-week Innovation and Start-up Programme in September 2020. Three start-ups were awarded the Start-up SG Founder Grant (SSGF) of $50,000 each by Enterprise Singapore to mark a new milestone in their entrepreneurship journey!
A gem of a gallery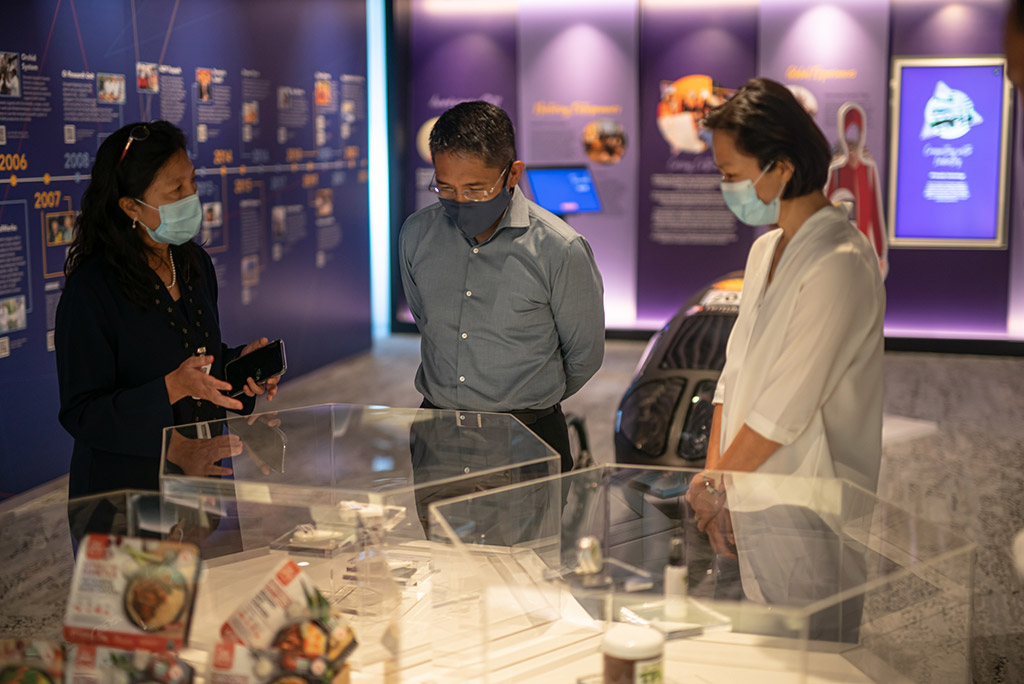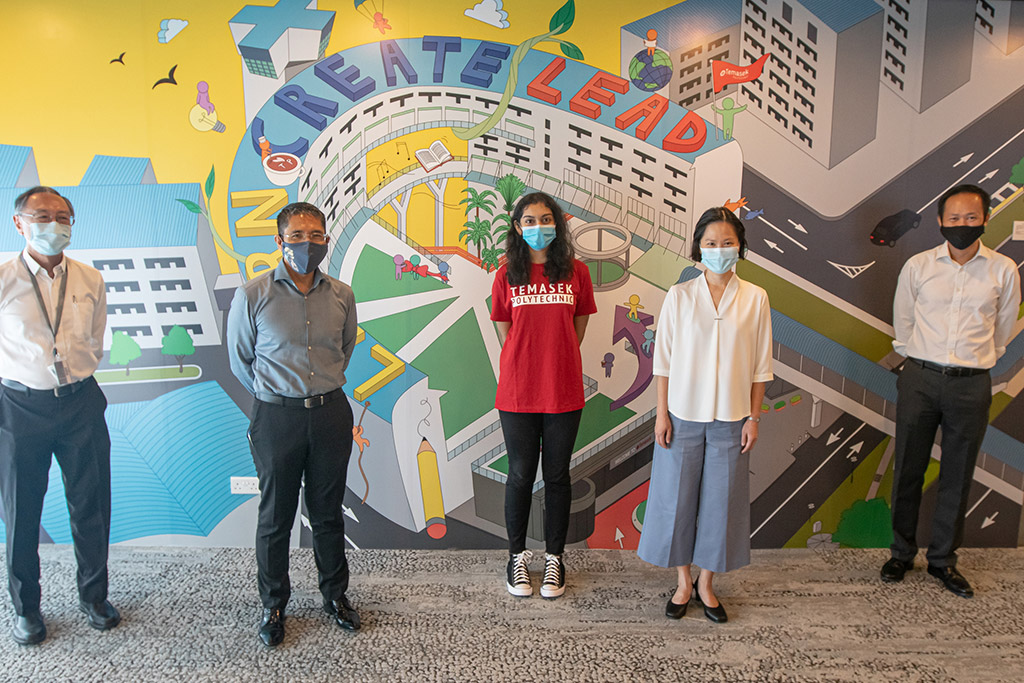 Temasek Gallery was officially opened by Dr Mohamad Maliki Bin Osman, Second Minister for Education and Foreign Affairs, and Ms Gan Siow Huang, Minister of State for Education and Manpower, on 9 October 2020. Located on level 9 in TP's Library, this multi-functional space houses a multi-purpose meeting/seminar room, cosy reading areas and a staff lounge.

Its exhibition zones feature our milestones and achievements over the past 30 years and tell TP's story through the shared experiences and successes of our staff, students and alumni. Our Communication Design students also created a vibrant wall art photo backdrop for visitors!
It's always fine to shop online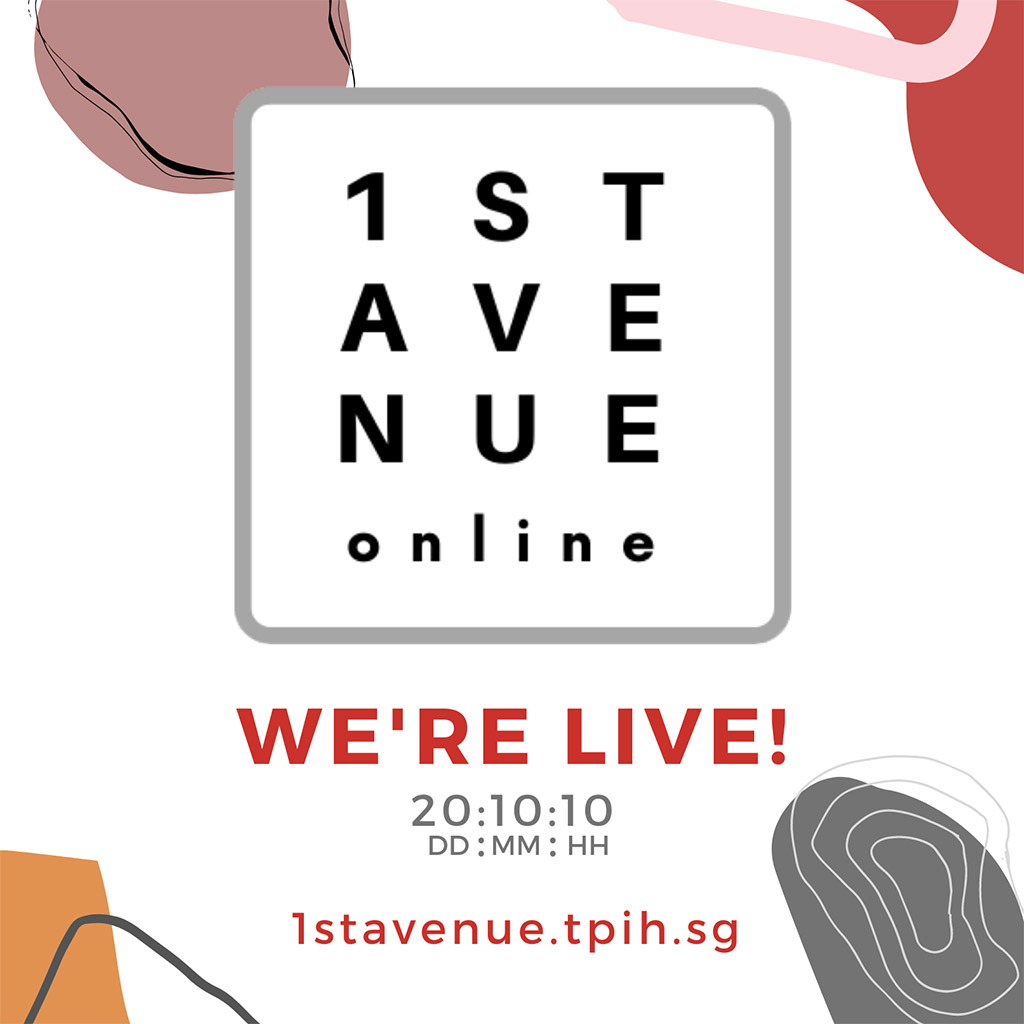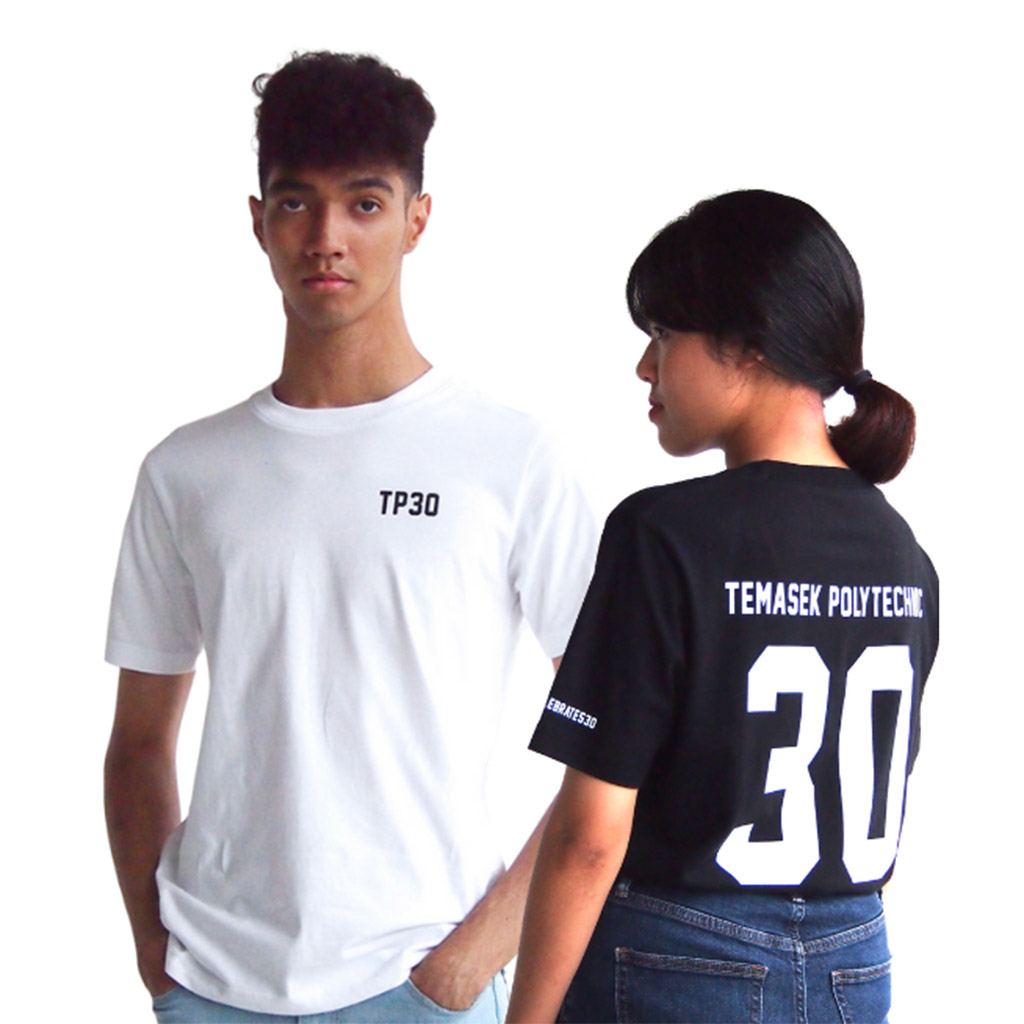 TP's 1st Avenue online store went live on 20 October. As TP's first student-run online store, it allows them to conceptualise business ideas, curate merchandise, craft product ideas, develop digital retail marketing skills, and experience online transactions in the expanding world of e-commerce.
Oei, have you downloaded it yet?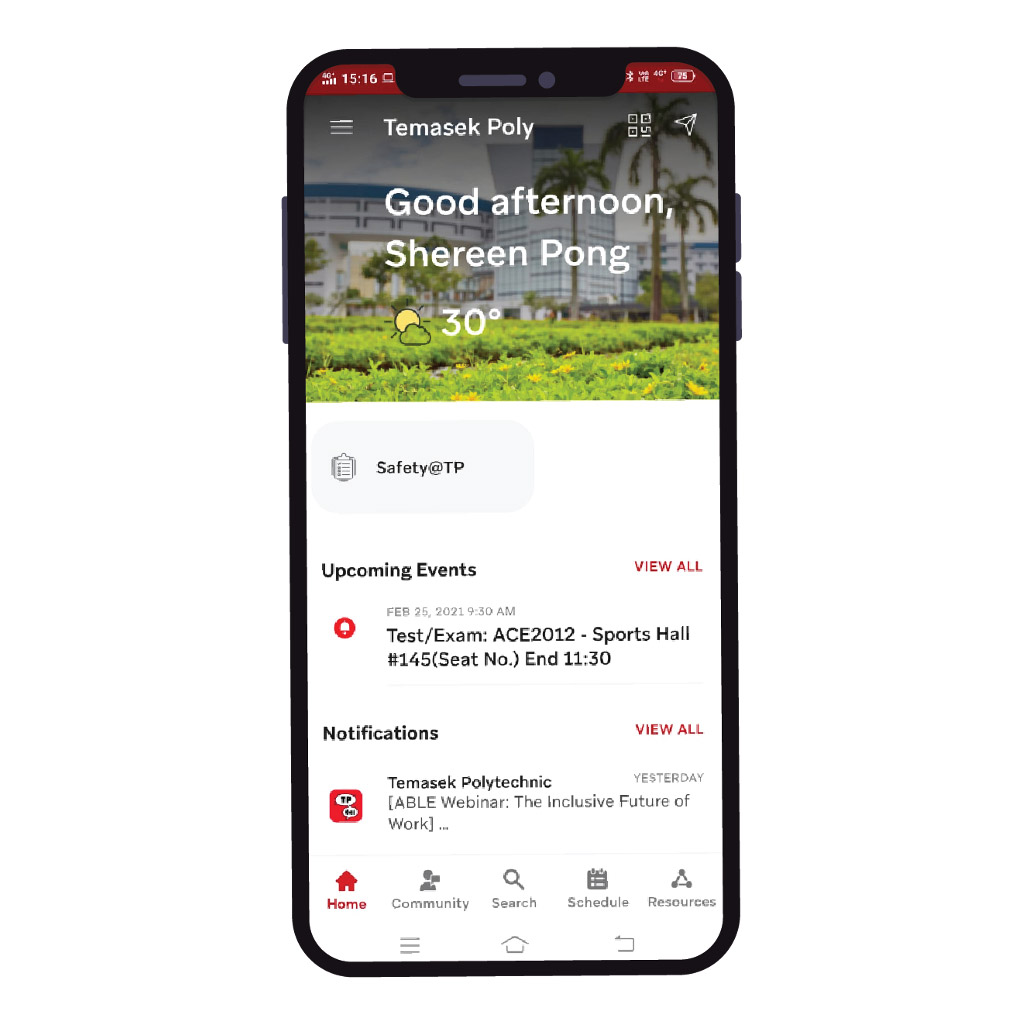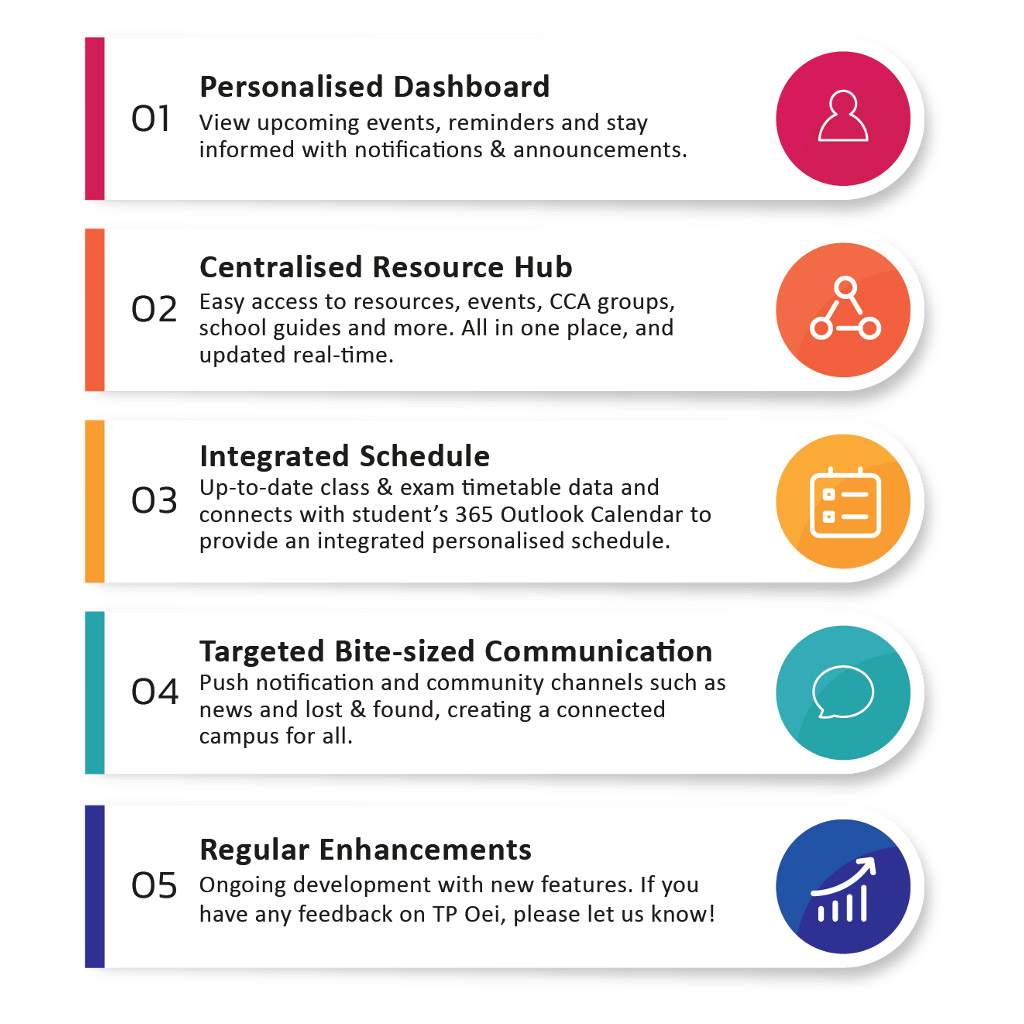 Our comprehensive campus mobile app, TP Oei, was launched in October 2020. It enhances TP students' engagement and experience across different touchpoints. It also provides a one-stop service that enables students to access the various information they need, such as campus events, study resources and more.
Say h-AI to TP's latest facility!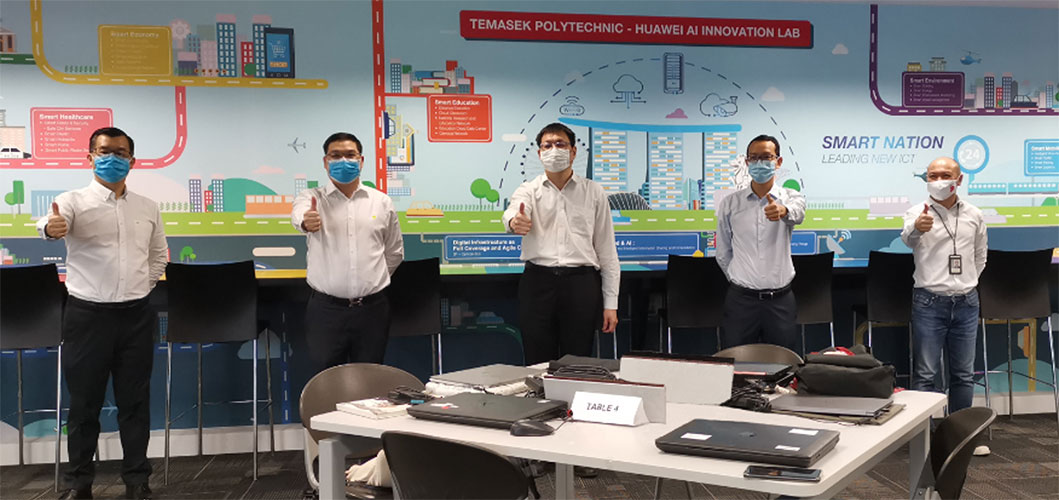 The TP-Huawei AI Innovation Lab officially opened its doors on 27 January 2021. This facility is a new addition to our AI & Analytics Hub, and the lab will be a space for staff and students to come together to work on future projects that involve the creative applications of AI for clients.
I love TP, you love TP, we all love TP!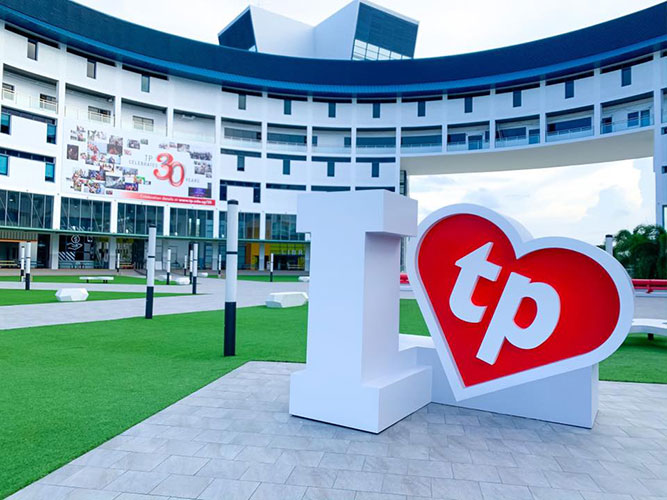 Unveiled on the day of TP's 30th anniversary, our new "I🖤TP" centrepiece greets staff, students, alumni and visitors coming in through our Plaza. Measuring 2 (h) x 2.67 (w) x 1.94 (d) metres, this electro-galvanized steel structure is coated with corrosion protection to provide the TP community – past, present and future – a picture-perfect, insta-worthy backdrop for years to come!
---
Our Partnerships and Collaborations
Stepping up our efforts to help others improve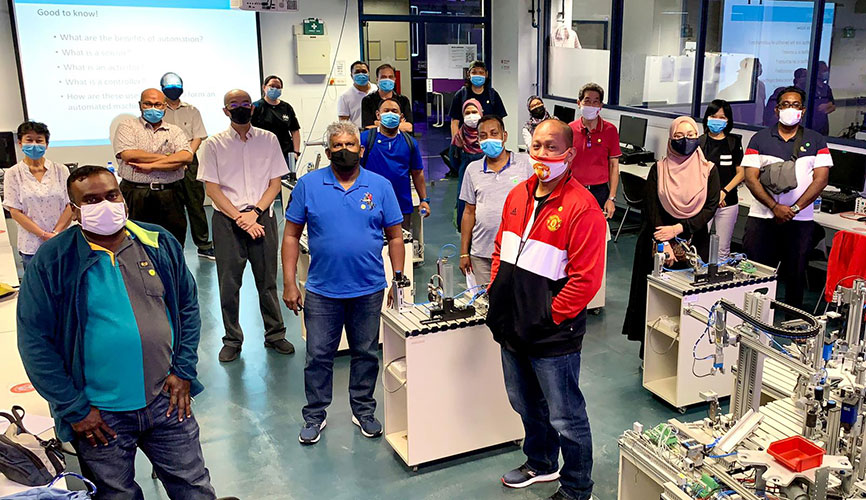 The Enhanced Training Support Package (ETSP), the SGUnited Skills (SGUS) Programme and the SGUnited Mid-Career Pathways (SGUP) Programme are government-led initiatives introduced at various points during this review year to help Singapore's adult learners, workers and companies affected by the pandemic.
ETSP

Announced in April 2020, the ETSP is part of the Stabilisation and Support Package for the sectors affected by COVID-19. TP is the appointed training partner for the Aerospace, Air Transport, Arts & Culture, Tourism, Retail and Food Services sectors.

TP curated 40 short courses and over 60 Micro-Learning Courses from our Continuing Education & Training course catalogue, and offered these under the ETSP scheme. Over 1,150 headcounts were trained to upgrade the capabilities of the various working adults employed in these sectors.

SGUS

Launched in July 2020, SGUS is a 6 to 12-month full-time training programme designed to help unemployed Singaporeans and PRs to upskill and reskill themselves with relevant industry skills and knowledge. Trainees have the flexibility to exit the programme once they have found a job.

TP recorded over 2,100 headcounts in our 25 SGUS programmes.

SGUP

TP partnered with industry leaders such as OMRON, Microsoft and SAP to deliver our SGUnited Mid-Career Pathways Programme – Company Training (SGUP-CT) in January 2021. These programmes provide mid-career individuals training opportunities via a 6 to 12-month course.

At the end of this review year, over 460 trainees had enrolled in TP's seven SGUP-CT programmes.
An e-Xchange of ideas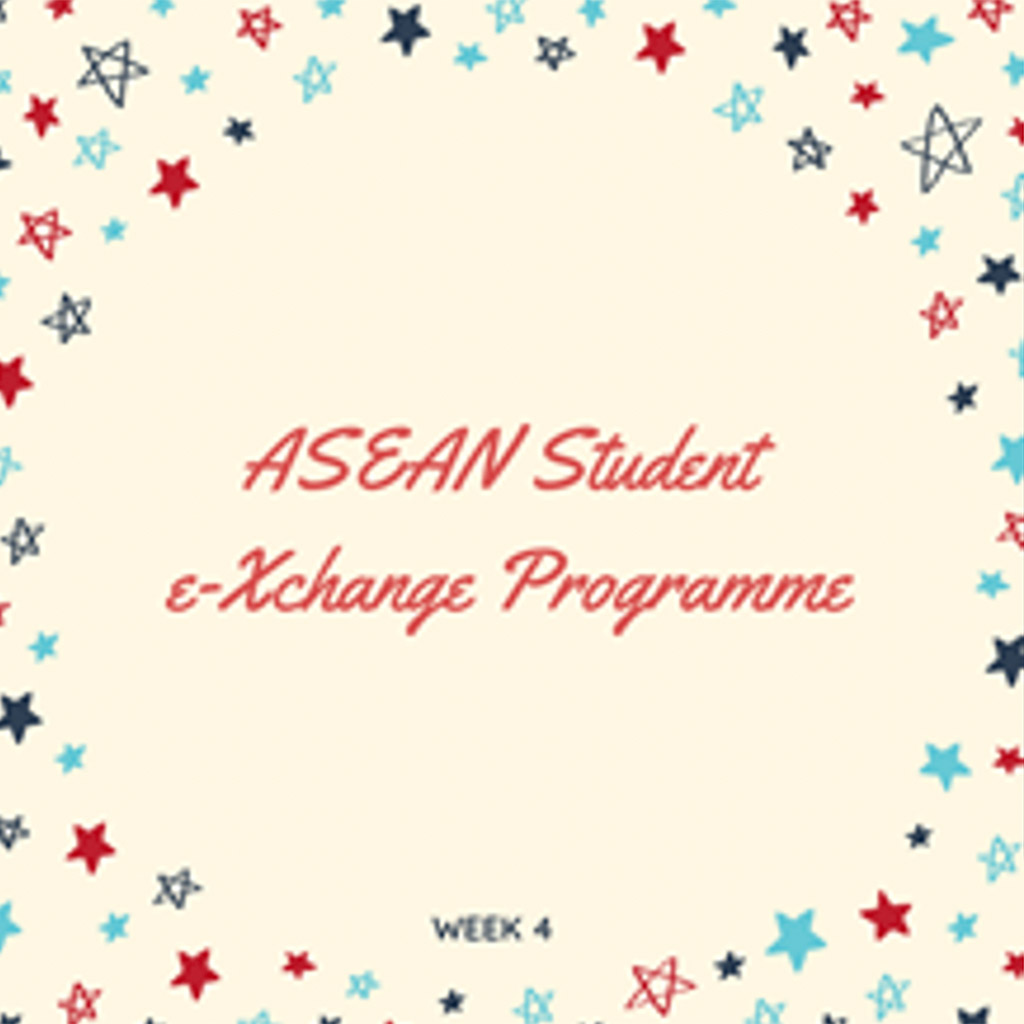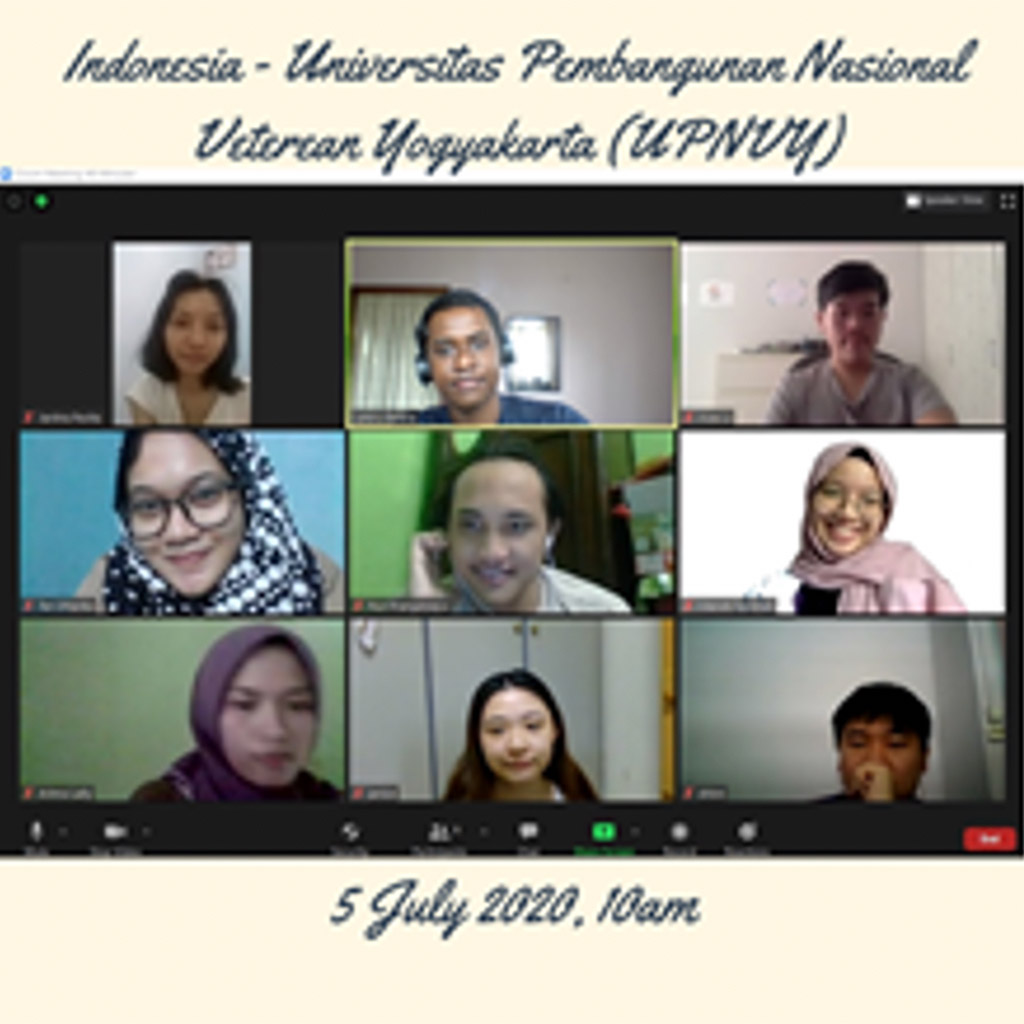 Together with Passage to ASEAN (P2A) Association, a series of exchange programmes with various IHLs across Asia went online in July 2020. The pilot ASEAN Student e-Xchange Programme saw 43 TP students partnering 66 ASEAN students from nine IHLs in Indonesia, Myanmar, Philippines, Thailand, and Vietnam. They discussed their countries' responses to COVID-19 and explored their countries' social-economic development and culture. Six more virtual student exchange programmes, with over 500 students, were also held throughout the rest of the year.
The best way to slow down COVID-19? Test, test and test!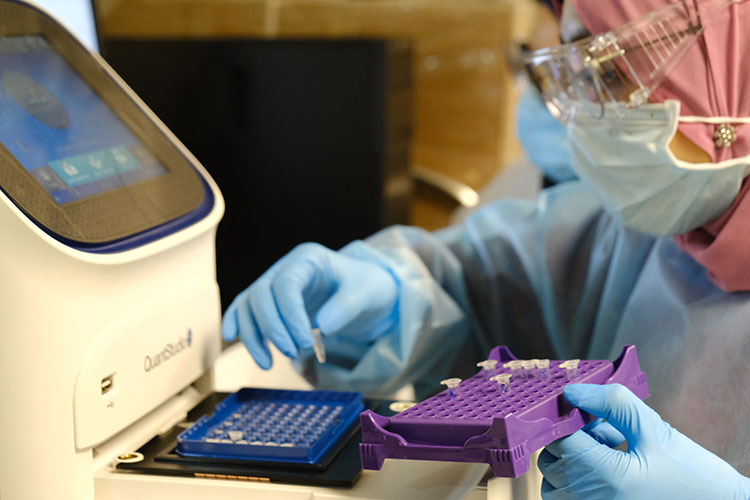 We joined forces with Temasek Foundation and NTUC's Employment and Employability Institute (e2i) to launch a two-week course on RNA Virus Molecular-based Testing Training in September 2020. The course trained participants in conducting COVID-19 testing, with lessons providing basic knowledge and skills needed to work in a molecular diagnostic laboratory for virus detection. The training also involves the use of automated commercial diagnostic equipment contributed by Temasek Foundation. Over 200 participants were trained by the end of this review year.
Examining the future of learning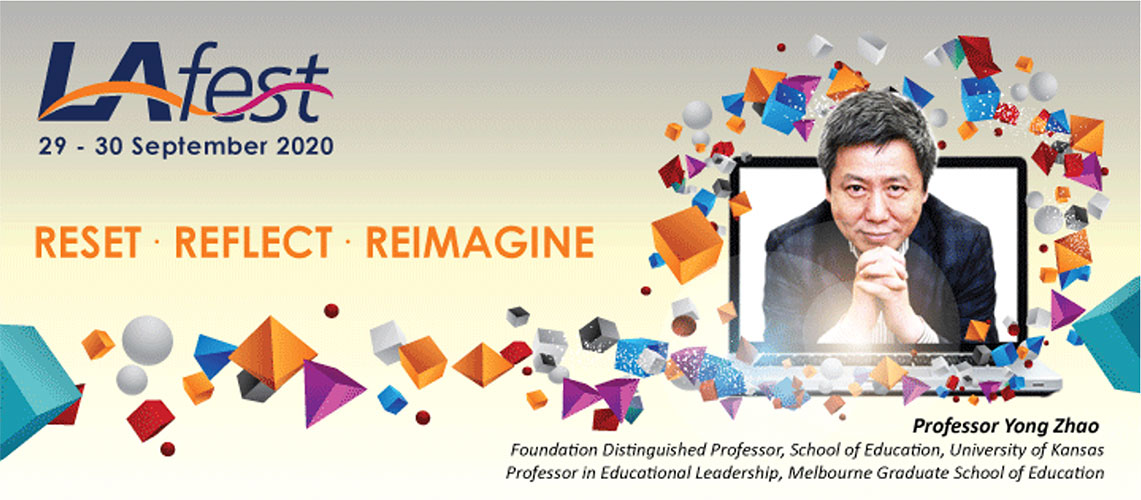 Our annual Learning Academy (LA) Fest 2020 was held over two days, on 29 and 30 September 2020. Professor Yong Zhao, Foundation Distinguished Professor at the University of Kansas and Professor in Educational Leadership at the Melbourne Graduate School of Education, delivered the keynote address, Reimagining Education: The Role of Educators in the Age of AI.

TP staff and guests from the other polytechnics and ITE attended via Microsoft Teams and YouTube live streams, participating in rich discussion on interdisciplinary learning, self-directed learning, social-emotional well-being, and responsive teaching using AI and learning analytics.
Our online cultural extravaganza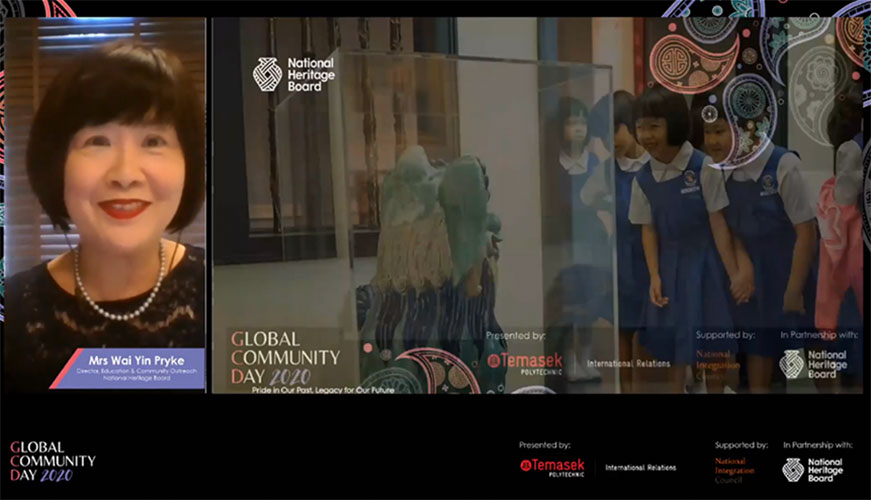 In partnership with the National Heritage Board and supported by the National Integration Council, TP's annual Global Community Day went online for the first time. This month-long cultural extravaganza was held from 20 October to 20 November, focusing on European and Chinese influences in Singapore and the region. Through virtual talks, tours, workshops and an exhibition, participants experienced a broader understanding of our culture, roots and connections against the larger backdrop of the world, especially the shared history of European influences and the Chinese diaspora.
The results are fab when we get to collab!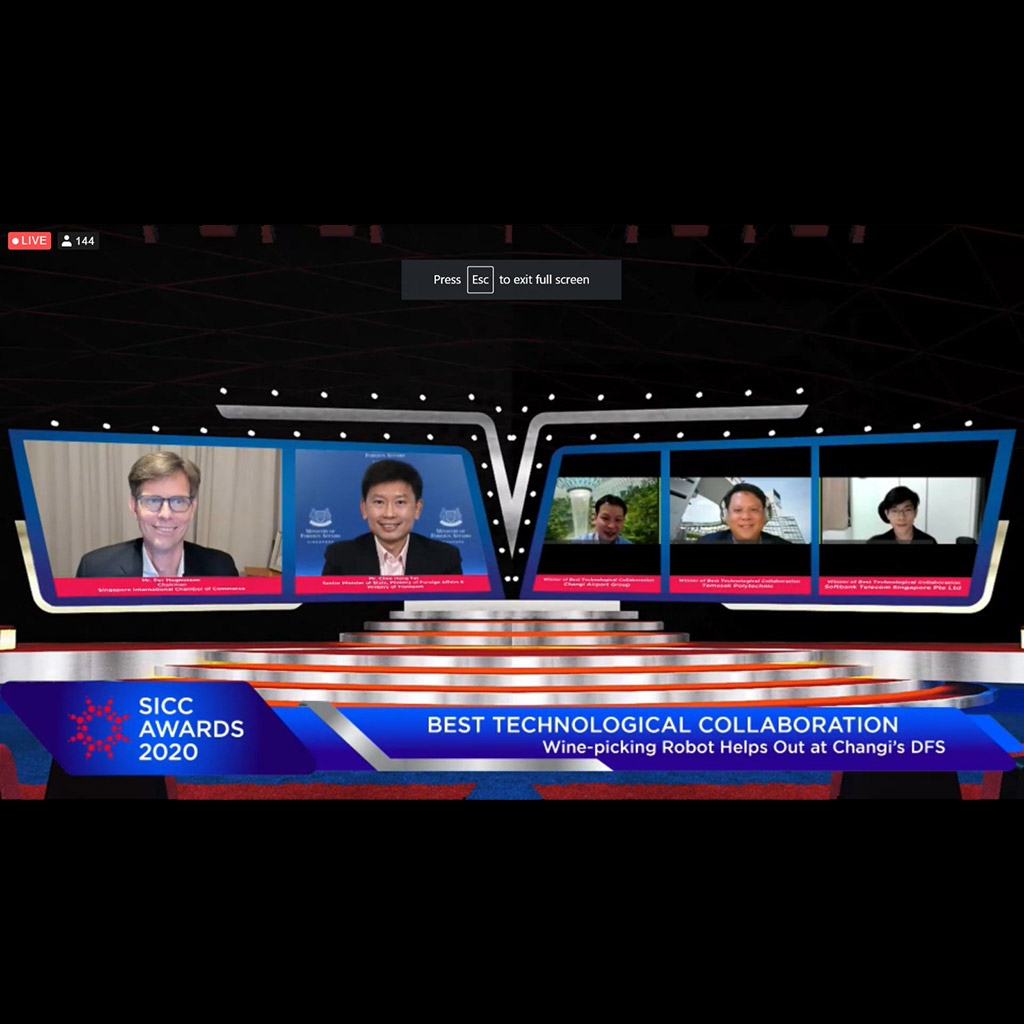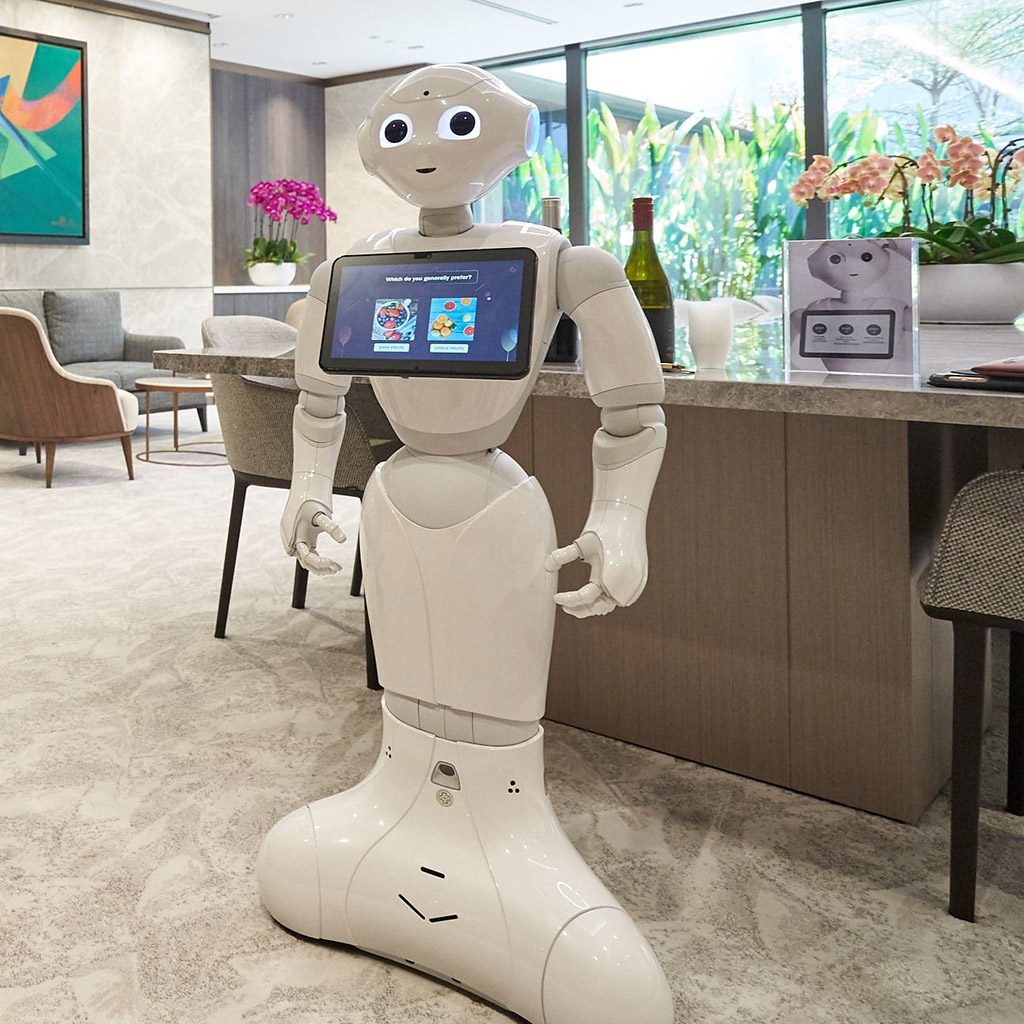 Changi Airport's wine assistant, affectionately named Pepper, is a robot that recommends wines based on your tastes and preferences. Developed together with Changi Airport Group (CAG) and SoftBank Telecom Singapore (STS), Pepper was lauded as Best Technological Collaboration at the Singapore International Chamber of Commerce (SICC) Awards 2020!
Keeping alive an integral Singaporean way of life.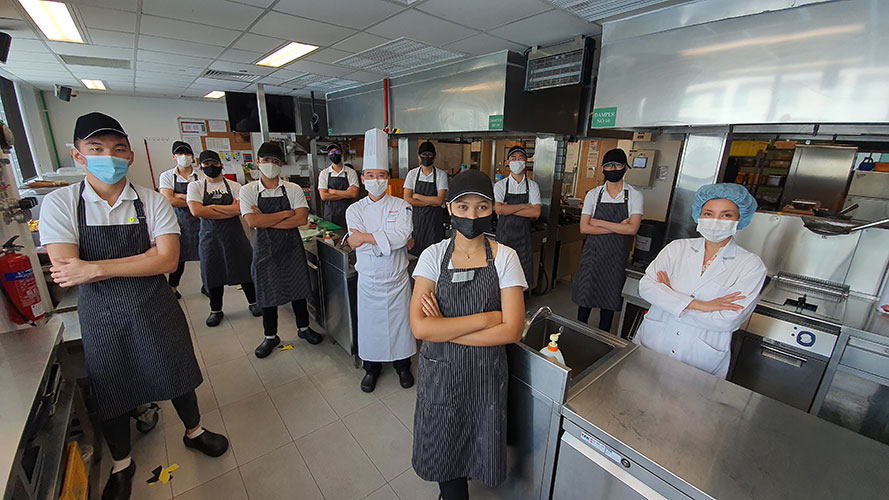 The National Environment Agency (NEA), SkillsFuture Singapore (SSG) and TP joined forces to launch a new Work-Study Certificate in Hawkerpreneurship in March 2021. Targeted at fresh polytechnic and Institute of Technical Education graduates, TP's 12-month programme provides participants with the training, skill sets, mentorship and support for them to get a head-start in this profession, and keep Singapore's proud hawker heritage and culture alive!
---
Despite Covid, TP did it!
We're all in this together.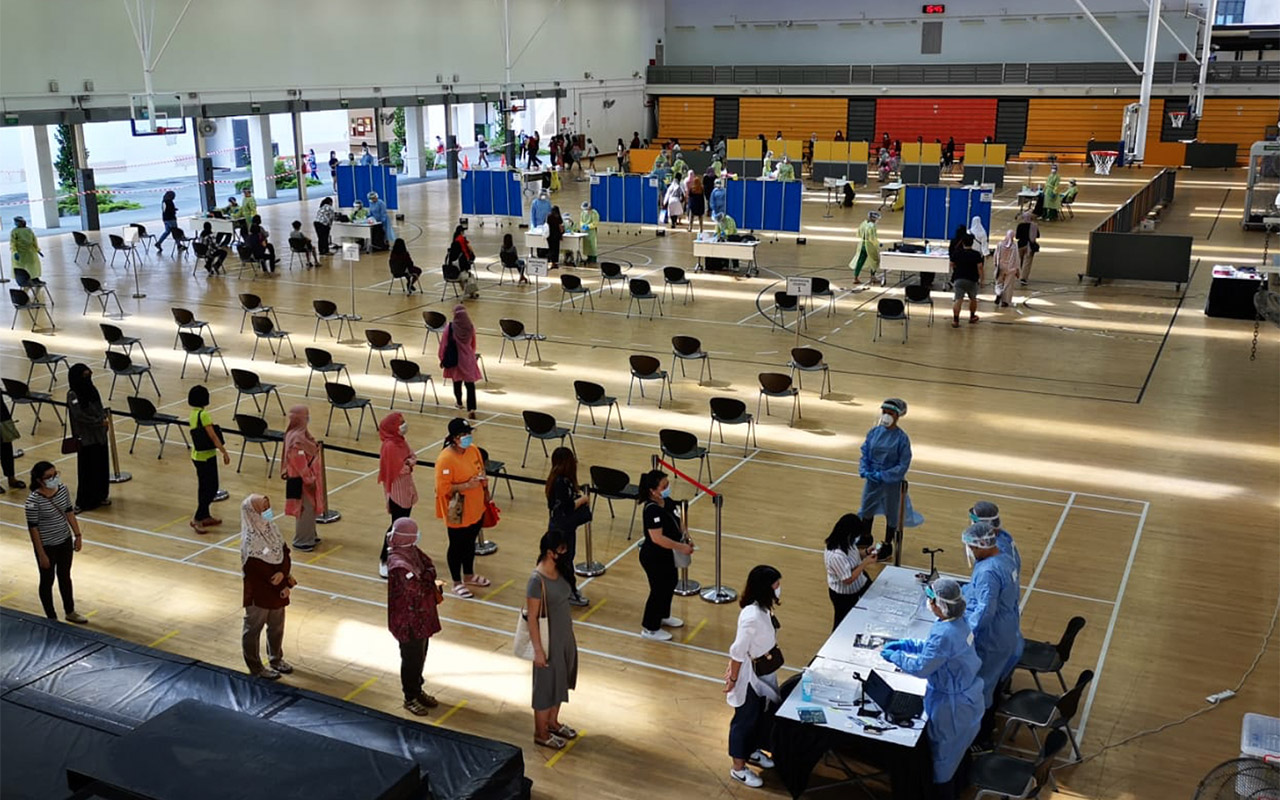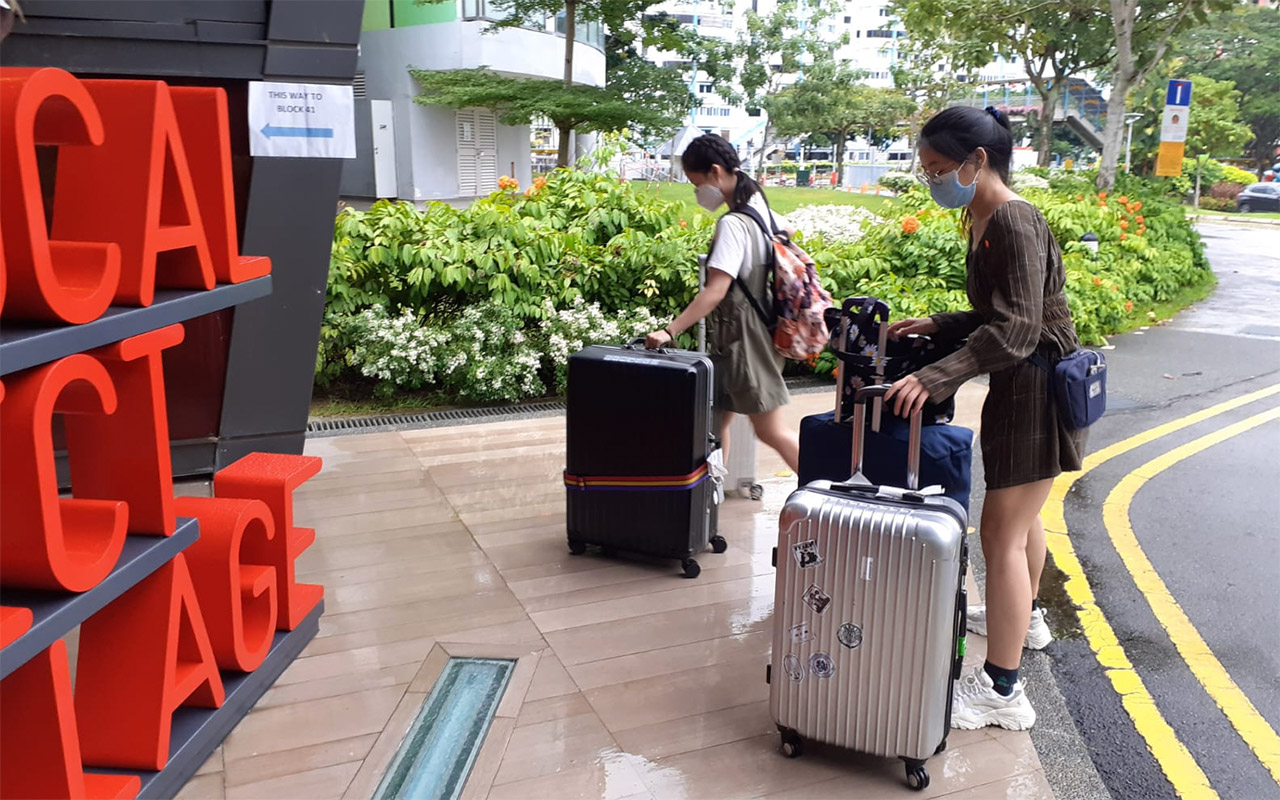 In the months following the global COVID-19 outbreak, TP opened our facilities to support Singapore's Whole-of-Government approach in dealing with the pandemic. In May 2020, TP's Sports Complex hosted the Health Promotion Board's swab operations team tasked with conducting a sweep of identified groups as part of the national testing strategy.

Between July to October 2020, over 150 returning international students from Singapore's various Institutes of Higher Learning and arts institutions served their Stay Home Notice orders at a designated apartment block within TP's Glocal Connect Village.
Yay! It's National Day!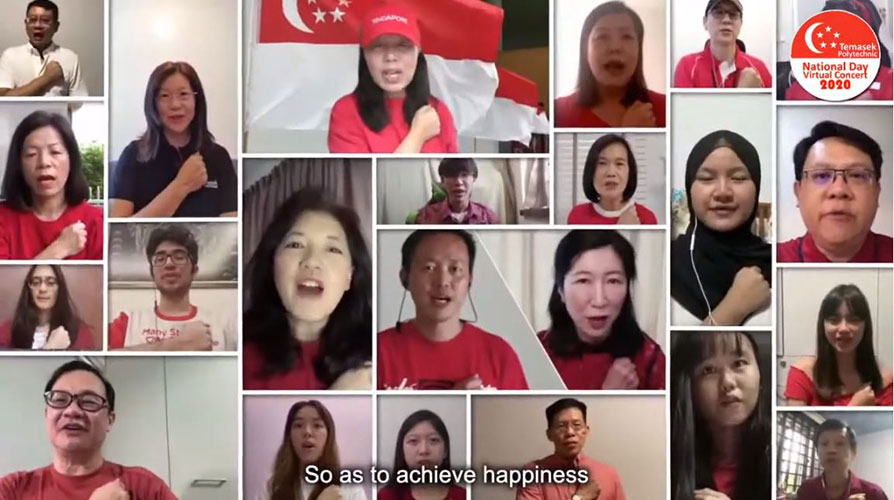 In celebration of SG55 and TP30, we held a 70-minute virtual concert themed 'Together, A Stronger Singapore'. About 300 students, alumni and staff were involved in the performance. The show also included an online fund-raising effort for TP's students in need of financial assistance. Our first-ever, full-length virtual online concert celebration was very well-received by the TP community and National Education affiliates.
Showing our strong #TPCares spirit!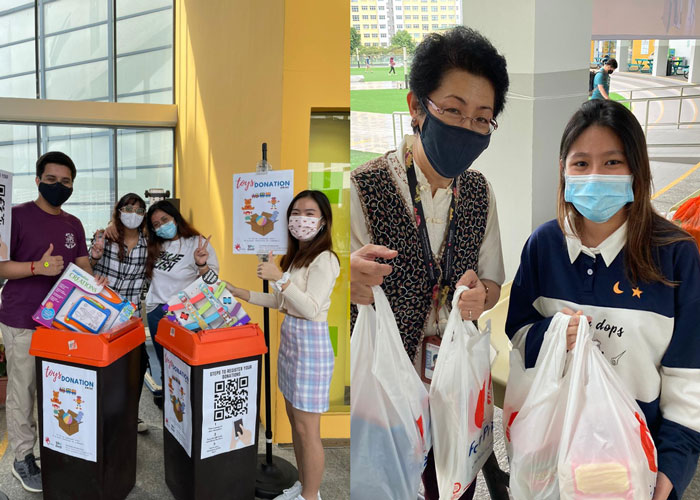 Kindness knows no pandemic restrictions, as evidenced by the various virtual and in-person community projects held during this review year. These included a virtual Walk for Rice campaign that saw over 26,000 bowls of rice and oatmeal donated to needy families in the South-East district, a toy collection effort that garnered 600 educational toys for the Metta Welfare Association, various donation drives to collect and distribute food and other necessities to the needy, and another to give out 190 care packs to the cleaners on our campus.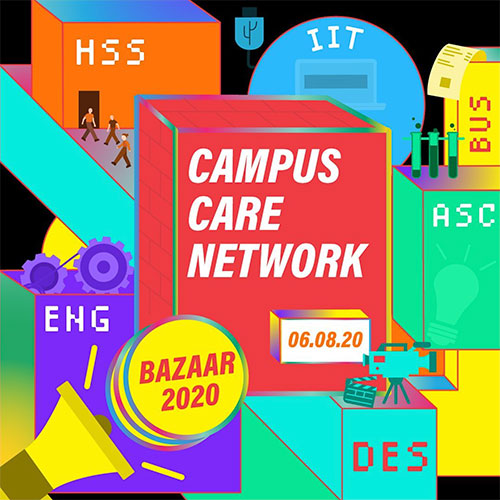 Also, despite being forced to go virtual due to COVID-19, TP's Campus Care Network (CCN) Day Carnival was a roaring success! Once again, the TP Family came together to contribute generously during this e-bazaar. Our first-ever e-CCN Day Carnival, held in August 2020 on Instagram, raised more than $11,500 for our students who required financial assistance.
Supporting our SEN students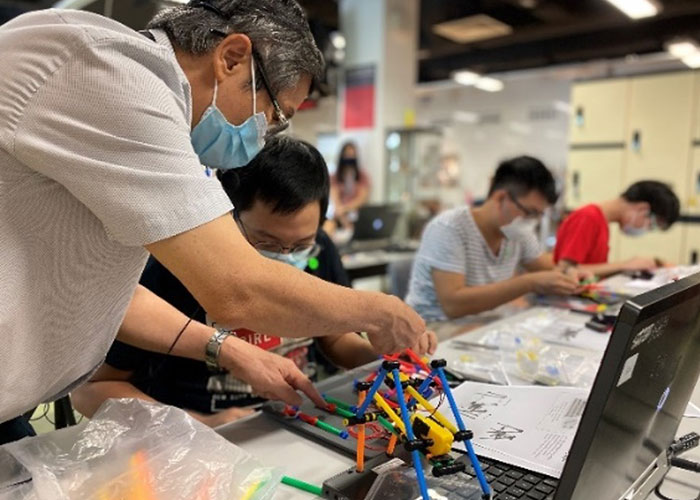 In October 2020, TP introduced two specially designed programmes for our Special Education Needs (SEN) students. The Robotic Building Programme and the Soft Goods Making Programme provide SEN students with opportunities to build their self-confidence, and expand their social skills and circles. Held at TP's Makerspace+ facilities, each programme consists of three sessions, which encourages SEN students to use their creative and design skills, as well as learn about engineering principles and various rapid prototyping technologies.
We built this quilt to support our care workers to the hilt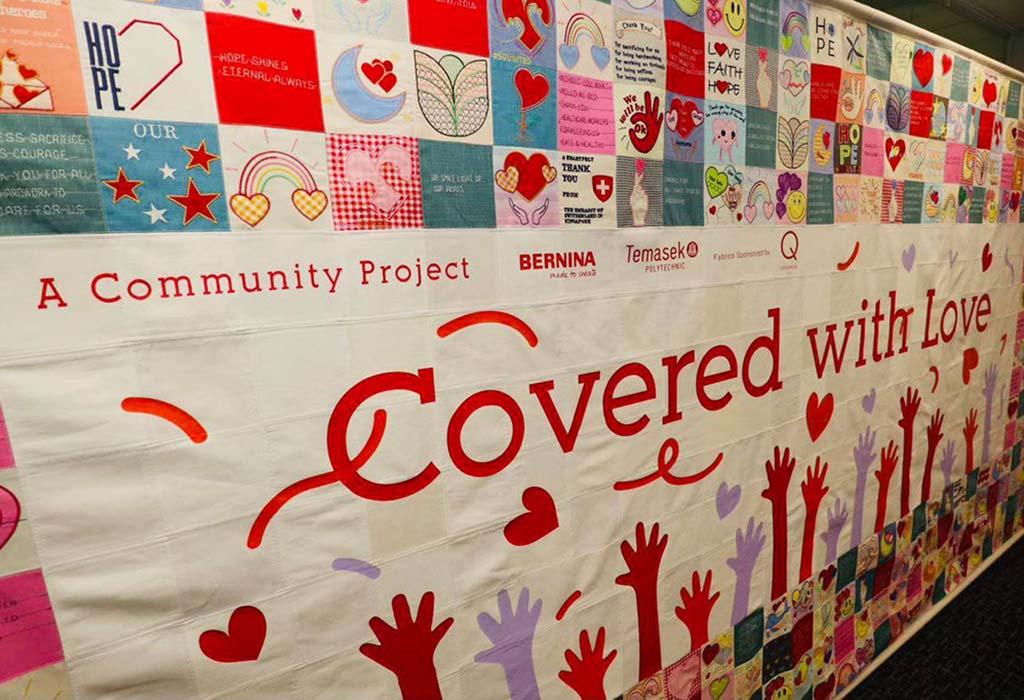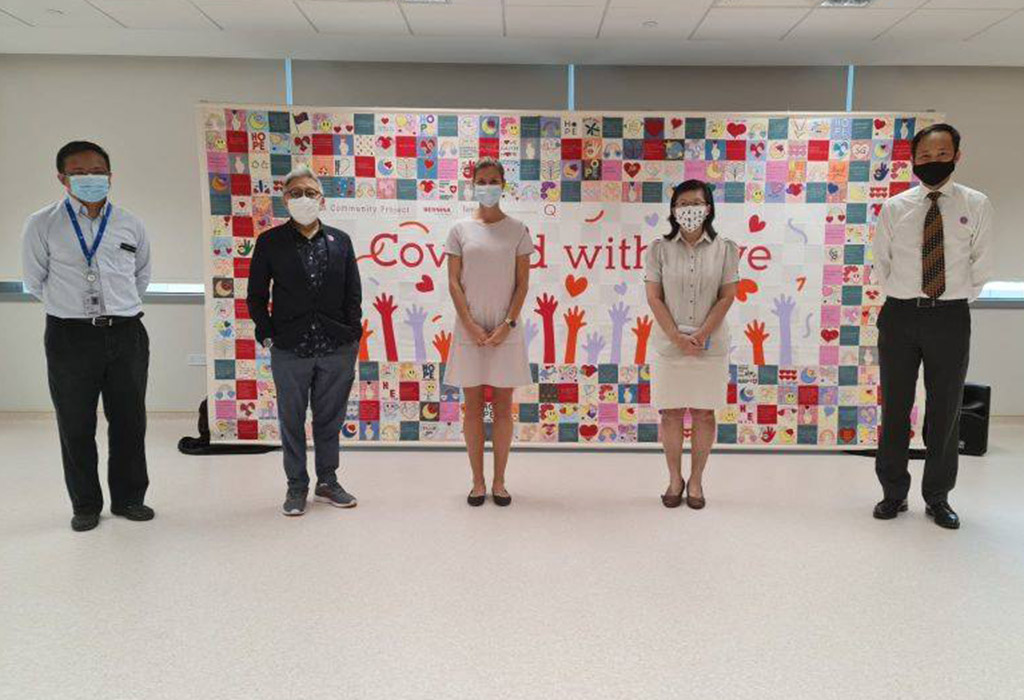 TP teamed up with BERNINA Singapore to create this colourful community quilt. It carried messages of appreciation and encouragement to frontline healthcare workers who have worked so hard to keep the community safe during the pandemic. The quilt was presented to the National Centre for Infectious Diseases on 15 December 2020. Approximately 360 individual designs contributed by TP staff, alumni, students, secondary school students and the Swiss community in Singapore were embroidered into fabric squares and stitched together using BERNINA sewing machines.
Can't come to us? Not a problem, we'll go to you.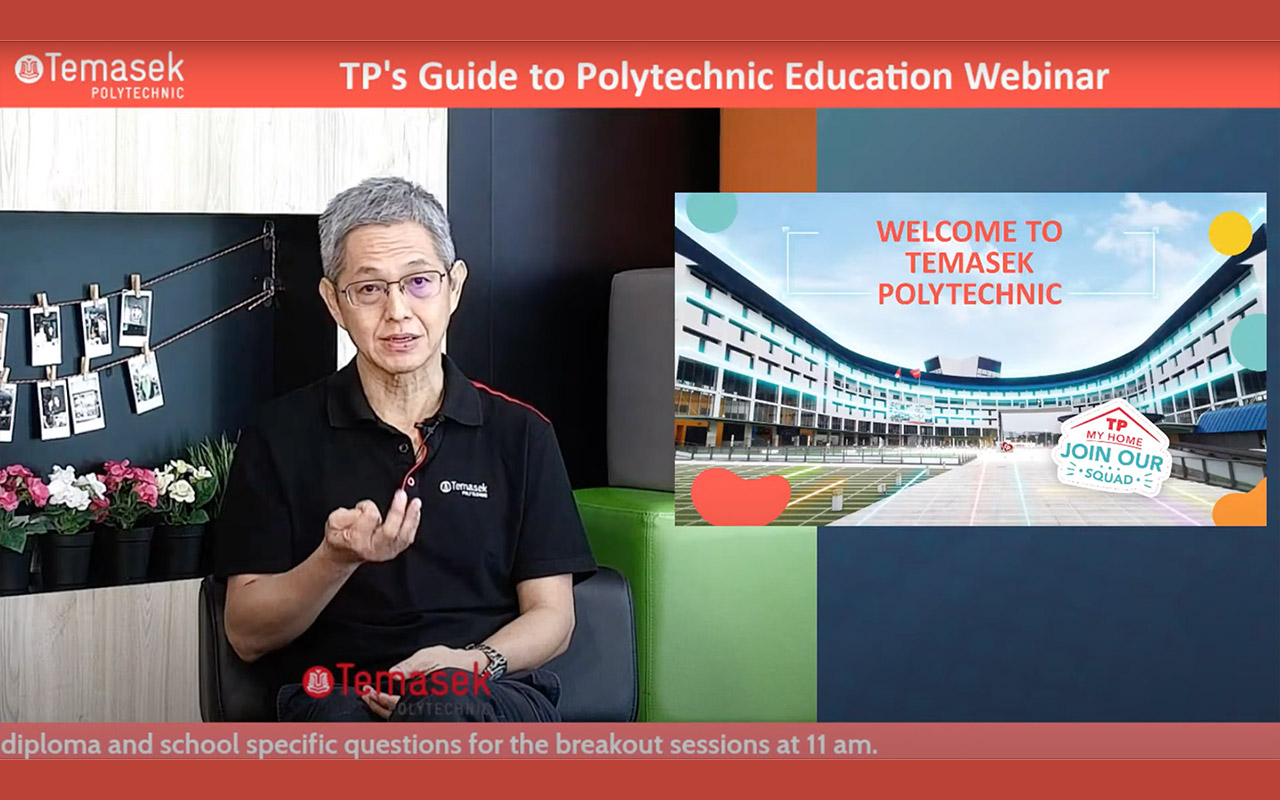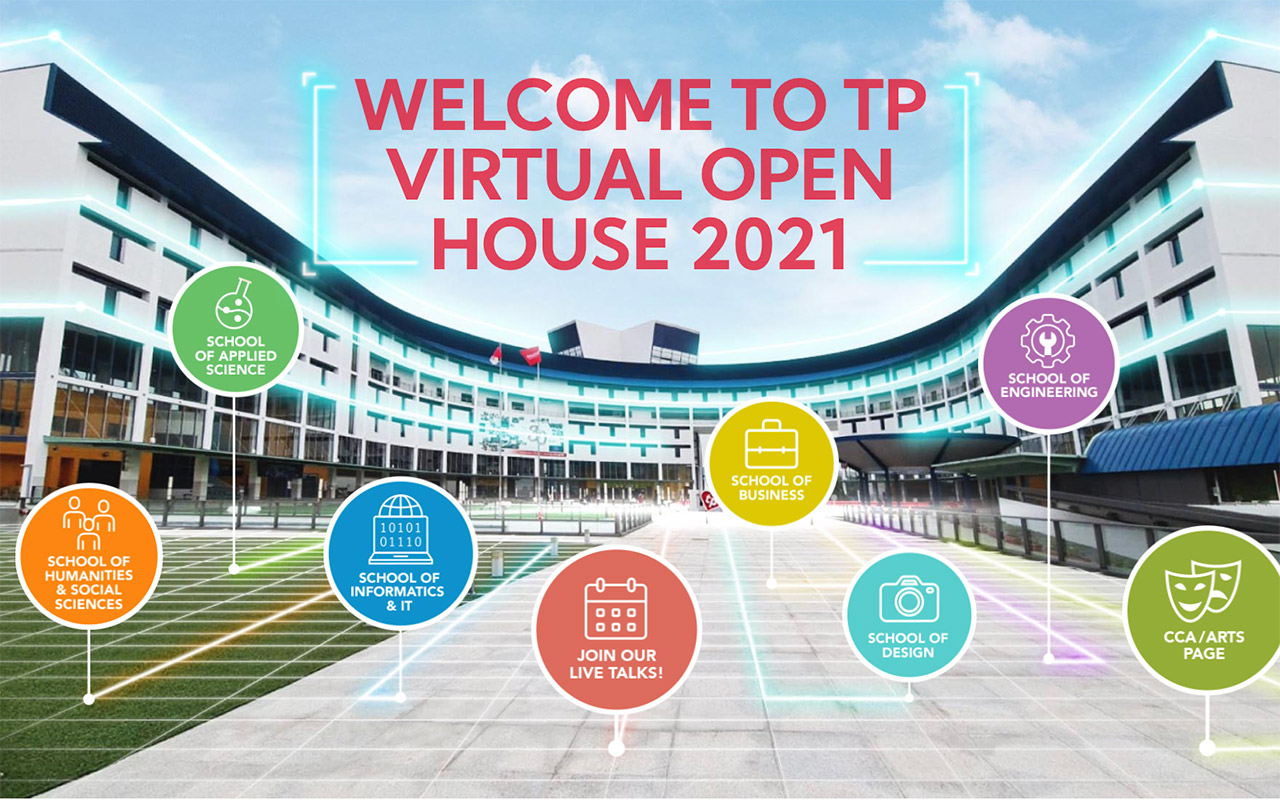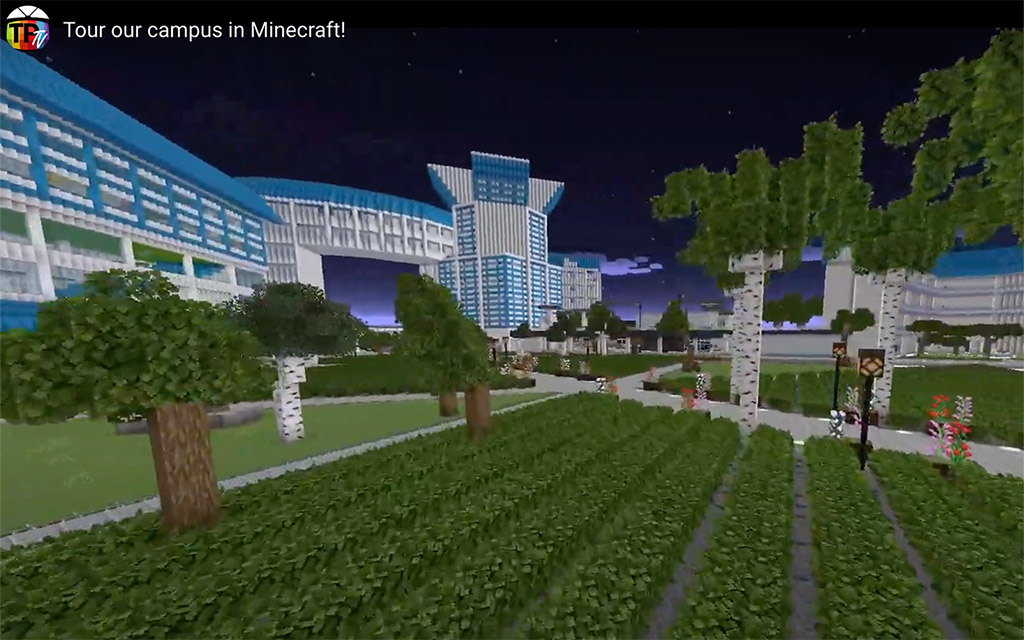 As secondary school and ITE students, their parents and guardians were unable to attend TP's annual Open House, we decided that we would go into their homes instead. Virtually, of course! Contained within a one-stop microsite, our first-ever virtual Open House featured a host of videos, a 360-degree VR tour, online course counselling sessions and even a student-created replication of TP's campus grounds in Minecraft, amongst others.

One highlight of the three-day event was our signature seminar-turned-webinar, TP's Guide to Polytechnic Education. It was broadcasted on YouTube Live on Saturday morning, 9 January 2021. The main session recorded over 1,000 public views as our subject-matter experts dispensed helpful information, advice and tips on polytechnic education and the 2021 Joint Admissions Exercise.
Psyched to be in Psych!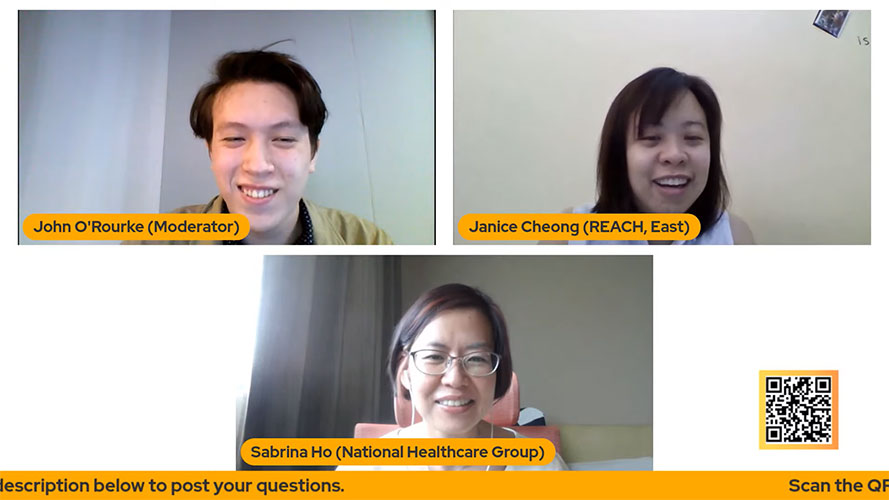 Back for a seventh edition, the Psychology Studies Student Conference went online this year. Conference attendees included keynote speaker, Dr Vincent Ng, CEO of Ang Mo Kio Family Service Centre (AMKFSC) Community Services Ltd. Ms Sabrina Ho, Assistant Director of Group Integrated Care (National Healthcare Group) and Ms Janice Cheong, Psychologist (REACH, East), who were invited to share their experiences of their collaborations with TP. Our students showcased their research projects in Social Services & Special Needs, Behavioural Insights, and Applied Psychology.