Engage
The Temasek Polytechnic (TP) Archives collaborates closely with TP departments and schools to collect and preserve materials for the long term. The collection is organised, digitised and accessible online via LibSearch.
Our collection comprises of:
Ephemera (brochures, cards and such)
Memorabilia (souvenirs such as badges, caps and T-shirts)
Photographs (of campus and events)
Publications (commemorative publications and campus newsletters)
Videos recordings (corporate videos and musicals)
Exam question papers
Browse or search our collection via LibSearch.
On-campus access is available to TP students while staff have off-campus access via TP-VPN.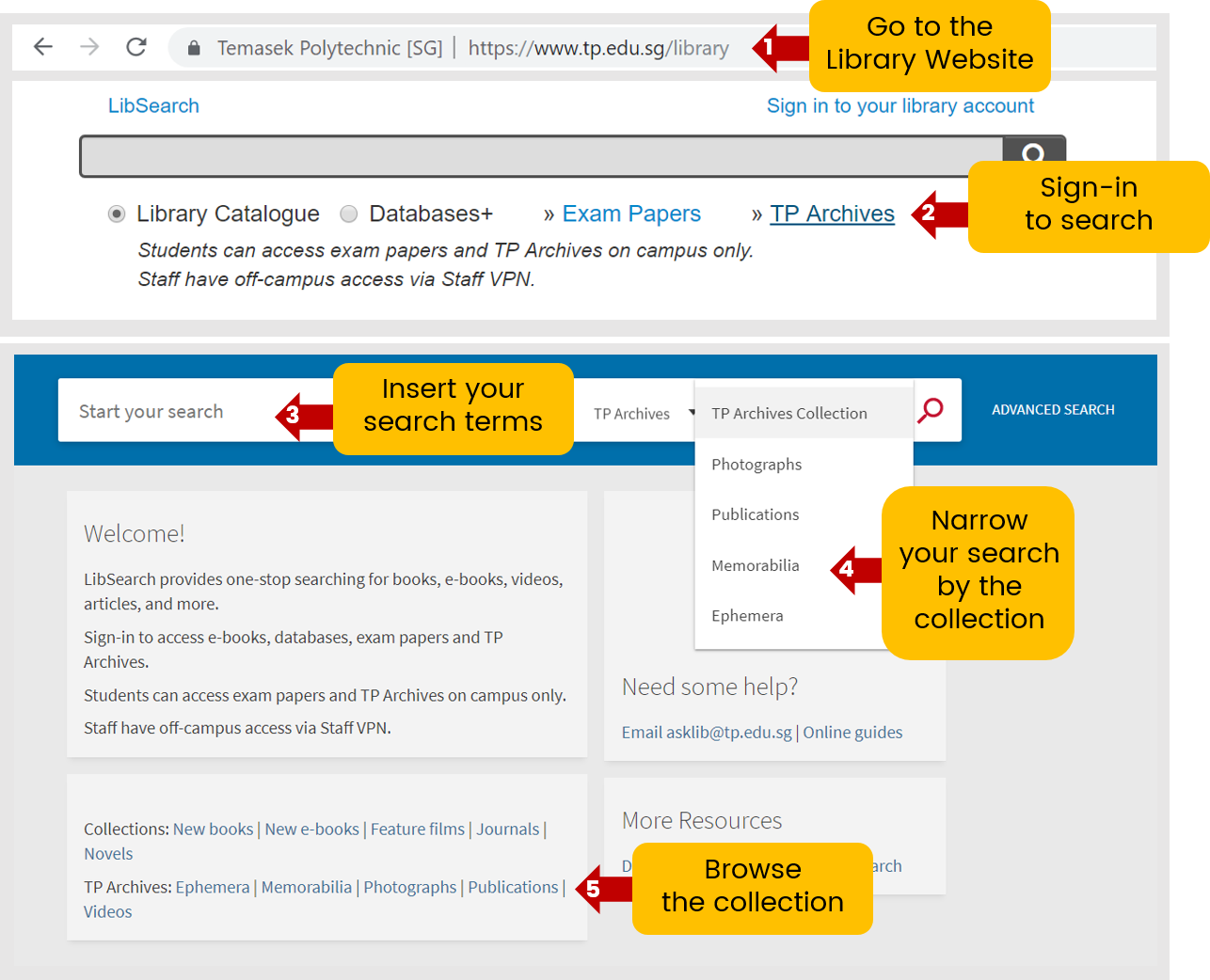 Donate
You can play a part! Help us enrich the TP archives collection by donating things about TP.
To donate, write to us at memories@tp.edu.sg with a brief description of the item.