Past Announcements
Change In Operation Hours Of The SII Customer Service Counter And Hotline On Fridays
24 May 19: SII's Customer Service Counter and Hotline will cease operations at 5.30pm (presently 6.00pm) on Fridays with effect from 3 June 2019. We apologise for any inconvenience caused.
Extension Of Deadline For Attainment Of Full Qualification For "Diploma In Security Management"
8 Nov 2019: Please note that the deadline for the attainment of full qualification for the "Diploma in Security Management" under the WSQ framework has been extended from 1 October 2019 to 29 Feb 2020. This is in view that many trainees have given feedback that they are unable to complete the courses for full qualification on time. Please contact us at 6225 5744 or email sii@tp.edu.sg for further enquiry.
Transition From "Security WSQ Framework" To "Skills Framework For Security" 1 October 2019
17 June 19: Attention! Please note that all the SII's Security WSQ courses under Security WSQ Framework will be transited to Skills Framework for Security on 1 October 2019. 8 modules under the Security WSQ Framework will not count towards full qualifications under the new Skills Framework. Individuals who are affected by this change are advised to complete the remaining modules to attain "full qualifications" under the Security WSQ Framework by 1 October 2019. Please refer to the details here.
Recognise Terrorist Threats (RTT) Classes at SII to be Held Only from Thursday to Friday
Please note that with effect from June 2019 to March 2020, "Recognise Terrorist Threats" (RTT) classes at Temasek Polytechnic will be held weekly from Thursday to Friday. Assessment will be held the following Mondays.
Free WIFI at SII Classrooms
SII has made WIFI available at all its classrooms. Click here for details.
Deterrence (Perform Security Duties at Protected Areas and Protected Places)
SII has launched a new module under Certificate in Security Operations. This module covers the abilities and knowledge to apply appropriate actions to deter undesired outcomes when on duty at protected areas and places.
Micro Learning Courses
SII has developed 2 Micro-Learning Courses for the security industry that are bite-sized and suited for learning on the go for the mobile platform. Click here for details.
SII's Relocation
SII has relocated to Temasek Polytechnic (TP) at the following address and all courses will be held at TP:
Security Industry Institute
21 Tampines Avenue 1
East Wing Block 1A
Level 3, Unit 4
Singapore 529757
For enquiries, please contact us at 62255744 or email to: sii@tp.edu.sg
SII Go Green
As part of the effort to go green and to improve our processes, SII will not be mailing hardcopy confirmation letter of offer to trainees with immediate effect. After the online application closes and upon confirmation of the running of the class, a confirmation letter of offer will be sent via email to and reach the applicant about 1 week before the course commencement date. Applicants are advised to provide a valid email address during the online application in order to receive the letter of offer.
Security Digital Roadmap
To support the Security Digital Roadmap initiative by IMDA, SII will be launching a series of Security Technology courses to assist the Security Workforce in their digitalisation efforts. Click here for more information.
SII e-learning Launch
SII proudly presents the Launch of e-learning teasers for Security WSQ courses on 30 June 2018. Please view the introductory video here.
We welcome all to access a range of bite-sized taster modules which are absolutely free with your Singpass login credentials at https://polymall.polytechnic.edu.sg! Please refer to the login guide here. The full version of all the e-learning modules will go live later this year.
Career Pathways
There are different career pathways when you start out your career in the security industry. Click here to find out more.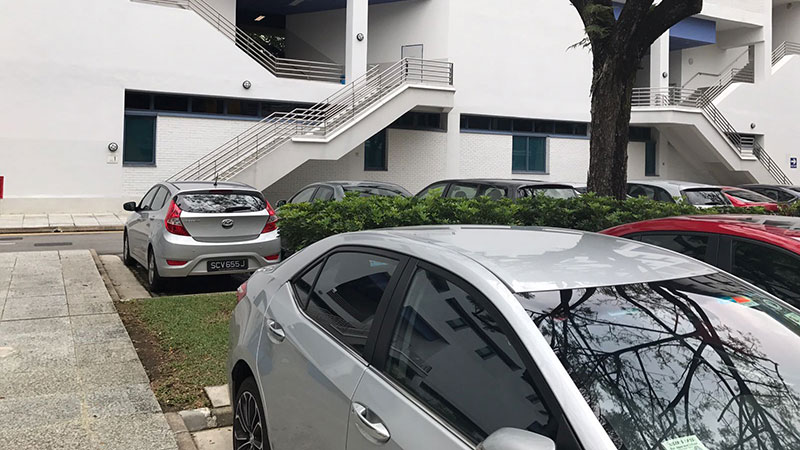 TP New Parking Rates
Please take note of TP Parking rates in Temasek Polytechnic wef 1 Oct 2017
For Cars: $0.02/minute
For Motorcycles:
0700hrs to 2230hrs: $0.65 per parking session
2230hrs to 0700hrs: $0.65 per parking session
(For any parking session, per minute charging based on $0.20 per hour will apply subject to a maximum parking charge of $0.65)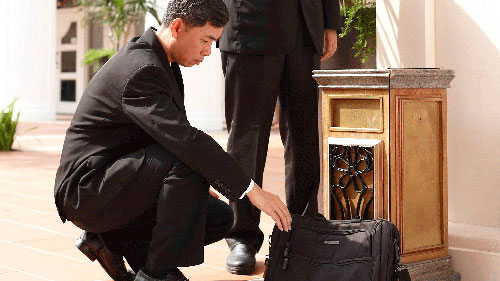 Additional Training Requirements for Licensed Security Officers from 1 Jan 2020
PLRD has announced that from 1 January 2020, all licensed Security Officers will be required to complete the WSQ course 'Recognise Terrorist Threats' (RTT) as a third basic licensing unit. Security Officers who do not complete this course from 1 Jan 2020 may retain their license. However, they may only be deployed at warehouses and condominiums.