Course Overview
This 18-month programme for the building sector, jointly offered by the Singapore Institute of Technology (SIT) and Temasek Polytechnic (TP), will enhance your competency at the workplace and at the same time allow you to take up post-diploma and undergraduate degree study modules at TP and SIT. Upon completion of the programme, you may also receive credit recognition for entry into the full-time SIT degree programme in Sustainable Infrastructure Engineering (Building Services)*

* Terms and conditions apply.
Entry Requirements
Eligibility Criteria
Singaporeans or Singapore Permanent Residents who are within three years of either graduation OR the Operationally Ready Date (ORD) for National Servicemen from the following full-time programmes.
The Sign-on Incentive is only applicable for Singapore Citizens.
Temasek Polytechnic

Diploma in Clean Energy
Diploma in Chemical Engineering
Diploma in Green Building and Sustainability
Diploma in Integrated Facility Management

Ngee Ann Polytechnic

Diploma in Clean Energy Management
Diploma in Electrical Engineering
Diploma in Sustainable Urban Design & Engineering

Singapore Polytechnic

Diploma in Energy Systems & Management

Republic Polytechnic

Diploma in Green Building and Energy Management

Nanyang Polytechnic

Diploma in Electrical Engineering with Eco-Design

Other relevant Engineering-related disciplines
What You'll Learn
The TP-SIT Joint Work-Study Post-Diploma programme in Building Services participants are required to complete a total of 10 Credit Units or 2 Skills-Based Modular Courses (SBMCs) curated from SIT's Sustainable Infrastructure Engineering (SIE) (Building Services) programme, as well as 3 SBMCs from TP's PDC in Building Performance & Sustainability. Participants must complete the course within 18 months.
Conducted at SIT
Conducted at TP

Heating, Ventilation and Air Conditioning (HVAC) 1

Heating, Ventilation and Air Conditioning (HVAC) 2


Energy Management & Audit

Sustainable Design

Company Project
Upon successful completion of each HVAC module, participants will be awarded the Modular Certificate of Attainment by SIT.
Upon successful completion of the 3 Temasek Polytechnic's Skills-based modular courses, participants will be awarded the Post-Diploma Certificate in Building Performance & Sustainability. Together, they will be conferred the Specialist Diploma in Sustainable Energy Management by Temasek Polytechnic.
Modes of Assessment
The subjects in this course are either examination or non-examination based, incorporating both formative and summative assessments. The assessment framework may include class participation, quizzes, assignments, projects, term test and semester examinations.
Please submit the following documents during your submission. Kindly name the files according to the guidelines below.
1. Resume (filename: Resume-YourName.pdf)
2. Highest Qualification Certificate (filename: Certificates-YourName.pdf)
3. Academic Transcripts (filename: Transcripts-YourName.pdf)
4. NS Completion Certificate, if applicable (filename: NS Certificate-YourName.pdf)
Please note that relevant documents will be forwarded to all participating companies for their selection.
Selection of applicants is at the discretion of the participating companies and participating companies will contact their shortlisted applicants for interview. Applicants have the right to reject the interview if they do not wish to be employed by the company who contacted them.
Only applicants who are hired successfully and placed on this programme by the participating companies will be invited to submit an online application for the Work-Study Post-Diploma Courses.
Fees Type
PDC: Building Performance & Sustainability
(w GST)

Singapore Citizens

Aged 40 and above (Individual or SME-sponsored)
S$321.00
Aged below 40
S$475.08
SME-sponsored aged below 40
S$331.08
Repeat Students
S$3,158.64
Non-Singapore Citizens
Singapore Permanent Residents
S$1,296.00
SME-sponsored (Singapore Permanent Residents)
S$336.48
Repeat Students
S$3,240.00
Course fees payable is based on per Post-Diploma Certificate.
Course fees will be reviewed by MOE on an annual basis and adjusted accordingly.
MOE subsidy will not be applicable for students who repeat a module or semester.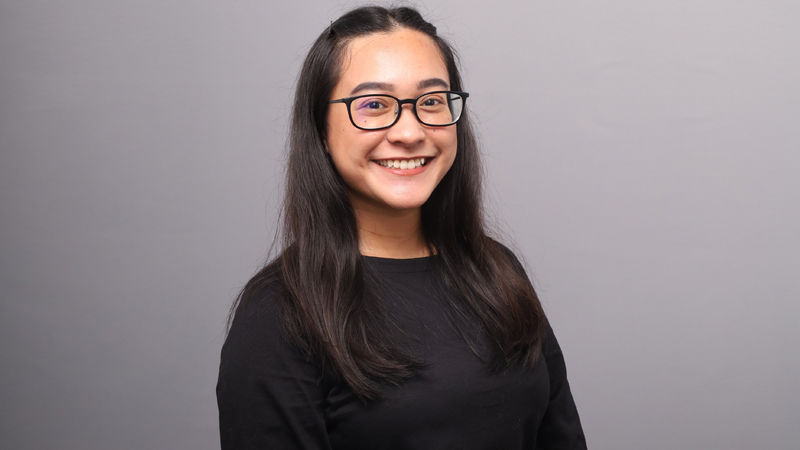 "WSP has prepared me to undergo a structured training programme with facilitated learning and on-the-job training to acquire relevant work experience and skills in the workplace. Additionally, able to improve learning retention by asking for participation and listening to people from other organisations when sharing their thoughts. This creates an internal purpose to prepare myself for what I am passionate about, and this would develop a guide towards my goals of pursuing what I want to study. Hence, OJT creates job-oriented tasks to increase productivity and achieve gainful experience."
Nurul 'Afifah Binte Mohammad Nizam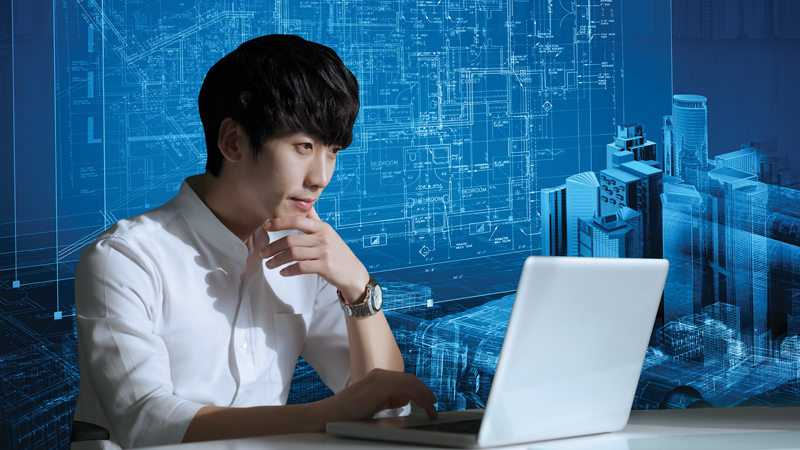 TP-BCAA Work-Study Post-Diploma (Specialist Diploma in Building Information Modeling Construction & Asset Management)
Course Contact
Monday - Thursday: 8:30am - 6:00pm
Friday: 8:30am - 5:30pm

Closed during lunchtime, 12:00pm - 1:00pm
and on weekends and public holidays.

Temasek SkillsFuture Academy (TSA)
Temasek Polytechnic
East Wing, Block 1A, Level 3, Unit 4
21 Tampines Ave 1
Singapore 529757