Course Overview

With the growth of Industry 4.0, Industrial Internet of Things (IIoT) has become increasingly important to many organisations. Data analytics and machine-to-machine connectivity are employed to increase operating efficiency, accelerate innovation and reduce costs.
In this course, you will acquire digital skills in both software and hardware to develop smart applications and IoT solutions. Learn to design, set up and implement IoT dashboards with smart sensors and connected devices in industrial and commercial environments. You will also be equipped with the knowledge to manage and analyse IIOT data to gain insights and make sound business decisions.
---
All students are required to bring their own notebooks for lessons. You may refer to the required technical specifications for notebooks HERE.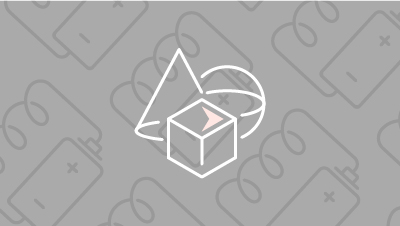 ACQUIRE IN-DEMAND SKILL SETS
Learn to use low-code development platforms or graphical programming tools to perform different tasks in the industrial and manufacturing environment. This course is suitable for experienced adults who wish to upgrade or upskill to meet the demands of Industry 4.0 operations.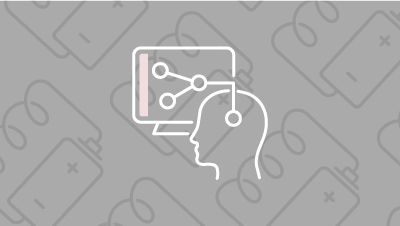 PRACTICE-ORIENTED APPROACH
All lessons are designed with hands-on practice sessions in a well-equipped lab facility. Participants will work on a project and apply what they have learned.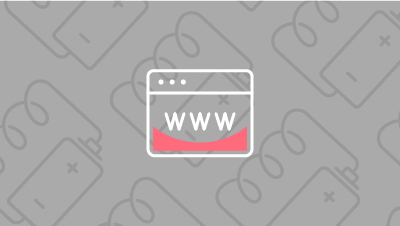 EXPOSURE TO END-TO-END IOT SOLUTIONS
You will learn about smart sensors and devices, IIoT connectivity and engineering analytics to gain insights to optimise business decisions.
Entry Requirements
At least a Polytechnic Diploma or ITE Technical Diploma/Technical Engineer Diploma/Work-Learn Technical Diploma in Engineering, or University Degree in Engineering or Physical Science, or equivalent.
Applicants who do not meet the entry requirements may be considered for admission to the course based on evidence of at least 5 years of relevant working experience or supporting evidence of competency readiness. Suitable applicants who are shortlisted may have to go through an interview and/or entrance test. The Polytechnic reserves the right to shortlist and admit applicants.
Subject Code
Subject
ECMC201
Smart Sensors and Devices

The subject provides knowledge and skills to enable sensors and devices to become smart and connected. The learner will be exposed to the use of embedded systems to enable processing and data reduction to reduce communication. Data communication technologies for information exchange with other devices will also be covered. The learner will develop and test a smart sensor and device network for typical industrial application scenarios (e.g. predictive maintenance, process optimisation).

ECCC201
IIOT Connectivity

The subject covers knowledge and skills essential for integrating heterogeneous subsystems into a smart system. The subject will adopt a systems engineering approach to examine current and emerging trends, key techniques and strategies for developing system and network integration solutions. Students will be exposed to integration challenges such as legacy integration, human-system integration and system of system integration. The subject will cover knowledge and skills on commonly used IOT protocols and industrial connectivity standards and fieldbuses, as well as relevant hardware and software interfaces suitable for such integration. A mini-project will provide opportunity for the students to apply their learning to integrate heterogeneous subsystems.
Subject Code
Subject
ECSE201
IIOT Data Management

This subject seeks to provide students with the knowledge and skills in managing structured, unstructured and semi-structured data generated by an IIOT system using appropriate cloud, database and layered databus technologies. It provides exposure to the need for alternative database management systems beyond traditional relational database systems in managing IIOT data. The subject covers data acquisition, data reduction, storage and retrieval for big data processing. These would provide the basis for analytics, machine learning, visualization, reports and alerts.

ECSE202
Engineering Analytics and Machine Learning

This subject provides knowledge of the concepts and skills in the tools used in data analytics and machine learning. It provides exposure to the process of data gathering, extraction and visualization. The subject covers the various stages of data analytics, from gathering data, asking the right questions to analysing and interpreting data to identify patterns and trends, that lead to intelligent actionable recommendations. The subject includes the deployment of machine learning models and algorithms, for e.g. predictive maintenance and big data-driven quality control.

ECPJ205
Project

This subject seeks to provide students with the knowledge and skills to integrate and apply relevant knowledge to a work-based problem or scenario while demonstrating appropriate project development skills, professional ethics and attitudes. The deliverable may be a solution to a problem, process /product improvements, development, design, evaluation or implementation of ideas.
Modes of Assessment

Class participation
Class tests
Assignments
Projects
For more information on course fee / schedule, or to apply,
Career Opportunities
At the entry level, the job positions are Associate Engineers. Upon completing the course, graduates can look forward to role expansion in their work scope. They can also look forward to upgrading their knowledge and skills through further CET and executive programmes offered by local Institutes of Higher Learning.
Course Contact
Monday - Thursday: 8:30am - 6:00pm
Friday: 8:30am - 5:30pm

Closed during lunchtime, 12:00pm - 1:00pm
and on weekends and public holidays.

Temasek SkillsFuture Academy (TSA)
Temasek Polytechnic
East Wing, Block 1A, Level 3, Unit 4
21 Tampines Ave 1
Singapore 529757