Course Overview
Have you ever wondered what it takes to create an effective advertising campaign that captures customers' attention? The advertising landscape today has evolved beyond creativity and design execution. It encompasses an effective strategy, the use of different platforms, content creation, user interface and experience. This course will teach you everything you need to engage customers in both the physical and digital environments, providing them with an integrated user experience.
Our Specialist Diploma in Integrated Digital Communication will equip you with the skills to formulate and execute an effective campaign for an ever-changing economy and engage consumers with different media applications. You will learn to develop innovative advertising strategies, design digital devices and ecosystems and produce an effective and integrated advertising campaign.
Graduates can look forward to potential employment as Multimedia Designers, Art Directors, Web Designers, UI/UX Designers, Social Media Producers, Digital Art Directors and other career options in the field of digital communication.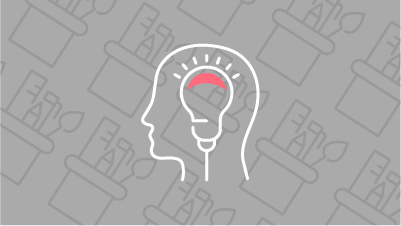 STAY RELEVANT IN THE DIGITAL LANDSCAPE
Stay on top of trends and changes in advertising channels, mediums and formats that have been impacted by technology.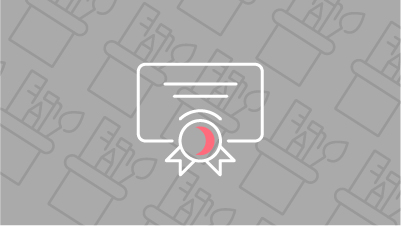 READY FOR THE INDUSTRY
Be future-ready for emerging design job roles in experience design, social media, digital communication and more.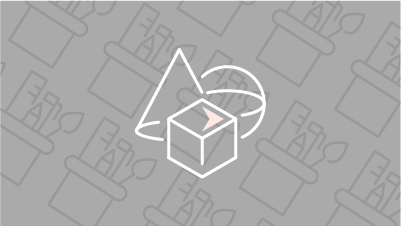 ACQUIRE IN-DEMAND SKILL SETS
Tap into the growing demand for communication designers in the non-design sectors.
Entry Requirements
At least a Polytechnic Diploma or ITE Technical Diploma/Technical Engineer Diploma/Work-Learn Technical Diploma in a design-related course, or equivalent.
Holders of other equivalent academic qualifications from foreign institutions will be considered on a case-by-case basis.
Applicants who do not meet the entry requirements may be considered for admission to the course based on evidence of at least 5 years of relevant working experience or supporting evidence of competency readiness. Suitable applicants who are shortlisted may have to go through an interview and/or entrance test. The Polytechnic reserves the right to shortlist and admit applicants.
Subject Code
Subject
DCE022K
UI & UX Design

This subject covers the principles of user-centred design, using different methods and processes to develop an understanding of user needs. With this understanding, techniques in the creation of Graphic User Interface (GUI) are introduced to develop an effective, relevant and pleasant digital experience for the user.

DCE023K
Designing for Digital Ecosystem

This subject covers the front-end development and digital technologies to develop an interactive multi-device ecosystem. The subject provides the framework of understanding the characteristics of interactive multi-device solutions, methods of dynamic content processing and integration of interactive elements through authoring techniques to enhance usability in multi-device solutions.
Subject Code
Subject
DCE024K
Integrated Advertising Strategy

This subject introduces techniques in which to identify consumer trends for creative ideation. It also includes analytical and rational implementation of strategies, as well as best practices for marketing to engage consumers. It covers the various approaches towards content development including social media, for the creation of innovative advertising campaigns.

DCE025K
Content Creation & Storytelling

This subject covers researching on current consumer trends to develop strategies and subsequently creative ideas to produce a campaign. This provides an in-depth experience of working in a creative agency, as well as insights to the latest trends and innovations in the advertising industry.
Modes of Assessment
The subjects in this course incorporates both formative and summative assessments. The assessment framework may include class participation, assignments, projects and presentations.
Career Opportunities
Graduates will be able to advance their careers in the areas of Design and Innovation. The course will support the following job roles in SFwD: Experience Designer (Innovation Track: Service Design/Experience Design), Content Strategist, Content Writer, Storyteller (Design Track: Design Communication), Designer (Design Track: Design Craft) according to DesignSingapore Council's Skills Future Framework for Design (SFwD).
Online application may close earlier for courses with overwhelming response.
For details on Application and Admission Process, please click here.
Fees Type
Course Fees per PDC
(w GST)

Singapore Citizens

Aged 40 and above (Individual or SME-sponsored)
S$282.48
Aged below 40
S$423.72
SME-sponsored aged below 40
S$291.72
Others & Repeat Students
S$2,824.80
Non-Singapore Citizens
Singapore Permanent Residents
S$1,166.40
SME-sponsored (Singapore Permanent Residents)
S$296.64
Others & Repeat Students
S$2,903.04
SkillsFuture Credit Approved. For more details, please click here.
Course fees payable is based on per Post-Diploma Certificate.
Course fees will be reviewed by MOE on an annual basis and adjusted accordingly.
MOE subsidy will not be applicable for students who repeat a module or semester.
With effect from 1 Jul 2020, the Workforce Training Scheme (WTS) will be replaced by the Work Support Scheme (WSS); for more information, please visit:
https://www.wsg.gov.sg/programmes-and-initiatives/workfare-skills-support-scheme-individuals.html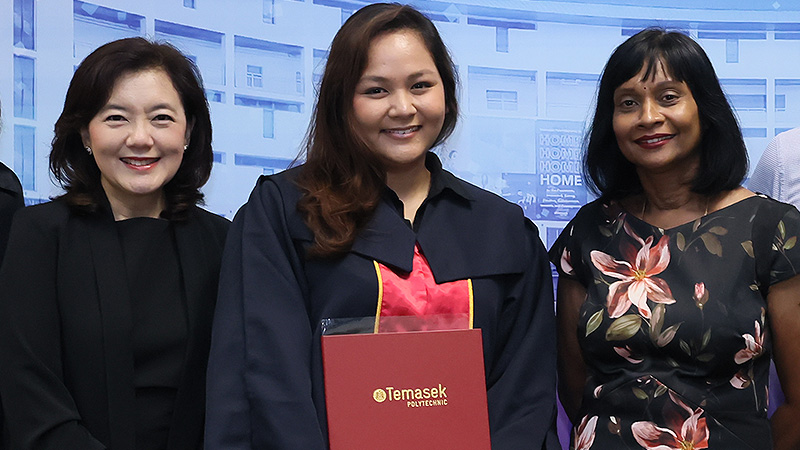 "With the increasing prominence of digital media and digital communications, it was important for me to upskill and stay relevant in the industry. I had chosen TP because the programme offered a good mix of interesting modules. I was really attracted to the UI/UX and coding module of this specialist diploma. I am grateful to the TP lecturers who were very understanding and accommodating towards part-time students."
Nur Farihin Binte Mohamed Khairunan 
Course Contact
Monday - Thursday: 8:30am - 6:00pm
Friday: 8:30am - 5:30pm

Closed during lunchtime, 12:00pm - 1:00pm
and on weekends and public holidays.

Temasek SkillsFuture Academy (TSA)
Temasek Polytechnic
East Wing, Block 1A, Level 3, Unit 4
21 Tampines Ave 1
Singapore 529757