Importance of Volunteerism During the Pandemic
By Muhd Danial Irfan & Chantel
While the COVID-19 pandemic has led to an increase in beneficiaries, many charity organisations in Singapore have been affected by circuit breaker measures, hampering volunteering efforts.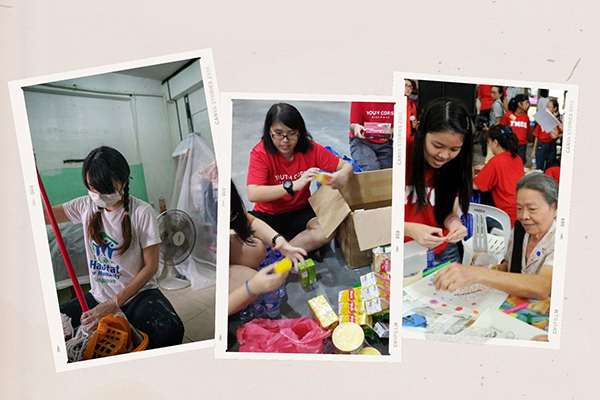 (PHOTO: Syaqira Salim) Volunteerism in Singapore
Before the pandemic, it was easy for anyone to volunteer a day or two in a year, distributing food to the needy or spending an afternoon with the elderly at a nursing home. Volunteering was a simple procedure and an easy to come process.
However, the safety restrictions put in place have inadvertently hindered the movement of charities, forcing them to suspend or reconsider volunteer engagement programmes.
Rameeza Shareen d/o Mohamed Jamaludeen, 19, a Year 3 student from the Diploma in Consumer Behavior and Research in Republic Polytechnic, currently interning at a nursing home, said she prefers face-to-face encounters because she finds it simpler to engage with the elderly there.
"Before the Circuit Breaker, volunteers would physically visit vulnerable elders, but now they would have to rely on phone calls; there will be occasions when seniors will call us just to have a talk, to express their loneliness to someone," she said.
"The pandemic has significantly affected the seniors' mental health; an obvious indication, they find it hard to adapt to using tablets and phones to communicate. they are used to having physical interactions with the visitors as compared to a virtual interaction session hence makes it difficult for them to understand the situation as the transition from physical to virtual interaction seems uncanny to them," Rameeza added.
The reality is that the volunteering movement is not about one-day initiatives that can be checked off a to-do list. It requires the continuous efforts of full-time social workers in partnership with dedicated volunteers of all ages and backgrounds who are committed to learning about volunteerism, its ways of working, and how best to give of themselves to meet the needs of those in need of assistance. And with the pandemic, it does not mean that the scope of volunteerism minimises, instead it grows bigger.
For instance, volunteerism is still going strong on virtual platforms, with activities like online Bingo games and Zumba classes being used to engage and befriend elderly. Some even create private meeting rooms to know more about the elderly's emotional state, to ensure that they are mentally and physically fine. It does not stop at virtual sessions, though; volunteers also send presents to the elderly home, such as board games, masks, and food. The initial state of loneliness that the elderly experience eventually changes as the volunteers make full use of online platforms to carry out interactive and engaging sessions for the elderly
Rameeza shared that in order to continue with daily activities at the nursing home, her team had to rely on accessible technology platforms to get over the restrictions.
"Our volunteers went to install the Zoom applications for the elders so that they could video call their loved ones and virtually visit their family members since they couldn't visit in person."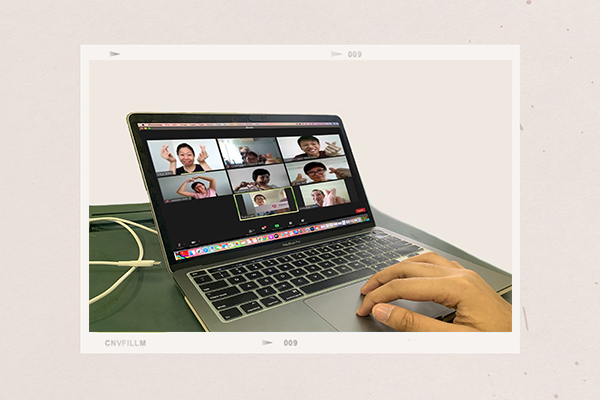 (PHOTO: Syaqira Salim) Zoom meeting with seniors
Volunteers have been pursuing novel ways of doing volunteering activities that adhere to social distancing standards in order to attract more volunteers.
Rameeza added : "Since the Circuit Breaker, we've held "chatting sessions" using online platforms to allow us, the volunteers, to keep connecting and communicating with the elderly at their homes. Even though the "chatting sessions" were capped at a particular duration, we can see that the elderly cherish and enjoy their time, conversing and interacting with the volunteers."
Despite the fact that COVID-19 has altered what kinds of volunteering would be possible in the months ahead, we should understand and believe that there are numerous methods to volunteer that we can innovate and expand further. These efforts require the brains and knacks of many individuals to come together and think about how best they can serve their respective communities in order to meet their different needs.
Polytechnic clubs and societies are also an avenue for students to get involved and volunteer! In Temasek Polytechnic, students can join the Community Service Club (CSC) where they volunteer to help those in need in Singapore. They have many initiatives like their toy donation drive in which they managed to raise 658 toys to give to underprivileged pre-school children in Singapore under the Metta Welfare Association. Want to learn more about how you can volunteer? You can hear about the volunteering experiences in CSC by Rini, a former Temasek Polytechnic Community Service Club president on the Stories & Co. 's podcast series, "Beyond Our Stories"!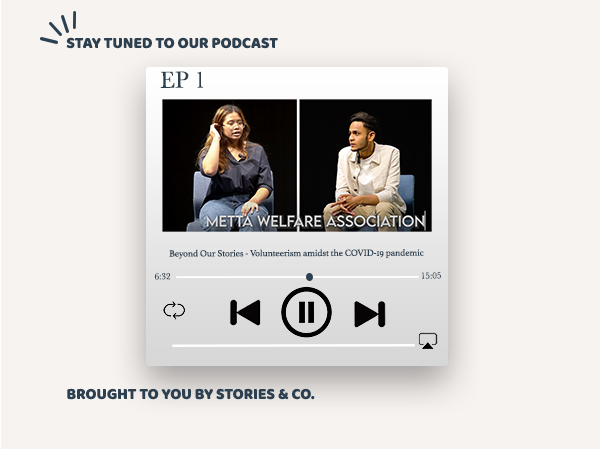 (PHOTO: Syaqira Salim) 'Beyond Our Stories' Podcast - Volunteerism