The Cutting Edge: Wattpad story to TV Series
by Atie Rusyda & Deevya Tay
Just how much would you put on the line for your dreams? Written by Singaporean Wattpad writer Amber Chen, The Cutting Edge follows young hair stylist Zoe on her journey to the top of the hairstylist world, but she soon realises that nothing is always what it seems.
Amassing a total of 314,000 reads on Wattpad and catching the attention of Mediacorp, 'The Cutting Edge' is the second live-action adaptation of a Wattpad story made in collaboration with Wattpad Studios as part of Mediacorp's "Lights. Camera. Singapore" initiative. Some of the cast members include Cheryl Chou, Alexander Yue as well as Derrick Hoh.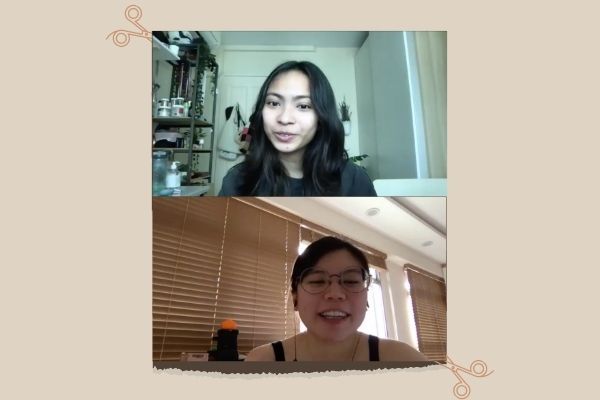 (Photo: Ahkash Chandra) Interview between Deevya Tay, Student Journalist and Amber Chen, Writer of "The Cutting Edge"
"When you're based in Singapore, there are very limited opportunities in terms of film and television writing," said Amber. "I think I'm quite fortunate to even have a television adaptation."
With a passion for screenwriting, Amber has always dreamt of seeing her work on-screen.
Her interest in writing can be traced back to scripting dramas in secondary school. Deciding to elevate her interest to the next level, Amber made the call to take time away from work after graduating to pursue a diploma in screenwriting. It was in 2015 when she started writing novels on Wattpad.
"I didn't expect any of my stories to be picked up and adapted for screen," Amber shared. "I just wanted to find a platform where I could share my stories with a wider audience and find people who might appreciate my writing."
2020 was a major year for the up-and-coming writer as she experienced two life-changing opportunities which significantly impacted her writing trajectory. Amber was invited to join the Wattpad Stars Program which is a community where writers can collaborate and support one another on their writing journey. They will also be able to access resources given to hone their writing skills along with many other perks. On top of that, she joined Pitch Wars, an international writing mentorship program which provides amateur writers the chance to learn alongside industry professionals.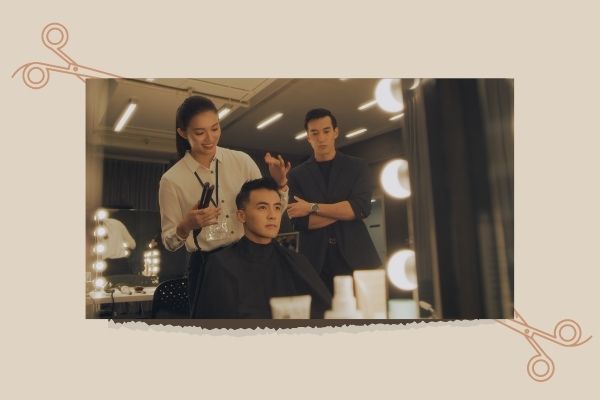 (Photo: Mediacorp/Ahkash Chandra) Still from "The Cutting Edge"
So how did The Cutting Edge come about? Amber has been riding the "Hallyu" wave since young, so she was always interested in the entertainment industry. She was also inspired by news reports she read highlighting the difficulties of young individuals in the industry, and she believes there is more than meets the eye behind all the glitz and glamour that defines celebrity life, which is why she decided to delve deeper.
Squeezing 44 chapters into an 8-part series proved to be no easy feat when the writer had to decide which parts to exclude. Details are bound to be lost, but that is expected with all book-to-screen adaptations. The story should remain true to the original plot as much as possible and decide which scenes to cut out. It also has to be done in a way that keeps your story coherent and that the essence of the original story still remains.
"It wasn't that bad as there was a team of very talented screenwriters who were working on converting The Cutting Edge from book to the script version, so I didn't do a lot of the heavy lifting," Amber shared. They discussed with the writer to find out more on what the book was about so that they can decide on which parts they should keep or edit out.
Avid fans of The Cutting Edge can expect to see some minor changes in the adaptation, but nothing that will adversely affect the storyline.
Writers are no strangers to rejection. One is bound to be criticised by industry professionals, or readers who do not agree with parts of the story. Many writers even experience a common phenomenon known as "impostor syndrome", where they start to doubt the quality of their work.
And yet, Amber encourages aspiring writers to pen down whatever ideas they may have.
"The beauty of writing fiction is the freedom it gives you," Amber says, "Anything is possible in the world you create."
With more restrictions bearing down on us as the months pass, writing provides a good escapist outlet. Wattpad provides a great platform for aspiring writers to publish their works to a wide audience who may find interest in their stories. With such a platform available that may allow individuals to be noticed by major corporations, it provides writers an opportunity to build and develop their storytelling capabilities and achieve their dreams.
To aspiring writers, Amber has this piece of advice to share: "Find your writing community, these are the people who will grow along with you and help you hone your craft."
(Photo: Mediacorp/Ahkash Chandra) Image of Amber Chen pointing towards the "The Cutting Edge" title in an office
The Cutting Edge premiered on 31 August 2021. Catch it on meWATCH, as well as Channel 5 every Tuesday at 9.30pm.