By Muhd Zahin Ilmi & Valerie Koh Xin Yi
In Temasek Polytechnic (TP), the wide variety of co-curricular activities (CCAs) is one of the reasons for the youthful and vibrant energy around the campus. Ranging from sports to interest groups, there are more than 80 CCAs for you to choose from.
Although a CCA is not compulsory in the polytechnic, it is still advisable to participate in one. A CCA allows you to make new friends, build your character and also cultivate life skills and attributes like leadership and teamwork which will be helpful in your lives.
Having a CCA also helps you earn SEAL points. Short for 'Service, Enrichment, Achievement and Leadership, SEAL points are earned as you progress through your Polytechnic life and continue to be involved in your CCA. Calculated at the end of each academic year and tallied up in your final year, SEAL points can be added to your University application to display your holistic capabilities, proving that you can excel in areas other than academics. Hence, SEAL points can become a very useful tool when applying for local universities like the National University of Singapore (NUS) or Singapore Management University (SMU), giving you an edge over competition.
Now that you know some of the basic information about CCAs, let's see what some of our very own students have to say about their own CCAs.
Jessiah Marielle, a second-year student, joined the TP ambassadors interest group when she was in her first year. TP ambassadors interest group is basically a CCA that gathers students who are willing to be the faces of the school and also work with one another to create content for Temasek Polytechnic.
"It allows me to experience how being a social media influencer feels like. I'm from the Diploma of Communications and Media Management so naturally, my interest has always been in the media. Plus, I've created content for different social media platforms like Youtube and Instagram since I was young so I thought joining the TP ambassadors would be a good decision," said Jessiah.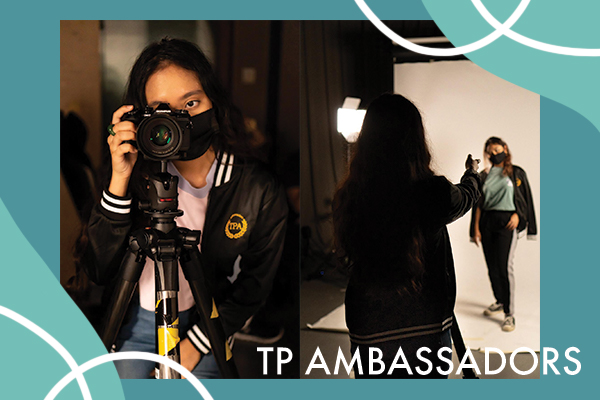 (PHOTO: Chloe Le) Behind the scenes of TP Ambassadors
Although it was hard for Jessiah to juggle her time between school-work and CCA at first, she did not regret joining TP ambassadors at all. It had given her more exposure to the things she took interest in and she felt that it was a necessary experience for her to grow as a person.
In addition to that, she had made many friends through her CCA, making her school life more colourful as a whole.
Jessiah recommends those without a CCA to take up one as she believes that it allows for more opportunities and experiences for growth.
When asked to give a piece of advice to students who are keen to join a CCA, she said: "Know exactly what you want to gain from a CCA. For example, if you want a better job prospect or more confidence when speaking in front of others, go search for the CCAs that can offer you those things. Also, make sure to not join more than what you can handle if not you may easily burn out with all that added to your workload."
Another second-year student, Muhd Hakim bin Mohd Raziff from the Temasek Polytechnic Ultimate Frisbee (TPU) team, thought that joining a CCA was one of the best decisions he made since joining Temasek Polytechnic. As ultimate frisbee seemed like an interesting sport to him, he decided to just go with it back in his first year despite his lack of experience.
Now after undergoing a full academic year, not only has he learnt more about the sport, but Hakim also feels as though he had gained more than he bargained for from being in TPU.
"I made so many friends from so many different courses, and attending training always helps me to unwind from the stress of school. On top of that, I am also getting ample exercise from all the drills and physical training, so that's a bonus too!"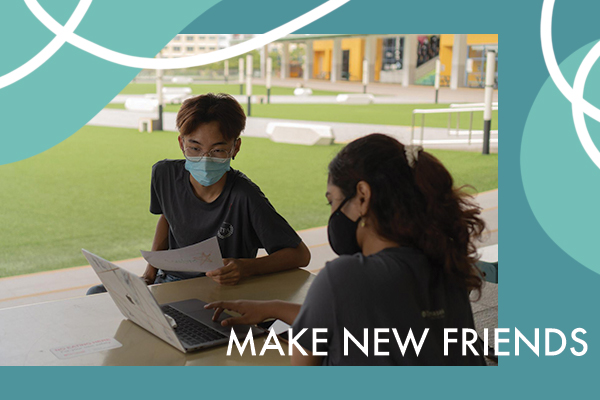 (PHOTO: Chloe Le) Students working together during CCA
After experiencing a full year of CCA firsthand, Hakim strongly believes that being in a CCA has greatly enriched his experience as a student in Temasek Polytechnic. In fact, his initial worries of CCA being a 'burden' to his studies have been completely wiped.
"The value of teamwork which I learnt from being in a team sport CCA like TPU has actually helped me academically as it has taught me how to be a better team player in group assignments. On top of that, as I got to socialise a lot more, I also learned to be more open to others around me, which made communicating much easier."
When asked if he had any advice for the students who were looking to join a CCA, he said: "Enrol in a CCA which you would enjoy and keep an open mind about it. As long as you keep your priorities in check and enjoy yourself, being in a CCA will definitely be one of the best parts of your poly life."