Eats[It's] TP: The Essential Food Guide in Temasek Polytechnic
If you are looking for good and affordable meals, you are in for a treat. Temasek Polytechnic (TP) canteens around the campus offer a variety of cuisines that caters to our students. In this food guide, we will be suggesting some sweet deals that you can grab in TP for under $5.

For Noodles-Lovers
First, on the list, we have the Ban Mian Stall in Business School's 'BizPark'. Even before BizPark underwent renovation works, the ban mian from this stall has been sought-after amongst staff and students since its opening in 2016.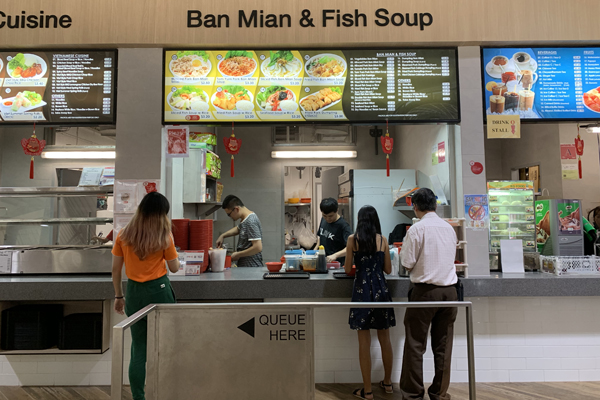 The Ban Mian stall located at Business Canteen 'BizPark' on July 2, 2019 (Tue). (PHOTO: Elizabeth Victoria)
The most popular item on the menu is the Minced Meat Ban Mian. For just $2.50, you can enjoy a relatively large bowl of deliciously hot ban mian, topped with minced meat, baby spinach, and a whole egg.
BizPark's Ban Mian is definitely worth a try for those seeking a bowl of hot soupy noodles on a cold rainy day.
Wild Wild Western
It is not uncommon to see long queues forming at the western food stall at Designer Pad, located at the School of Design. 
From fried Wild Westernd to grilled chicken, this stall offers TP students a variety of choices to choose from. 
However, if you do not know where to start, we highly recommend the popular Chicken Chop with Nacho Cheese and Mushroom Cream Sauce. A slice of deep fried chicken topped with cheesy nacho sauce, baked beans, and coleslaw salad, you will definitely be enticed to come back for more!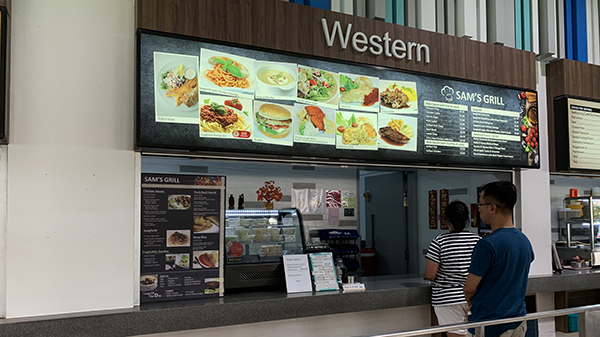 Chicken Chop with Nacho Cheese and Mushroom Cream Sauce from School of Design's 'Designer Pad' on 2nd July 2019 (Tue). (PHOTO: Elizabeth Victoria)
"It's really, really good, cause the cheese and chicken mixes really well, and they give the right amount of sauce, so it's not overpowering," said Britney Ong, a year two student from the Diploma in Pharmaceutical Science. 
If you are craving for fried chicken, you will surely enjoy the next recommended option. 
Taiwanese Delight
For something a little international, go check out the Taiwanese cuisine stall at the School of Engineering's Breadboard canteen.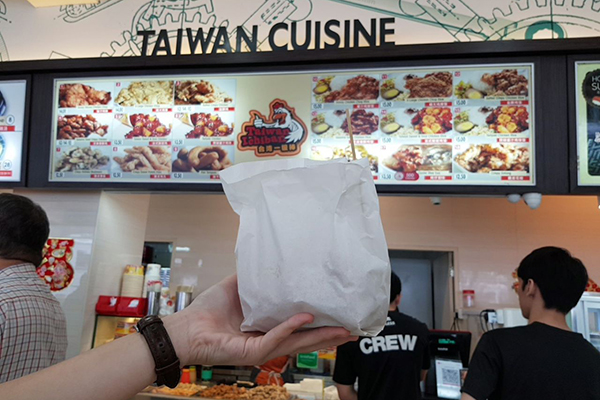 Taiwan Cuisine Store in Breadboard with X-Large Chicken Chop. (PHOTO: Alvira Fong)
We highly recommend the Taiwan Fried Chicken. The price is on the cheaper side of the spectrum and of better quality as compared to the ones you can find outside of school, making it highly demanded by students in TP.
The chicken comes in bento sets or it can also be ordered as à la carte. Bentos include soup and salad, in addition to rice and chicken. While for à la carte, it is chopped up into bite sizes, sprinkled with chilli powder and pepper and transferred into a paper bag, just like how Shilin serve theirs!
We Heart Prata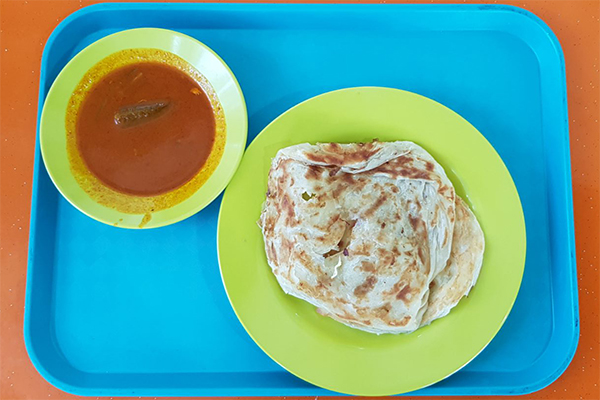 Plain Prata with Curry from Indian Store in Breadboard. (PHOTO: Alvira Fong)
If you're looking for a sinfully delicious food that many Singaporeans can't get enough of, just head down to Breadboard for a slice of plain prata at TP's only prata stall..
At $0.90 per piece, the price may not be of much difference as compared to the stores out of school, but the quality and quantity are definitely comparable.
Think about it, quality prata in school for a price that is cheaper than some stores outside? It's a fair enough deal! Not to forget, there are prata flavours to choose from, such as holick prata.
Hot and Spicy
For those who like a little - or a lot - of kick in their food, they should head over to BreadBoard to check out the mala stall.
Each dish is uniquely created by you, as you get to select your own ingredients and level of spiciness. Starting from $0.60 per 50g, each ingredient is freshly and readily prepared daily.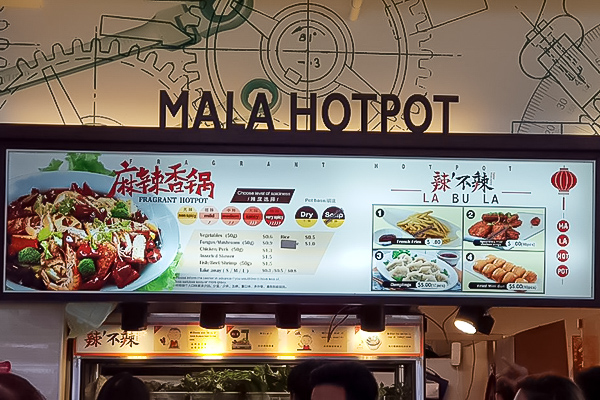 Mala Hotpot Store in Breadboard. (PHOTO: Alvira Fong)
These 5 best eats are our recommended must eat in TP. Be sure to head down to BizPark (School of Business), DesignerPad (School of Design) and Breadboard (School of Engineering) to try these amazing dishes for yourself.
Eats[It's] TP, where food is our number one priority.
By Elizabeth Victoria and Alvira Fong