By Russell Lee
The annual freshmen orientation made its return on the week of April 5 after its absence last year due to Covid-19 restrictions, welcoming the next batch of freshmen across all six schools in Temasek Polytechnic (TP).
Unlike the usual full-scale orientations held in the past, this year's programme schedule was different across the schools. While the School of Business had its orientation split into four sessions across two days, the School of Humanities and Social Sciences had its orientation held in school for the first day, and virtually for the second.
Facilitated by synergy leaders from Temasek Polytechnic's Student Union and the academic school club, the freshmen were engaged in a wide array of activities to help them integrate into their new school environment.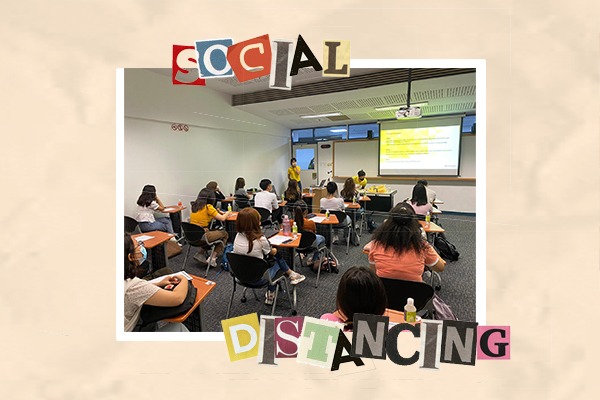 (PHOTO: Chua Summer) Classroom social distancing measures
Although the orientation had to adhere to strict social distancing measures, the synergy leaders were still able to conduct ice breaker games such as Simon Says and Kahoot! in a safe and responsible manner.These activities gave the freshmen the golden opportunity to familiarise themselves with their peers and foster memorable bonds with their new classmates.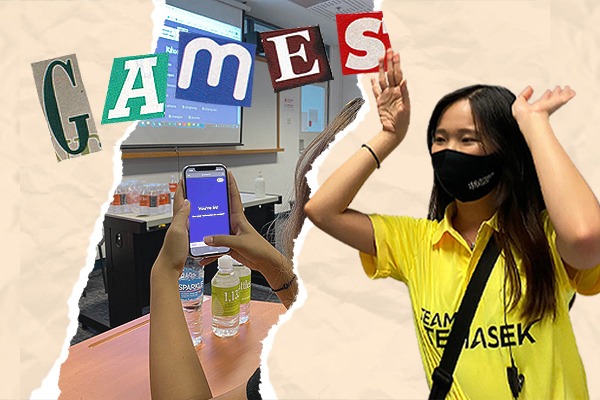 (PHOTO: Amos Chang) Activities held throughout the session
Freshmen were also introduced to their care persons and subsequently briefed about the expectations set on them for the upcoming academic year. On top of that, they were given a guided tour by synergy leaders around the campus to get accustomed to the vast number of facilities that the school has to offer. It was an eye-opening experience as the majority of the freshmen had not visited Temasek Polytechnic before. Many of them were taken aback by the sheer size of the campus and the number of facilities it boasts.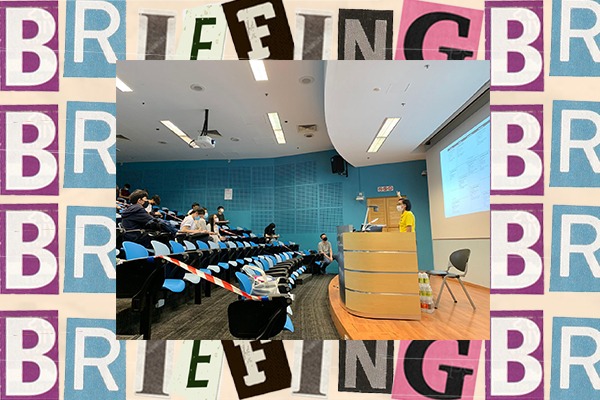 (PHOTO: Chua Summer) Freshmen briefing by their care person
Freshman Clement Ang from the Common Business Programme said that the orientation helped him to adjust to Temasek Polytechnic's school culture.
"Not only did I feel welcomed by the synergy leaders who did a good job leading us in the activities, I was also able to interact with my new-found classmates in an engaging and fun manner," he said. He added that although the orientation was conducted with time and intermingling restrictions, he still thoroughly enjoyed the orientation.
In spite of the Covid-19 restrictions, the synergy leaders were able to adapt well to the pandemic and exhibited excellent leadership skills leading the freshmen through the various activities and games. Overall, the annual Freshmen Orientation Programme was a resounding success for both freshmen and synergy leaders who were able to forge unforgettable memories.