How to protect your Online Identity & prevent Identity Theft
By The Credit Bureau Singapore
How to Protect Your Online Identity
As the country gradually transitions to a Smart Nation, Singaporeans are becoming increasingly digitally savvy and reliant on the convenience of technology. Many of us prefer to complete a wide range of everyday tasks on a smart device - be it paying for utility bills or making online purchases for daily essentials. While the majority of these payment processes are now seamless and safer than in the past, the risk of identity fraud still remains, hence extra effort should be made to protect your identity on the internet.
Identity theft is a serious crime and occurs when someone wrongfully obtains and uses another individual's personal data fraudulently. In many cases, the victim's losses may include not only out-of-pocket financial losses (such as credit card charges run up in the victim's account), but additional financial costs associated with correcting erroneous information or actions for which the criminal is responsible.
Distressing forms of identity theft tend to result when someone swipes not just your card, but also your entire financial persona. With enough personal verification information about an individual, a criminal can take over that individual's identity to conduct a wide range of crimes such as false applications for loans and credit cards, fraudulent withdrawals from bank accounts or obtaining other goods or privileges which the criminals might be denied if they were to use their real name.
According to Singapore's Annual Crime Brief 2020, "The total number of reported scam cases increased by 65.1% to 15,756 cases in 2020, from 9,545 cases in 2019." Singapore Police Force (SPF) mentioned that the increase was primarily due to the rise in scam cases, with online scams seeing a significant increase as Singaporeans stayed home and carried out more online transactions during the COVID-19 pandemic.


The report also stated that among the top ten scam types, e-commerce scams, social media impersonation scams, loan scams and banking related phishing scams are of particular concern. They constituted 68.1% of the top ten scam types reported in 2020.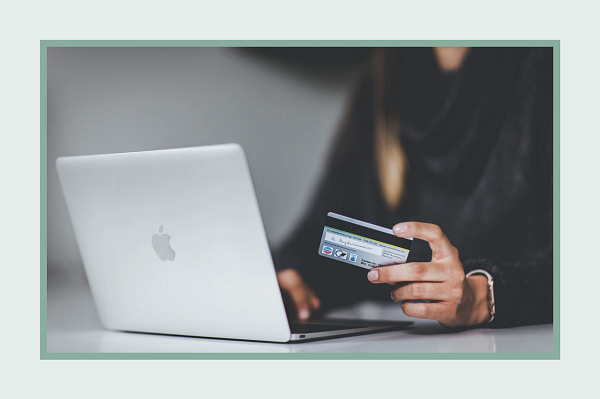 (Photo by Pickawood on Unsplash)
Prevention Tips to Safeguard against Identity Theft
Using Secured Devices
One of the most important ways to protect yourself from identity fraud is to exclusively use trusted and protected devices when going on websites or applications that handle your personal information or online transactions. Such websites include: social media, online marketplaces, government agency websites etc. To keep your devices secured, do not open suspicious websites, emails or downloads. It is also advisable to run scheduled virus protection scans regularly. By using trusted and protected devices, you can be sure that your device will not be compromised or vulnerable to security phishing.
Complex Passphrases
In addition to using trusted and protected devices, security measures can be strengthened by using secured log-in details. Passphrases, instead of passwords, should be long, complex and unique. By using a combination of lower-case letters, upper-case letters, special characters and numbers, you can generate a complex and secured passphrase. Avoid using the same passphrases on multiple websites or applications because doing so will increase your vulnerability.
Two-Factor Authentication
You should also enable the Two-Factor Authentication (2FA) whenever possible. 2FA is a layer of security in addition to your username and passphrase. Common 2FA methods today include an SMS verification code or a biometric verification. It is an excellent way of preventing hackers from accessing your personal data. By using secured log-in, you can greatly reduce your risk of identity fraud.


Avoid Sharing Information Carelessly
With the countless volume of advertisements, promotional giveaways and online campaigns today, it can be easy to give your personal particulars to others unknowingly. Be extra cautious when signing up with foreign platforms. You should take note of their data protection policies and be discerning with the data you divulge. Such caution should also be practiced outside of the digital world as your personal information is used as a layer of verification for banks and financial institutions. It is best to not share carelessly especially on social media.
Stay Alert for Signs of Credit Card Scam with these Prevention Measures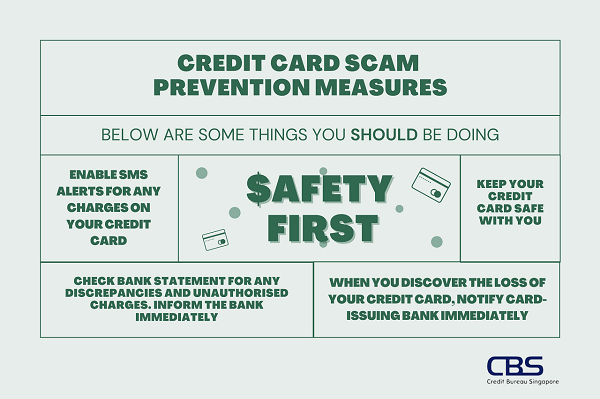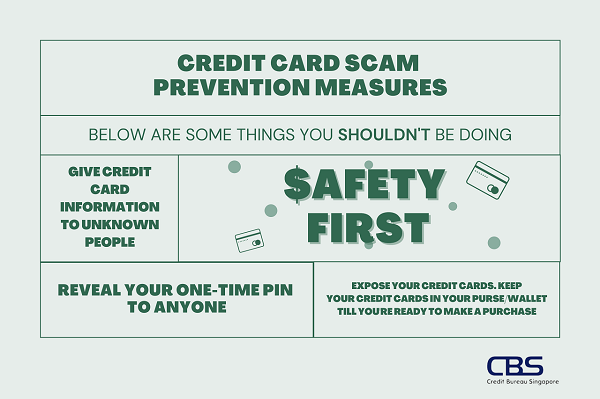 My Credit Monitoring
Despite our best efforts to protect our identity in the online space, data breaches will still be inevitable. If someone does apply for a loan under your identity, you will want to be notified immediately. With Credit Bureau Singapore's My Credit Monitor (MCM), you will have a third-eye to monitor your credit report, look out for predetermined activities and be notified through SMS or email, thus providing the earliest possible indication if your identity is being stolen.
MCM is an important step in fighting against identity theft by detecting any suspicious activities or changes that can affect your credit reputation. Sign up now to enjoy a 3-month subscription plus 2 free credit reports for just S$10! Limited time period only.

This article was contributed by Credit Bureau Singapore.