Announcement

The counter services at Student Services will be available to public (including Alumni) by appointments only. For your safety and well-being, no walk-ins are allowed. You may book your appointment here or by scanning the QR code below, at least two working days in advance. We seek your understanding as we unite as a nation to combat the Covid-19 virus.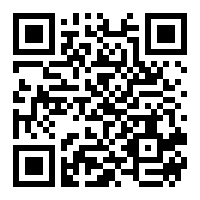 Overview
The Student Services caters specifically to the needs of our students and alumni. It offers a wide range of services relating to student academic matters and enquiries. Self-service notebooks are available for students to login to access to TP's various online services, such as retrieval of class timetable and examination results, registration for graduation ceremonies and booking of sports and library facilities.
The following forms are available for download.
Other Services
Certification of TP Academic Results and Diploma Certificate
Collection of Diploma by Current Graduates - Dates for Collection will be Stipulated in the Graduand Package
Request for Full-time Student Status Confirmation Letter
Submission of Enrolment Documents and Application Forms
Replacement of Matriculation Card: Please submit form via TP Oei > Resources > Student Support (Replacement of Matric Card)
Contact Details
Mon to Fri: 8.30 am to 5.30 pm (closed for lunch break: 12pm - 1pm)
Closed on Sat, Sun & Public Holidays

Student Services
Temasek Polytechnic
Administration Block 9, Level 2, Lift Lobby C,
21 Tampines Ave 1
Singapore 529757