Low GI Frozen Pizzas and Meals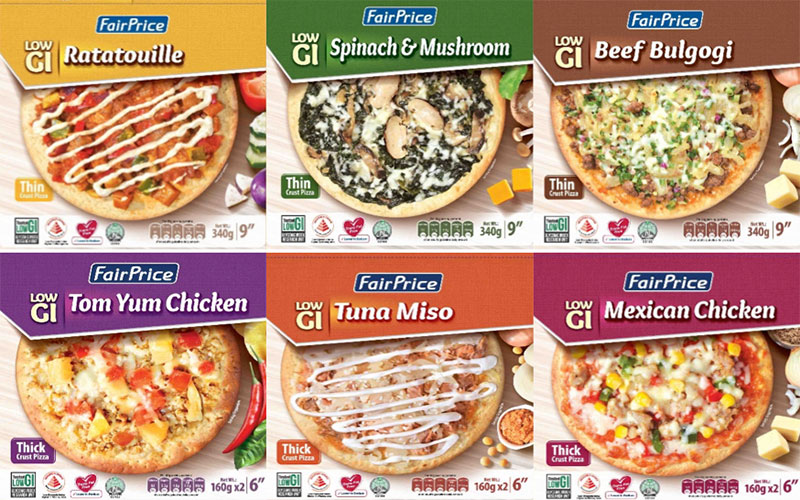 In Singapore, diabetes is a serious health concern, with over 400,000 Singaporeans living with the disease. One in three Singaporeans has a lifetime risk of getting diabetes, and the number of those with diabetes is projected to reach one million by 2050.

To support our nation's war on diabetes, Temasek Polytechnic's Centre for Applied Nutrition Services (CANS) collaborated with NTUC Foodfare in the development of some low Glycaemic Index (GI) frozen pizzas and meals that are also Healthier Choice Symbol (HCS) compliant. This collaboration brought together the expertise of CANS' food, nutrition and culinary sciences, and Foodfare's manufacturing and foodservice capabilities to promote healthier food supply for the masses.

Under this agreement, TP developed seven low GI set meals that were made available to Foodfare's food courts and institutional catering; as well as six varieties of low GI pizzas that were retailed in all NTUC FairPrice supermarkets.
The partnership is also to raise the public's awareness on the need to improve our diet and to make a switch to include more whole-grains . TP's culinary team has also set a new perspective for the public, who usually perceives healthier food as being less tasty.