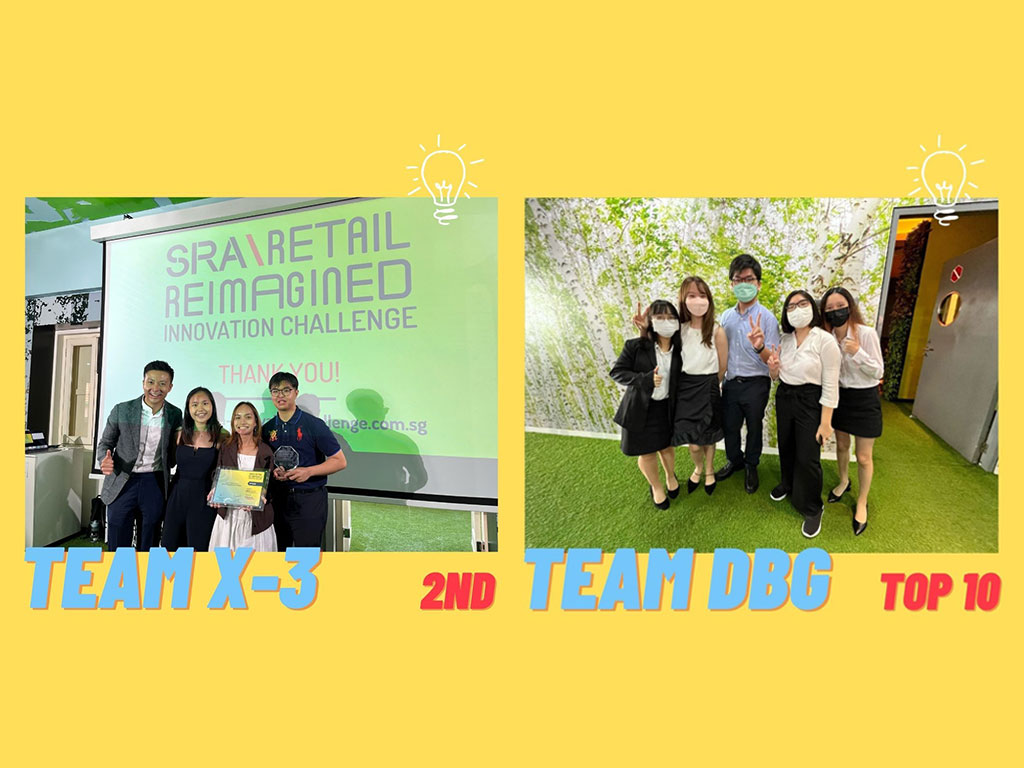 Congratulations to our winners at the Retail Reimagined Innovation Challenge 2022!
Congratulations to the two Diploma in Marketing student teams on their stellar performance at the Singapore Retailers Association Retail Reimagined Innovation Challenge 2022! Team X-3 took home the 2nd place with their mobile app that tackles manpower shortages, while Team DBG landed a position in the Top 10 with their sustainable delivery idea that reduces carbon footprint!

"Our team was able to create mobile app G with the support of Jason, founder of Scent by SIX. G taps on the unique characteristics of the gig economy, and provides users a personalised, valuable, and meaningful experience.

We were happy to have made it to the finals with our idea. It felt even more surreal and unbelievable to be placed 2nd among the other teams from other institutions! Our course has given us ample opportunities to innovate and create without limits, boosting our confidence in this competition," shared Team X-3.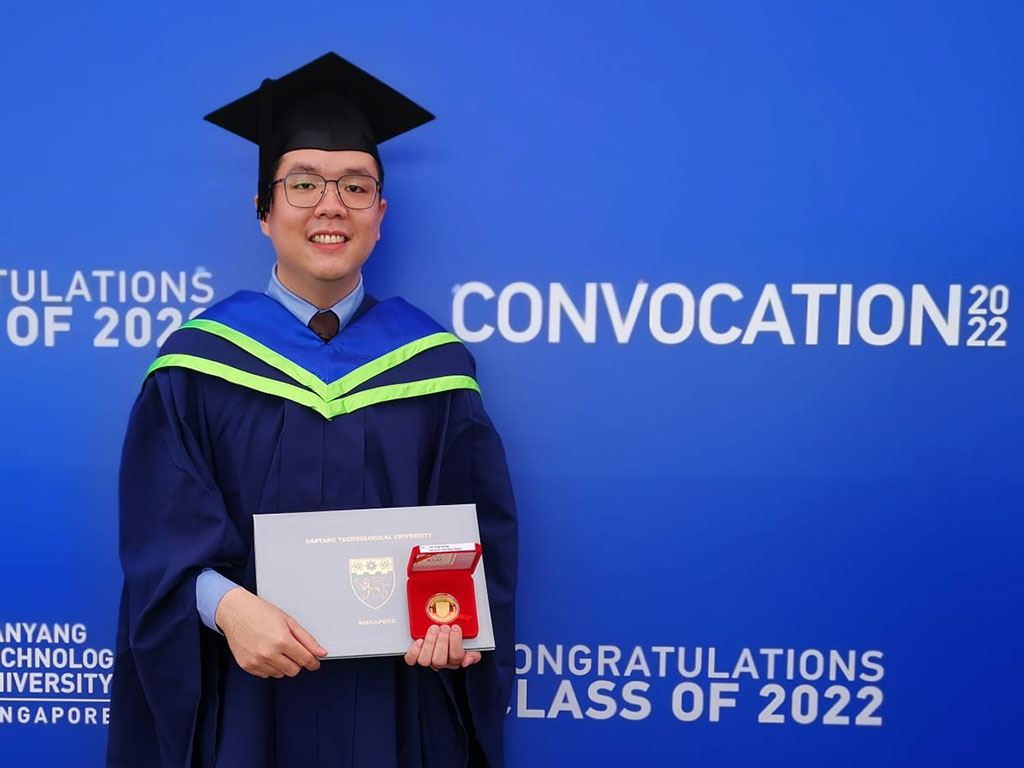 From the air to the seas!
TP Aviation Management graduate Lim Yong Guang makes waves as the newly minted Lee Kuan Yew Gold Medal winner at the recent NTU convocation. Yong Guang graduated from TP with a cGPA of 3.94 to join NTU's Bachelor of Science (Maritime Studies) programme. He continued to apply what he learned in TP.

"With air transportation being one of the major aspects in the logistics and transportation industry, TP AMS showed me how air transportation has played its role in connecting supply chains. I am able to better appreciate how the various modes of transportation (i.e. air, sea, and land) can interact with each other to create more resilient and sustainable supply chains, especially amidst the COVID-19 pandemic."

Congratulations Yong Guang from all of us at TP! Well done!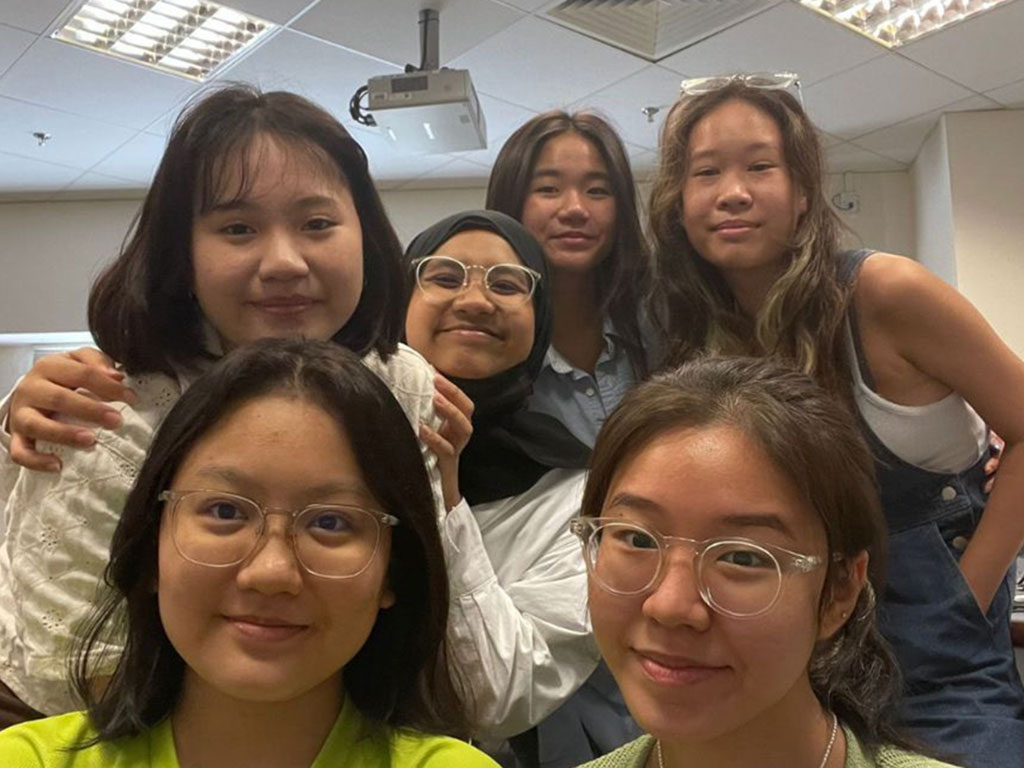 Learning the ropes of digital content management and production
Say hi to six of our Diploma in Communications & Media Management students!

These students had the opportunity to produce and host several audio podcasts for CNA Campus under the series 'Our Views', discussing topics such as growing up in an Asian household and post-polytechnic life. With the guidance of their lecturer Ms Felicia Nah, they were able to learn and hone their podcast skills such as structuring a talk show and writing a radio script through this industry project.

For Eunice, being part of this podcast for a local media company was a dream come true, and gave her a glimpse into how a professional podcast is made.

"Taking part in CNA Campus was definitely an insightful learning experience. I took the chance to familiarise myself with the whole process, and learnt different skill sets useful to me as a CMM student. Thank you once again, CNA!" shared another student Iffah.

These podcasts were broadcasted on CNA938, and are available on Mediacorp's meListen webpage. Catch them today!

Where to after getting a Poly Diploma? Podcast: click to listen
Growing up in an Asian Household & Preparing to Join the Workforce Podcast: click to listen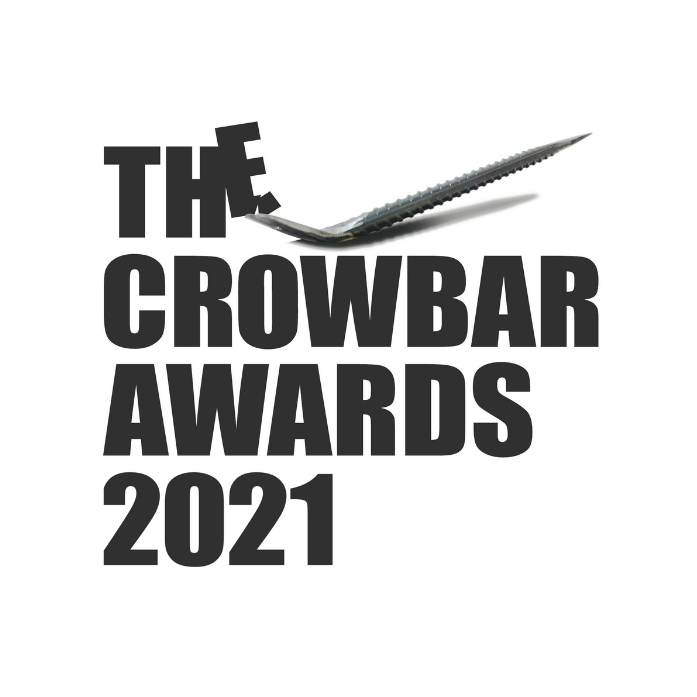 Crowbar Awards 2021
For the fifth consecutive year, TP School of Design won the coveted Institution of the Year title at the national Crowbar Awards. Our students walked away with the largest medal haul of 3 Best of Category, 22 Golds, 24 Silvers and 36 Bronzes, as well as 29 Finalist positions.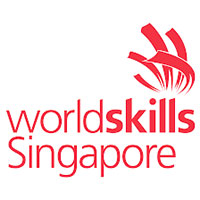 WorldSkills 2021
Team Temasek claimed a tally of four gold, four silver and four bronze medals, as well as eight Medallions for Excellence at WorldSkills Singapore 2021.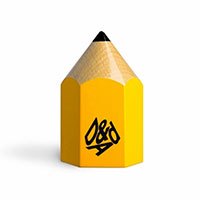 British D&AD Awards 2020
TP's School of Design students have done TP proud, taking home the coveted Yellow Pencil at the British D&AD Awards 2020 for the second year in a row.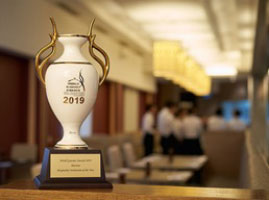 World Gourmet Summit Awards 2019
TP, 5-time winner of the Hospitality Institution of the Year, picked up its 5th win in this category at 2019's World Gourmet Summit Awards.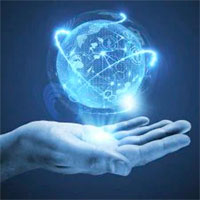 Future Pillar Award
A team of lecturers from Temasek Polytechnic School of Engineering received the Future Pillar Award at the annual skills-based competition, Autodesk ASEAN Innovation Awards 2021, in September 2021. The award recognizes academia involved in using innovative technology to nurture students in digital construction, to build the future pillars.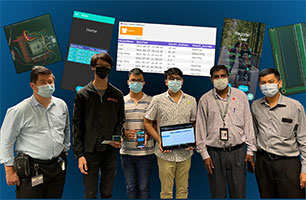 Lee Hsien Loong Interactive Digital Media Smart Nation Award
The 'Smart Diabetic Breathalyser', the major project of Yr 3 Computer Engineering students, Tejpal Aniket, Kee Yen Cheng and Yong Huey, clinched the Lee Hsien Loong Interactive Digital Media Smart Nation Award in August 2021! Kudos to their supervisors, Kok Boon Kiong, Shankarappa Kumbar and Aung San Win, too!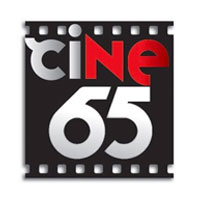 cine65 Film Competition 2021
TP has bagged the Inter-School Challenge Trophy at ciNE65 Movie Makers Awards 2021, with our Digital Film & Television students also clinching the Overall Best Film, Best Cinematography, Best Editing and Favourite Film awards.
The last biennial short film competition was held in 2019, where TP won 5 awards.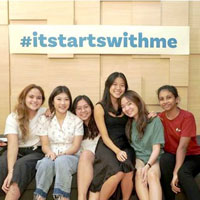 PUB Splash Lab competition
Public Campaign category
Students from Communications & Media Management won FIRST Prize in the PUB Splash Lab competition Public Campaign category, impressing the judges with their effective storytelling, creativity and visual appeal of their Singapore water sustainability campaign!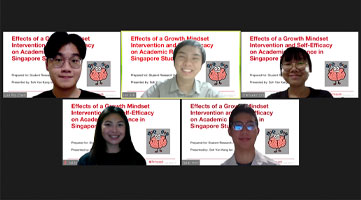 Singapore Psychological Society Student Research Awards (SRA) 2020
In October 2020, TP's Psychology students swept the top three awards in the Diploma category of the Singapore Psychological Society's Student Research Awards (SRA) 2020. This is the fifth consecutive year that our psychology students have clinched the top SRA awards.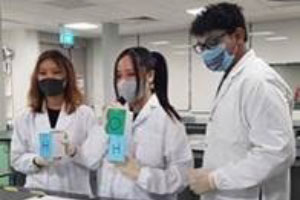 Science Buskers Festival 2020
Organised by A*STAR and SCS as a competition, the Science Buskers Festival 2020 serves as an excellent platform to spread key messages relating to the importance of inspiring an interest in science. We are proud that 3 Applied Science teams have clinched the TERTIARY/OPEN categories. Congrats to our top winner Electriplets for receiving The Best On-Camera Performance and Most Creative Video awards!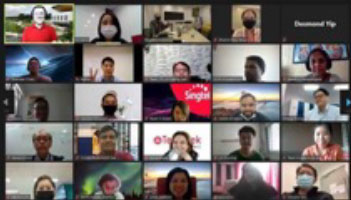 Singtel GD Hackathon 2020
IIT students worked with Singtel staff to co-create innovative prototype solutions for digitalisation in the Singtel GD Hackathon 2020. The hackathon created opportunities for our students to hone their skills and apply what they learnt to solve real industry problems. Harish Raaj Sivakumar and Mohamed Marzuk S/O Nijamudeen, from the Diploma in Information Technology, clinched the top prize of $1,000.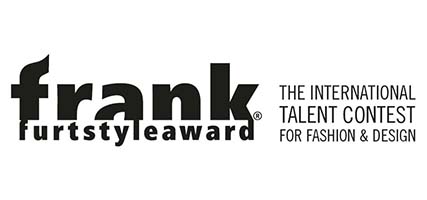 Frankfurt Style Awards 2020
TP's Apparel Design & Merchandising student edged out over 100 entries from more than 17 countries to take home the Silver medal at the Frankfurt Style Awards 2020. This international talent contest provide fashion design talents with the platform and opportunity to springboard into the fashion world.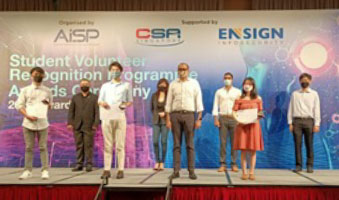 Student Volunteer Recognition Programme (SVRP) 2020
Fourteen students from the Diploma in Cybersecurity & Digital Forensics won Bronze Awards, nine won Silver Awards and two won Gold Awards at the SVRP 2020. The SVRP was developed by the Association of Information Security Professionals (AiSP) and the Cyber Security Agency of Singapore (CSA) to encourage volunteerism amongst students. Winners are given internship opportunities with AiSP's partners.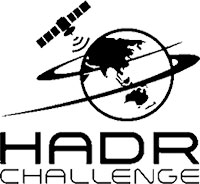 Airbus-SSTA Humanitarian Assistance and Disaster Relief Challenge 2020
A team comprising students from TP Schools of Engineering and Informatics & IT emerged Champions with their idea of using computer vision and neuro-linguistic programming in aiding disaster rescues efforts.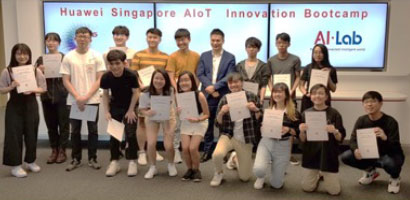 Huawei ICT 2019-2020 Innovation Competition
For the innovation challenge segment in the 2020 Huawei ICT Competition, students were expected to use IoT and AI software and hardware resources to design and develop innovative solutions. Students from the Diploma in Information Technology won the second prize with their project: Fall Detection System for the Elderly. They also emerged second out of 109 teams from 39 countries.
The Lee Hsien Loong Award for Outstanding All-Round Achievement
The Lee Hsien Loong Award for Outstanding All-Round Achievement is awarded to only one exceptional polytechnic fresh graduate each year. This prestigious honour supports and recognises outstanding post-secondary students who have done well academically and non-academically, particularly those who have made outstanding contributions to the community and demonstrated the spirit of Innovation and Enterprise.

SIX TP students have been awarded the Lee Hsien Loong Award for Outstanding All-Round Achievement since its inception in 2009.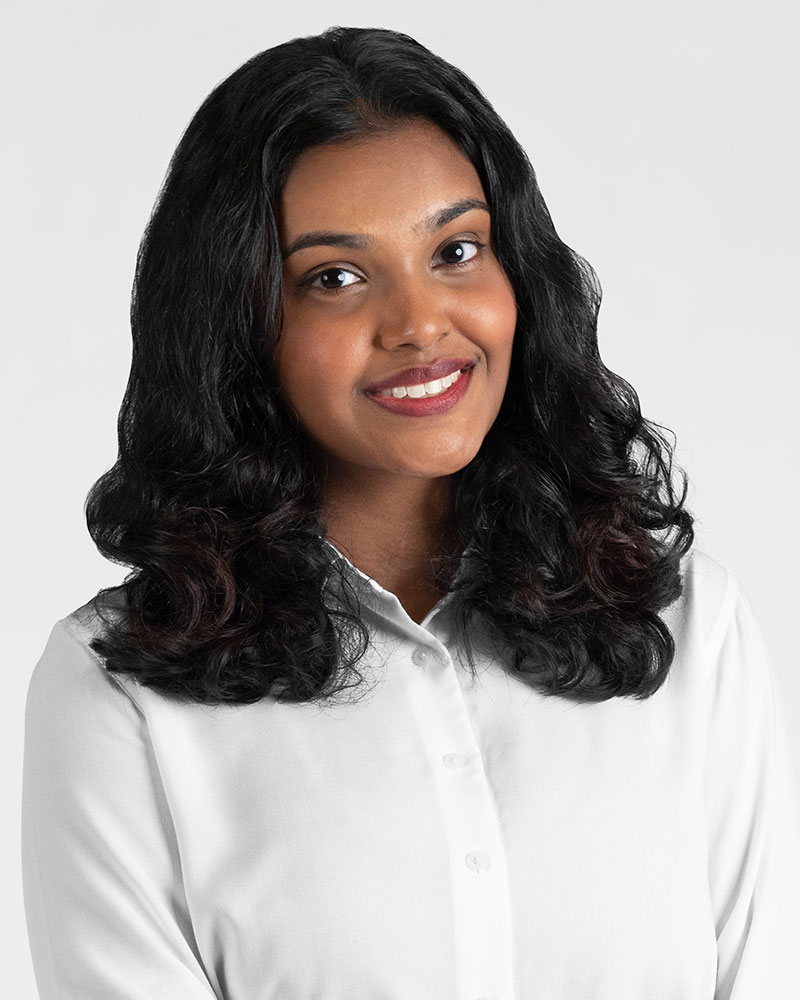 Viyshnatulasiy Manivannen
School of Applied Science
Diploma in Biotechnology
2021/2022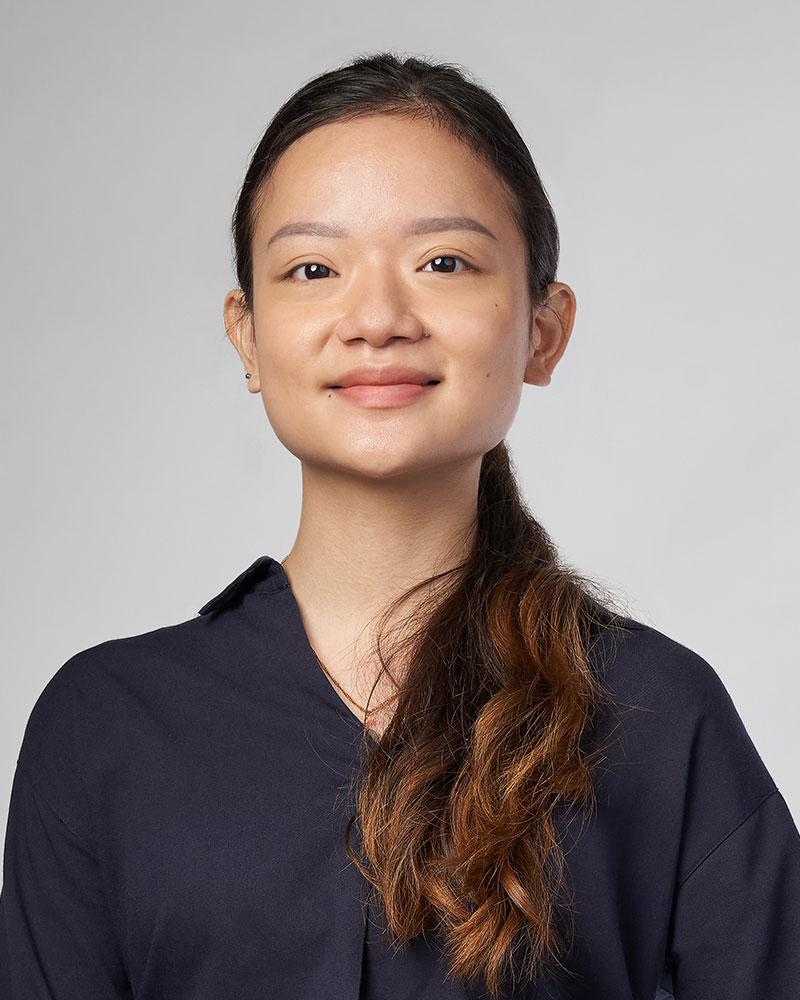 Phyllis Soo Hui Min
School of Business
Diploma in Business
2020/2021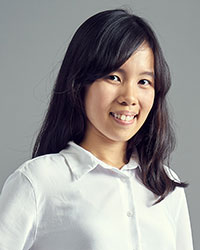 Charis Sim Wei Li
School of Business
Diploma in Law & Management
2018/2019