Our People
The Career Services Centre is staffed by a team of people from diverse industries and backgrounds. Our Education & Career Guidance (ECG) Counsellors are trained and certified in career coaching. Our officers bring to the table their prior experience in business development, administration and events management. Together with the Management of Career Services Centre, we are dedicated to help our students and alumni appreciate their unique attributes and explore the many possible pathways of careers and further education.
Education and Career Guidance

Watch our videos and discover the ECG services available to you as TP students and alumni! Our services include ECG counselling, helping you gain self-awareness, discovering futher education pathways, interview preparation and more!






Knowing Yourself
What are my:
 
Career interests? What job environments am I interested in?
Skills Confidence? How confident are you in various work task?
Work values? What is important to you in the World of Work ?

Digital skills check

Want to understand your profile better? Speak to an ECG Counsellor at for.edu.sg/bookmyecg.
Job Search 
Successful job searching involves more than one strategy. It includes a positive mindset, establishing a professional presense, effective networking to get your resume noted, interview skills and hunting in the right job engines. You may want to speak to an ECG Counsellor to refine your strategy.
Here are some job sites to get your started: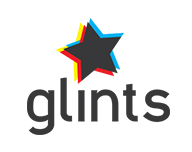 TP@Glints is a platform exclusively for you to discover additional internships, externships, part-time jobs & graduate jobs.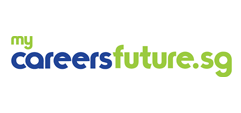 MyCareersFuture.sg is a portal that aims to provide Singapore Citizens and Permanent Residents with a fast and smart job search service to match them with relevant jobs, based on their skills and competencies. The portal was developed by Workforce Singapore, in partnership withGovernment Technology Agency.

The portal enables jobseekers to be more aware of the skills they possess, and connects them torelevant jobs based on their current skills and competencies. It also highlights jobs which areeligible for Government support through WSG's Adapt and Grow Initiative.

Jobseekers can also find career-related content on MyCareersFuture.sg through the Career Toolkit,including career insights and career guidance to help facilitate their career planning process.

You can find updated information on SG United Jobs, SG United Traineeships and Work Study Programmes opportunities here! 
https://www.mycareersfuture.sg/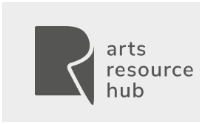 Arts Resource Hub (ARH) initiative is targeted at freelance arts practitioners in Singapore planning to develop their careers. The ARH website comprises a job portal, information on residencies, auditions and scholarships, as well as information and resources on financial planning, legal support, insurance coverage, and training programmes.



Find a meaningful career in the public service with opportunities across 16 ministries and more than 50 Statutory Boards.

https://www.careers.gov.sg/

e2i is a tripartite initiative of the National Trades Union Congress set up to support nation-wide manpower and skills upgrading initiatives.

Services include job-matching, career guidance and skills upgrading services, and partnering employers to address their manpower needs through recruitment fairs , training and job redesign solutions.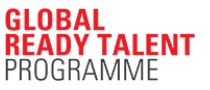 The Global Ready Talent Programme (GRT) aims to build a pipeline of global-ready talent for Singapore enterprises through exposing more Singaporeans to internships and overseas work opportunities and equip them with in-market knowledge to navigate challenges in overseas markets, honing their skills for internationalisation in the process. Check out the Management Associate Opportunties and Internship Opportunities


Learn about the Infocomm Media industry, its jobs and training opportunities and even scholarships in this site powered by IMDA!

http://www.imtalent.sg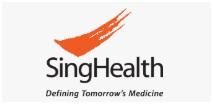 Check out rewarding careers in healthcare and play a part in shaping Singapore's healthcare for the future!


Explore the Diverse Range of Professions Available in the Social Service Sector Today. You will be able to check out Jobs available, internship opportunities as well as government initiatives for training in the sector!

Employment Resources
Keep up to date with the latest in employment trends and news.
SkillsFuture
Work-Study Programmes


The SkillsFuture Work-Study Programmes is designed with a combination of classroom training conducted by Institutes of Higher Learning (IHLs) /appointed private providers and structured on-the-job training with a company to facilitate a stronger linkage between the curriculum taught in school and the needs of the workplace and industry. It provides you with more opportunities, after your graduation, to pursue a work-study pathway from the Diploma to Post-Graduate and Degree levels offered by the (IHLs) and private providers appointed by SkillsFuture Singapore (SSG), as well as the industry.

For more information, visit the SkillsFuture Work-Study programme site here.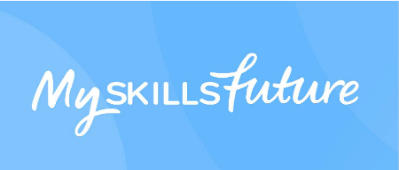 MySkillsFuture

MySkillsFuture is designed to help Singaporeans of all ages make informed choices about their learning and career development. Available as a portal and mobile app, MySkillsFuture offers a wide range of resources, from self-assessment tools, courses, articles to insights on different industries.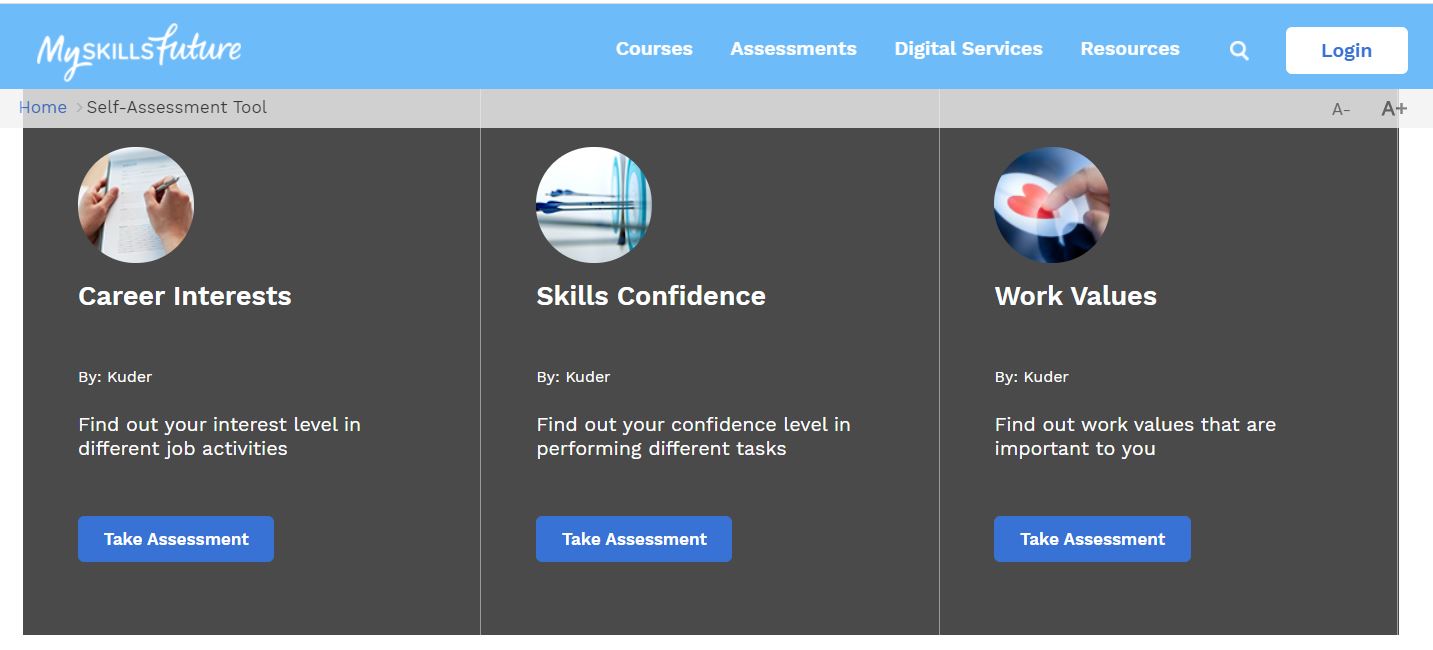 Self-Assessment Tools

Get to know yourself better with various assessment tools. Find out your personal attributes, such as your career interests and work values, or try out a mini quiz to test your digital skills.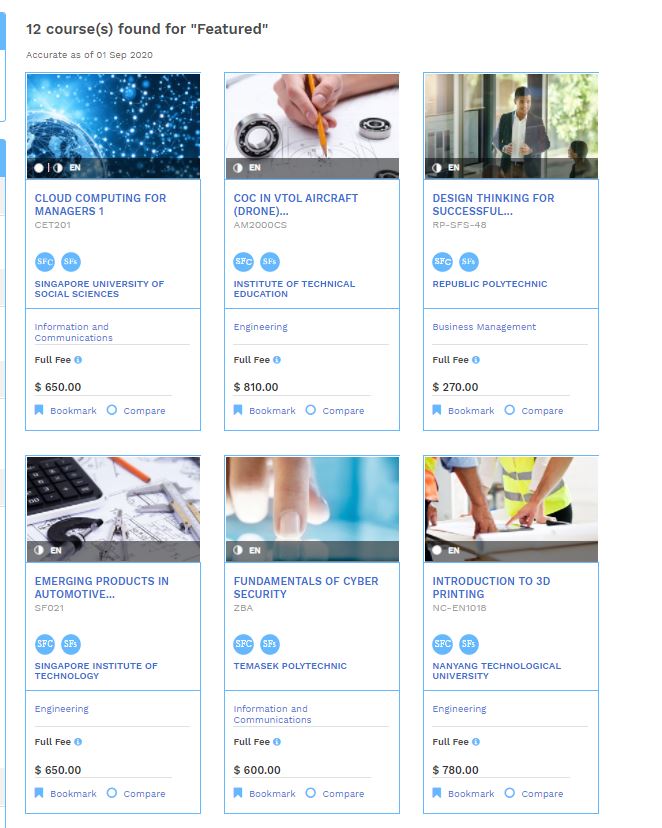 Courses
Browse over 25,000 courses eligible for SkillsFuture Credit! Learn about a wide range of topics, from digital media, urban solutions to data analytics.

Also available now are free online courses from Microsoft on topics such as Microsoft Office, Artificial Intelligence, Big Data and the Internet of Things.


Resources
Interested in Air Transport? Wondering about the Tourism industry's job prospects? This is where you can learn more about the outlook and key trends of 33 industries, information about 1,000 job roles, and access an extensive library of articles and e-books.


Skills Passport

When you graduate from your institution, your verified digital certificates will be available on Skills Passport.

Try out Skills Passport (sign in with Singpass) to enjoy its convenience!

• Store and manage your education and training certificates on a single platform
• Do away with certified true copies of your education and training certificates
• Share your Skills Passport, including your digital certificates, easily with potential employers

To access all these tools and resources, visit MySkillsFuture.sg or
download the MySkillsFuture mobile app

Scholarship Opportunities

Brightsparks


Brightsparks is a platform that features a listing of scholarships available. The site has an extensive list of employers from both the private and public sectors offering attractive prospects for young talents and diploma holders the opportunity to establish a rewarding career within their organisations.


Go to Brightsparks for more information.
 
Scholarship Guide

https://scholarshipguide.com.sg/

This features a comprehensive database of all scholarships available for undergraduate studies.
You can find updated information on the current job market, job opportunities in the different sectors and the scholarships opportunities in the sectors.

To pick up a physical copy of the guides, head to the Career Service Centre!

For further guidance on scholarships, do speak to an ECG Counsellor! Go to for.edu.sg/bookmyecg.
Further Education

Students who are interested to further their education with a local or oversea university may like to refer to the following links to learn more about their admission criteria or understand the requirements needed for enrolment.
For Industry Partners
Welcome to Student Support & Career Services (SSCS)

Your organisation can contribute towards the career development of Singapore's future workforce.

To begin this journey, we invite you to register your interest with us here.
By providing an enriching experience through a host of engaging and insightful activities, you will broaden and create a positive impact on students' perspective on the world of work.
Your organisation can contribute through the following areas:
Contact Us
Let's chat! At the Career Services centre, our focus is to help you to develop your self-concept, deepen your understanding and commitment towards the sectors that you are likely to enter after you graduate and eventually transit to work successfully.
Our Education & Career Guidance (ECG) counsellors will help you discover your work Values, career Interests, Personality and Skills that you have together with the exploration of education and career options that are available to you.
Make an appointment now for a one-to-one session or come with your friends as a group:
For existing students - click here or go to for.edu.sg/bookmyecg
For Alumni - click here or go to for.edu.sg/bookmyecgpublic
The Career Services Centre is centrally located along the Plaza of TP, just a stone's throw away from the Library.

8.30 am to 5.30 pm (Mon to Fri). Closed on Sat, Sun & Public Holidays

Career Services
Temasek Polytechnic
Administration Block 9, Lobby D, Level 2 (Plaza)
21 Tampines Ave 1
Singapore 529757