Course Preview for the Security Industry
held every 3rd Thursday of the month at 9.30am
Career Preview will be resumed after Circuit Breaker period. Dates will be updated soon.
Come & learn more about the security industry – a fast-growing industry with a structured wage and career progression.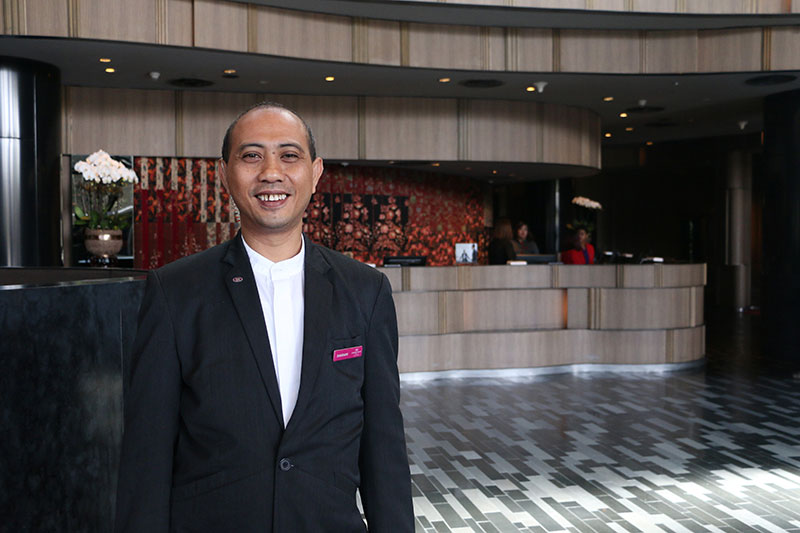 Photo provided courtesy by Crowne Plaza Changi Airport Hotel
Employment in the security sector has been growing at about 5 per cent annually over the past five years - almost double the growth rate of overall employment in Singapore.* With the heightened security threat from terrorism and increase in number of buildings and facilities in Singapore, the demand for security services is set to increase.
Despite this, the security sector still has the highest number of job vacancies among the rank-and-file workers.
Why should I join the Security Industry?
The security industry is a fast growing industry with increasing growing demand for security services.
The Progressive Wage Model for the Security Industry provides a structured wage and career progression and security officers can look forward to better pay and greater work-life balance by 2021.
$10M investment over 3 years to support technology and innovation in the security industry through the Security Industry Transformation Map (ITM).
Be part of the SGSecure national movement.
What is this Course Preview about?
Learn how SII can equip you with the necessary skills and knowledge to enter and progress in the industry.

Learn about the Job Opportunities in the security industry if you are a school-leaver, currently unemployed or planning a career switch.
Venue: Temasek Polytechnic
21 Tampines Ave 1
East Wing Blk 1A, Level 3, Unit 4
Singapore 529757
*Source: http://www.straitstimes.com/singapore/security-sector-to-tap-tech-in-face-of-manpower-crunch