Job Opportunities
Job seekers may refer to the list of job opportunities here and contact any of the staff from the Sectoral Human Capital Development if you are keen. Alternatively, you may also call SII hotline at 6225 5744 or email to sii@tp.edu.sg.
Career Tracks for the Security Officer
There are several possible career tracks when you start your career in the security industry. The below infographic shows the possible career tracks you may take with the suggested security WSQ courses to attain the skills to progress in your chosen career track.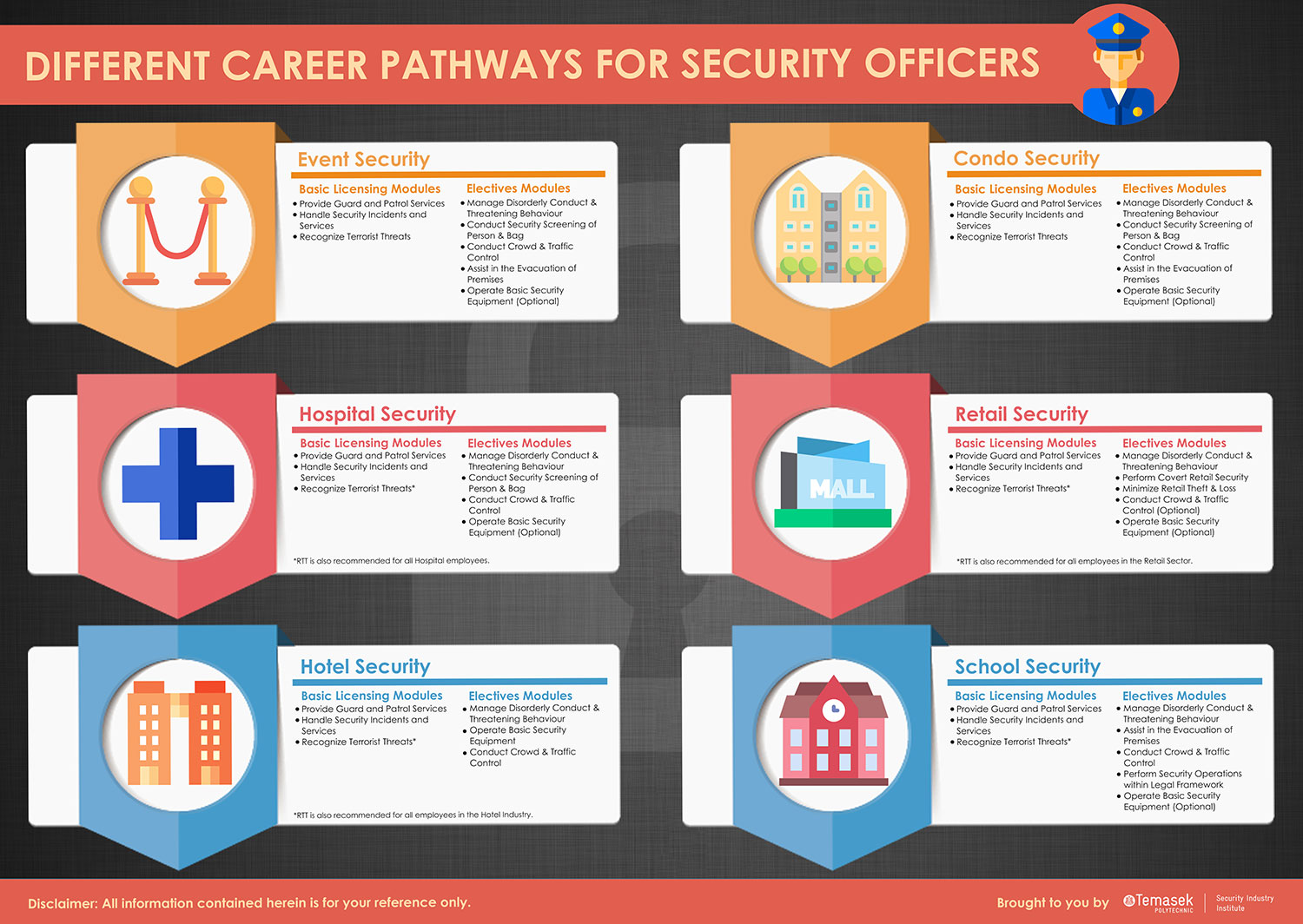 Reskilling for Jobs – Work Trial
Reskilling for Jobs – Work Trial is part of the Adapt and Grow initiative which helps Singaporean workers adapt to changing job demands and grow their careers.
Job seekers, particularly the rank-and-file can embark on a short-term on-the-job training (OJT) to gain skills and job experience in a real work environment.
Successful job seekers who completed the Work Trial can receive incentives of up to $5,100.
More information can be found on their webpage here.
--
Please note that all information contained herein is for your reference only and to the best of our knowledge, correct and accurate at the time of print. SII has no affiliation whatsoever with any of the above companies and this job placement/referral service is offered free-of-charge. SII reserves the right to alter information for this list as and when necessary without prior notice.