Supporting Local F&B During The Pandemic
By Vishalini D/O Subramaniam & Delgado Chloe Denise Diaz
While most food and beverage (F&B) outlets have mitigated the financial impact of the pandemic by turning to food delivery services, one group has been left feeling frustrated: elderly hawkers.
Many hawkers are of the pioneer generation and their business may also be their only source of income. Their lack of technical knowledge has led to many being hesitant to apply for delivery services. Technologically-savvy Singaporeans have since stepped up to create social media accounts to help these local businesses.
One such account is @wheretodapao on Instagram, which currently has 37,000 followers. @wheretodapao tells the stories of elderly hawkers through posts that provide the store's information and a short story shared by the owner. They post about a hawker centre once a day from different regions in Singapore. Recently, @wheretodapao had collaborated with @just.dabao, a small business whose main aim is to promote sustainable food and packaging to help hawkers sell the surplus to consumers. @just.dabao has a telegram account where they share interesting deals. They also go the extra mile to use WhatsApp to inform elderly hawkers of any incoming orders while handling the backend tech for the hawkers.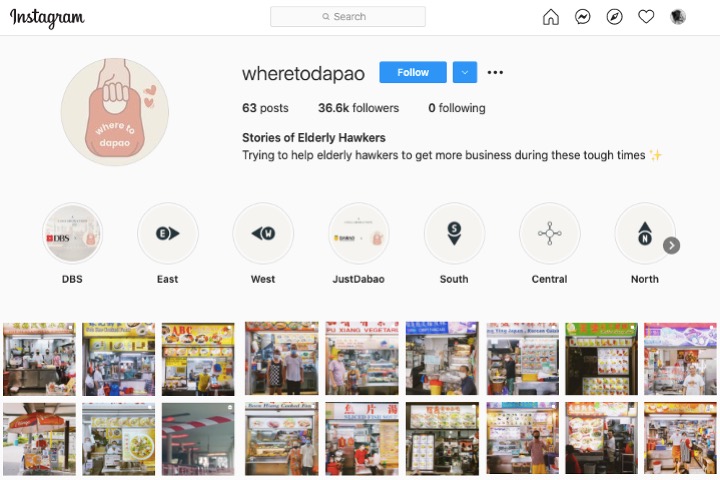 (PHOTO: Chloe Le) @wheretodapao's Instagram page
Recently, there has also been an increase in spreading awareness about supporting local businesses. Through social media, Singaporeans are now sharing local F&B businesses they know who are affected by the pandemic. Hashtags, such as #savefnbsg on Instagram, have been avidly used with over 85,000 posts.
One account that has used the hashtag is @support_local_sg, which was started in April 2020. It currently has over 400 followers. @support_local_sg started this initiative to help raise awareness for independent F&B businesses in Singapore affected by the pandemic. They use a form system, which is available in different languages, and Singaporeans can contribute by submitting local vendors they know. The admins behind the account then choose from the vendors that have been submitted to them and feature them on their Instagram page.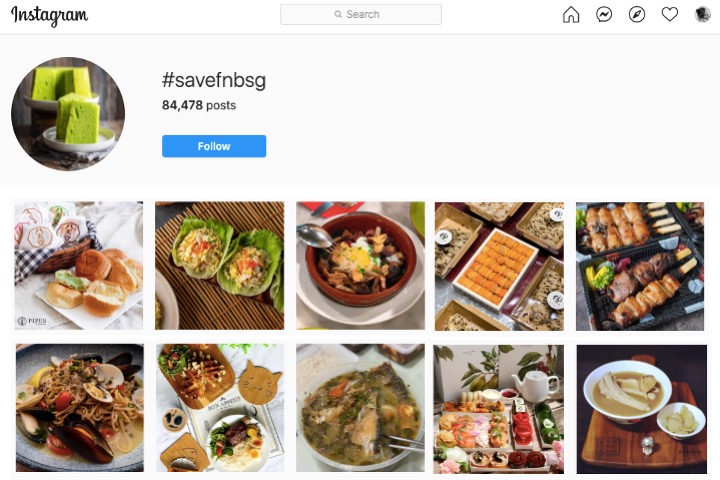 (PHOTO: Chloe Le) Posts from #savefnbsg on Instagram
One of the many businesses featured on @support_local_sg is Smoof, an acai store. They focus mainly on their online delivery platform as their store at Frasers Tower is only open from Monday to Thursday weekly. They sell acai pints with a wide range of superfood toppings, and they are served in reusable bags. They used to have occasional pop-up stores to help grow their business, but currently are not able to due to strict measures in place from the pandemic.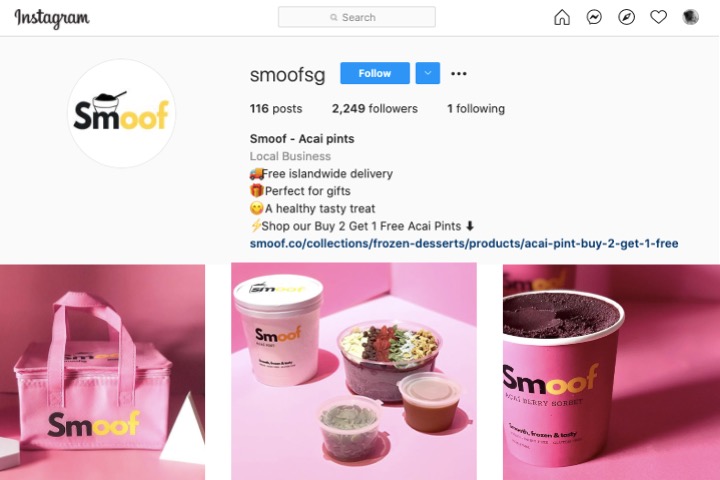 (PHOTO: Chloe Le) Smoof's Instagram page
Many feel that using social media to raise awareness on hawkers and local F&B businesses is helpful as it is widely used today. Delia Woo, a student from Ngee Ann Polytechnic, agrees that accounts like @support_local_sg and @wheretodapao are very useful.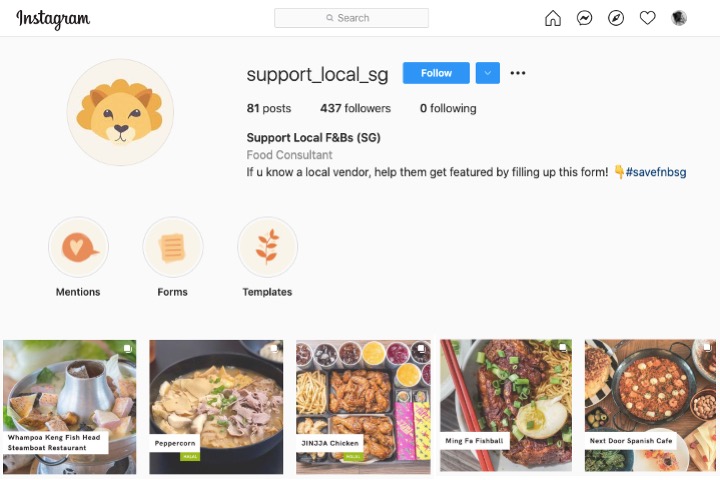 (PHOTO: Chloe Le) @support_local_sg's Instagram page
"Social media can capture the attention of many and preserve such businesses," said Woo. "Many of these owners are part of the older generation and may not be as well equipped with current technology. Hence, we're the ones that can help them and continue to share their hard work and good food with everyone."
She also feels that helping hawkers is important: "I think we have to sustain these local businesses like hawkers because they keep Singapore's heritage alive and serve as a reminder. If these accounts were not here to keep these businesses alive, fewer of us would know of them and we would not be able to keep them alive as the future generation."
Through social media accounts like @wheretodapao, the youth in Singapore can be inspired to preserve local heritage by becoming hawkers.
We can support hawkers by buying from them as much as possible and to also spread the word about the difficulties they are currently facing due to the pandemic. Members of the young generation, be they family or friends, can also help the elderly hawkers to set up online delivery services and teach them how to use them whenever possible. If you know of any local hawkers that are in need of help, you may write to @wheretodapao and @support_local_sg so that they can help to feature the stalls on their social media.