No More Queuing at Supermarket Checkouts!
No More Queuing at Supermarket Checkouts!
Temasek Polytechnic Students Create a "Scan and Go" Mobile Application and Other Innovative Technical Solutions to Boost Productivity
Media Preview
Meeting Young Minds @ BIT Project Show
2pm, Tuesday, 19 February 2019
Shoppers in a hurry will soon be able to scan, bag and pay for their grocery items as they shop, all via their mobile phones. They can then simply walk out of stores without queuing at cashiers or self-checkout counters. This convenient "Scan and Go" mobile application uses QR-code scanning, and is developed by a group of graduating Business Information Technology (BIT) students.
Based on the shopper's current location, he can pick from a list of participating merchants to shop at, using this simple-to-use Android application. Additionally, participating merchants can put out promotional messages, manage store operations and stocks, as well as view sales dashboards on the administrative website.
This is just one of some of 20 final-year projects by BIT students which will be on showcase to the public on Wednesday, 20 February 2019.
Other student projects include the following:
A Fun App that Teaches Children About Money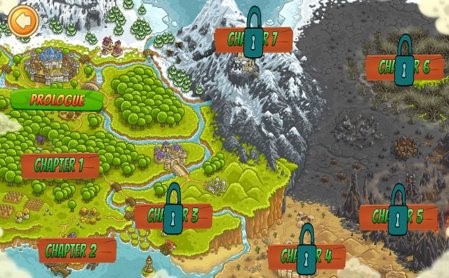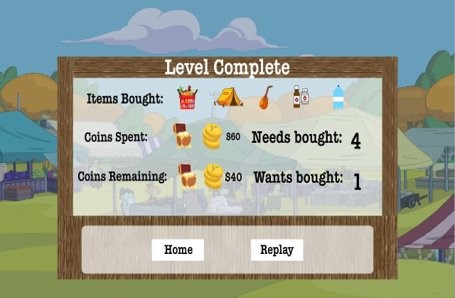 Teaching children the importance of money matters can help ensure that they grow up to make responsible, informed financial decisions. These students have created a financial literacy app that runs on an Android platform, to educate Primary school students about different money concepts, through a fun and engaging game.
Incorporating visual stories that cover topics such as deposits, withdrawals and savings, children go through different game scenarios to earn money rewards. A quiz then leads the gamer to exercise careful budgeting for the next adventure and make purchases, applying lessons in needs, wants, and savings.
A Chatbot that will Redefine Customer Experience for the F&B Industry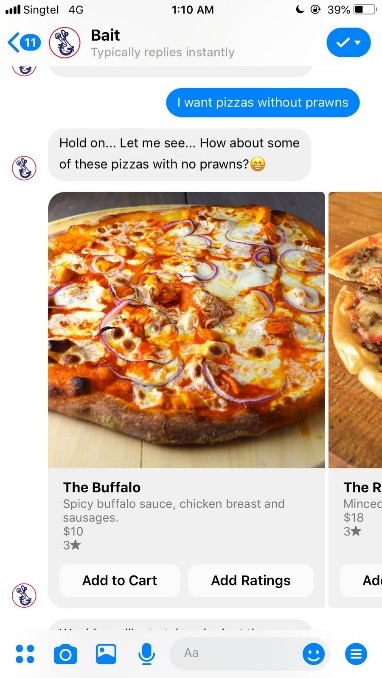 Need to make last minute dinner reservations or have special requests for guests with food allergies? This group of students has developed a Chatbot ordering system for local F&B hangout BAIT. Hosted on their client's Facebook page, the Chatbot uses artificial intelligence and offers customers immediate responses to queries on menu recommendations based on preference, budget and even food allergies. Customers can then make reservations and place advance orders via the Chatbot, all from their mobile phone. Additionally, an Internet of Things (IoT) device placed in the restaurant allows real-time reporting of crowd level to enhance customer experience.
Media Invite
You and your photographer/camera crew are cordially invited to the media preview of TP's Meeting Young Minds @ BIT Project Show on Tuesday, 19 February 2019, at 2pm at Temasek Polytechnic Main Foyer to view these projects and speak to the students.
For confirmation of your attendance or further enquiries, please contact
Ms Sasha Fong, Corporate Communications (Media Relations),
at 6780 6974 / 9743 1175 or sashaf@tp.edu.sg.