TP School of Design Showcases 400 Innovative, Purposeful Ideas for an Evolving World
Stylish Protective Gear for PMD Users
Car-lite Malls of the Future
Athleisure-Inspired Wedding Gowns
The Design Show Media Preview - Friday, 8 March 2019, 2pm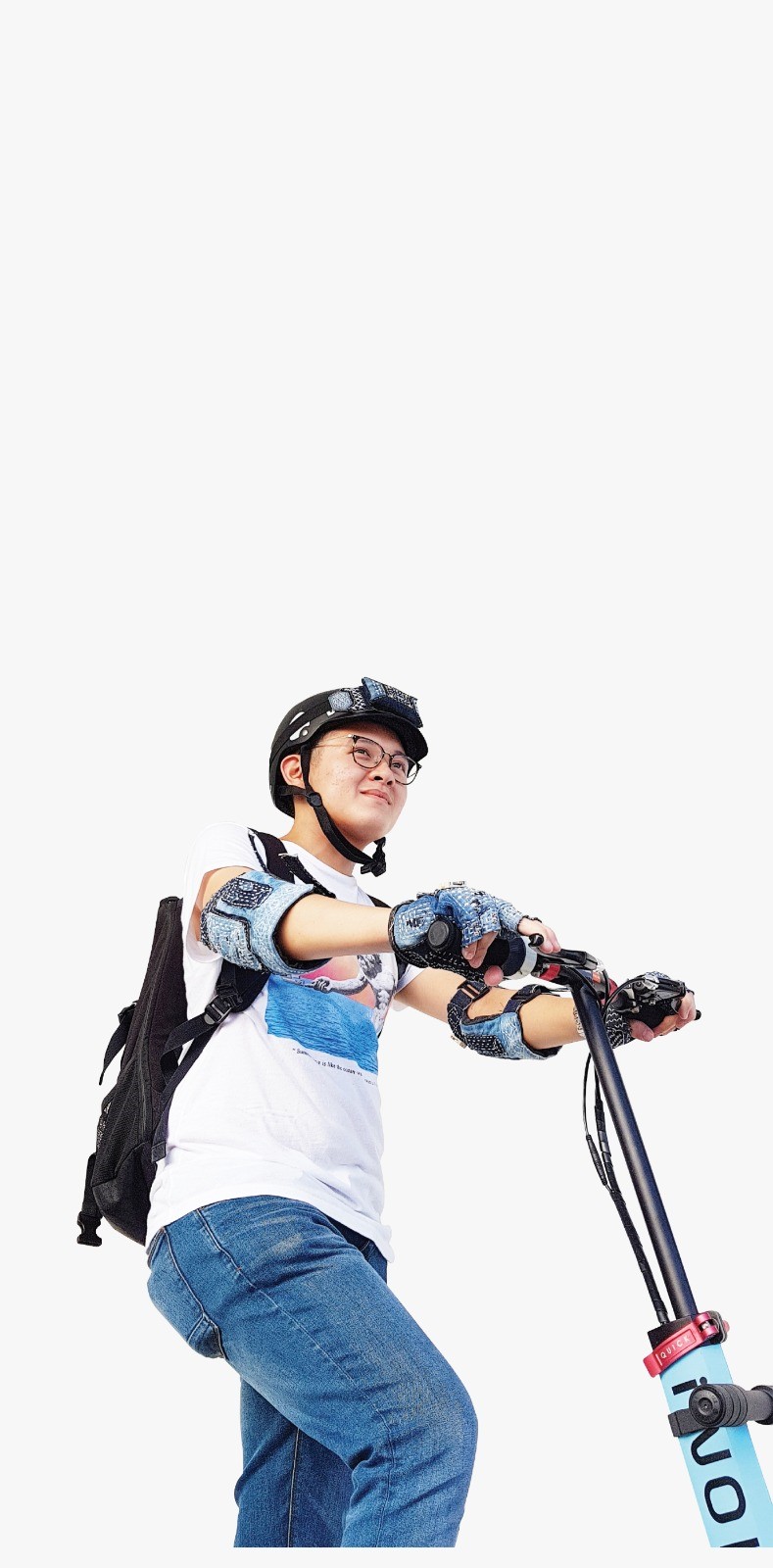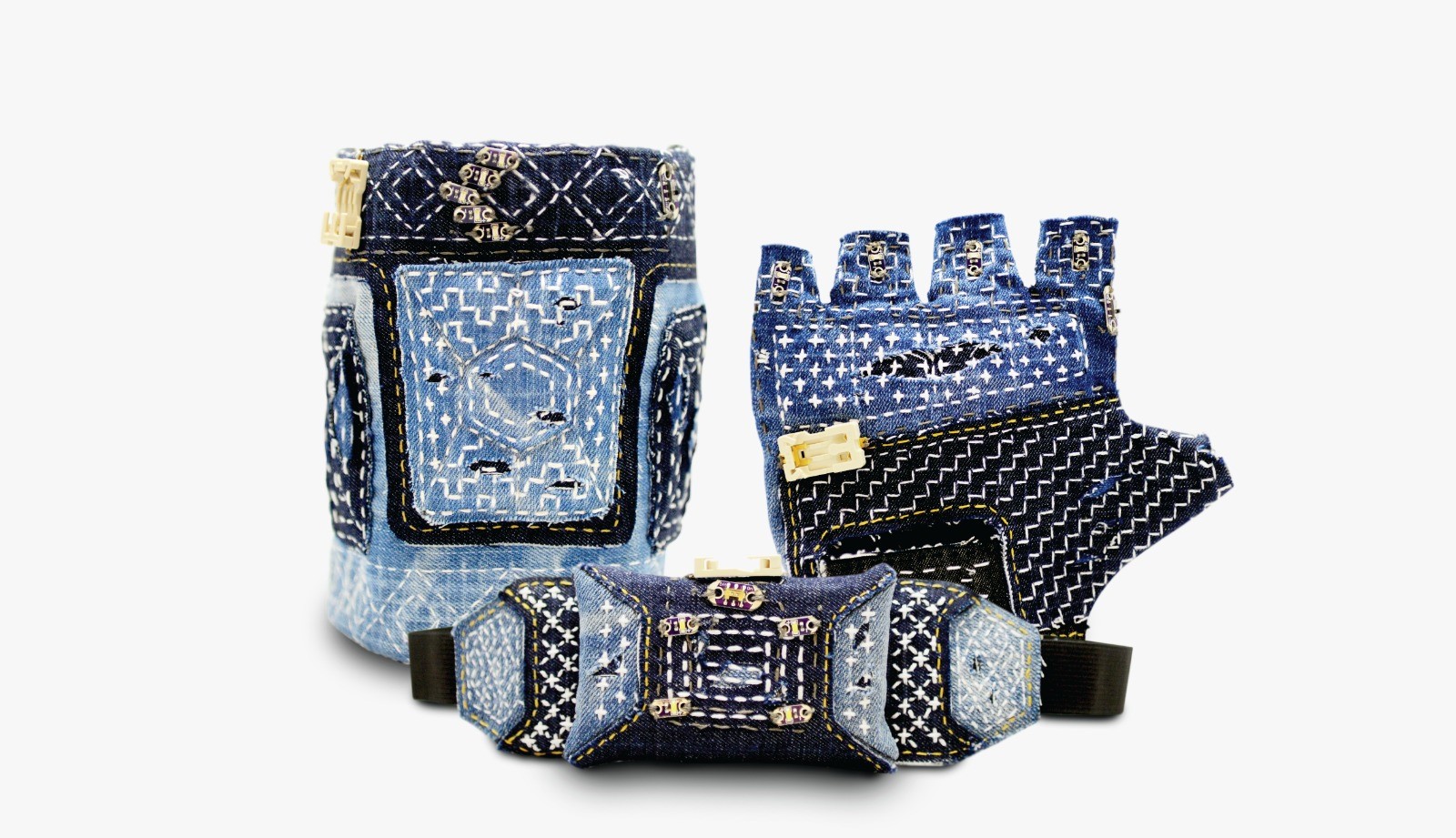 The growing number of Personal Mobility Device (PMD)-related accidents has prompted recommendations for stricter safety guidelines. One of the suggestions is for PMD users to wear a helmet, covered shoes, gloves, and elbow pads. But more often than not, fashionistas would prefer to go without. This final-year Temasek Polytechnic (TP) Product & Industrial Design student project tackles that issue with protective gear for PMD users that are functional and stylish, but also sustainable. The wearable set comprises a helmet headlamp as well as gloves and elbow pads that incorporates the innovative use of electronic conductive threads connected to LED lighting to indicate the user's direction change, much like indicator lights on a car. The use of recycled denim and embroidery style reinforces the fabric, making them more durable, and also promotes upcycling.
Gearing up for a Car-lite Society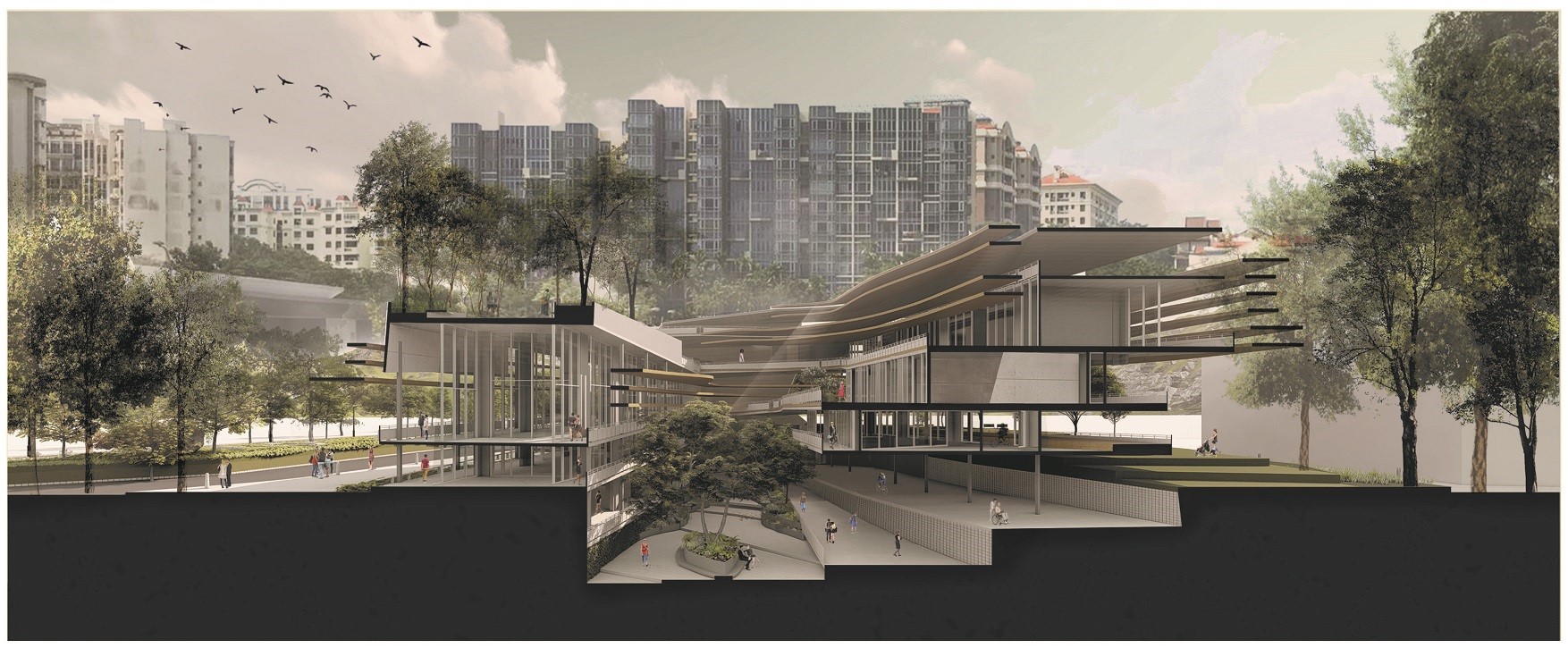 Environment Design students were challenged to provide solutions to Singapore's projected needs in 2030. In one response, a student envisioned a world where online transactions cause shopping malls to be non-existent. With more environment-conscious pedestrians using PMDs instead of walking through malls, the project targets PMD users and aims to bring digital nomads out of their homes, while maintaining physical store shopping in a trendy, spirited, mobility-friendly space.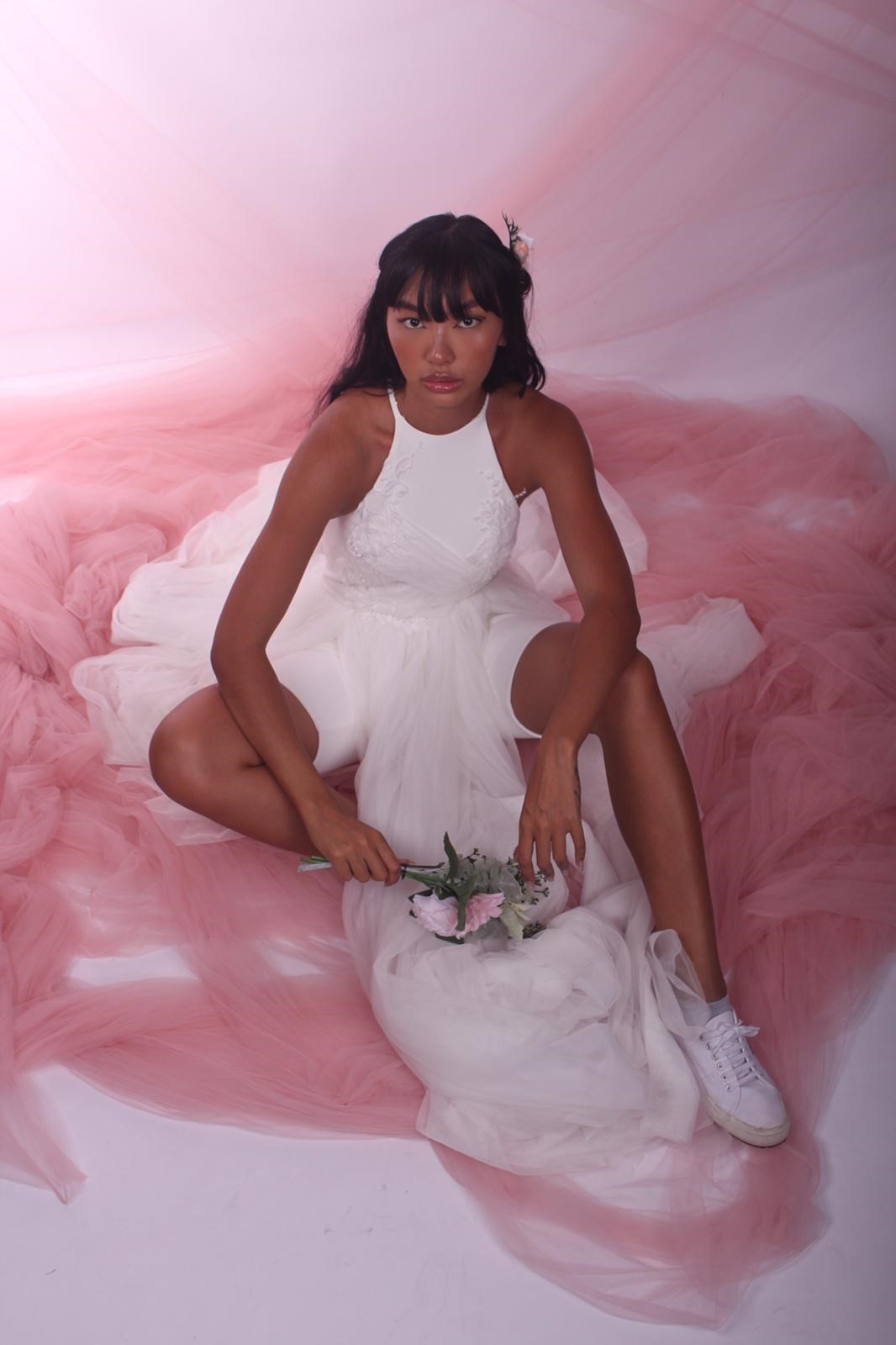 Turning performance wear into everyday wear, athleisure is blurring the lines between the clothes we wear to the gym and those we wear to work or formal occasions. The true beauty of athleisure is that it is both practical and completely fashionable. Inspired by the millennial bride who is fashion forward and prefers being unique and comfortable, these Apparel Design & Merchandising students have created a collection of bridal and evening gowns with sportier necklines and racerbacks for the bride who loves her yoga pants!
These projects across fashion, architecture, film, product design and communication design disciplines will be showcased by the graduating class of TP School of Design from 8 to 11 March 2019.
In an effort to train young minds to be responsible designers, the Design Show will include Sustainability Awards. The top three projects that address bigger issues of the world through their designs such as reducing poverty, resolving hunger and responsible consumption, will each receive a $1,000 prize. Winners will be announced at the opening of Design Show.
Additionally, this year will see the inaugural run of "The Pitch" – a new initiative that will see 11 commercially viable final-year projects spanning the range of fashion, product and communication design ideas, pitched to a panel of angel investors, commercial incubators and venture capitalists.
Media Invite
You and your photographer/camera crew are cordially invited to TP's Design Show on Friday, 8 March 2019, 2pm, at the Temasek Polytechnic School of Design, Block 28A to view these projects and speak to the student designers.
For confirmation of your attendance or further enquiries, please contact
Ms Sasha Fong, Corporate Communications (Media Relations),
at 6780 6974 / 9743 1175 or sashaf@tp.edu.sg