Annyeonghaseyo! Reimagining the offline experience for online shoppers
Ilahui is a Korean-inspired lifestyle brand that offers a wide range of products such as household essentials, makeup, personal care, mobile accessories, and audio products.  The brand wanted to establish its digital presence to heighten brand awareness, strengthen customer relationships and expand customer reach. Our Digital Business Transformation Centre (DBTC) helped Ilahui:
Create an easy-to-navigate device responsive e-commerce website viewable on both mobile and desktop
Generate compelling social media content for Ilahui's Instagram and Facebook accounts
Plan and initiate various promotional campaigns on Instagram and Facebook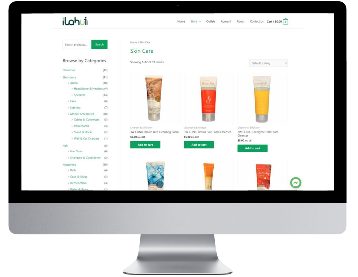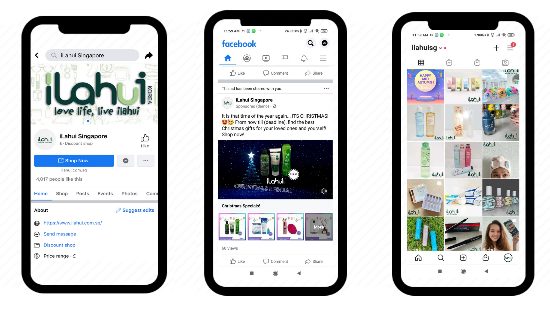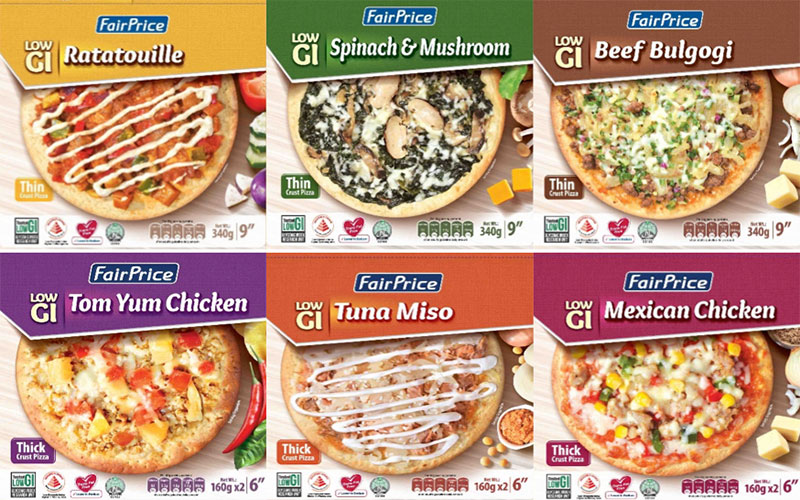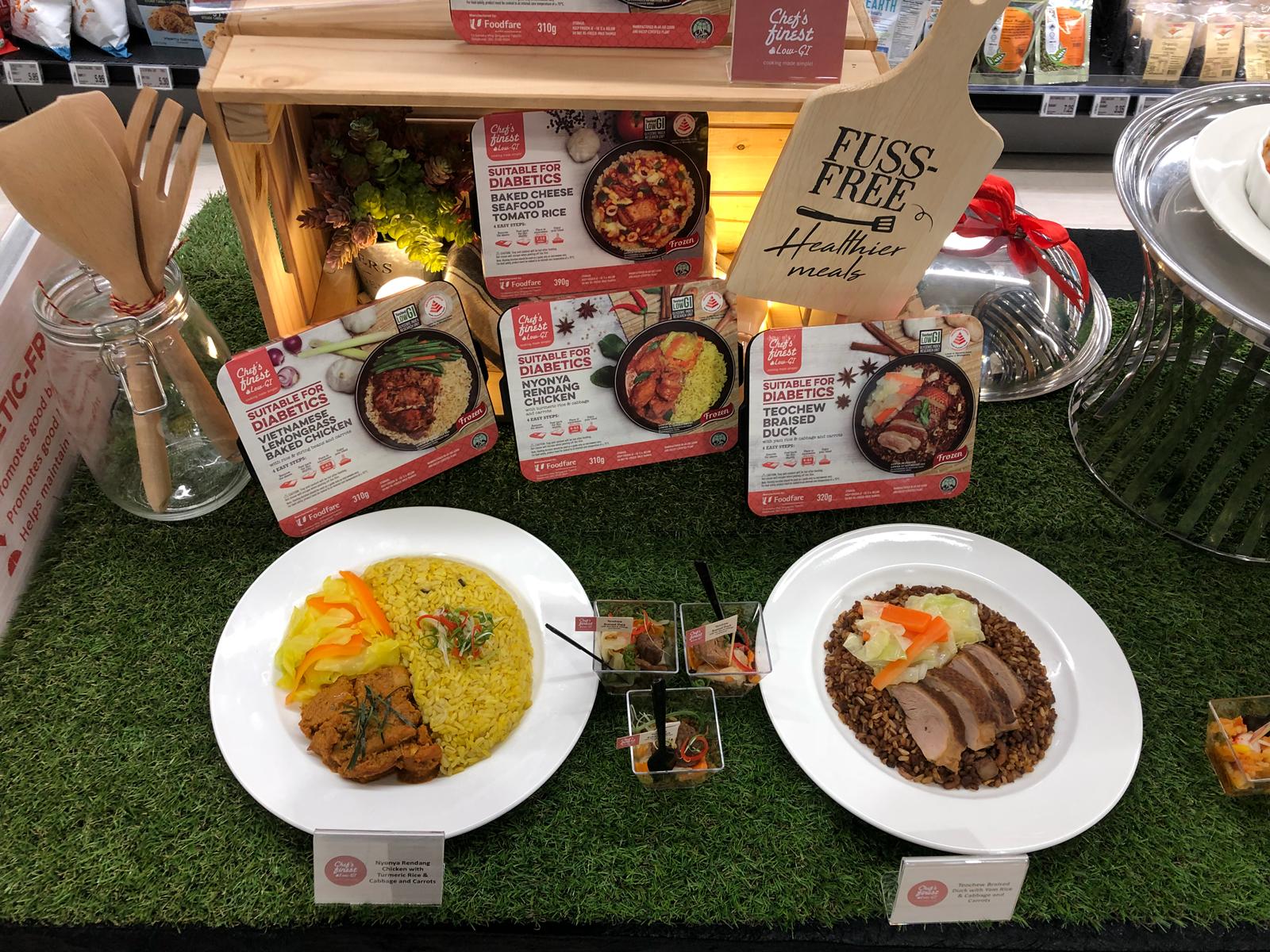 Guilt-free pizza anyone?
In Singapore, diabetes is a serious health concern, with over 400,000 Singaporeans living with the disease. One in three Singaporeans has a lifetime risk of getting diabetes, and the number of those with diabetes is projected to reach one million by 2050.
To support our nation's fight against diabetes, TP's Centre for Applied Nutrition Services (CANS) collaborated with NTUC Foodfare in the development of some low Glycemic Index (GI) frozen pizzas and meals that are also Healthier Choice Symbol (HCS) compliant.
This collaboration brought together the expertise of CANS' food, nutrition and culinary sciences and Foodfare's manufacturing and foodservice capabilities to promote a healthier food supply for the masses.
We developed eight low GI set meals made available to Foodfare's food courts and institutional catering and six varieties of low GI pizzas retailed in all NTUC FairPrice supermarkets.
These meals feature flavours such as Nonya rendang chicken, Vietnamese lemongrass baked chicken, Teochew braised duck, braised soy chicken, and baked cheese seafood tomato rice. All the microwaveable frozen meals are made with brown rice and barley instead of white rice and are certified halal.
This partnership also raises the public's awareness of improving our diet and switching to include more whole grains. TP's food and culinary science team have also set a new perspective for the public, who usually perceives healthier food as less tasty.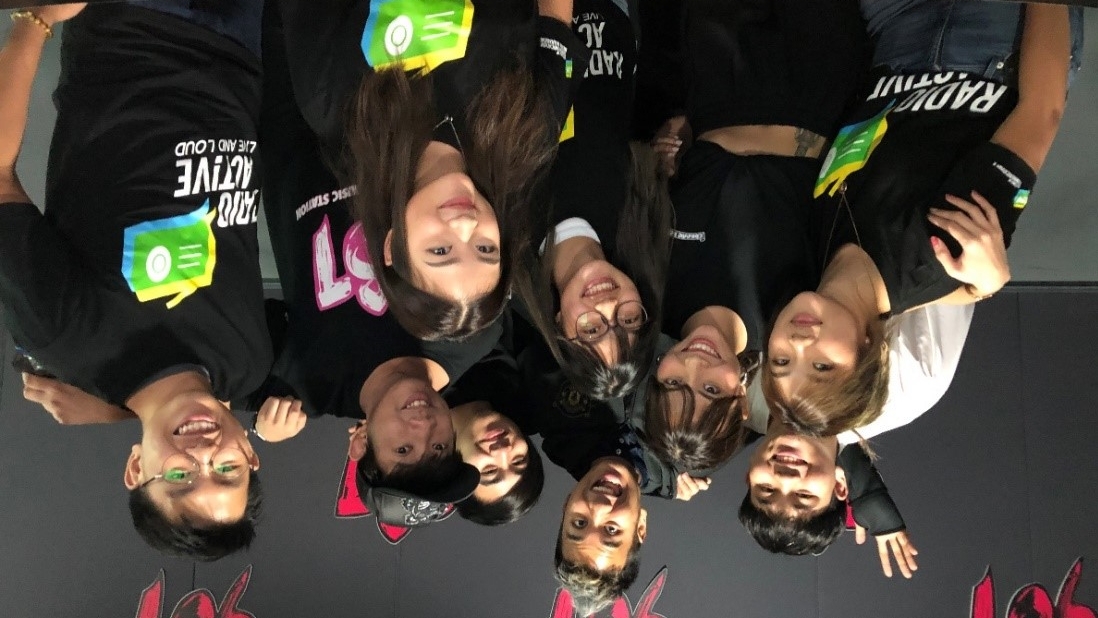 Student learning journey with Mediacorp
An MOU signed between Mediacorp and TP aims to develop and nurture our youths by leveraging both parties' expertise to offer more in-depth training and prepare the youths for careers in the media industry. This strategic partnership is the culmination of a ten-year history of cooperation.
Our students can look forward to an extensive range of programmes that have been structured to engage them holistically. They gain real-life exposure to the media industry through internships with Mediacorp and glean insights into the ever-changing media landscape through formalised mentorships.
Learning journeys and talks by Mediacorp will offer customised sessions, and students will also have the rare opportunity to work on industry projects and co-create solutions for real business challenges for their final year projects.
Careers talks and roadshows organised by Mediacorp will offer detailed information for graduating students seeking career planning guidance.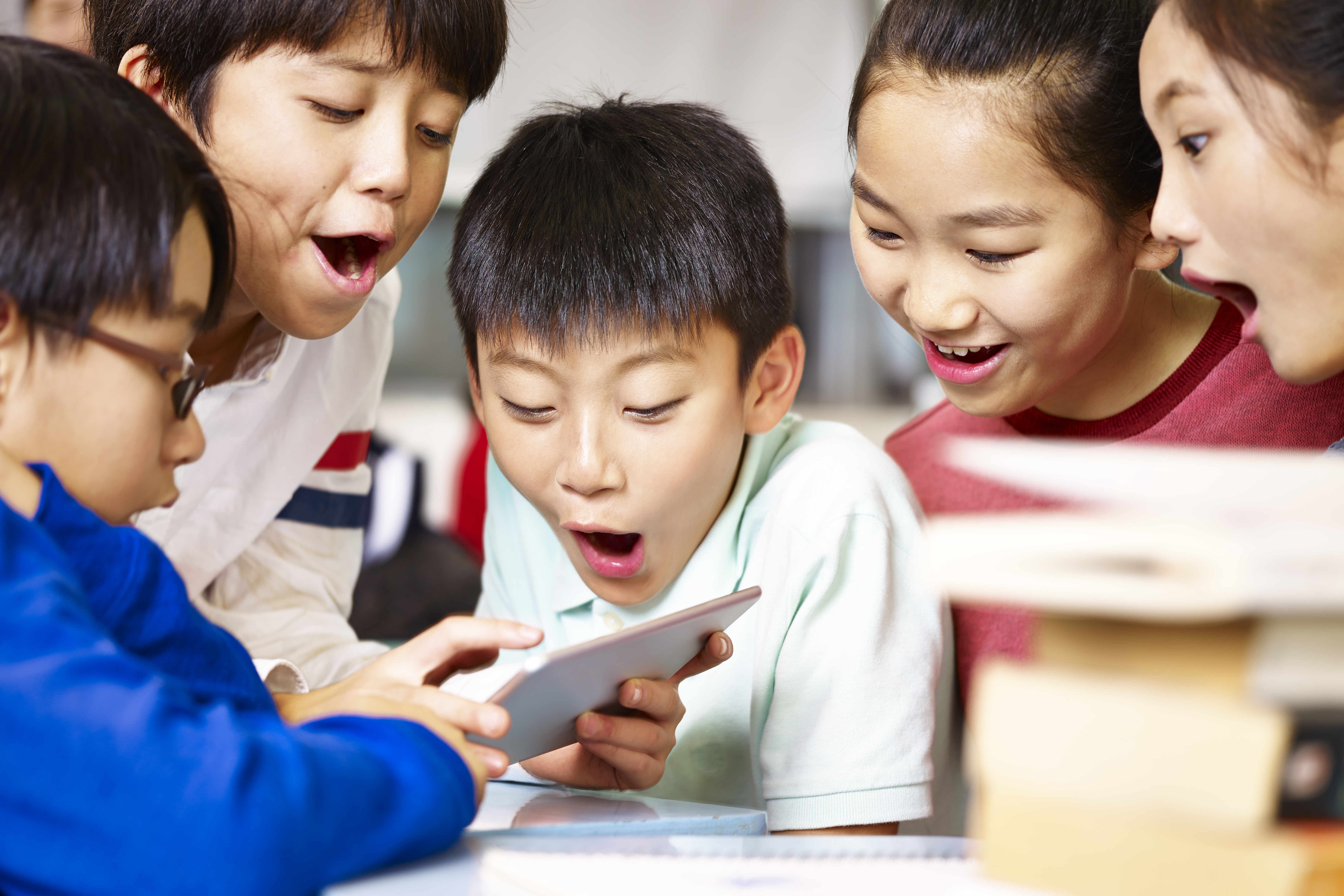 Improving children's learning and well-being with applied research learnings
Our lecturers and students from the Diploma in Psychology Studies collaborated with the Response Early Intervention and Assessment in Community Mental Health (REACH) to develop evidence-based workshop materials for lower and upper primary school children with ADHD. Based on extensive research, the team extracted best practices for teaching children with ADHD. We developed a series of developmental workshops to provide training to children with ADHD to improve various socio-emotional regulations that they are weak in.
The Centre for Applied Behavioural & Social Sciences (CABSS) has conducted behavioural insights projects that improved the lives of Singaporeans. For example, a project with Changi General Hospital (CGH) studied the needs of older patients to bridge the communication gap between nursing staff and patient/caregiver to promote understanding of fall precautions to minimise falls, leading to the development of a Patient Family Education tool for nursing staff and patients/caregivers that incorporated behavioural insights (BI) strategies to nudge staff and patients/caregivers' behaviours..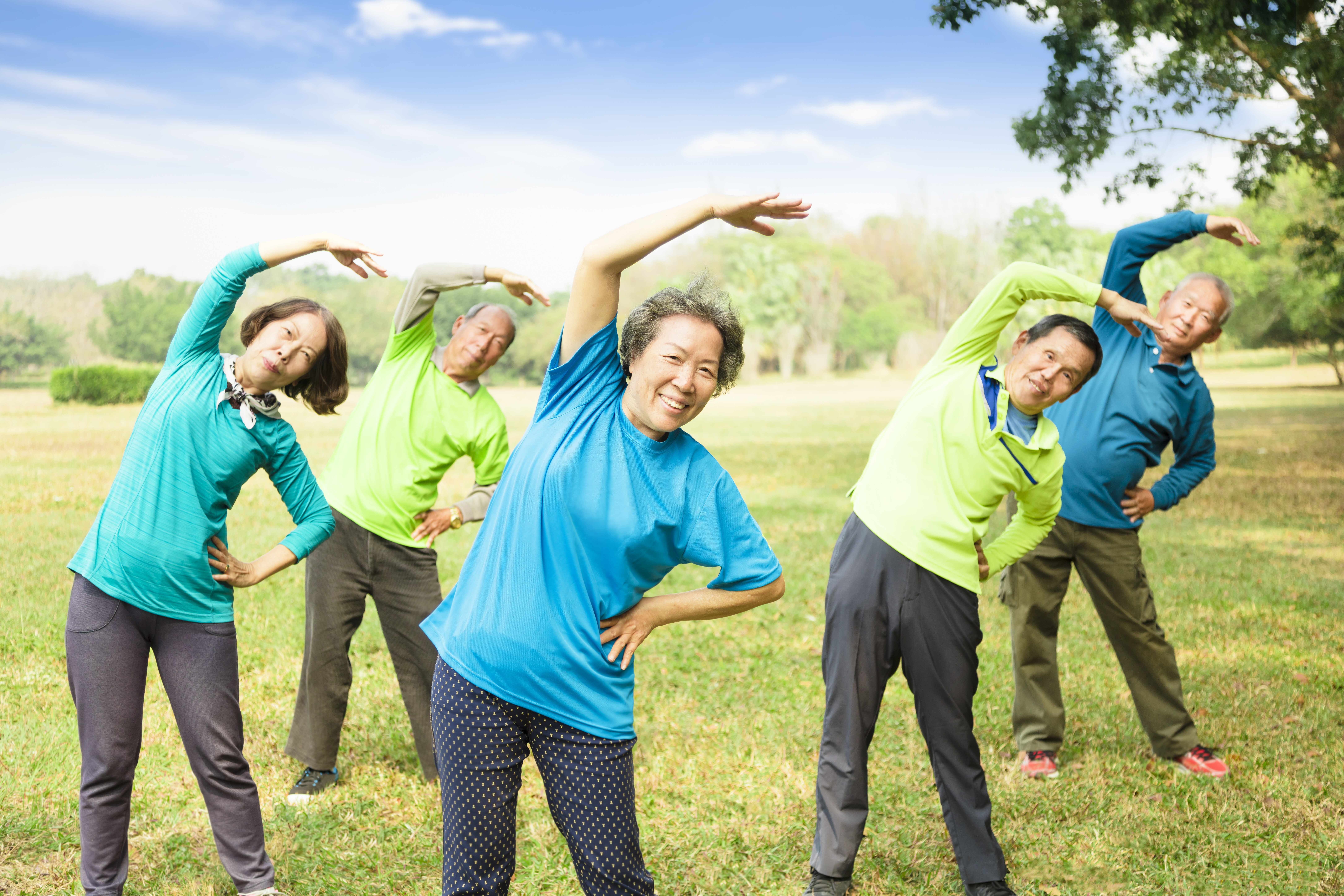 Delivering compassionate, data-driven eldercare
Our Centre for Applied Behavioural & Social Sciences (CABSS) collaborated with St Luke's ElderCare (SLEC) on a large scale cognitive intervention programme involving 12 SLEC centres. This project aimed to evaluate the Active Brain Learning (ABLE) programme's efficacy to improve clients' cognition and mental well-being with mild to moderate dementia.
For this collaboration, CABSS also embarked on a qualitative project with SLEC to explore and understand ground issues when conducting the Active Brain Learning (ABLE) programme with staff members at SLEC. The findings provided valuable insights to both St Luke's management team to understand the potential ground issues and any other organisation planning to include ABLE as part of their centre's programme in the future.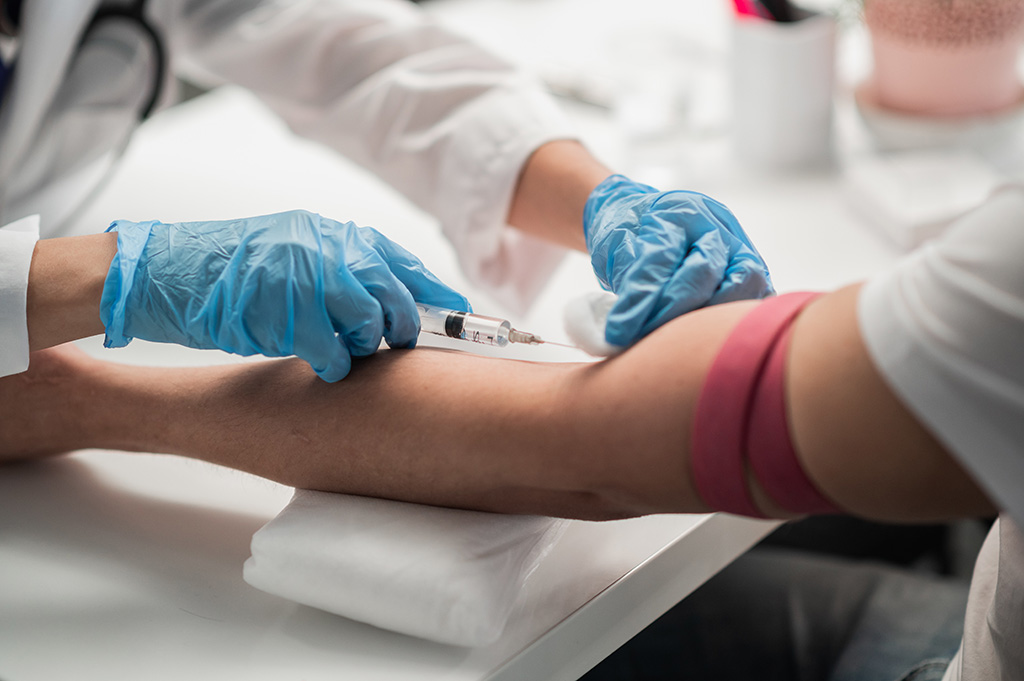 Giving medicine the right way
A game for the Intravenous Administration of Medications (IVAM), called "IVAMped", was developed by staff and students from Enabling Technology Collaboratory. Specially designed for Registered Nurses who have completed the Nursing Orientation Programme (NOP) and have at least 3 months of exposure in the clinical area post orientation.
The game helps train nurses to identify the correct medication, select the appropriate dosage and mode of administering it, and observe the various precautions when administering it intravenously.
We won the 2nd prize in the inaugural SIMS Games Challenge 2019 organised by the Serious Games Association (SGA) and SingHealth Duke-NUS Institute of Medical Simulation (SIMS) at the S3 Conference 2019.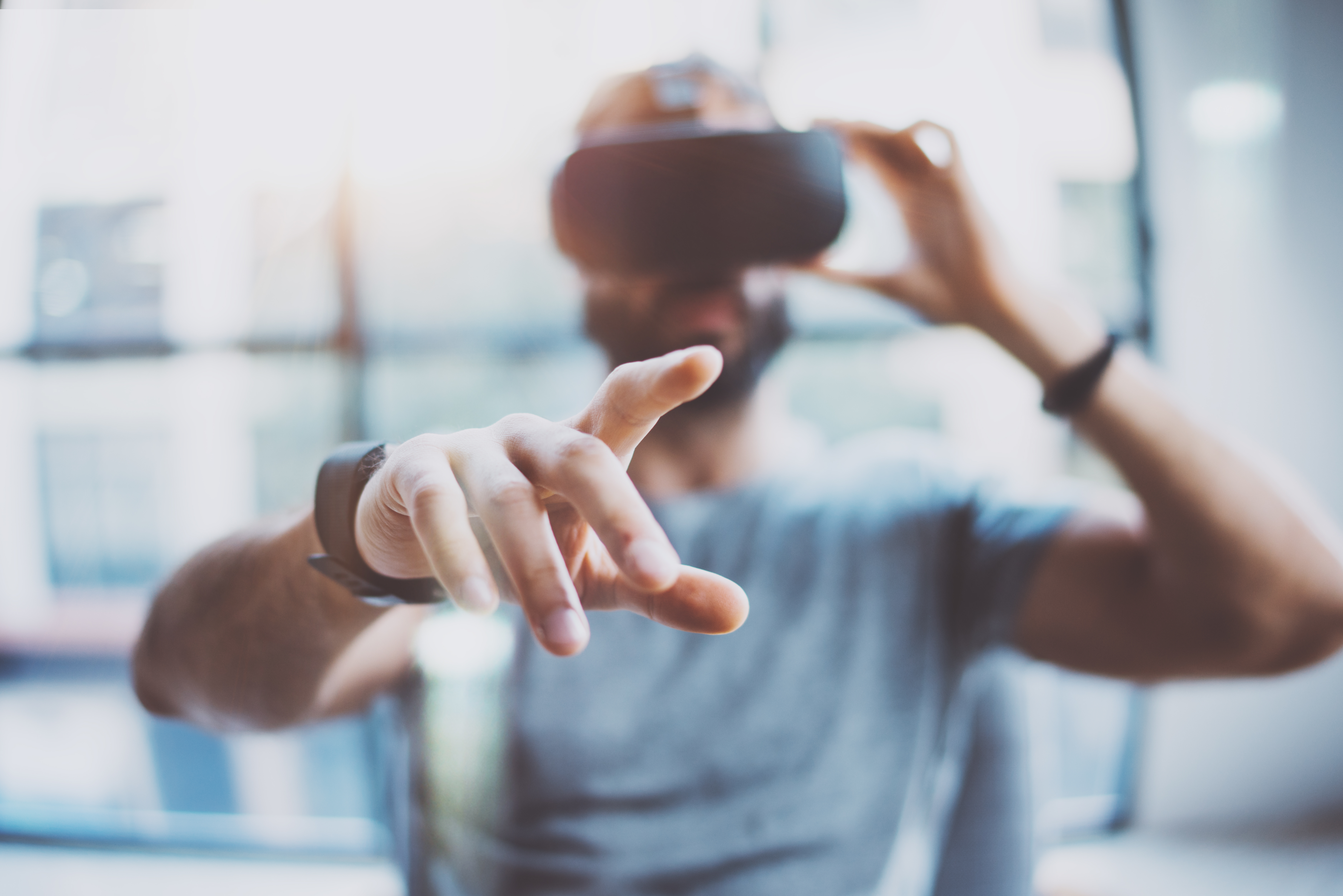 Virtual Reality increases training effectiveness in the engineering space
Researchers in the Centre developed a VR learning module to equip students in TP's Diploma in Aerospace Engineering with the knowledge and skills to perform a visual inspection of an aircraft combustion chamber, which is usually difficult to access physically.
The module took the top spot in the InnovJAM VR+Pedagogy Competition, beating 36 other teams comprising industry experts, professional training providers and developers from other tertiary institutions. The competition, organised by the Institute for Adult Learning (IAL) as part of iN.LAB's innovation activities aimed to showcase innovative solutions to enhance teaching and learning.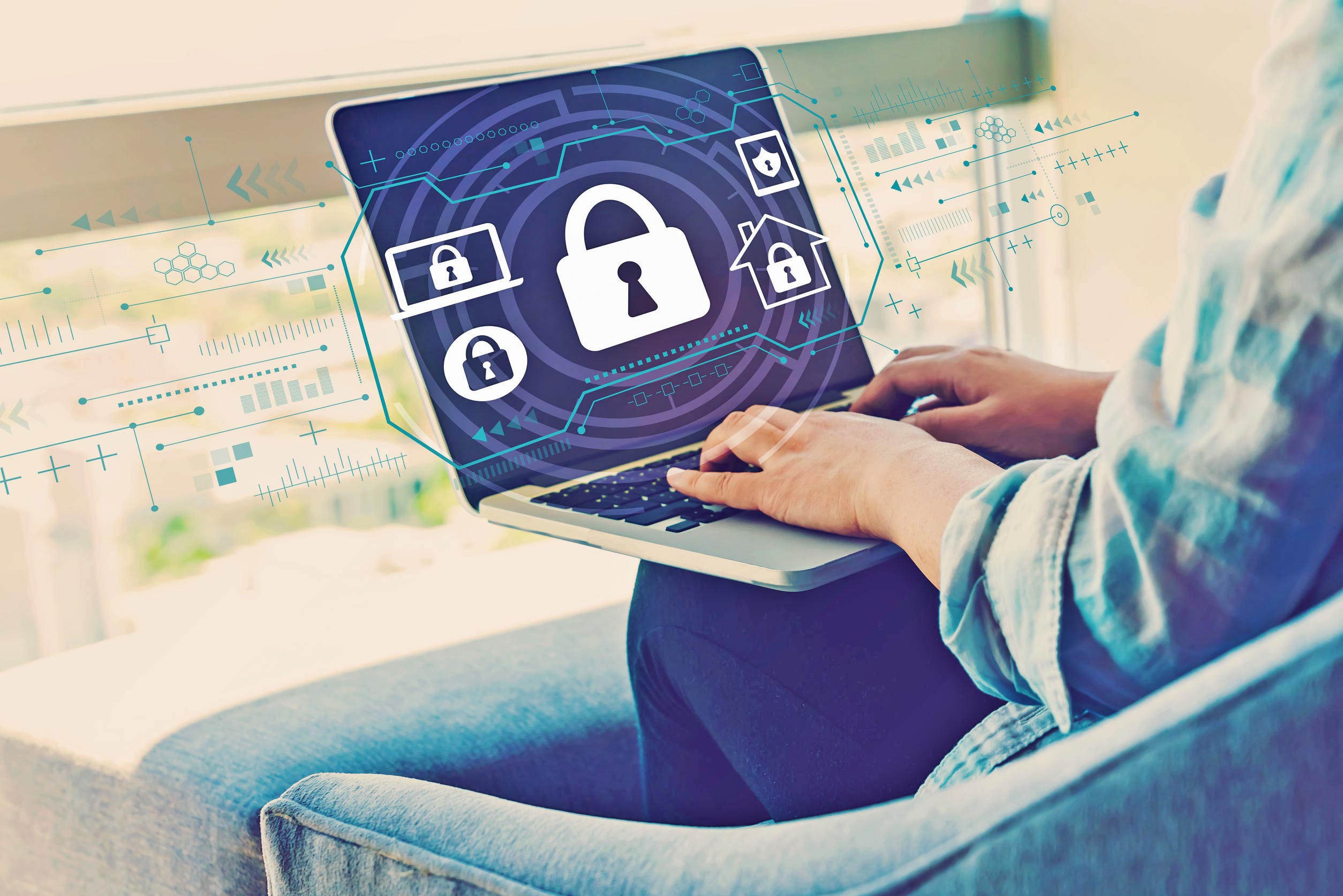 A joint cybersecurity training programme with Kaspersky
TP and Kaspersky signed a Training Collaboration Agreement in August 2019 to introduce CET courses in cybersecurity to build skills and knowledge for the industry. The aim is to ensure the industry is well supported by skilled professionals in cybersecurity.
In February 2020, TP and Kaspersky jointly conducted the inaugural course on Malware Reverse Engineering and Analysis that trained participants to analyse malware in order to understand and protect their organisations' IT assets.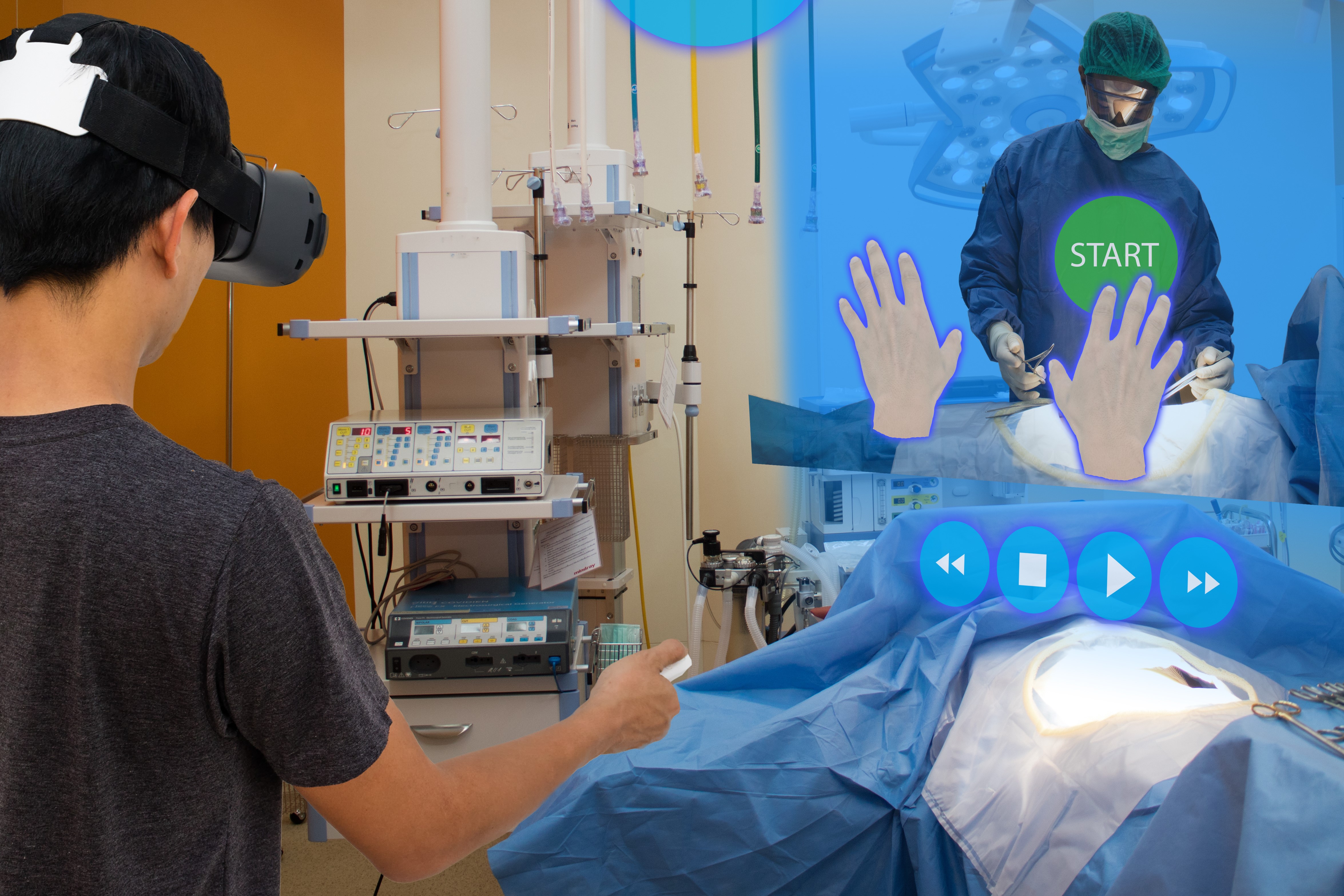 Keeping patients safe with Virtual Reality
Our Virtual Reality (VR) developers, working with senior physicians of a hospital, embarked on a project to develop a role-playing simulation game set in a virtual environment to promote and emphasise the concepts of patient safety.
The project aims to increase motivation and improve learners' understanding and retention regarding common patient safety pitfalls.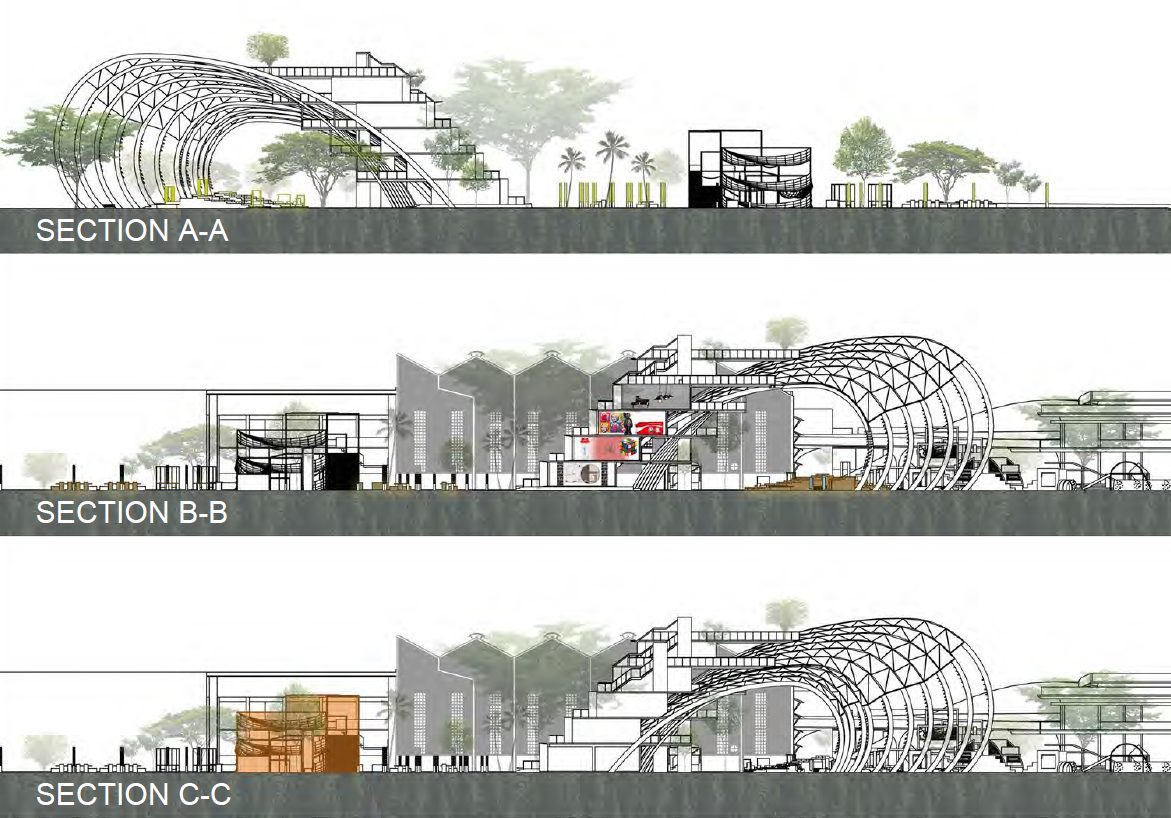 Reinventing spaces into vibrant places - Old Kallang Airport
The Singapore Land Authority's initiative to transform state land and properties saw our Design students taking the opportunity to showcase their innovative design proposals.
SLA was impressed by our students' work where concrete plans were developed to fulfil SLA's vision for the Old Kallang Airport.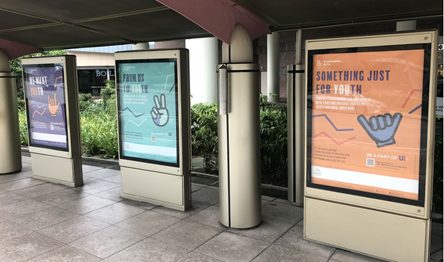 Esplanade&Me
U26 is an initiative of our Esplanade&Me membership programme to bring youths between the ages of 17 to 26 years old to enjoy the arts and engage with each other.
Our Design students developed the brand identity for U26 (Under 26), which was launched in August 2020. The students demonstrated their enthusiasm, creativity and understanding of connecting with the youths in their presentations.
Likewise, the students shared ideas to use Esplanade's physical and digital spaces to generate more interest in the programme.
Space planning project for SATSPPG's Blossom Lounge at Changi Airport Terminal 4
As part of their ongoing rejuvenation efforts, SATSPPG worked with students from the School of Design's Diploma in Interior Architecture and Design to develop innovative ways to update the premium lounge located at Changi Airport's Terminal 4. The students completed the ideation and mock-ups in 8 weeks as part of their course work and presented their ideas to SATSPPG. The project was also selected and exhibited at the SkillsFuture Festival 2019 held at Ngee Ann City.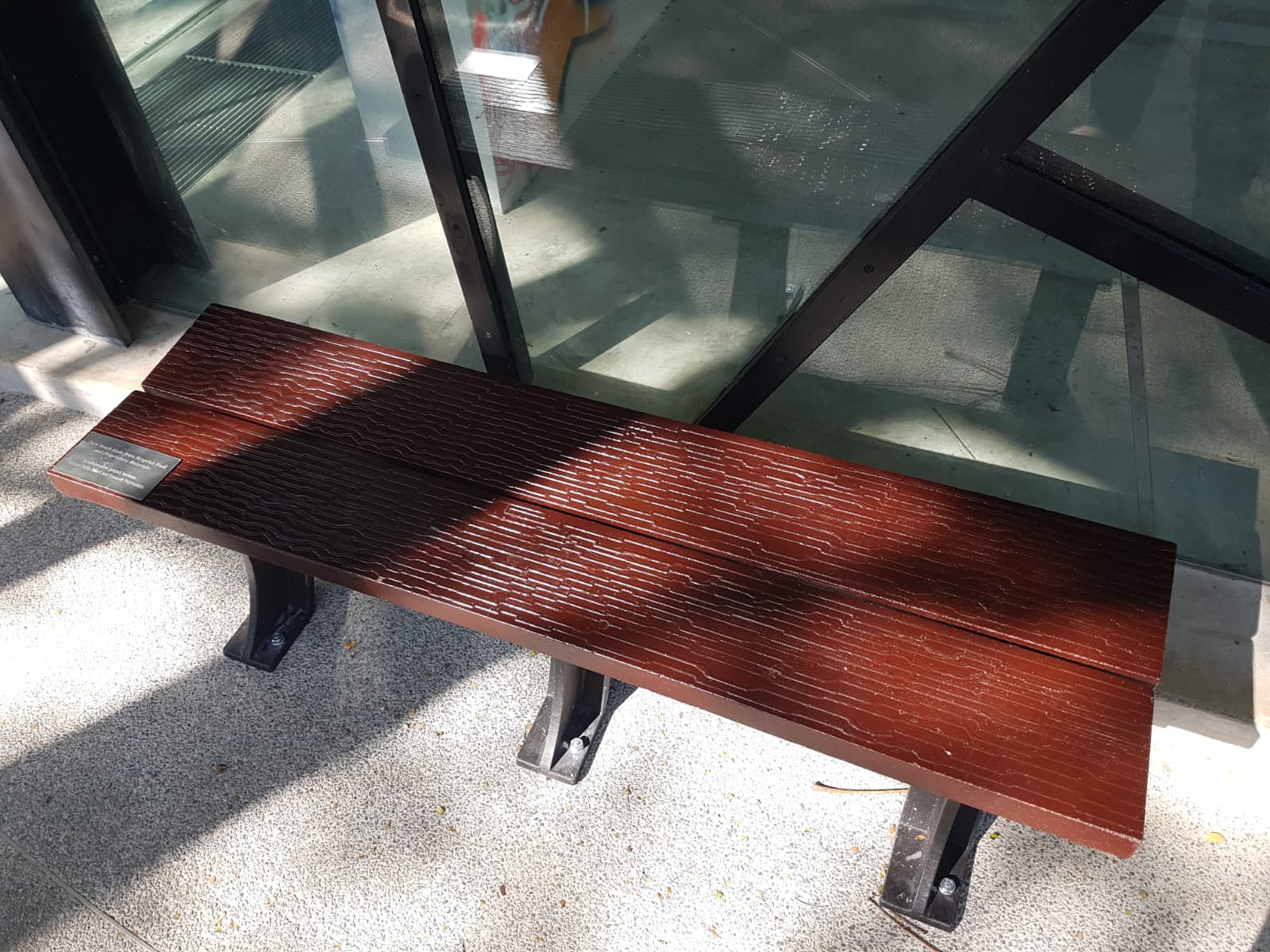 Can 700,000 tonnes of wood and horticultural waste be put to good use?
Yes, they certainly can! By turning urban waste into Recycled Ecological Blocks (REB) and Green Park benches, we also bagged ourselves a Silver at the MOE Innergy Awards 2019!
The research team led by our Centre for Urban Sustainability (CUS) developed the first and only viable technology (environmentally & economically) that could recycle wood & horticultural wastes and incineration fly ash into building materials for non-structural / structural applications without having to use adhesives or additional heating and pressure.
The team created a safe and viable technique at ambient conditions (at room temperature and atmospheric pressure) to process urban waste into Recycled Ecological Blocks (REB) that can be used to construct outdoor and park facilities, as well as DIY (do-it-yourself) furniture.
With REB, the team prototyped green park benches that are six times cheaper than similar park benches in the market. They require 2.67 times less manpower to build them and offer increased productivity by up to 62.5% per year.
In collaboration with National Parks Board, these benches were made from cementitious materials incorporating wood and horticultural wastes collected from Bedok Reservoir Park. These benches were installed in the park for public use.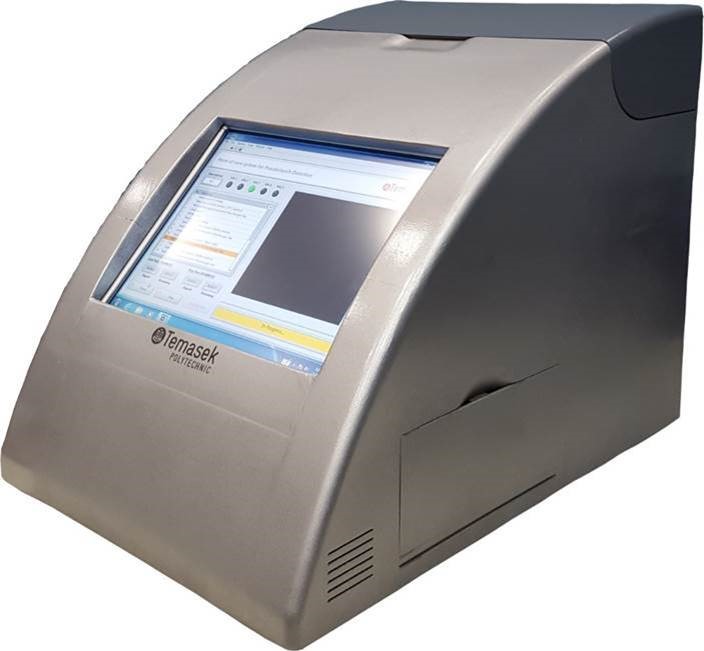 Supporting our local industry to develop Point-of-Care System for procalcitonin detection
Temasek Polytechnic School of Engineering, A* STAR's Institute of Materials Research and Engineering, and Tan Tock Seng Hospital, jointly developed a medical diagnostics technology on "Nanohole Array Biochip Based Point-of-Care System for Procalcitonin Measurement". The point-of-care (POC) system, which embodies the use of nanotechnology and microfluidics, can enhance procalcitonin detection sensitivity and reduce the amount of blood sample required. In addition, this POC system is compact and fast, allowing testing to be performed at strategic locations such as neighbourhood clinics and hospital A&E departments or at rural areas where medical resources may be inadequate.

At the beginning of 2019, Zearly Healthcare (Singapore) Pte Ltd expressed interest in bringing the technology to market. In May 2019, the POC technology was successfully licensed to the company. With the licensing, the technology can be made available and applied in the healthcare system, thus improving patient outcomes.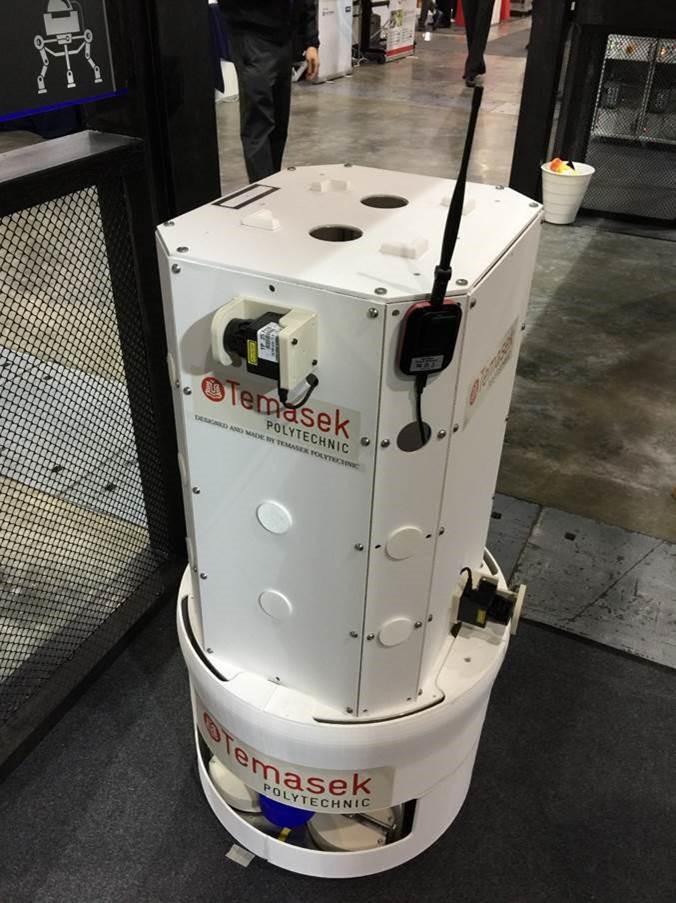 Autonomous intelligent vehicle (AIV)
Designed to work alongside human beings, AIVs are great tools for performing repetitive tasks and improving productivity and are critical components for advanced manufacturing.
Developed by our Engineering team, The TP AIV robot provides a simple, lean solution for materials transportation and can handle payloads of up to 100kg (can be customised to handle a higher payload). It is fully autonomous and can navigate narrow spaces with a position accuracy of ±35mm.
The TP AGV robot uses an open-source Robot Operating System (ROS). It is modular and easy to configure, customisable and scalable, and has an unlimited extension to include vision, GPS, camera, and a 6-axis arm with a 3-finger hand and other gadgets.
Our industry partners include MeiBan, SSMC, Lumileds, Agilent and Philips. This design is patent pending (Publication No: 10201709761U, "Drive Wheel Spring and Suspension Mechanism").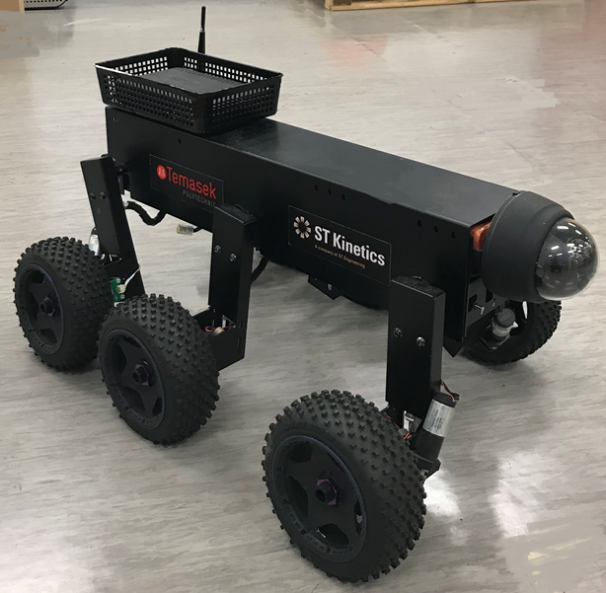 Robotic articulated wheel vehicle
Working in collaboration with ST Kinetics, our Robotic & Automation Centre (RAC) developed a Robotic Articulated Wheel Vehicle (RAWV) that has the potential to beef up Singapore's defence capabilities.
This unmanned vehicle is scalable and can be used for dangerous search and rescue operations, bomb disposal, mine detection or military surveillance, and functions as a logistics transporter infiltrating into enemy territory.
Remotely controlled using most modern-day mobile devices, this RAWV has 16 motors and a camera that allows the operator to view what lies ahead remotely. It can easily surmount challenging terrain, including obstacles and gaps wider than the vehicle's length.

The RAWV was also showcased under the "New Ideas-Playpen" section of the ST Engineering booth at the Singapore Air Show 2012.