Overview
The Centre for TransCultural Studies (CTS) is an academic centre within the International Relations Department set up with a vision to develop global mindset amongst students to prepare them to navigate the complexities of the globalised world we live in.
The Centre for TransCultural Studies curates holistic programmes that includes academic subjects and experiential learning opportunities by tapping onto the International Relations' network with the world. Staff and students are able to embark on meaningful exchanges with their overseas counterparts through physical travelling or e-exchanges, explore global issues such as sustainability and climate action, learn about cross cultural communications, work overseas, and many more.
CTS aims to shape global mindset through multiple platforms and opportunities built on three attribute pillars:

Academic Subjects
The Global Studies Fundamental subjects aim at shaping global citizens and global leaders for a diverse community and dynamic world. It is designed to expose students to the globalized world and encourage students to venture overseas as part of their learning.
The Global Studies Fundamental subject aims at grooming global citizens and global leaders for a diverse community and dynamic world. It is designed to expose students to the globalised world and encourage students to venture overseas as part of their learning. This compulsory subject is the launchpad to students' global education training. It also serves as a scaffold for students to first gain essential knowledge and skills in global trends, eventually moving to delve deeper in different areas of global education such as Sustainability & Climate Action or Guided Learning.
Throughout the Global Studies journey, students will learn to embrace a global mindset by gaining a stronger understanding of global developments as they implement cross-cultural strategies to be effective collaborators and derive new insights from our signature experiential learning activities, i.e. Global Studies Overseas Study Trip (GSOST) and Glocal Experiences (GLX).
Sustainability & Climate Action as a fundamental subject is the gateway to the greater field of sustainability. The aim of learning sustainability and engaging in climate action is multifaceted. Furthermore, as our world transitions towards a greener and more sustainable future, this pursuit offers a myriad of career opportunities in the burgeoning green economy.

This subject provides essential skills and knowledge to prepare students for an overseas experience. They will examine the elements of culture and learn the key principles of cross-cultural communication. In addition, they will gain an appreciation and awareness of the political, economic, technological and social landscape to function effectively in a global environment.

This subject prepares students to be responsible global citizens and future leaders who can contribute to the global community. It introduces the topics of sustainability and explores how human societies can act to build a sustainable future. This subject focuses on the impact of climate change, potential solutions to climate change, and the future of the green economy from global and local perspectives.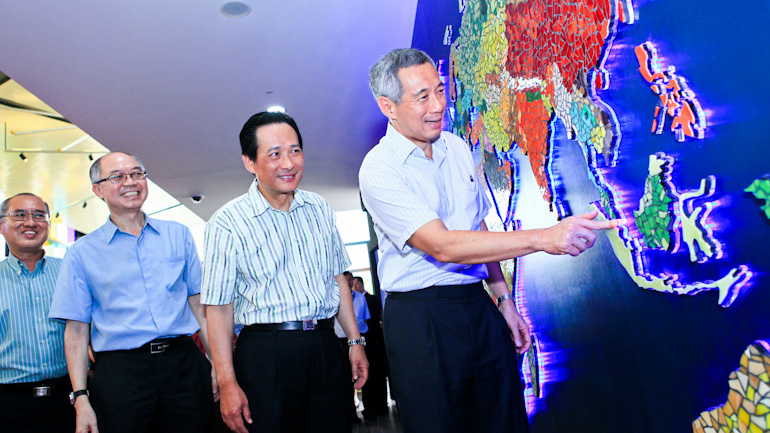 Glocal Connect Village
Launched by Prime Minister Lee Hsien Loong on 23 November 2012, the Glocal Connect Village (GCV) is a glo-cal 'connecting' space where Temasek Polytechnic staff and students meet, interact and build friendship with local and international partners. This is where the world comes to TP and TP goes out to the world.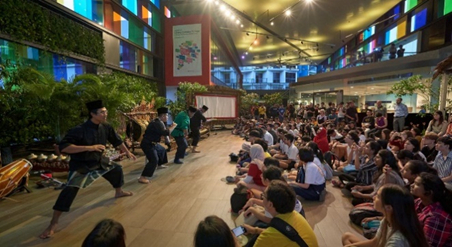 Global Community Day (GCD)
The multi-sensory event provides experiential and immersive learning platforms that seek to highlight diverse cultures and imbue in the participants a deeper understanding and appreciation the region's unique history and cultural mix as well as how that aligns to Singapore's narrative.
The Singapore narrative is juxtaposed against the backdrop of the region's unique geographical, historical and cultural connectedness to offer a cross-cultural perspective. To expand the programme offering, GCD is incorporating a Diversity & Inclusion Dialogue and a Panel Discussion on Asset-based Community Development. The event is funded by National Integration Council and supported by National Heritage Board.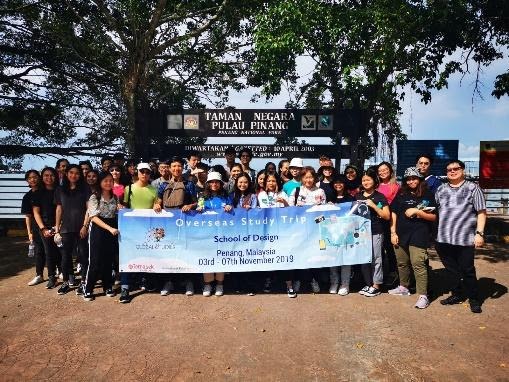 Global Studies Trips
Global Studies Trips are the experiential learning component of the Global Studies subject that offers all TP students the opportunity to embark on an Overseas Study Trip to major cities in ASEAN, China and India for a duration between four and five days, providing them with a first-hand cultural, economic and social exposure. The trips come in both physical and virtual formats, namely Global Studies Overseas Study Trips (GS OST) and Global Studies Virtual Trips (GSVT) respectively.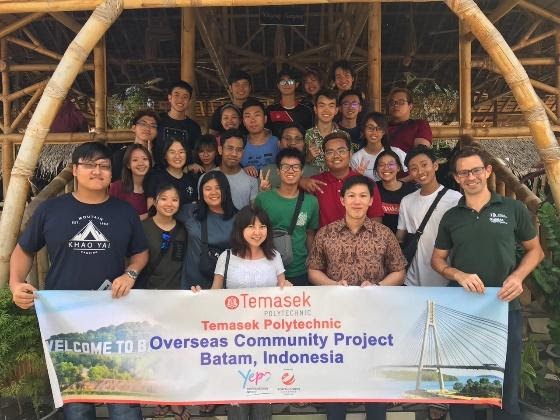 Youth Expedition Project
Youth Expedition Project (YEP) and its virtual twin YEP Goes Online (YEP-GO) are the Service-Learning Programme aim at developing global citizens who are confident, resilient and passionate about positively impacting the communities in Singapore and beyond. YEP and YEP-GO are supported by Youth Corps Singapore (part of National Youth Council Singapore).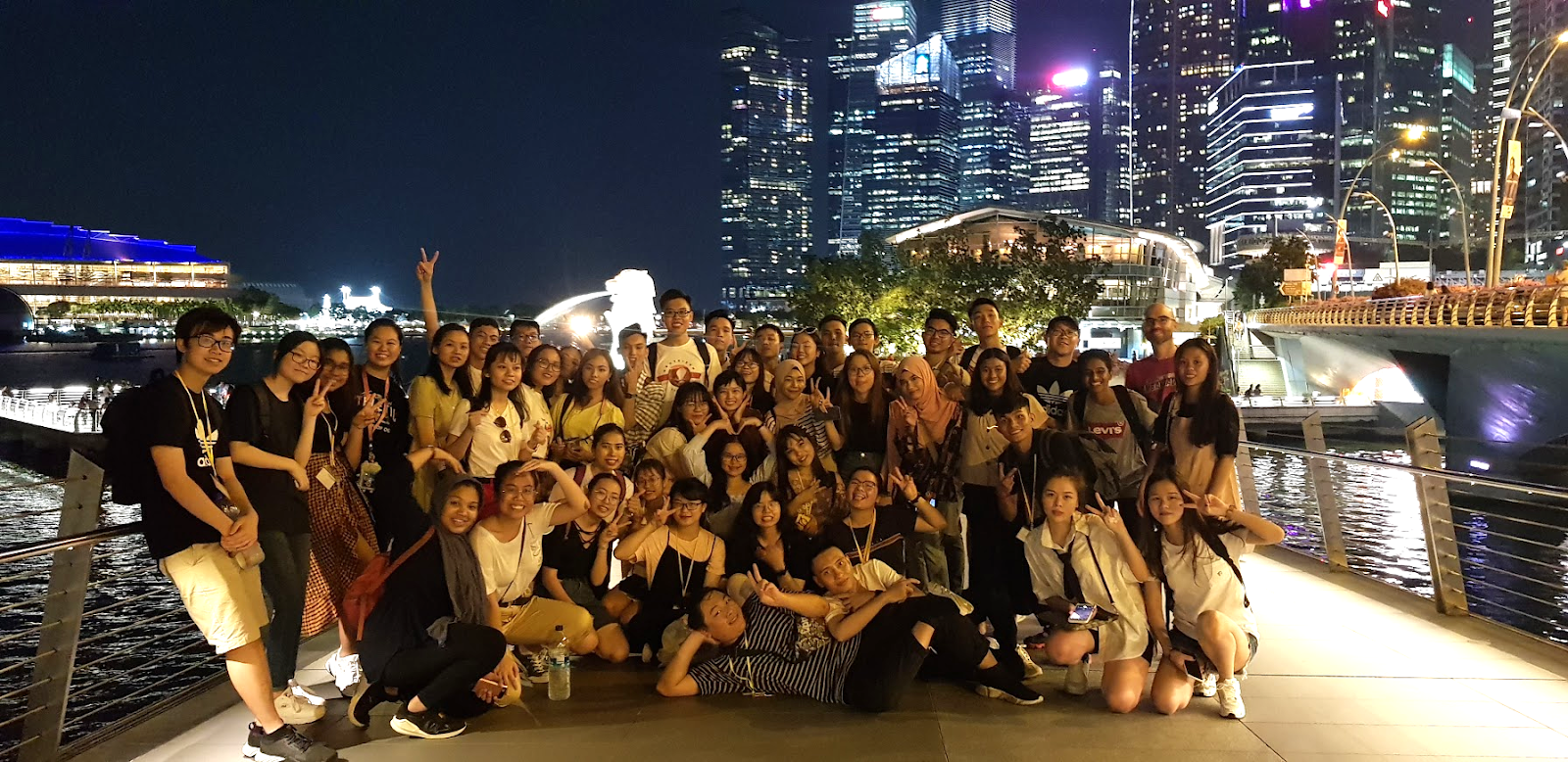 Inbound programme with Duy Tan University (Vietnam) (2019)
Inbound programme
 
Our Global Connect Student Group regularly host visitors from overseas. Our Student Leaders will draft the inbound programme and extended their holistic welcome and bonding programme via a residential stay in GCV apartments. Visitors are also invited to join Global Studies local programme workshops and/or Global Studies classes with our TP students.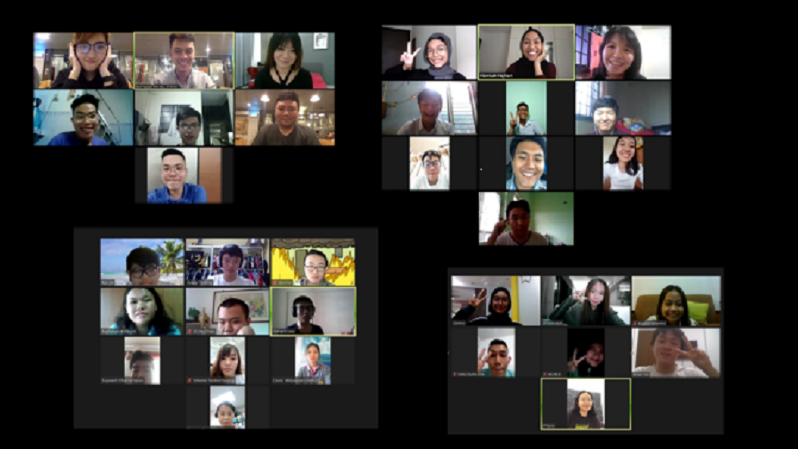 First ASEAN Student e-Xchange Programme edition in 2020 (10 Institutions from 5 countries)
ASEAN Student e-Xchange Programme
The ASEAN Student e-Xchange Programme is a virtual mobility programme in partnership with Passage2ASEAN (P2A) Association. Students will engage in weekly 45-minute e-meetings to share and discuss their respective countries and the United Nations Sustainable Development Goals (UN SDGs) while learning more from one another.
This eXchange programme offers a unique virtual student-exchange programme for Temasek Polytechnic students to meet overseas peers to hone cross-cultural skills, create network, foster the awareness about culture, globalization, and diversity, and build the foundation of understanding, respect, and friendship. At the end of the programme, the students will emerge with bigger hearts.
Contact Details
8.30 am to 6.00 pm (Mon to Fri) Closed on Sat, Sun & Public Holidays

Centre for Transcultural Studies
Temasek Polytechnic
Glocal Connect Village
Block 42, Level 1,
21 Tampines Ave 1
Singapore 529757