Overview
CUS focuses on two R&D thrusts of Solid Waste Management and Recycling for Strategic Building Materials, and Food Waste Reduction and Recycling.

With the mission to achieve sustainability in resource management and production through materials innovation, CUS capabilities include R&D at the national level; value-added industry engagement; and alignment of research and service with education. The Centre works also include creation of intellectual properties (IPs); licensing of raw ingredients and finished products; as well as commercialisation of IPs.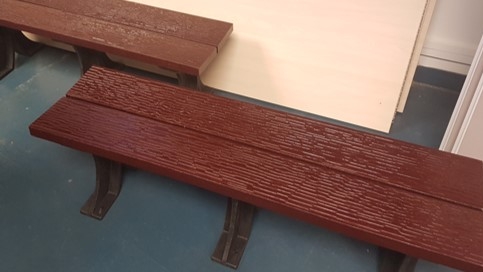 Solid waste management & innovative building materials
Raw materials & finished products from plastic wastes

Park facilities from wood & horticultural wastes

Sand replacement

3D printable composites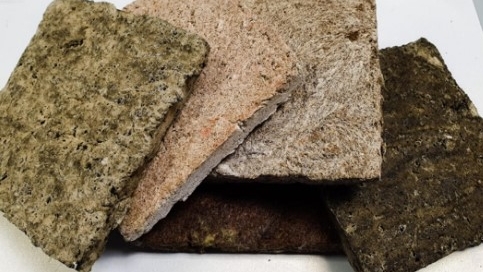 Food waste reduction & recycling 
Recycling food wastes into value-added products 

Organic wastes to building materials

Sustainable food packaging

Shelf-life extension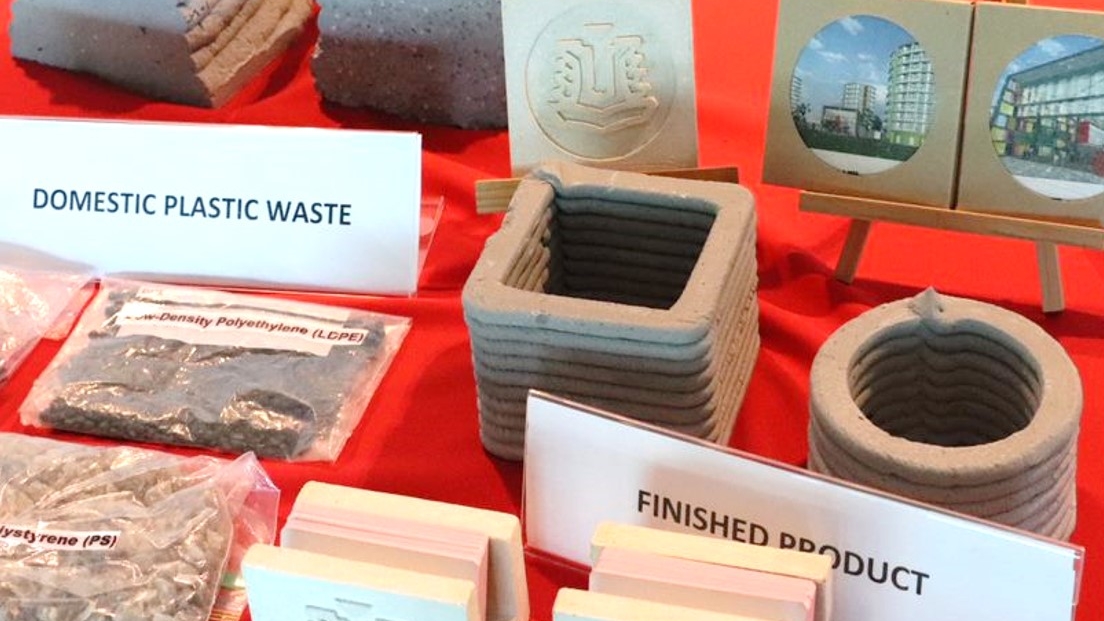 Industry collaborative research projects:
Integrated systems to transform urban wastes into finished products for building & infrastructure > National Environment Agency (NEA)

3D printable composites for productive & sustainable built environment > National Additive Manufacturing Innovation Cluster (NAMIC)
Repurposing wood & horticultural wastes for park facilities > National Parks Board (NParks)


Substitution of strategic natural resources with recycled urban wastes in concrete production > Building & Construction Authority (BCA) and Housing & Development Board (HDB)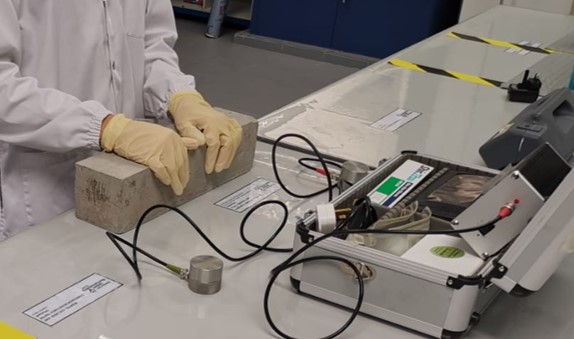 Physical Properties Testing:
Instron mechanical tester/ Vickers hardness tester
TGA and DSC
Malvern nanosizer/ Zeta potential
Ultrasonic pulse velocity tester
Contact angle measurement
Thermal conductivity equipment
Drop weight impact test
Mobile surface roughness tester
UV vis spectrophotometer with rotating sphere (powdered sample)
Powder flow meter
Penetrometer
Rotational viscometer
Indirect tensile test, Triaxial test (creep parameter)
Wheel tracker (simulate wheel frictional forces on asphalt)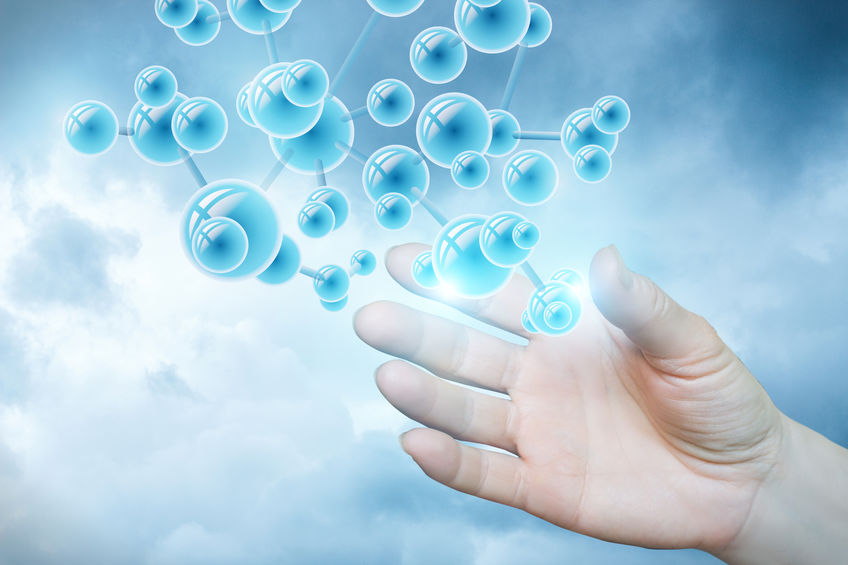 Industry Consultancy Projects:
Waste plastics in hot mix asphalt for infrastructural application
Bi-functional cold sprayed TiO2 composite
Environmentally friendly, reusable and cost-effective grease removal material
Development of thermal insulation composite material from renewable resources
Development of cellulosic insulation materials for buildings
Study of waste aggregate fines as partial replacement of cement and sand in mortar composites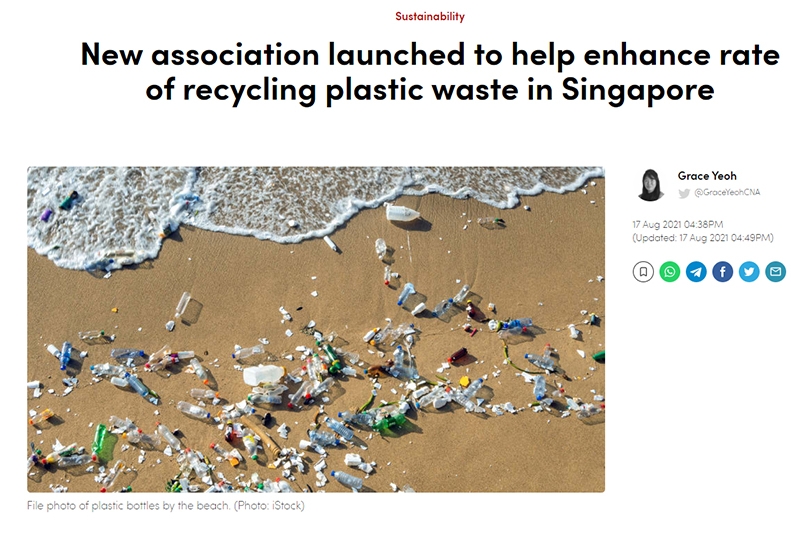 CUS is part of Singapore's R&D ecosystem to explore new solutions in plastic waste recycling

Singapore launched a new association, Plastics Recycling Association of Singapore (PRAS) to help enhance the nation's rate of recycling plastic waste.  CUS researchers are part of this new alliance along with various stakeholders to exchange knowledge and best practices on plastic waste management and recycling.
CUS' key role will be to look at processing mixed plastic waste into ingredients for building and construction applications, all part of Singapore's priority to adopt a circular approach when using our resources.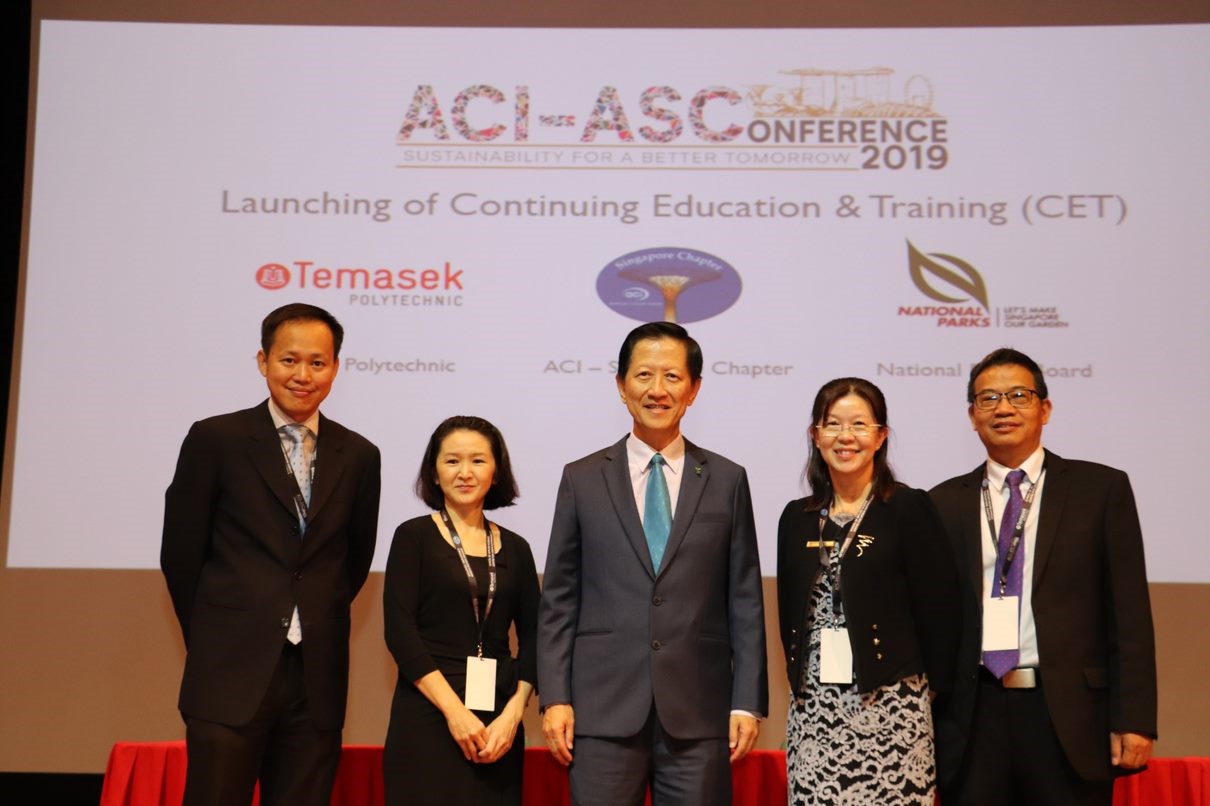 ACI-ASConference 2019: Sustainability for a Better Tomorrow
Jointly organised by CUS and the American Concrete Institute-Singapore Chapter (ACI-SC).  The event called upon international technical experts to discuss areas such as:
development of urban solutions and sustainability to design and build environmentally sustainable and liveable cities; 

research, innovation and technology to optimize liveable space and built environment to lower energy consumption and carbon footprint; and 

promote innovation, sustainability and productivity in concrete technology and applications.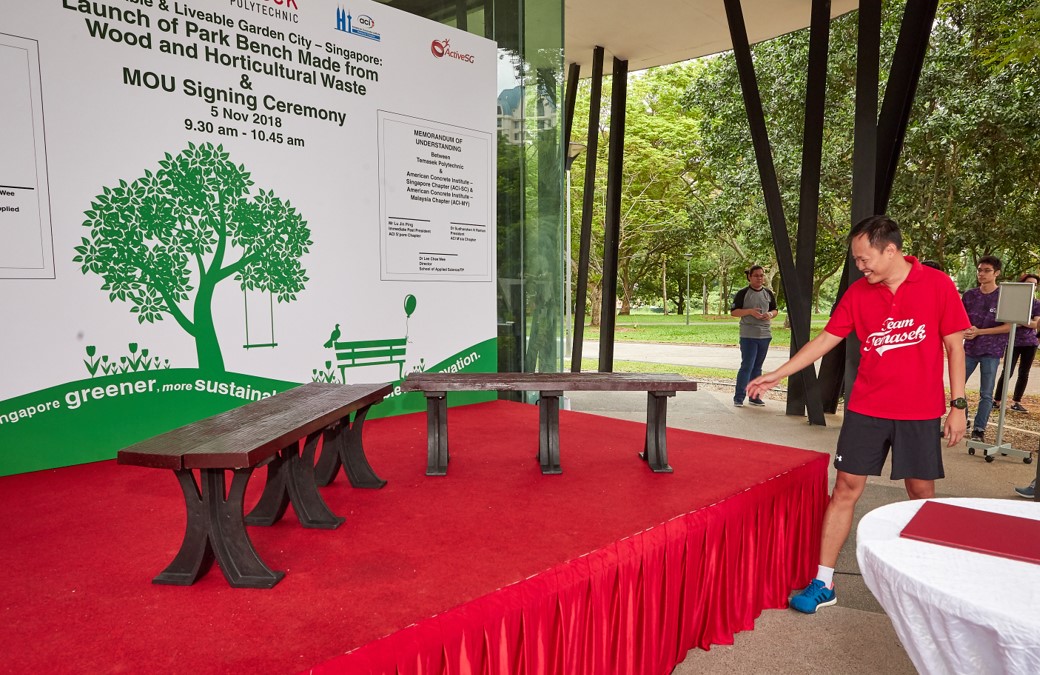 Launch of Eco-Friendly Park Bench
On 5 Nov 2018, TP launched a unique park bench made from twigs and branches, i.e. horticultural waste. Collaborating with NParks, TP has installed two park benches at the Pavilion Near Carpark A of Bedok Reservoir Park.These park benches are made from cementitious materials incorporating wood and horticultural wastes collected from Bedok Reservoir Park.
Contact Details
Dr Wong Sook Fun

8.30 am to 6.00 pm (Mon to Thu)
8.30 am to 5:30 pm (Fri)
Closed on Sat, Sun & Public Holidays

ASC General Office Address:

Temasek Polytechnic
School of Applied Science
East Wing, Block 1A, Level 3
21 Tampines Avenue 1
Singapore 529757