Helping Industry Detect Shrimp Pathogens Effectively and Efficiently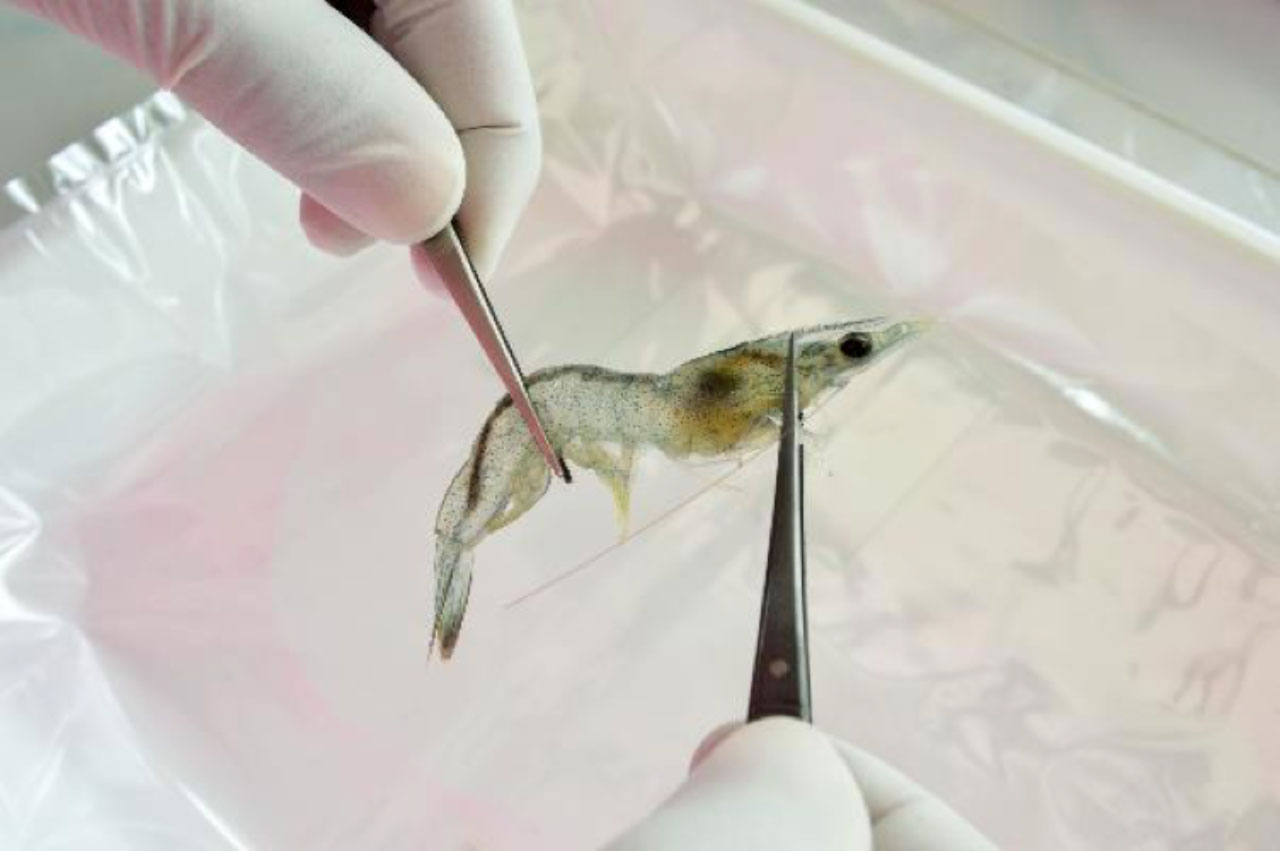 Together with Agri-Food & Veterinary Authority of Singapore (AVA), Temasek Polytechnic (TP) has developed a novel detection kit that is able to detect multiple shrimp pathogens simultaneously in a simple, rapid and cost-effective manner.
Shrimp pathogens are usually detected using real-time polymerase chain reaction (PCR) assay using Taqman probes which are expensive. The conventional PCR method is also time-consuming and tedious and needs post PCR processing to see results. Moreover, in case of a disease outbreak, farms and regulators would need to conduct different sets of tests which would be time-consuming and expensive.
AVA's and TP's technology allows detection of five types of pathogens within 2 hours. This potentially cuts detection turnaround time by two-thirds. The specificity and sensitive performance of the assay is also at least on par with current PCR technologies. The kit is also very economical and cost effective. A patent under the Patent Cooperation Treaty (PCT) has been filed to protect this invention.
This novel detection kit has been successfully licensed to Speedy Assay, a subsidiary of Revongen Corporation, which is a regional biotechnology business conglomerate with businesses in five market-focused segments: Biosciences, Medical, Halal, Agri-Biotech and Aquaculture. Speedy Assay hopes to deploy the detection kit to farms and laboratories in the region, including those in ASEAN member countries, India, Sri Lanka, China and Iran.