Visual Reinforcement Audiometry (VRA) systems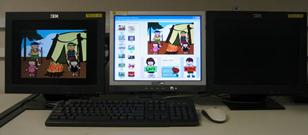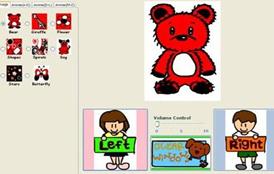 Visual Reinforcement Audiometry (VRA) systems are designed specifically to augment the hearing test procedures applicable to infants, particularly those between 6 months and 2 years old. Such systems are extensively used in paediatric audiology test centers (usually co-located in major hospitals). In conventional VRA system, the human tester is required to provide a "reinforcer" (usually animated puppets) when the infant responds to audio stimulus.
In 2007, Temasek Polytechnic developed a PC-based Video VRA system. Using a wide selection of age-appropriate digital media content as the "reinforcer", our Video VRA system is able to attract and sustain the infant's attention better. This translates to a higher efficacy during test execution and also yields a more accurate assessment. Our Video VRA system is also designed to be highly customisable to suit infants' preference.
Our first generation of Video VRA system (shown on top and on the right) was deployed at NUH in 2008 and is at present still in use by NUH Department of Otolaryngology (ENT). Our team continues to enhance the user-friendliness, features and capabilities of the system to address specific application needs, and is now working on a third generation system capable of accepting 3D media via USB interface.
The unique benefits offered by our Video VRA system had attracted interest beyond the shores of Singapore. Temasek Polytechnic is currently in discussion with a global supplier of audiometry solution manufacturer to out-license the proprietary technologies embodied in the PC-based Video VRA system.