Security Digital Roadmap
The Security IDP also includes a Digital Roadmap on training that has been developed by Info-Communications Media Development Authority (IMDA) and Ministry of Home Affairs (MHA), in partnership with SkillsFuture Singapore (SSG) and the Temasek Polytechnic – Security Industry Institute. The Digital Roadmap on training ensures that the industry's workforce is adequately prepared with the necessary mindset and skills to adopt digital solutions, and is ready for changes that come with digital transformation.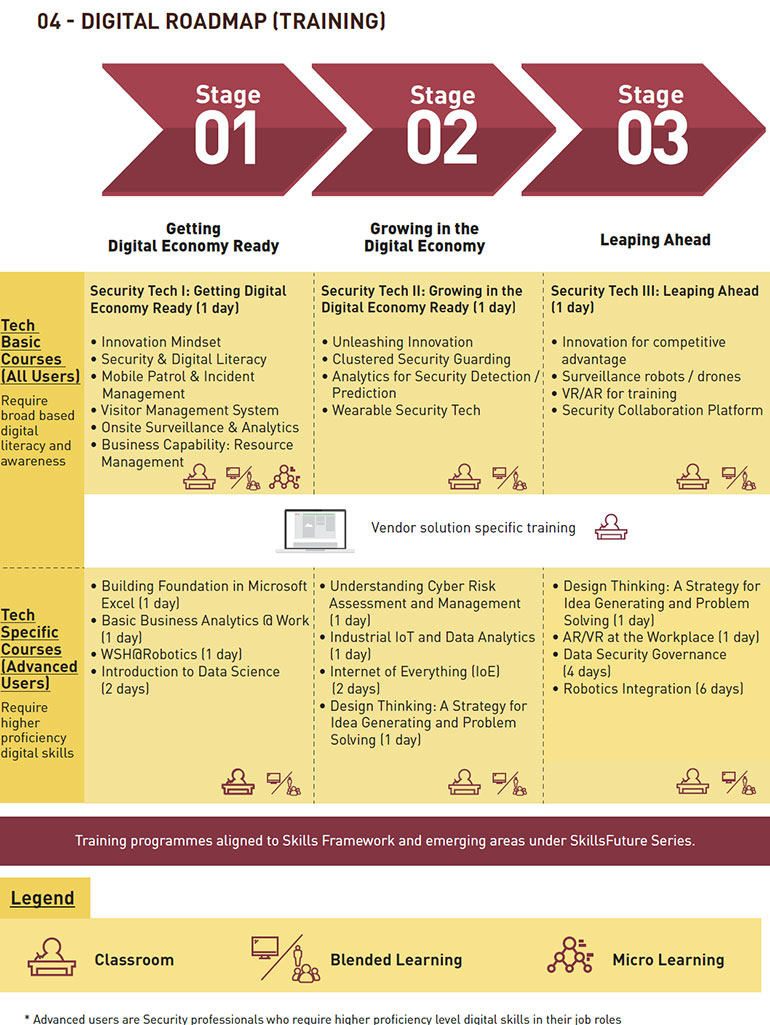 Please register your interest in the SII Security Technology courses here by filling up the indication of interest form here. Thanks.