Student Internship Programme

The School of Informatics & IT conducts diploma courses which emphasise the effective application of technology to improve the lives of people, businesses and organisations. Our students acquire a strong foundation in IT and specialize in areas like big data, business analytics, financial services, forensics, cyber security, game development, software solutions design, network management, smart solutions and so on.

Through the Student Internship Programme (SIP), we aim to provide our students with opportunities to work on real projects with Industry. Our students are available for between 6 to 9 months for internships in Singapore or overseas.

For more information, please visit the main Student Internship Programme (SIP) webpage and browse through the SIP FAQ.
"My internship at Corsiva Lab has provided me with the opportunity to acquire more knowledge and broaden my horizons in web development and current technologies used for website creation and content management. During my internship, I was able to improve my technical abilities, such as front-end web development, as well as my soft skills such as teamwork, communication, and time management. I received great guidance from my supervisors and the management team at Corsiva Lab, who were nurturing and supportive in walking me through my tasks and ensuring that I understood them. They were also approachable whenever I had any queries or issues. Overall, I really enjoyed my internship at Corsiva Lab."
Chua Maxinic Teng Hong
Diploma in Information Technology
Corsiva Lab Pte Ltd
Year of Internship: 2022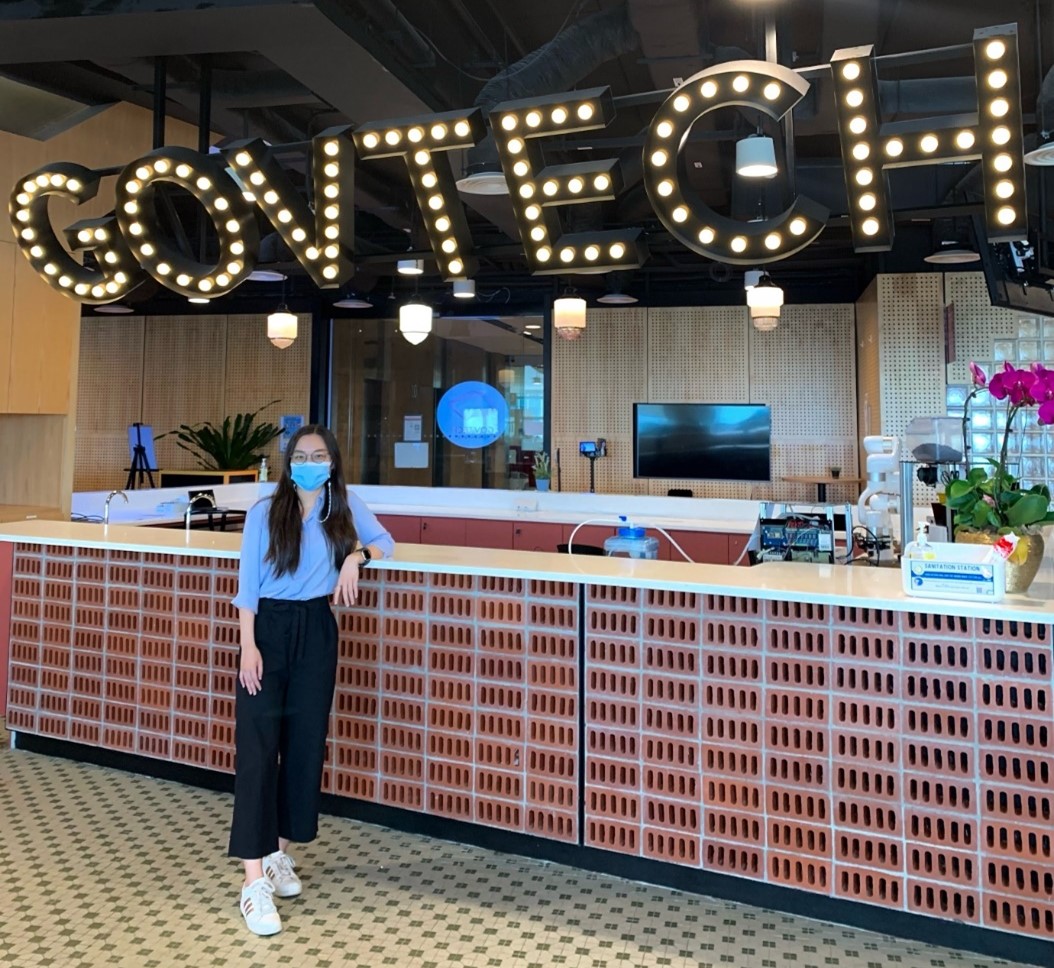 "The student internship in GovTech has allowed me to learn a massive amount of new knowledge and has helped me improve my technical skills greatly. I have also been able to strengthen my soft skills such as communication, project and schedule management, collaboration etc. I am glad to have had this opportunity to look at how government agencies operate and the projects that they are doing. During this one year-long internship, a sense of responsibility and self-discipline had been instilled in me since I had to take charge of my own project and complete tasks before deadlines. The projects assigned to me were very meaningful and I am very happy that these projects will be able to hugely benefit others. This internship has definitely exceeded my expectations. I really enjoyed working in GovTech."
Nathania Yeo Hwee Ying
Diploma in Big Data & Analytics
Government Technology Agency (GovTech)
Year of Internship: 2021 – 2022
"Government Technology Agency and Temasek Polytechnic started collaborating on a yearlong internship in 2021. Throughout the internship period from April 2021 to March 2022, we were impressed by TP's students strong technical foundations, ability to communicate effectively and ability to articulate well despite being students.
They were keen and motivated learners that take the initiative to enrol in courses to hone their skill set so that they can match up to and even go beyond their work requirements. They were also able to independently experiment and debug their own applications, demonstrating familiarity with web development, machine learning/statistics fundamentals and networking and algorithmic development. They can communicate effectively with peers and colleagues to assist and receive feedback about their work, despite the challenges associated with remote working during the COVID-19 pandemic."


Mr Christopher Sia
Assistant Director & Head of Engineering
Government Technology Agency
"Temasek Poly (TP) Internship Programme provides a unique opportunity for a selected group of talented students to work within Pixel Mechanics. Students on board were dedicated, allowing them to experience a wide range of skillsets during the programme; which was mutually beneficial to the students and Pixel Mechanics. By the end of the programme, we could identify promising people for full-time job offers, and students would have gained an understanding of expectations to kick off their career."

Mr Edwin Ang
Account Manager
Pixel Mechanics Pte Ltd
Contact Us

For SIP query across diplomas within School of Informatics & IT, please send email to iitsip@tp.edu.sg
Looking for another school? Please refer to the information here. Questions? Please visit the SIP FAQ