Course Overview
Lighting design can transform the ambience, purpose and mood of a space or setting. By understanding the science and effects of lighting, spatial designers can take on a deeper and more informed approach in incorporating lighting design within their scope of work.
In this course, you will be equipped with the in-depth knowledge and skills to design environments with light. Learn the functional roles and techniques of light, its psychological and physiological effects, as well as how to optimise light consumption in different environments. You will be taken under the wings of highly experienced faculty from the School of Design, including current industry practitioners. Through our lighting simulation lab, you get exciting opportunities to explore and experiment with lighting concepts.
Look forward to emerging as confident designers in the area of lighting design, ready to flow into the strong industry demand.
Join us to illuminate your career journey in the Interior and Architectural Design industry!
---
All students are required to bring their own notebooks for lessons. You may refer to the required technical specifications for notebooks HERE.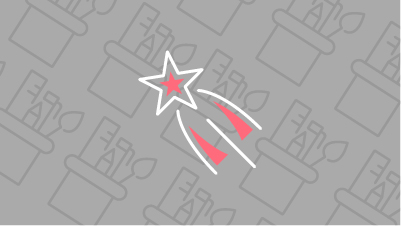 UNIQUE SPECIALIST DIPLOMA COURSE
This is the only Specialist Diploma in this discipline in Singapore.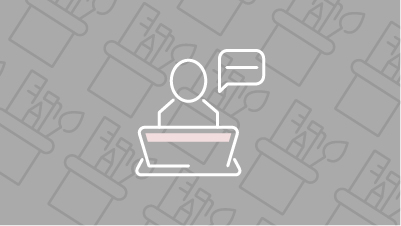 LEARN FROM RELIABLE INDUSTRY EXPERTS
Be taught by designers and industry practitioners with core expertise and currency in design experience in the area of lighting.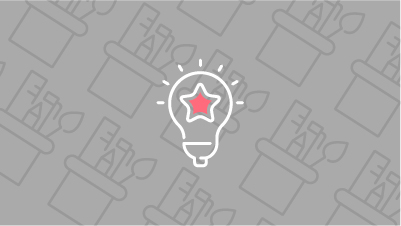 DISCOVER MORE WITH OUR LIGHTING SIMULATION LAB
Explore and experiment different types of light effects in a unique lighting simulation lab.
Entry Requirements
Minimum Entry Requirements
A Polytechnic Diploma or ITE Technical Diploma / Technical Engineer Diploma / Work-Learn Technical Diploma in Spatial Design-related discipline or equivalent
OR A Bachelor's Degree or equivalent
OR A Post-Secondary Certificate with at least 5 Years of relevant working experience
Who Should Attend
Fresh graduates and practitioners in the relevant industries looking to deepen their existing expertise or to expand their portfolio. Participants with qualifications/work experience relevant to the spatial design or lighting design industry. Such as Interior Design, Architecture, Urban Design, Exhibition Design, Events Design, and Landscape Design.
Working adults with work experiences in spatial design/lighting design industry such as lighting design assistants, lighting technicians, lighting manufacturers, lighting product designers.
Subject Code
Subject
DCE011A
Light, Materiality and Space

This subject examines the science of light with a focus on its functional roles, techniques, fittings and technology, in conjunction with space and materiality. It includes the learning of codes and standards, energy management, calculations, and lighting design communication methods. This subject will engage learners in studio work, seminars and visits to project sites.

DCE012A
Lighting for Environment

This subject involves the study of lighting design concepts for optimal consumption in their various functional roles for environments such as work, leisure, healthcare, safety and entertainment. These concepts are experimented with and applied through the use of mock-ups and light simulation in a studio practice-based environment. This subject will engage learners in studio work, seminars and visits to project sites.
Subject Code
Subject
DCE013A
Lighting Psychology

This subject focuses on the psychological and physiological effects of light. Included in this subject is the study of the role of lighting design in the areas of wellbeing, rehabilitation, productivity, way finding and branding. This subject will engage learners in studio work, seminars and visits to project sites.

DCE014A
Lighting for Human Behaviour

This subject will engage learners in a studio practice-based environment to apply lighting design psychology to obtain optimal user response and human behaviour according to a given brief based on a specific live project of the student's choice. This may encompass a variety of lighting design for environments in hospitality and retail, corporate, exhibition, and care centres. This subject will engage learners in studio work, seminars and visits to project sites.
Modes of Assessment
The assessment is 100% course work with a combination of studio work, seminars, project site studies and portfolio reviews.
For more information on course fee / schedule, or to apply,
Career Opportunities
For experienced practitioners who have successfully completed the course, they will be able to take on a more senior role such as Senior Designer, Design Lead, Design Director, by applying their lighting design expertise to both deepen and expand on their existing design discipline and practice for their organizations.
For recent graduates who have just joined the industry and successfully completed this course, they will be able to apply lighting design within their existing design discipline to differentiate themselves as a designer who value adds to their organization.
Course Contact
Monday - Thursday: 8:30am - 6:00pm
Friday: 8:30am - 5:30pm

Closed during lunchtime, 12:00pm - 1:00pm
and on weekends and public holidays.

Temasek SkillsFuture Academy (TSA)
Temasek Polytechnic
East Wing, Block 1A, Level 3, Unit 4
21 Tampines Ave 1
Singapore 529757