Course Overview
Fashion is an industry that drives a significant part of the global economy. However, the rise of fast fashion has come at a cost, with significant environmental implications, from overflowing landfills to polluting waterways. As sustainability becomes a pressing issue, the fashion industry is starting to rethink its approach and embrace sustainable fashion.
Are you passionate about making a positive impact in this growing field? Our course is designed to equip you with the necessary skill and knowledge to meet evolving requirements for sustainability in the fashion industry. Our curriculum includes an understanding of sustainable materials, manufacturing processes, and circular business models.
Join us for a holistic and transformative learning experience that facilitates the integration of sustainable concepts and strategies into the fashion business. Be a part of the sustainable fashion movement, driven by consumer advocacy and increased awareness, alongside retail and retailer/producer interest targeting these consumer groups.
Enrol in our course and contribute towards making a positive impact in the fashion industry.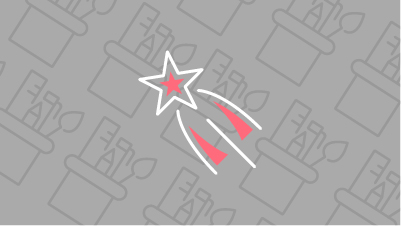 FUTUREPROOF YOUR JOB
Stay competitive, up to trend, and create a circular ecosystem.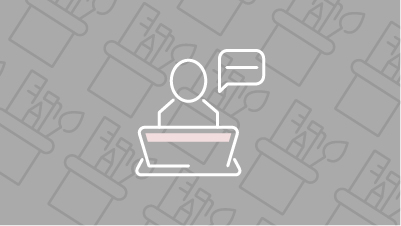 LEARN FROM RELIABLE INDUSTRY EXPERTS
Be coached by designers and industry practitioners with core expertise and experience in the area of sustainable fashion.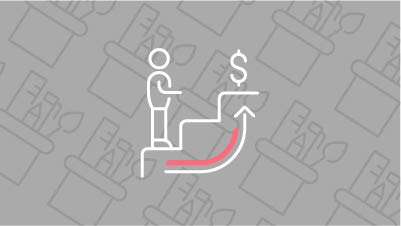 DISCOVER EMERGING CAREER PATHWAYS
Explore expanding job opportunities in the sustainable fashion industry in Singapore and beyond.
Who Should Attend
This programme is designed for fresh graduates and practitioners in the relevant industries who are eager to deepen their existing expertise or to expand their portfolio in the green fashion industry. Seasoned practitioners employed in the apparel industry or business owners seeking to transition to become sustainable fashion practitioners will find exciting new prospects upon completion of this programme.
Subject Code
Subject
DCE055Z
Human & Natural Capital

The subject introduces the concept of sustainability by seeking associations between people and the planet, inspiring participants to appreciate some of the most pressing challenges of the 21st century. The subject also introduces international guidelines such as UN Sustainable Developmental Goals to contextualise global issues and their implications for the future of the planet. The subject will apply the notion of Nature as a self-regulating system to analyse current practices of resource production and consumption.

AST0101
Waste Reduction & Reuse

This subject introduces basic knowledge of essential waste reduction from a multidisciplinary perspective. It will focus on reduction through recycling, reuse, recovery, and life cycle assessment. The subject will also cover the current sustainable waste management strategies and their relevance to various industries.

DCE056Z
Sustainability & Systems Thinking

The subject will take a systems approach to address sustainability challenges to make a case for holistic, integrated, and interdisciplinary thinking that questions assumptions and worldviews to create a viable, sustainable design solution.
Subject Code
Subject
DCE059C
Sustainability in Fashion

This subject covers fundamental knowledge of sustainable fashion. It provides an understanding of the global & local industry trends that have caused significant shifts toward sustainability. The module will also explore case studies of fashion brands invested in sustainable transformation.

DCE060C
Circular Fashion Principles

This subject focuses on the need to change the fundamental aspirations of the fashion business. It covers alternative business models contributing to systems change in the fashion industry by offering new blueprints for sustainability. Circular design principles that encourage recycling, reusing, and repurposing will be integral to the subject.

DCE061C
Sustainable Materials Sourcing & Supply Chain Management

This module will develop broad-based knowledge of sustainable materials, standards, and product factors around sustainable materials. The course will also cover innovations, measurement methods such as Life Cycle Analysis (LCA) and ethical materials sourcing strategies.
Modes of Assessment
The assessment will be based on a combination of coursework components such as case studies, assignments, projects, and presentations.
Career Opportunities
Graduates of the course will be able to take up potential positions such as:
Sustainable Fashion Assistant
Sustainability Manager
Sustainability Project Manager
Senior Sustainability Sourcing Partner
Sustainable Accessories Materials Research Specialist
Sustainable Manufacturing Coordinator
Online application may close earlier for courses with overwhelming response.
For details on Application and Admission Process, please click here.
Fees Type
Course Fees per PDC
(w GST)

Singapore Citizens

Aged 40 and above (Individual or SME-sponsored)
S$282.48
Aged below 40
S$423.72
SME-sponsored aged below 40
S$291.72
Others & Repeat Students
S$2,824.80
Non-Singapore Citizens
Singapore Permanent Residents
S$1,166.40
SME-sponsored (Singapore Permanent Residents)
S$296.64
Others & Repeat Students
S$2,903.04
SkillsFuture Credit Approved. For more details, please click here.
Course fees payable is based on per Post-Diploma Certificate.
Course fees will be reviewed by MOE on an annual basis and adjusted accordingly.
MOE subsidy will not be applicable for students who repeat a module or semester.
With effect from 1 Jul 2020, the Workforce Training Scheme (WTS) will be replaced by the Work Support Scheme (WSS); for more information, please visit:
https://www.wsg.gov.sg/programmes-and-initiatives/workfare-skills-support-scheme-individuals.html
Mr Vu Nguyen
Having been in the Fashion and Retail industry for over two decades and with a Bachelor's Degree of Arts, Vu Nguyen has acquired and highly developed his retail merchandising skills during his time with international companies and major department stores such as Hugo Boss, Lacoste, The Gap, and Guess.  He brings on a deep understanding and knowledge in Retail Merchandising, Buying, and Brand Management.  With his vast experience in the field, he takes on a global perspective for fashion business and guide learners on their journey within the Fashion and Merchandising world.

Mr Jason Hoo
Jason graduated from University of Sydney with a Bachelor degree in Design (Architecture & Digital Media) in 2004 and a Bachelor degree in Architecture in 2006.
He has 7 years of working experience in architecture consultancy in Australia and Singapore since 2006, designing and managing residential, commercial and mixed-used projects. He was the team leader for 2 condominium projects overseeing many aspects of architectural practice involving design, drafting, statutory submissions, project management and contact administration.
In 2014, he joint Ngee Ann Polytechnic as a lecturer in architecture and design. Some of the notable positions include deputy course chair of Sustainable Urban Design and Engineering, and subject leader of an 'O'-Level subject, Design Studies. In 2022, he joint Temasek Polytechnic to continue his teaching career as a lecturer in Interior Architecture and Design.
Ms Marta Miguel (PhD)
Marta studied architecture at the Faculty of Architecture, University of Lisbon in Portugal and Ecole Nationale Superieure D'architecture de Montpellier in France (ENSAM).

Marta worked as an independent architect and urban designer in Portugal, Holland and Angola. She taught architecture at TU-Delft in the Netherlands and at Robert Gordon University (RGU) in the UK, where she defended her Doctored degree.
Her research interests are related to urban and human sustainable development and the role of architecture as a catalyst for urban change. She believes that architecture can be used as a tool to regenerate ecosystems and integrate human and natural systems in a more resilient and compatible manner.
She is working as a Senior Academic Mentor at the Temasek Polytechnic (TP) in Singapore. While teaching at TP Design School, she collaborated with industry partners and governmental agencies such as Urban Redevelopment Authority (URA), National Parks Board (NParks) and Singapore Food Agency (SFA) in various projects related to social and cultural issues, poverty, urban segregation, and identity.
Course Contact
Monday - Thursday: 8:30am - 6:00pm
Friday: 8:30am - 5:30pm

Closed during lunchtime, 12:00pm - 1:00pm
and on weekends and public holidays.

Temasek SkillsFuture Academy (TSA)
Temasek Polytechnic
East Wing, Block 1A, Level 3, Unit 4
21 Tampines Ave 1
Singapore 529757