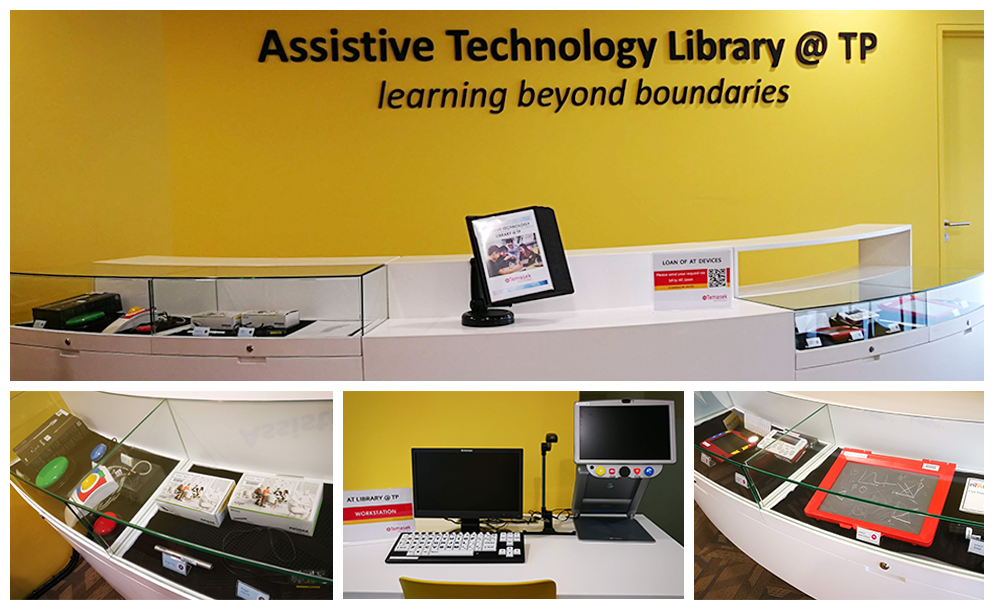 The Library has a range of Assistive Technology (AT) devices available for loan to students with special educational needs. These devices provide learning support to students with physical, visual and hearing difficulties among others.
To borrow an AT device, students may submit their request via https://bit.ly/ATLoan. Upon submission of the request, please wait 3 to 5 working days for Student Support & Career Services (SSCS)'s authorisation via email before approaching the Library. SSCS staff will also be able to advise students on the best device for their needs.

Please note that hubs and presentation room are currently closed and not available for booking.
Students and staff can book hubs, pods or presentation room for group discussions through the TP Resource Booking System (TPRBS) found in their respective student and staff portals. Refer to the guides below for details on how to access the booking system.

Note that bookings for the week start at 0000 hours on Monday. Each individual has a quota of 3 hours per week that can be used for either a hub, pod or presentation room.
Full-time student portal (guide for booking)
Part-time student portal (guide for booking)
Direct link or Staff portal (guide for booking)
For details about the types of facilities available for booking, refer to this page.
Log On To TP's WiFi
Current TP student can connect to the TP-Student Wi-Fi. Staff can connect to TP-Staff when using their TP-issued laptops or devices, or TP-Surf if they are using their personal laptops or devices. Instructions for Windows 8 and Windows 10.

Photocopy
Self-service photocopiers are available on levels 6 and 7. Payment is by EZlink card or FlashPay. For photocopying, ring binding and lamination services, approach the vendor's office located at level 4 (behind Pod 8).
The Copyright Act of Singapore permits photocopying for research or private study, of up to:
10% of the number of pages or one chapter, whichever is the greater
one article from a journal or magazine, whichever is the greater
Copyright notices are placed near to the photocopiers and it is your responsibility to comply with the Copyright Act. Library staff have the authority to confiscate copies made in contravention of these regulations.
Print
Printers are available on levels 4 and 5. You can print wirelessly from your laptop (instructions for Windows & Mac laptops), or use a thumb drive at the thumb drive station. Payment is by EZlink card or FlashPay. For printing assistance, approach the vendor's office located at Level 4 (behind Pod 8).
Scan
There are two A4 scanners attached to the E-Resource PCs at Level 2.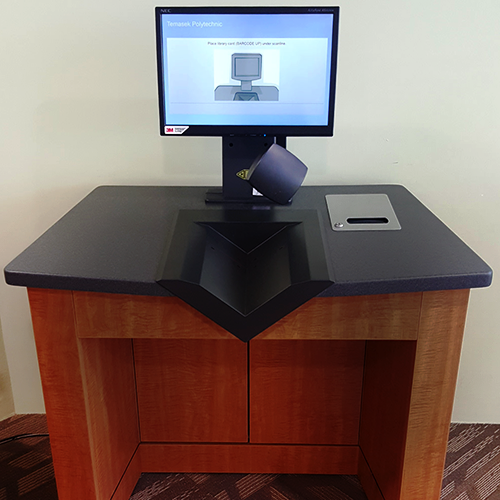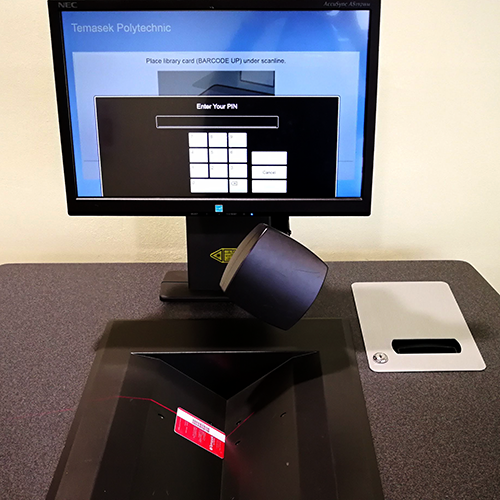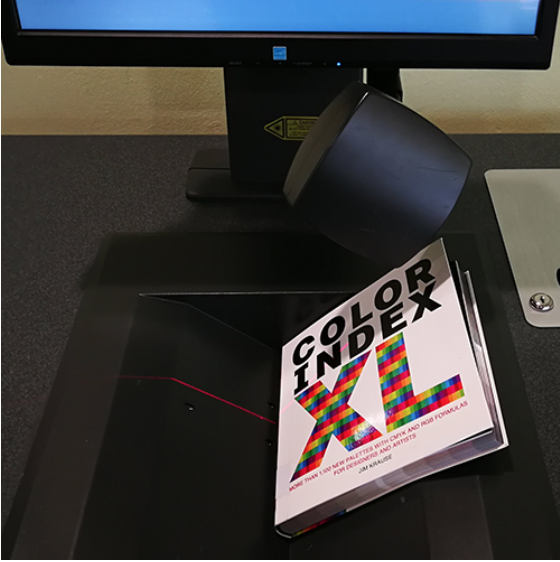 The three PCs and one DVD player on Level 2 are for the use of e-resources (e.g. LawNet) and audio-visual materials recommended by lecturers.
As the PCs are for specific e-resources rather than general use, students are encouraged to Bring your Own Device (BYOD) so as not to deprive others who need to use these e-resources. The PCs are available on a first-come, first-served basis and each session is limited to 1 hour. The C: drive cannot be accessed and all documents will be automatically erased from the PCs. You will be prompted to save your work before the end of your session, so you can either email the documents to yourself or save them using a thumb drive.
The table below summarises how to login to the PCs and where to get your password reset:
Logging in
Password reset
TP student
TP email address (e.g. xxxxx@student.tp.edu.sg) and password

Full time student:

To reset your password, visit the ITSM Centre at EW1A-04-02 or call 6780-5933

Mon – Fri: 8.00am to 9:30pm

(except for Sep vacation period where closing time will be at 6:30pm)

Sat: 8.00am – 1.00pm

Part time student: Approach the Library Loans Counter

TP staff
TP email address (e.g. xxxxx@tp.edu.sg) and password
Contact Helpdesk at x5933
External member
Library ID and password
Approach the Library Loans Counter
SIT@TP student & staff
SIT login ID and password

SIT students: contact Ms Janice Fong at Janice.fong@SingaporeTech.edu.sg

SIT staff: contact SIT IT Department