Course Overview
Have you ever wondered how hydrotherapy and massage therapy help maintain animal health? Are you curious to find out how therapeutic treatment involving herbal medicine, acupuncture, and other forms of complementary veterinary care and support can improve the well-being of animals?
In this course, learn alongside veterinary experts as they guide you through therapeutic handling skills to facilitate animal rehabilitation, such as physiotherapy modalities, alternative diets and nutrition for supportive and palliative care. You will also learn to care for animals of different breeds and stages of growth and understand more about positive behaviour modification. In addition, acquire new skills in emergency rescue care, post-surgery care and dental nursing.
As rehabilitation and holistic veterinary medicine are fast-growing areas in pet welfare and veterinary practice, you will be equipped with the necessary skills to work in veterinary clinics, hospitals, animal theme parks, animal shelters and more.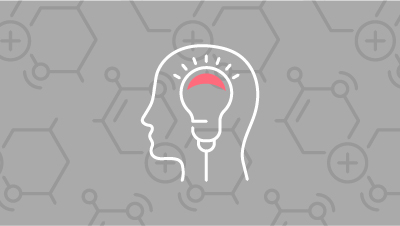 LEARN FROM INDUSTRY EXPERTS
Learn from our team of industry certified practitioners who are at the forefront of the growing pet wellness and holistic veterinary medicine industry.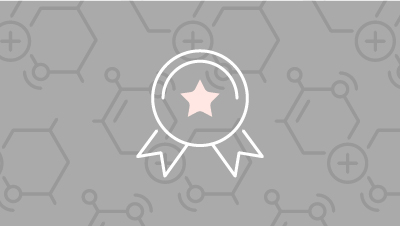 UNIQUE COURSE PROVIDER
The only local part-time training provider for therapeutic handling skills to assist in complementary therapies, such as acupuncture, in veterinary practice.
EXPERIENTIAL LEARNING
Hands-on practical sessions utilising in-house facilities for animal rehabilitation, such as manual therapy, hydrotherapy and laser therapy.
Entry Requirements
Minimum Entry Requirements
A Polytechnic Diploma or ITE Technical Diploma / Technical Engineer Diploma / Work-Learn Technical Diploma in Science, Technical, Engineering, Math (STEM) or equivalent
OR A Bachelor's Degree or equivalent
OR A Post-Secondary Certificate with at least 5 Years of relevant working experience
Who Should Attend
Fresh graduates with relevant diploma or equivalent in veterinary technology, veterinary bioscience, biomedical science and technology, biotechnology, pharmaceutical, nursing or occupational therapy.
Diploma or equivalent in veterinary technology, veterinary bioscience, biomedical science and technology, biotechnology, pharmaceutical, nursing or occupational therapy with more than 1 year of experience.
Subject Code
Subject
AVW0101
Animal Communication, Behaviour and Enrichment

This subject covers an introduction to the communication in domestic companion species. Students will study the fundamentals of companion animal behaviour, and learn a variety of behaviour modification methods that are recognized for use. Students will also learn the basics of environmental enrichment in these species.

AVW0102
Animal Nursing Care and Health

This subject covers different forms of veterinary nursing care, such as breed specific and life stage care; and veterinary care in companion animals. There will be a greater elaboration on the principles of veterinary nursing, with a focus on surgical and medical nursing. An overview of animal health including body condition scoring, pain assessment, zoonoses and legislation will also be covered.

AVW0103
Animal Rescue and Care

The subject covers the basics of veterinary rescue and emergency care, and emphasizes the principles of triage, and emergency nursing. Students will be introduced to equipment and skills required to be an effective team member in an emergency setting.
Subject Code
Subject
AVW0201
Fundamentals of Complementary Veterinary Medicine and Care

This subject covers the basics of the types of complementary medicine commonly encountered in veterinary medicine. These include herbal medicine and nutraceuticals, Traditional Chinese Medicine, and complementary physiotherapy modalities. An overview of their individual and/or combined application(s) with conventional western veterinary medicine to provide a holistic treatment plan for patients will be discussed.

AVW0202
Animal Rehabilitation and Wellness Techniques

This subject covers animal biomechanics, exercise physiology and physiotherapy of small and large animals. Topics include therapy and exercises for general health maintenance and rehabilitation. Physical assessment and wellness programme planning for rehabilitation, supportive and palliative care will also be covered.

AVW0203
Diet and Nutrition for Rehabilitation and Wellness

This subject covers the nutritional requirements of animals and consideration factors for planning a diet specific to animal breeds, age and health conditions. Alternative diets, dietary supplements and herbal nutrition for wellness will also be covered.
Modes of Assessment
The assessment would be based on 100% coursework with written & practical tests, case studies, assignments, presentations and projects.
Online application may close earlier for courses with overwhelming response.
For details on Application and Admission Process, please click here.
Fees Type
Course Fees per PDC
(w GST)

Singapore Citizens

Aged 40 and above (Individual or SME-sponsored)
S$269.64
Aged below 40
S$410.88
SME-sponsored aged below 40
S$278.04
Others & Repeat Students
S$2,657.88
Non-Singapore Citizens
Singapore Permanent Residents
S$1,088.64
SME-sponsored (Singapore Permanent Residents)
S$282.72
Others & Repeat Students
S$2,721.60
SkillsFuture Credit Approved. For more details, please click here.
Course fees payable is based on per Post-Diploma Certificate.
Course fees will be reviewed by MOE on an annual basis and adjusted accordingly.
MOE subsidy will not be applicable for students who repeat a module or semester.
With effect from 1 Jul 2020, the Workforce Training Scheme (WTS) will be replaced by the Work Support Scheme (WSS); for more information, please visit:
https://www.wsg.gov.sg/programmes-and-initiatives/workfare-skills-support-scheme-individuals.html
Course Contact
Monday - Thursday: 8:30am - 6:00pm
Friday: 8:30am - 5:30pm

Closed during lunchtime, 12:00pm - 1:00pm
and on weekends and public holidays.

Temasek SkillsFuture Academy (TSA)
Temasek Polytechnic
East Wing, Block 1A, Level 3, Unit 4
21 Tampines Ave 1
Singapore 529757