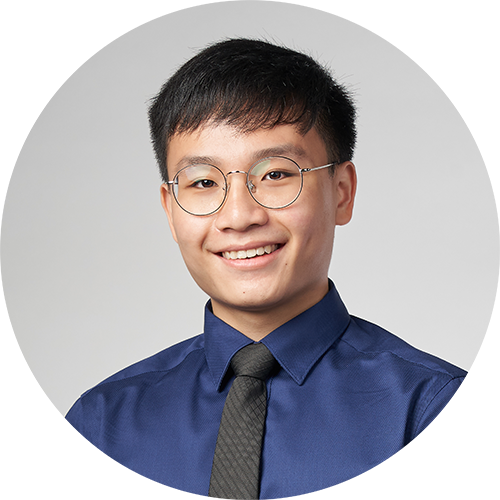 Teo Xuan Ming – Diploma in Financial Business Informatics
Recipient of The Lee Kuan Yew Award
A recipient of the Lee Kuan Yew Award, Teo Xuan Ming's interest in IT was sparked when he went through the Polytechnic Foundation Programme at TP. The eldest son of a mechanical engineer and a housewife, he was in the Normal (Academic) stream at Xinmin Secondary School. With his inclination for science, technology, engineering and mathematics, he decided to pursue the Diploma in Financial Business Informatics.
Recalling his PFP@TP journey, Xuan Ming said that his PFP@TP journey had helped him improve his research and reasoning skills, provided the foundational maths knowledge required for fundamental computational thinking, and developed his public speaking and presentation skills.
Xuan Ming also credits the PFP@TP programme for providing him with an opportunity to explore programming and discovering his passion for it. While serving an attachment with JP Morgan, Xuan Ming was commended for his exceptional resourcefulness and skill in conducting research and learning in a project at JP Morgan, where together with a software engineer, he worked to design and develop dashboard applications. Most importantly, Xuan Ming is thankful for how he was given a bunch of classmates and friends that he could count on for help in his IIT modules throughout his poly years, whom he continues to hang out nicely with even after his graduation!