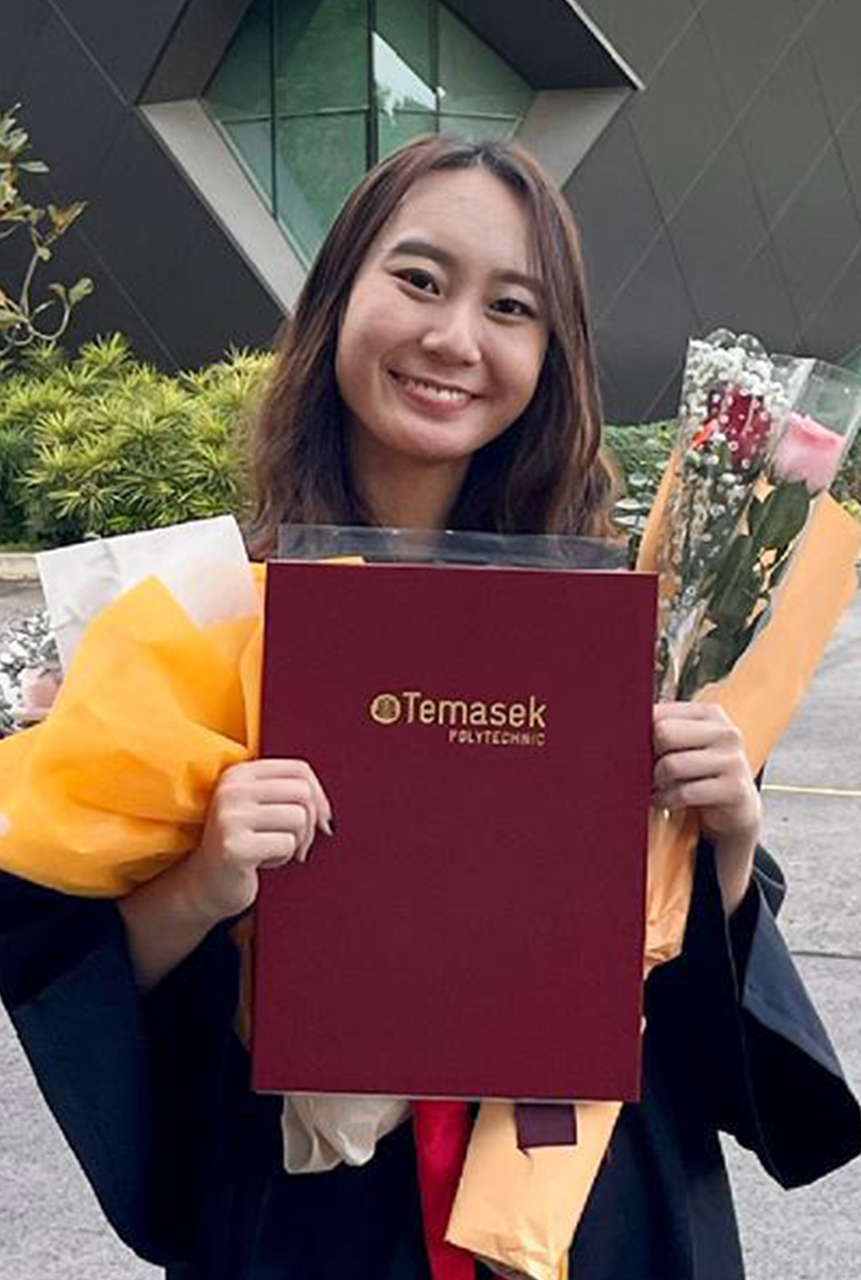 Ong Hui Min – Diploma in Hospitality and Tourism Management
Valedictorian, Class of 2021
Valedictorian of the Diploma in Hospitality and Tourism Management, Ong Hui Min remembers how she was often perceived as a shy and quiet individual. However, this all changed when she embarked on her PFP@TP journey. During her PFP@TP year, Hui Min learnt the importance of presentation skills and the delivery of thoughts and ideas. This head start that she received during her PFP year, gave her a boost during her internship at Raffles Hotel Singapore, where she was able to communicate information clearly to guests.
Hui Min also credits PFP@TP with providing a smooth transition from secondary school into her polytechnic years, which helped her to cope better with the poly workload while striking a balance between schoolwork and CCA commitments.
Hui Min graduated with a Diploma in Hospitality Management and Tourism (with Merit), and also placed on the Director's List (AY18/19). Beyond her academic achievements, Hui Min was also awarded the Service Excellence (Group) Award 2020 and the CCA Merit Award (Leadership) 2020 for her CCA achievements and contributions.
A Pei Hwa Secondary School alumnus, Hui Min is presently pursuing a Degree in Business Management at the Singapore Management University.