Course Overview
The Polytechnic Foundation Programme (PFP@TP) is a one-year programme provided by the Centre for Foundation Studies to provide a head start for the top Secondary 4 Normal (Academic) students at the Singapore-Cambridge GCE N(A) Level Examinations in Temasek Polytechnic. Instead of taking the GCE O Level Examinations in Secondary 5, eligible students can join PFP@TP before admission to their pre-selected diploma courses.

The PFP curriculum consists of five common subjects and two domain cluster subjects each semester. PFP students go through a modular credit system, where credit units are awarded for every subject they complete.

The PFP curriculum follows Temasek Polytechnic's academic calendar, which runs in two semesters. Lessons are conducted in small groups.
View the brochure for essential information about the programme.
Entry Requirements

Secondary 4 N(A) students who are eligible for the PFP will be invited to apply through the Polytechnic Foundation Programme Admission Exercise (PFPAE) in January.
They should first progress to Secondary 5 before the commencement of the application process.

Eligible N(A) students who have done well for Singapore-Cambridge GCE N(A) Level examination will be invited to apply for the Polytechnic Diploma courses of their choice under PFP.

To be eligible to apply for the PFP, N(A) students must:

Obtain ELMAB3 (English Language, Mathematics, Best 3 subjects) raw aggregate score of 12 points or better (excluding CCA bonus point) at the GCE N(A) Level examination; and
Meet the following subject-specific requirements:

For Courses featured in Group 1
Minimum Required Grades
English Language Syllabus A
3
Mathematics (Syllabus A / Additional)
3

One of the following relevant subjects:

Science (Physics, Chemistry)
Science (Physics, Biology)
Science (Chemistry, Biology)
Food and Nutrition
Design and Technology

3
Any two other subjects excluding CCA
3
For Courses featured in Group 2
Minimum Required Grades
English Language Syllabus A
2
Mathematics (Syllabus A / Additional)
3

One of the following relevant subjects:

Principles of Accounts
Literature in English
History
Combined Humanities
Geography
Art

3
Any two other subjects excluding CCA
3

Below is an example of how aggregate score is computed:

| Subjects | Grades |
| --- | --- |
| English Language Syllabus A | 2 |
| Mathematics (Syllabus A / Additional) | 3 |
| Science (Physics, Chemistry) | 1 |
| Combined Humanities | 2 |
| Mother Tongue | 2 |
Raw ELMAB3 Aggregate: 2+3+1+2+2 = 10
For N(A) students who have sat for certain subject(s) in the GCE O Level examination, the following conversion matrix will be adopted during the computation of aggregate.

| GCE O Level Grade | Aggregate Point for PFP |
| --- | --- |
| A1 - B3 | 1 |
| B4 - C6 | 2 |
| D7 | 3 |
PFP@TP offers a practice-oriented curriculum specially designed to:
Lay a strong foundation through applied and group-based learning
Provide students a foretaste of chosen diplomas
Enable an encouraging and nurturing transition to tertiary education
Develop self-directedness in learning and desired real world competencies
Pedagogy
Interactive

Innovative

Student-centered
Applied Learning
Practice-oriented

Integrated Projects
Authentic Tasks
Enrichment activities

Learning Journeys & Visits
Assessments & Academic Progression
How you will be assessed?

How do you progress to Year 1 of the diploma course?

To progress to Year 1

You must pass all modules of the PFP
You must work consistently and put in your best effort during PFP

NB: You are not allowed to repeat PFP

The following will be in place to help you:

Academic Support
Appropriate learning support will be provided to students who require additional help
Intervention measures will be implemented for those who are at risk
Learning Experience
Facilities and resources to provide an applied learning and engaging curriculum
Opportunities to acquire good study habits as well as 21st century competencies
Communication
Important information will be disseminated through different communications platforms
Partnerships between parents/guardians and faculty will be established
Close monitoring and feedback throughout the semester of academic progress
Click here to view the list of courses available after your PFP completion.
Course Review
At TP, we strongly believe in providing our students with a well-rounded educational experience that also contributes to their personal enrichment. PFP students can look forward to a range of out-of-class activities, designed to enhance what they experience in class and to encourage interaction with other PFP students.

In this section, we are proud to showcase our PFP students – past and present – and their achievements.
"On top of learning basic modules and getting a taste of the work expected of me in my course of choice, which was Diploma in Marketing, I also used the time to get accustomed to my new lifestyle as a TP student. The knowledge I gained as a PFP student certainly helped make my transition to Year 1 a smoother process."

Clement Lam
Public Service Commission Scholarship
Lee Kong Chian Award 2019
Course Gold Medal
Diploma in Marketing 2019
"PFP has helped me to be confident in presentation and public speaking. It has also helped to improve my research skills and provided the foundational math knowledge required for fundamental computational thinking. Most importantly it has given me a bunch of friends that I could count on for help in IIT modules throughout my poly years, and friends that will go a long way."
Teo Xuan Ming

Lee Kuan Yew Award 2020
ACI Singapore – The Financial Markets Association Course Gold Medal
Diploma in Financial Business Informatics
"PFP definitely helped me achieve my goals. Not only did it allow me to adapt to the lifestyle changes from secondary school to polytechnic, it also taught me many relevant and important skills that would give me a head start as compared to my peers who took O levels in my diploma.
 
The best advice I can give to PFP juniors is to make as many friends as you can! They will stay with you throughout your entire polytechnic life. Grab all the opportunities given to you – they will benefit you in the long run!"
EYO WEI CHIN

Lee Kuan Yew Award 2017
IBM Singapore Course Gold Medal
IMDA Excellence Award
Diploma in Cyber & Digital Security
(School of Informatics and IT)
Course Schedule
The following tables reflect the course structure for Semester 1 and Semester 2 in the individual schools. Click here to download this information from our PFP Brochure.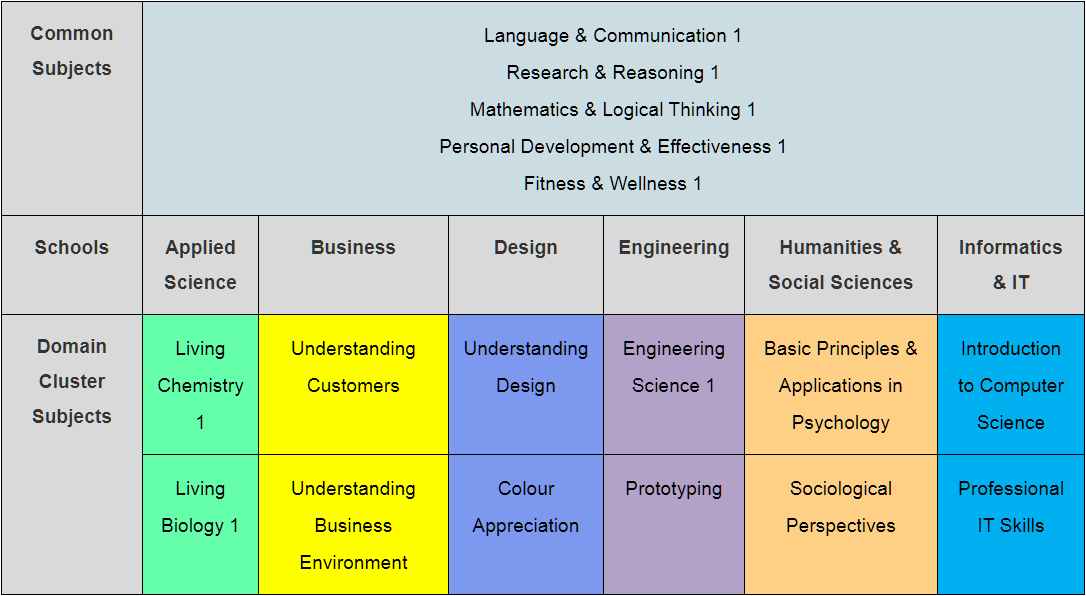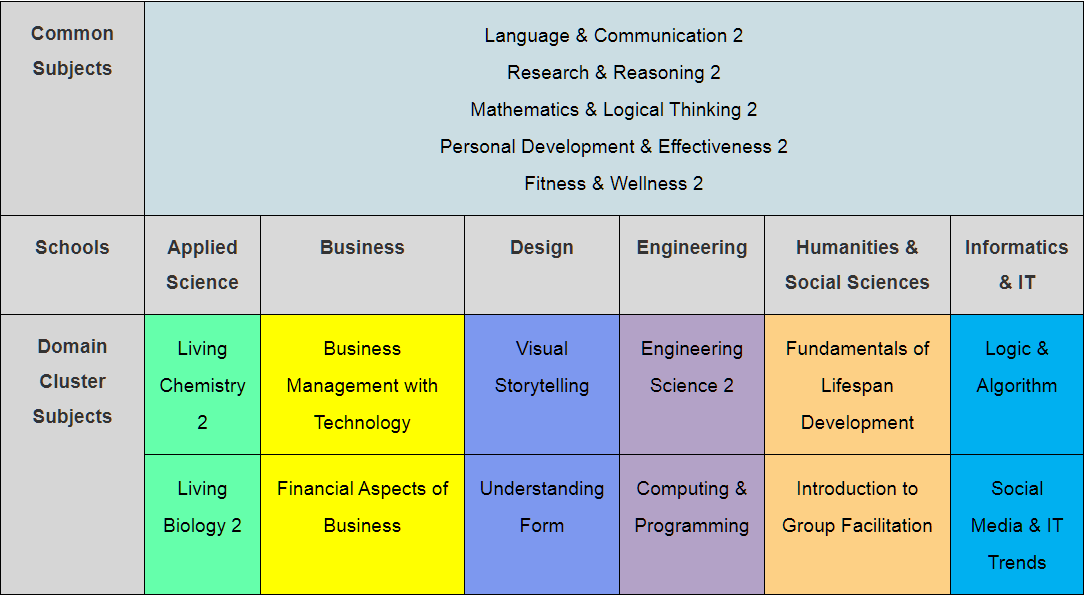 Online application will commence on the same day as the release of the Singapore - Cambridge GCE 'O' Level examination results. Application will be held over a period of 5 calendar days.
Selection Process

Applicants are posted to a course based on merit according to their raw aggregate scores minus CCA bonus point. Applicants with better net aggregate scores will be considered for admission first, subject to the availability of vacancies in the selected course.

| Types of Bonus Points | No. of Bonus Points Awarded |
| --- | --- |
| Grades of A1 - A2 | 2 points |
| Grades of B3 - C6 | 1 point |
Posting

Contact
Contact Details for Admission & Application Enquiries:
Tel: 67802000
Email: admissions@tp.edu.sg
8.30 am to 6.00 pm (Mon to Fri) Closed on Sat, Sun & Public Holidays

Centre for Foundation Studies
Temasek Polytechnic
Block 13, Level 13, Unit 81, (Near Lift Lobby E)
21 Tampines Ave 1
Singapore 529757