Enhancing Your Learning @ TP Engineering School
Our learning programmes give you an enhanced holistic experience to increase your chances of success, maximise your potential, and widen your career and further studies options after getting your diploma.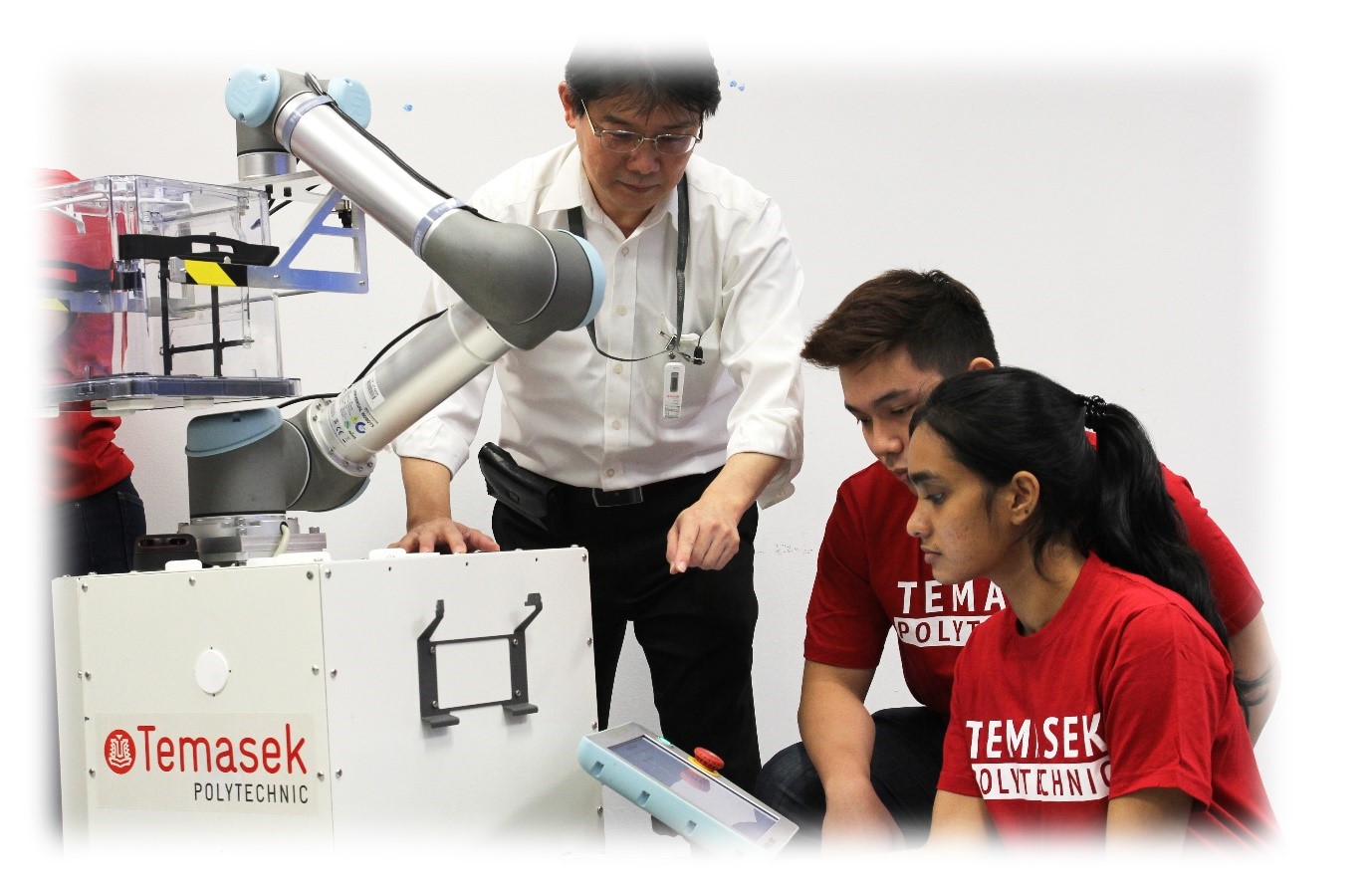 1) Flipped Classroom
Flipped Classroom is a type of blended learning where students can explore new topics on their own, while classroom time is used to focus on the application of what is learned, as well as higher level outcomes. Subject content is first introduced mostly in the form of videos which students can watch and re-watch on their own. Then, during face-to-face classroom time, the focus is centred on the student, with the lecturer serving as a facilitator. Learning content on their own helps students become more independent and self-directed. (These are necessary skills to acquire before the students join the industry where knowledge is no longer static and employees need to constantly keep themselves updated.) The Flipped Classroom system is used for Year 1 subjects such as Circuit Analysis, Electronic Devices & Circuits, and Digital Fundamentals 1 & 2.
2) Small Group Teaching
Both lectures and tutorials are conducted by one instructor in a small class size, so that weaker students get more personalised attention from their lecturers and additional time to practice what they are taught. Coupled with the peer support that they get from their classmates, this small group teaching system has been proven to improve students' academic results in a study conducted in 2019 and 2020.
3) Enhanced LSP (Learning Support Programme)
The Enhanced LSP is designed to help ITE students transition into engineering subjects. Under the programme, ITE students are grouped into the same class. The e-learning hour for the subjects will be replaced by face-to-face sessions, so that lecturers can adjust the pace of teaching to suit students' needs, while giving full attention to those who need help. Apart from ITE students, other students who need help can also be accurately identified and time-tabled as a tutorial group too.
4) Temasek ENGenius Programme
This holistic programme spans 2.5 years and aims to create leaders with vision, character and strong engineering competence. As the flagship programme in our School, this programme aims to challenge high ability students and groom them for top scholarships and courses in the universities. Entry into this programme is by invitation only, based on outstanding academic performance in Year 1, Semester 1 and recommendation from lecturers. The programme exposes the students to a diverse spectrum of activities and events including scholarships nominations, overseas experiential programmes, experiential research programmes, overseas internship placements, national leadership training programmes, and international engineering competitions, just to name a few. Upon the completion of the programme, ENGenius graduates are awarded the Temasek Leadership Programme Certificate and Temasek ENGenius Awards Certificate to acknowledge their best efforts and grit. For more information, click here.