POLYTECHNIC PREPARATION PROGRAMME
(PPP)
The PPP is a unique programme offered by the School of Engineering at Temasek Polytechnic (TP), for final year ITE High NITEC students with a cGPA of 3.0 and above. These students can take selected first-year common Engineering modules from TP (subject to one module per semester) and be exempted from that module when they enrol for an Engineering diploma at TP.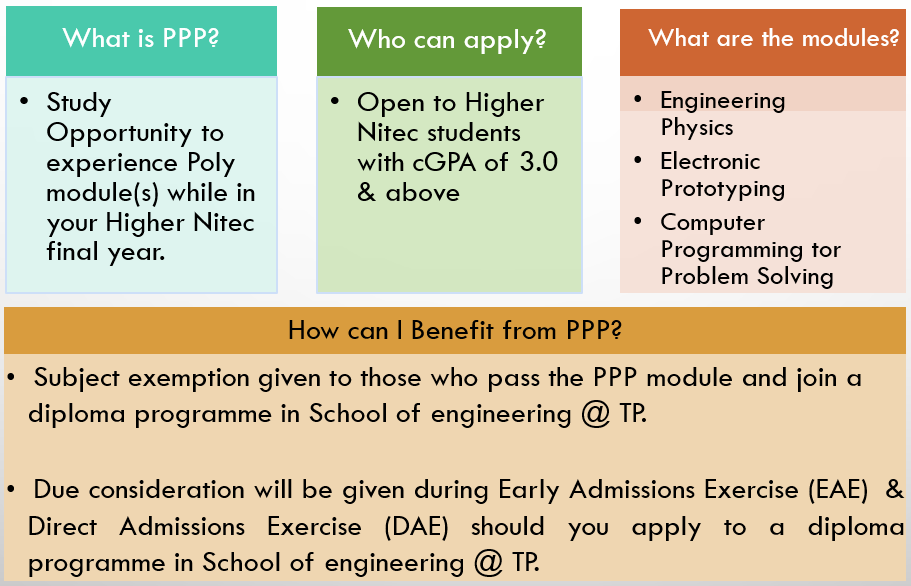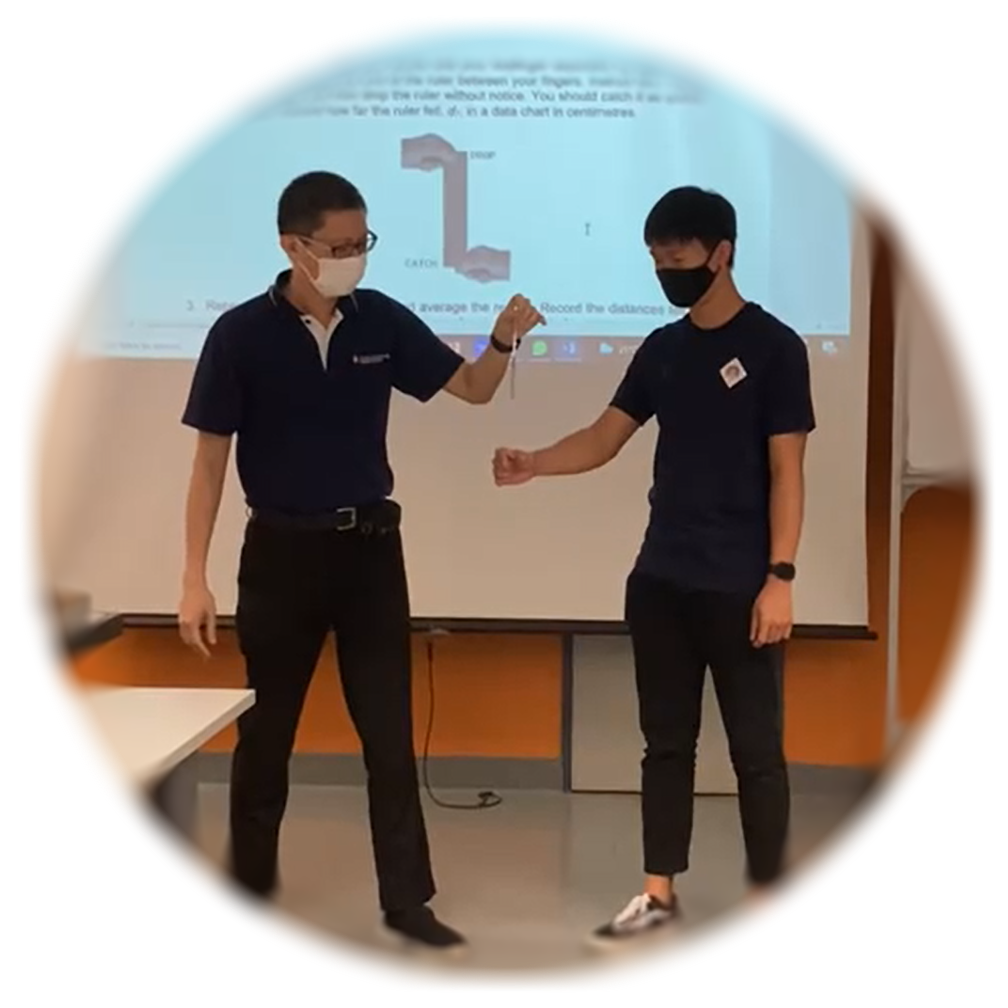 Which Engineering modules can I take?
Year 1 Modules

Diploma

Computer Programming for Problem Solving

Engineering

Physics

Electronic Prototyping

Common Engineering Programme

√

√

√

Aerospace Electronics

√

√

Aerospace Engineering

√

√

Biomedical Engineering

√

√

√

Business Process & Systems Engineering

√

Computer Engineering

√

√

√

Electronics

√

√

√

Mechatronics

√

√

√

Architectural Technology & Building Services

√

√

Integrated Facility Management

√

Aviation Management

√
For enquiries, please contact:
Mdm Mary Joseph
Course Chair, Common Engineering Programme
Email: maryjs@tp.edu.sg
Tel: 67805407