Our Engineering students are eligible for various prestigious scholarship awards for their polytechnic studies.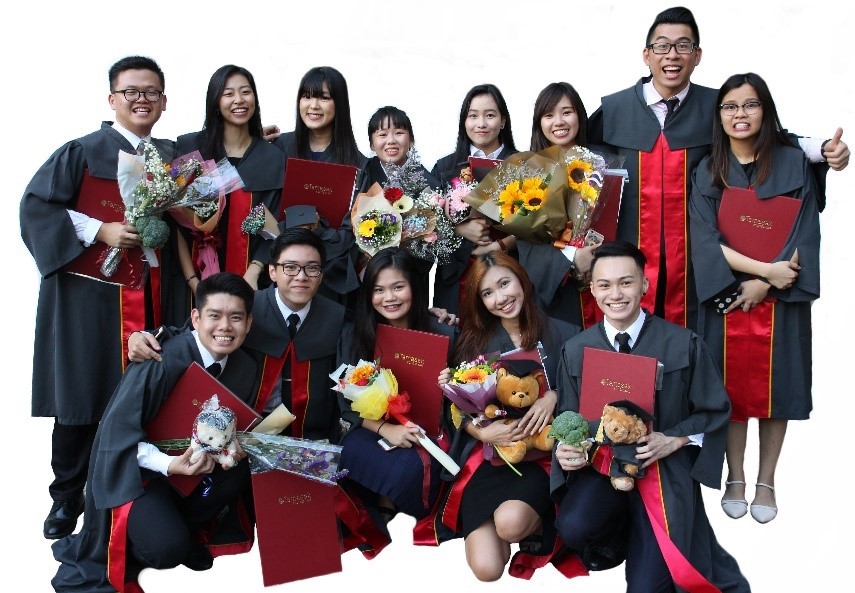 TP SCHOLARSHIP (ENGINEERING)
There are 30 TP Engineering Scholarships up for grabs each year. Open to all first-year TP Engineering students, this bond-free scholarship is awarded to those with outstanding academic results, impressive CCA achievements, and strong leadership qualities and potential, based on their first semester in TP.
Worth S$3,000 per year, the scholarship is renewable annually for each subsequent year of study in the School. In addition, scholarship winners will be sponsored for an Overseas Experience Programme (worth up to S$5,000) – which may be in terms of an overseas study trip, an overseas internship stint, or an overseas community project, just to name a few. Recipients will also have the opportunity to participate in the Temasek LEADership programme – a talent development programme that aims to groom our high-performing students into leaders with vision, character and heart, beyond academic pursuits.
View the list of TP Scholarship (Engineering) recipients for past years: 2020 / 2021 / 2022 / 2023
OTHER SCHOLARSHIPS
Besides the TP Engineering Scholarship, Engineering students may also be awarded other scholarships such as:
A*STAR Science Award (Polytechnic) Scholarship
CDL Green Building & Sustainability Scholarship
CSIT (Centre for Strategic Infocomm Technologies) Scholarship
Daisy Phay TP Foundation Scholarship
DSO Scholarship
DSTA Polytechnic Scholarship
EON Reality Scholarship
Future Electronics Scholarship
Home Team Scholarship
Lee Kong Chian Scholarship
LKY-STEP Award
M1 Scholarship
Micron Scholarship
Mitsuboshi Scholarship
Ngee Ann Kongsi Tertiary Scholarship
Panasonic Scholarship
Seah Moon Ming Scholarship
Singapore Olympic Foundation - Peter Lim Scholarship
Tay Eng Soon Scholarship
The Tan Agnes Jiannee Scholarship
Wan Fook Kong Scholarship
Yayasan Mendaki – IES Scholarship
View the list of other scholarship recipients for past years: 2020 / 2021