TP Collaborates with LTT to Offer SAR-66 Aerospace Training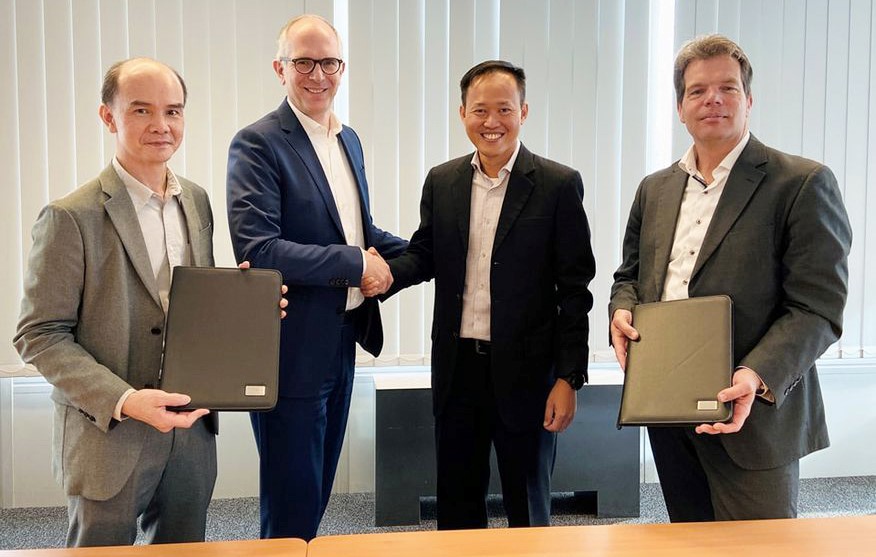 TP has renewed its partnership agreement with Lufthansa Technical Training (LTT), the training arm of Lufthansa Airlines of Germany, to jointly provide specialised aircraft technical training for another 5 years, on 22 Feb 2022.
The partnership was first established in 2007 with the setting up of the TP-LTT Aerospace Training Centre on campus. Over the last 15 years, some 4,000 students from TP's Diploma in Aerospace Engineering and Diploma in Aerospace Electronics have benefitted from this collaboration.
With the partnership, TP has been certified by the Civil Aviation Authority of Singapore (CAAS) as a SAR-147 Approved Maintenance Organisation (AMTO), providing training aligned to the latest SAR-66 curriculum – the only local polytechnic to have received this certification for all its Aerospace diploma courses.
This has made an Aerospace diploma from TP more recognised by employers and universities. In addition, Aerospace diploma holders from TP also get direct credits which shorten their subsequent Aircraft Maintenance Licence (AML) apprenticeship by 10 months.