Revised Library Borrowing Privileges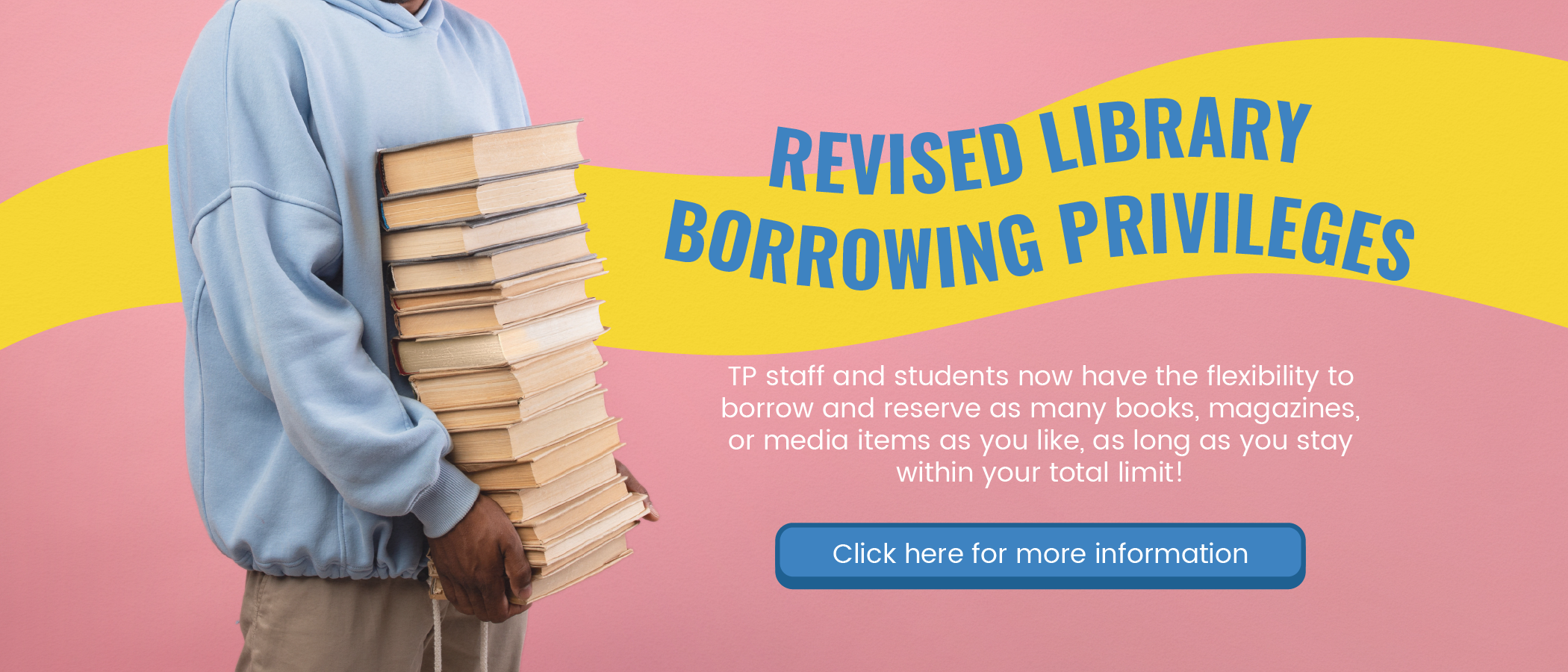 TP staff and students now have the flexibility to borrow and reserve any number of books, magazines, or media items as long as you stay within your total limit at any one time.
Staff: up to 60 items
Students: up to 30 items
This change is designed to give you more options when using our library services and resources. Click here for more details. See you at the library soon!