Overview
At School of Business, our fully equipped and up-to-date Centres of Excellence aim to help students hone their practical and digital skills and transform them into the next generation of domain experts. Students' learning will be well supported by the latest technology and facilities in our 10 Centres of Excellence. Together with a team of dedicated teaching staff to deliver industry-relevant curriculum, students will be enriched with collaborative, engaging and authentic learning after three years with us.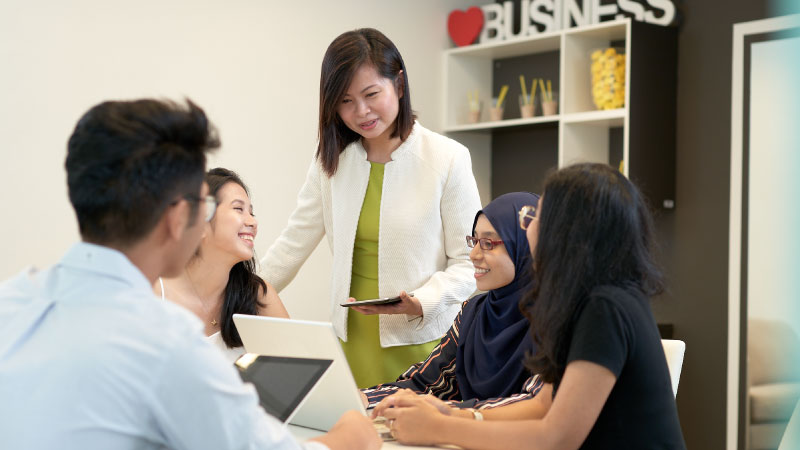 1st Avenue & BrandStudy 
The well-equipped learning enterprises, 1st Avenue and BrandStudy, allow students to put theories into practice. The learning enterprises provide an ideal setting for students to pick up skills set for branding, digital marketing, e-commerce and retail marketing.  Students will have opportunities to collaborate with industry partners to make learning real and relevant.  They will conceptualise and develop effective marketing strategies to build clients' brands. Digital and social media marketing training, such as with Simulation Games and Google Certification, will mould students into innovative and digitally savvy marketing professionals.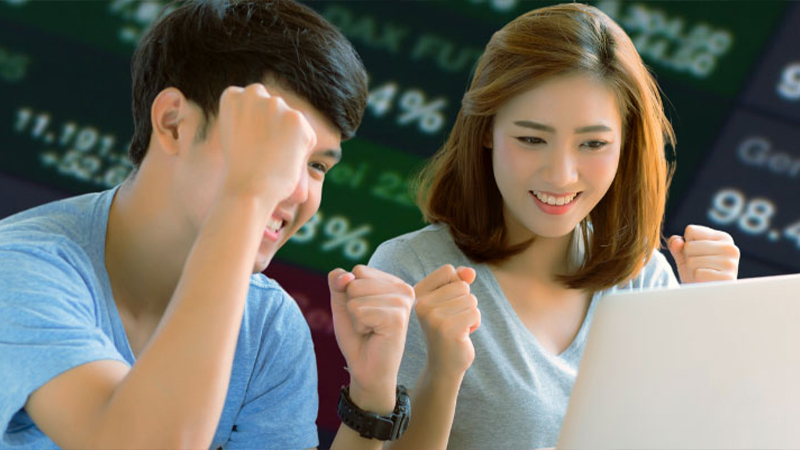 Accountancy & Finance Hub @ TP 
The A&F Hub, with its office automation applications and accounting software, trains students to use IT tools to process accounting transactions, track financial performances and perform financial analytics. Through hands-on computerised accounting training using Sage 300 ERP and financial analytics using Thomson Reuters, students can also explore the exciting financial markets and access real-time information such as share prices, exchange rates and financial news worldwide.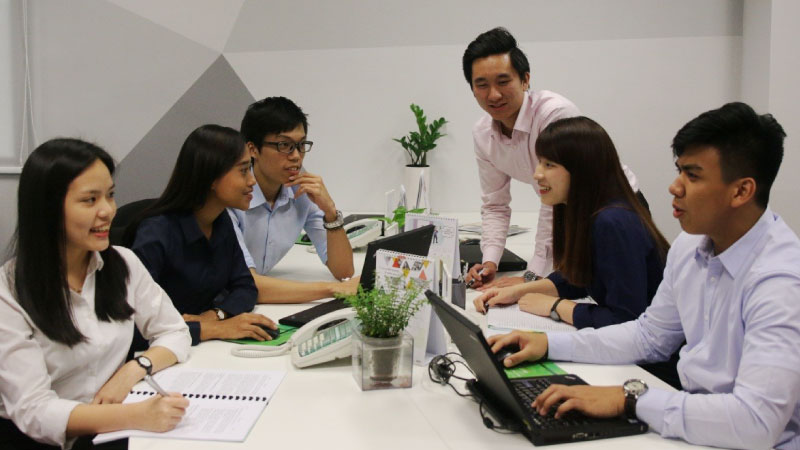 Business IT Studio 
The Business IT Studio enables students to acquire practical skills and expertise through team-based projects using leading-edge technologies. Students will have the opportunity to learn business digitalisation through industry collaborations or to incubate digital innovations.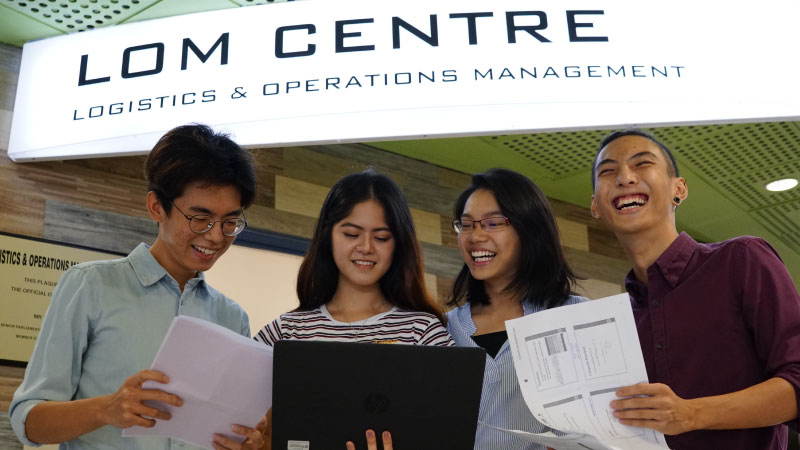 Logistics & Operations Management Centre
The LOM Centre is a collaborative learning space where students get hands-on practical training on the technologies and software that are used in the supply chain and logistics industry. Students are trained on smart warehouse technologies such as automated storage system as well as software such as SynQ, Navision, TradeNet and EasiPlanner.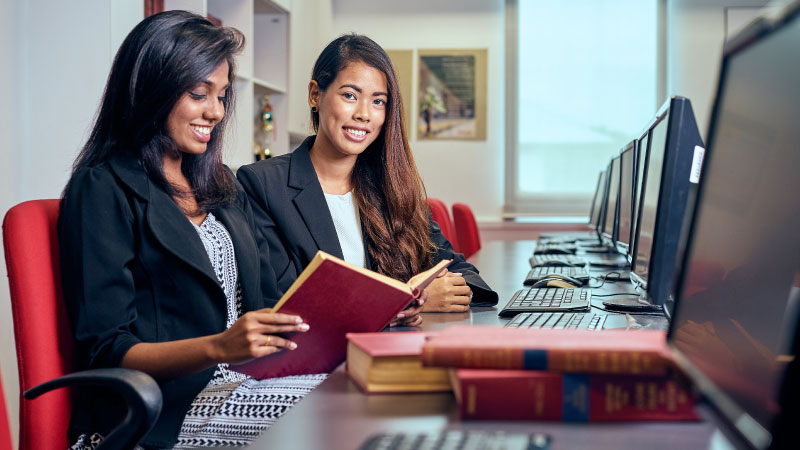 iLaw Chambers 

Equipped with specialised law office management software such as CaseRoom, Clio and Evidence Organiser, the iLaw Chambers is set up with the intention of exposing students to the full workflow involved in running a legal matter. It is used to train students in the day-to-day running of a typical law firm, from the moment a client brings in a new matter to the time the case is closed and the client billed.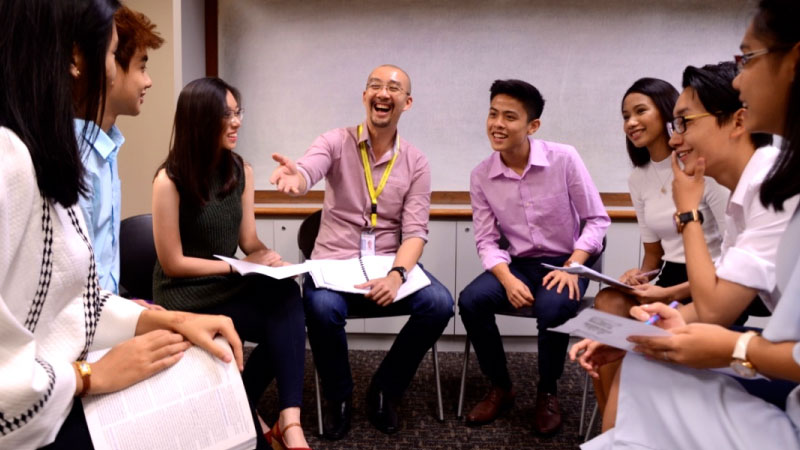 Kelly Services Career Centre

The centre operates as a branch of a global staffing corporation, Kelly Services (a Fortune 500 company and listed on NASDAQ). The HR training by the in-house consultants aims to expose students who have a keen interest in and aptitude for Human Resources Management to develop practical work skills, particularly in the areas of employee recruitment and selection.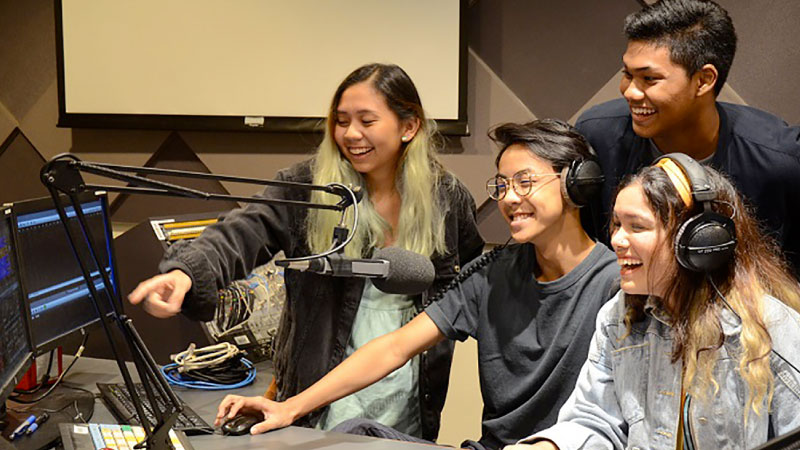 MediaBiz Studio 
MediaBiz Studio is where students obtain hands-on training in video & audio production, journalism and digital media. Students can hone their skills in this fully equipped industry-standard facility, which includes the campus radio station, RadioActive. The studio also provides resources for students to apply their knowledge and skills to produce integrated deliverables that are relevant to the different media platforms.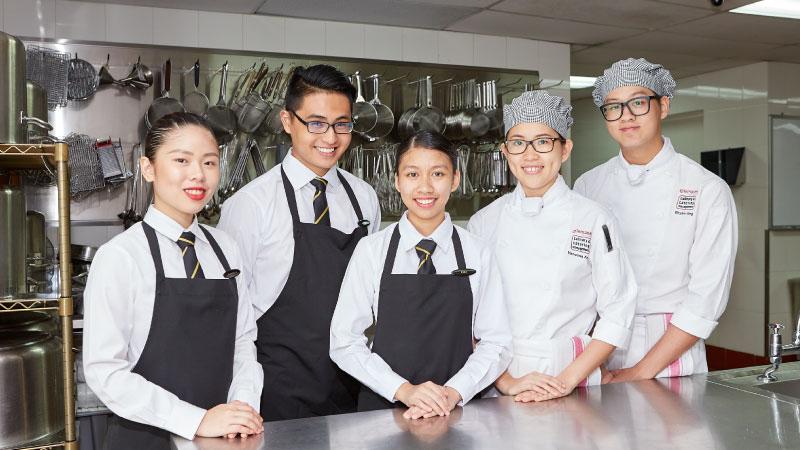 Temasek Culinary Academy
The award-winning Temasek Culinary Academy is a comprehensive Food & Beverage training facility with specialised culinary training facilities such as the Culinary Theatre, Culinary and Baking & Pastry Skills Kitchen, Tasting Studio and Ideation Room. The modern kitchens, classrooms, student locker rooms, student study lounge, restaurant and café outlets are all located in one building to support the skill-based kitchen and service practicum subjects, wine & beverage training, culinary demonstrations, and lectures.
* We are honoured to be a 5-time winner of the 'Culinary Institution of the Year' at the World Gourmet Summit Awards.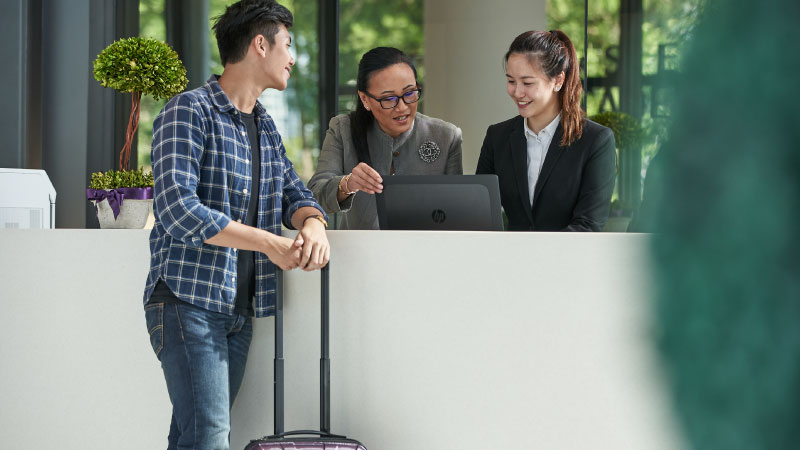 Temasek Tourism Academy
Hospitality & Tourism Management (HTM) students will enjoy and experience hands-on training at the seven-storey Temasek Tourism Academy (TTA). Fronting the scenic Bedok Reservoir, the TTA comprises a lobby and its observation room, learning suite, tourism technology rooms, layout room, event hall, and event management ideation rooms among others. The TTA collaborates with key industry partners such as lodging operation @ Four Seasons Training Suite and Amadeus GDS Training @ lab to ensure that learning is at the forefront for tourism and leisure education.
Quick Links To Centres Under Schools