Student Internship Programme
The Student Internship Programme (SIP) is an important component of all Applied Science courses to prepare our students for a future of dynamic change. We aim to provide our students not only with opportunities to train in areas in the chemical and life sciences, but also to expose them to the real working world where they are challenged to handle real problems and develop life-long skills such as effective communication and interpersonal skills. Such training programmes will not be possible without the support of you, our industry partners.

For more information, please visit the main Student Internship Programme (SIP) webpage and browse through the SIP FAQ.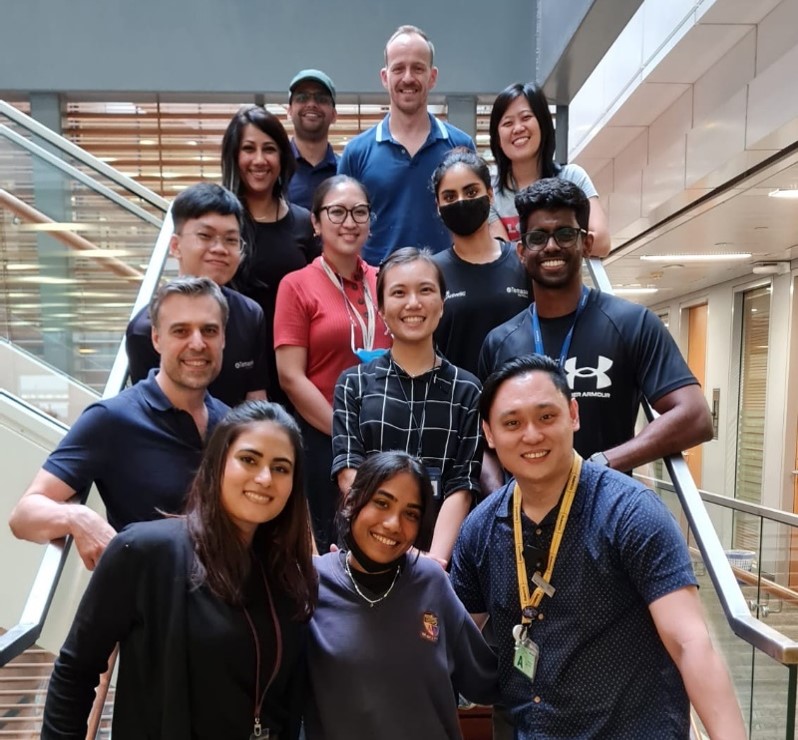 "My internship at Department of Cancer & Stem Cell Biology, Duke-NUS exceeded my expectations. I was taught a variety of scientific techniques such as flow cytometry, immunofluorescence staining and bio-layer interferometry. While the workload was overwhelming, my supervisors were able to guide me with understanding the principles of the experiments and familiarizing myself with the protocols, hence making the whole experience manageable and fun. I was fortunate to have extraordinary mentors such as my supervisor and Principal Investigator, as well as my supportive lab mates who always availed themselves to guide me, whether it is in research or even in my personal life. Through their mentorship, I learned about possible future career paths and practical steps that I could take to work towards my goals. This experience has been a very valuable one indeed as I gained a significantly greater understanding of the biomedical research field."


Carel Tan Min Jie
Diploma in Medical Biotechnology
Duke-NUS Medical School
Year of Internship: 2022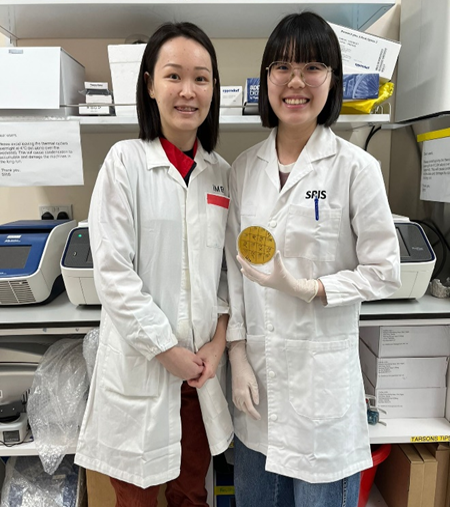 "My internship at A*STAR Skin Research Labs (Thomas Dawson Lab) was a valuable and meaningful experience. It gave me the opportunity to gain first-hand experience in the research field. I acquired various microbiological and molecular techniques such as plasmid construction, DNA extraction, knocking-out genes in Malassezia, and carrying out Polymerase Chain Reaction (PCR). However, all these would not have been possible without the guidance and encouragement from my supervisor, Shi Mun. Besides technical skills, she has taught me the importance of perseverance, time management and problem-solving. This mentorship experience has helped deepen my understanding of research and guide my career aspirations."
Tricia Tan Fang Yi
Diploma in Pharmaceutical Science
A*STAR Skin Research Labs (Thomas Dawson Lab)
Year of Internship: 2022
"We are very happy with the performance of the interns from Temasek Polytechnic and have invited them to join us during their university internship or as permanent employees when they are ready. They have truly set a new benchmark of poly interns at Pfizer. Even our hiring managers were impressed with their performance and commented how diligent they were on their given projects. Such excellent students they are, to demonstrate that sense of ownership along with good learning attitude. This is our first time partnering with Temasek Poly's Diploma in Chemical Engineering and we look forward for future partnerships again."
Ms Felicia Ng
Senior Technical Learning Specialist
Pfizer Asia Pacific Pte Ltd
"We had a wonderful experience coaching and mentoring interns from Temasek Polytechnic (TP) during their Student Internship Programme. The interns demonstrated great work ethics, were able to pick up new skills quickly and could fit in well with our team. It was also a pleasure to see them grow in confidence in the practical aspect of working with animals, such as animal handling and husbandry, animal training, and assistance with clinical diagnostics and surgical preparation. Their contributions will be missed and we look forward to more partnership opportunities with TP in the future."
Ms Chong Qiai
Manager - Centre for Animal Rehabilitation, Animal and Veterinary Service
National Parks Board (NParks)
Contact Us

For SIP query across diplomas within School of Applied Science, please send email to ascsip@tp.edu.sg
Looking for another school? Please refer to the information here. Questions? Please visit the SIP FAQ
Diploma
Contact Person
Email

Chemical Engineering

Dr Joel Yong

Dr Wang Yanmei

Food, Nutrition & Culinary Science

Ms Siti Saifa Binte Hussain

Medical Biotechnology

Dr Louisa Chew

Dr Rufaihah Binte Abdul Jalil

Pharmaceutical Science

Mr Justin De Silva

Mr Jeremy Choo

Veterinary Technology

Mr Andres Garcia Galvan


Mr Oliver Chang

Andres_Garcia_GALVAN@tp.edu.sg