Student Internship Programme
The Student Internship Programme (SIP) is an important component of all Applied Science courses to prepare our students for a future of dynamic change. We aim to provide our students not only with opportunities to train in areas in the chemical and life sciences, but also to expose them to the real working world where they are challenged to handle real problems and develop life-long skills such as effective communication and interpersonal skills. Such training programmes will not be possible without the support of you, our industry partners.

For more information, please visit the main Student Internship Programme (SIP) webpage and browse through the SIP FAQ.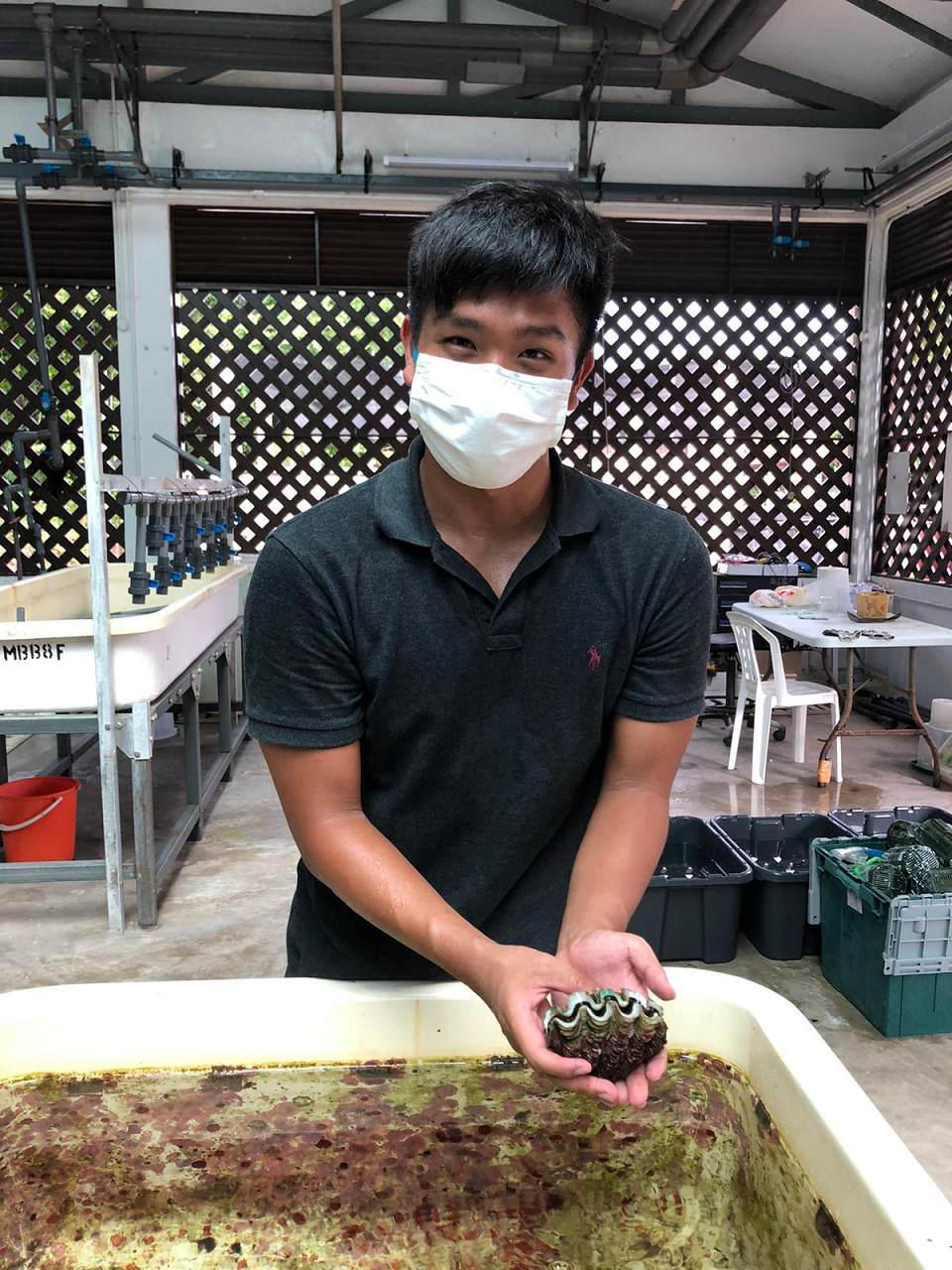 I am an intern at the St. John's Island National Marine Laboratory @sjinml, under the supervision of the @clamscientist herself, Dr. Neo Mei Lin. Attached as an EXPLORE student-researcher, I work on my own project which I planned and proposed for. I am working on a climate change investigation to observe how ocean acidification will affect giant clams in the future! I enjoy my work and I find it meaningful and genuinely humbling to be this close to nature. My internship has been a priceless opportunity to learn so much more, meet exciting people, and do something close to my heart."
Chew Ming En Lucas
Diploma in Biotechnology
St. John's Island National Marine Laboratory
Year of Internship: 2020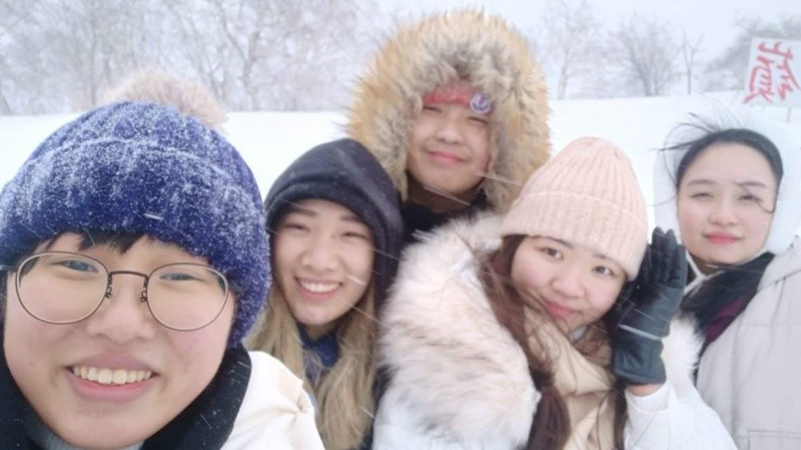 "This internship has taught me to think out of the box and explore new alternatives instead of going by the book. This has ultimately honed my planning and troubleshooting skills for experiments. I have been constantly improving myself through reflections on the mistakes made, and feedback for improvement. I have come to realise that mistakes are essential to learn how to troubleshoot and improve. Personally, I feel that the joy of learning is to never stop experiencing and learning new things to better improve myself."
Chua Jia En Crystabelle
Diploma in Biomedical Science
Harbin Medical University, China
Year of Internship: 2019
"We are very happy with the performance of the interns from Temasek Polytechnic and have invited them to join us during their university internship or as permanent employees when they are ready. They have truly set a new benchmark of poly interns at Pfizer. Even our hiring managers were impressed with their performance and commented how diligent they were on their given projects. Such excellent students they are, to demonstrate that sense of ownership along with good learning attitude. This is our first time partnering with Temasek Poly's Diploma in Chemical Engineering and we look forward for future partnerships again."
Ms Felicia Ng
Senior Technical Learning Specialist
Pfizer Asia Pacific Pte Ltd
"We had a wonderful experience coaching and mentoring interns from Temasek Polytechnic (TP) during their Student Internship Programme. The interns demonstrated great work ethics, were able to pick up new skills quickly and could fit in well with our team. It was also a pleasure to see them grow in confidence in the practical aspect of working with animals, such as animal handling and husbandry, animal training, and assistance with clinical diagnostics and surgical preparation. Their contributions will be missed and we look forward to more partnership opportunities with TP in the future."
Ms Chong Qiai
Manager - Centre for Animal Rehabilitation, Animal and Veterinary Service
National Parks Board (NParks)
Contact Us

For SIP query across TP schools, please fill up the online form here.
For SIP query across diplomas within School of Applied Science, please send email to ascsip@tp.edu.sg
Diploma
Contact Person
Email

Chemical Engineering

Dr Joel Yong

Dr Wang Yanmei

Food, Nutrition & Culinary Science

Ms Siti Saifa Binte Hussain
Siti_Saifa_HUSSAIN@TP.EDU.SG

Medical Biotechnology

Dr Amaladoss Anburaj

Dr Rufaihah Binte Abdul Jalil

Pharmaceutical Science

Mr Justin De Silva

Veterinary Technology

Mr Andres Garcia Galvan


Mr Oliver Chang

Andres_Garcia_GALVAN@tp.edu.sg