Course Overview
Are you an executive, a manager, or an entrepreneur looking to upgrade your skill sets? Or are you from the engineering, IT, marketing or other fields hoping to be knowledgeable and proficient in accounting and financial management? This course gives you a dual specialisation in Accountancy and Finance to provide flexibility in your career choice.
You will learn to analyse and use financial information and data to make decisions and evaluate business performance. You will be equipped with skills in fund management and trained to make better financial and investment decisions within a firm. Beyond the technical competencies, get to hone your problem-solving, critical thinking and research skills through article reviews, case studies and assignments.
With knowledge and skills in both fields that build upon each other, it will enhance your management competencies and prospects for career advancement. You can also look forward to opportunities for a career switch in accounting and finance!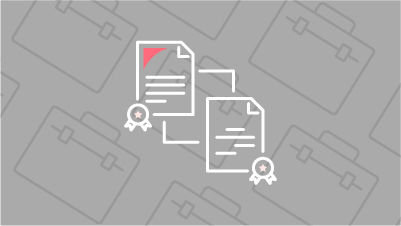 UNIQUE DUAL SPECIALISATION
A dual specialisation course that provides the essential accounting and financial knowledge to grow your career.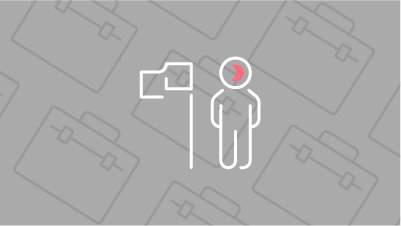 DESIGNED TO PRODUCE LEADERS
This Specialist Diploma is designed especially for non-financial professionals and managers who want to assume a greater leadership role in the organisation.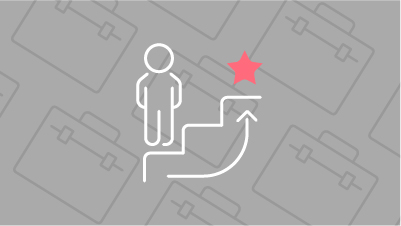 CERTIFICATE EXEMPTIONS*
Enjoy exemptions from professional accounting certifications such as the Association of Chartered Certified Accountants (ACCA) and Chartered Institute of Management Accountants (CIMA).
* Candidates who successfully complete the Specialist Diploma in Accounting & Finance will be eligible for the following exemptions:
Association of Chartered Certified Accountants (ACCA) – Business and Technology (BT), Management Accounting (MA), Financial Accounting (FA) and Corporate and Business Law (LW)

Chartered Institute of Management Accountants (CIMA) – BA2: Fundamentals of Management Accounting and BA3: Fundamentals of Financial Accounting
Subject Code
Subject
BCAF005
Financial Accounting

This subject aims to equip students with the knowledge and skills of measuring business activities and processing the data into useful information for reporting and decision making. The subject covers the accounting principles and accounting process, and equips students with the requisite skills in preparing and interpreting corporate financial statements. It also addresses accounting issues relating to consolidated financial statements.

BCAF008
Financial Analysis

This subject seeks to equip students with the tools and skills needed to draw inferences from financial statements in tandem with corroborative information from the market and the economy, in order to facilitate better financial, investment and credit decision making within the firm. The subject examines in detail how financial statements can be used to evaluate performance and financial position; or to assess the risk and implications of a particular decision made by the firm's management.
Subject Code
Subject
BCAF006
Financial Management

This subject covers the role of finance and the financial manager, sources and allocation of funds within a business enterprise and the tools and techniques used by the financial manager in the management of funds and other financial resources. It also covers concepts related to valuation, international financial management and financial instruments such as shares, options and warrants.

BCAF007
Management Accounting

This subject provides an introduction to the use of accounting information in the planning, control and decision-making process. It covers the tools and techniques for planning, budgeting, performance evaluation and cost analysis. It also addresses emerging issues that are outside the traditional domain of management accounting. These issues include total quality management and the economic value added concepts.
Modes of Assessment

100% Coursework consisting of class tests/quizzes and assignments/projects
Online application may close earlier for courses with overwhelming response.
For details on Application and Admission Process, please click here.
Fees Type
Course Fees per PDC
(w GST)

Singapore Citizens

Aged 40 and above (Individual or SME-sponsored)
S$295.32
Aged below 40
S$436.56
SME-sponsored aged below 40
S$304.56
Others & Repeat Students
S$2,889.00
Non-Singapore Citizens
Singapore Permanent Residents
S$1,192.32
SME-sponsored (Singapore Permanent Residents)
S$308.64
Others & Repeat Students
S$2,967.84
SkillsFuture Credit Approved. For more details, please click here.
Course fees payable is based on per Post-Diploma Certificate.
Course fees will be reviewed by MOE on an annual basis and adjusted accordingly.
MOE subsidy will not be applicable for students who repeat a module or semester.
With effect from 1 Jul 2020, the Workforce Training Scheme (WTS) will be replaced by the Work Support Scheme (WSS); for more information, please visit:
https://www.wsg.gov.sg/programmes-and-initiatives/workfare-skills-support-scheme-individuals.html
Course Contact
Monday - Thursday: 8:30am - 6:00pm
Friday: 8:30am - 5:30pm

Closed during lunchtime, 12:00pm - 1:00pm
and on weekends and public holidays.

Temasek SkillsFuture Academy (TSA)
Temasek Polytechnic
East Wing, Block 1A, Level 3, Unit 4
21 Tampines Ave 1
Singapore 529757