Course Overview
Ever wondered how the ingredients in our daily products such as cosmetics, food or pharmaceuticals are identified and quantified in the laboratories? Are you curious about what goes on in the laboratories to produce quality and credible testing reports for our everyday products? If these questions pique your interest, then this course is a great fit for you.
You will learn modern laboratory analytical techniques such as chromatography and mass spectrometry, laboratory management standards such as ISO/IEC 17025, and statistical methods to enhance your data reports.
With the enhanced skill sets, graduates are well-positioned for a rewarding career in the chemical, pharmaceutical, food industries, and research institutes.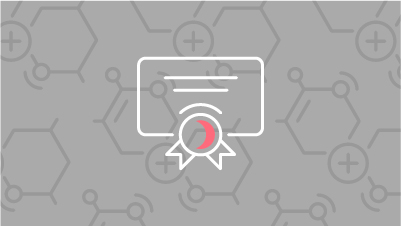 UNIQUE SPECIALIST DIPLOMA COURSE
The only specialist diploma course in Singapore that focuses on the latest ISO laboratory accreditation & quality systems management, and modern chemical instrumentation techniques.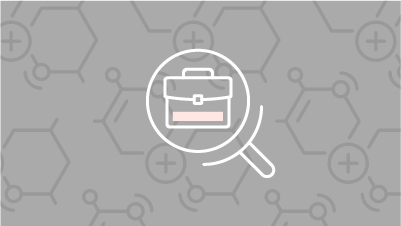 ACQUIRE STRONG INDUSTRY-RELEVANT SKILLS
The course structure's statistical techniques and data analytics integrate real-world case studies from the accreditation and validation work in the industry.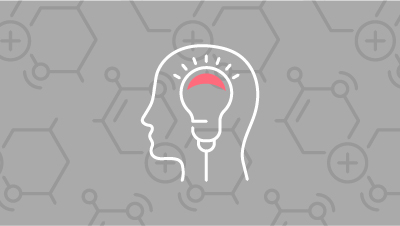 LEARN FROM RELIABLE INDUSTRY EXPERTS
All course tutors are lab accredited auditors and chemists.
Entry Requirements
Minimum Entry Requirements
A Polytechnic Diploma or ITE Technical Diploma / Technical Engineer Diploma / Work-Learn Technical Diploma in Science, Technical, Engineering, Math (STEM) or equivalent
OR A Bachelor's Degree or equivalent
OR A Post-Secondary Certificate with at least 5 Years of relevant working experience
Subject Code
Subject
AMI0101
Advanced Applications in Chromatography

This subject provides a review of the key theoretical concepts behind analytical techniques such as high performance liquid chromatography and gas chromatography. Strong emphasis will be placed on hands-on practice and discussion of common troubleshooting issues using case studies. An introduction to hyphenated techniques will also be covered.

AMI0102
Inductively Coupled Plasma

This subject provides a review of the theoretical concepts underpinning inductively coupled plasma technology, with a strong emphasis on hands-on practice and discussion of common troubleshooting issues using case studies. An introduction to hyphenated techniques will also be covered.

AMI0103
Contemporary Applications of Mass Spectroscopy

This subject provides a review of the theoretical concepts of mass spectroscopy. Building on the basics taught in the first two modules, this module will provide a more in-depth coverage of tandem and hyphenated techniques (e.g. GC-MS, ICP-MS) for enhancing detection and sensitivity limits. Contemporary applications such as the use of TOF (Time-of-Flight) and the quadrupole mass analyzer will be briefly discussed.
Subject Code
Subject
AMI0201
Laboratory Accreditation & Quality Systems Management

This subject provides an introduction to laboratory accreditation and the management and technical requirements of an accredited laboratory. Special emphasis will be placed on the clauses of ISO/IEC 17025 and the guidance and technical documents published by SAC. Case studies on common non-conformities will be discussed to help students address pitfalls in laboratory quality management systems.

AMI0202
Method Validation

This subject will emphasize the importance of method validation and the key aspects of method selection, usage of laboratory-developed methods and non-standard methods. The subject also covers the parameters used for the determination of the performance of a method.

AMI0203
Measurement Uncertainty

This subject will emphasize the importance of measurement uncertainty in the reporting of data. The requirements of the ISO 5725 and the Guide to the Expression of Uncertainty in Measurement will also be introduced and discussed.
Modes of Assessment
Assignments
Written tests
Reports
Case study discussions
Quizzes
Online application may close earlier for courses with overwhelming response.
For details on Application and Admission Process, please click here.
Fees Type
Course Fees per PDC
(w GST)

Singapore Citizens

Aged 40 and above (Individual or SME-sponsored)
S$269.64
Aged below 40
S$398.04
SME-sponsored aged below 40
S$278.04
Others & Repeat Students
S$2,657.88
Non-Singapore Citizens
Singapore Permanent Residents
S$1,088.64
SME-sponsored (Singapore Permanent Residents)
S$282.72
Others & Repeat Students
S$2,721.60
SkillsFuture Credit Approved. For more details, please click here.
Course fees payable is based on per Post-Diploma Certificate.
Course fees will be reviewed by MOE on an annual basis and adjusted accordingly.
MOE subsidy will not be applicable for students who repeat a module or semester.
With effect from 1 Jul 2020, the Workforce Training Scheme (WTS) will be replaced by the Work Support Scheme (WSS); for more information, please visit:
https://www.wsg.gov.sg/programmes-and-initiatives/workfare-skills-support-scheme-individuals.html
"I enrolled in this course to gain exposure as well as in-depth understanding of the laboratory and instrumentation industry. This course has equipped me with the knowledge that I need through helpful lecturers and well-managed pace for the students."
Mohammad Khairi Bin Mustafa

Course Contact
Monday - Thursday: 8:30am - 6:00pm
Friday: 8:30am - 5:30pm

Closed during lunchtime, 12:00pm - 1:00pm
and on weekends and public holidays.

Temasek SkillsFuture Academy (TSA)
Temasek Polytechnic
East Wing, Block 1A, Level 3, Unit 4
21 Tampines Ave 1
Singapore 529757