Course Overview
As the leading destination for MICE (Meetings, Incentives, Conferences and Exhibitions), Singapore has ranked annually amongst the top cities in the world for conventions and meetings. Event management is a versatile and highly marketable skill across all industries. If you enjoy planning events, this programme would be a great fit for you!
This course will equip you with diverse skills, from digital marketing and events curation to hosting and managing events. You will learn to apply strategies and services related to hosting MICE-related events in the hospitality sector, managing event sponsors, and using digital media to achieve marketing objectives. You will be able to develop compelling and unique event experiences to enhance your employability across a wide range of companies within MICE, events and more.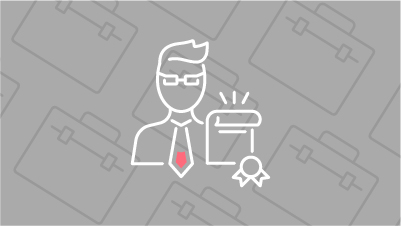 READY FOR THE INDUSTRY
Be equipped with the essential building blocks to develop a career in the events and tourism industries.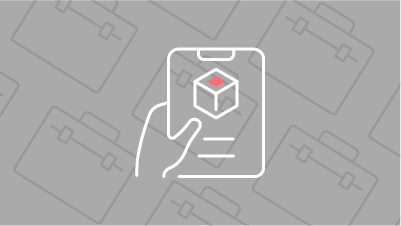 ACQUIRE SKILLS FOR THE DIGITAL WORLD
Learn industry-relevant technology-based skills, and methods to successfully deliver virtual or hybrid events.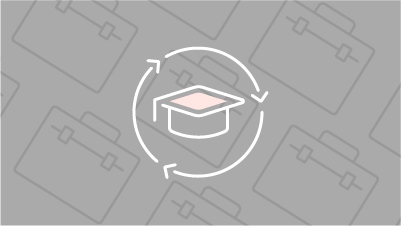 VERSATILE AND TRANSFERABLE SKILL SETS
Enhance your employability across a wide range of companies within MICE, events and more.
Who Should Attend
The intended target participants are the following:
Fresh diploma graduates who wish to deepen their knowledge and skills in the MICE/events and tourism sector;
Diploma graduates who have been employed by events company who wish to gain insights and to refresh and deepen their knowledge; and
Individuals with some working experience, who wish to gain deeper insights and formal education in the relevant subject areas. For them, obtaining a formal education may open door of opportunities to explore a career in the MICE/events sector.
The MICE/Events sector presents continued opportunities for individuals who are keen to develop compelling and differentiated experiences.
Subject Code
Subject
BCLE002
MICE Management

This subject explores a variety of operational issues which are prerequisite for accommodating and supporting MICE events. The issues include the application of strategies, skills and services related to the hosting of MICE events in hotels.

BCLE003
Events Curation & Sponsorship

Event Curation comprises topics related to selecting, organising and presenting content at an event. Events offer numerous platforms to tell the event story; from programme scheduling to the choice of speakers and performers, production elements such as music, lighting, décor and choice of catering. The creation of the event experience is the art of telling the story.

Event Sponsorship introduces the topic of events sponsorship and marketing theory, as well as practices. It addresses various disciplines, including sponsorship and marketing policy, strategy formulation, planning and attracting a portfolio of sponsors, and collaborative sponsorship-cum-marketing efforts leading to successful event management outcomes.

BCLE004
Events Operations & Logistics Management

This subject covers the management of logistics relating to the operation of fairs, exhibitions and events. This includes layout planning, freight management and vendor management. The subject also integrates management implications such as risk management, legal documentation, customer experience and general event support.
Subject Code
Subject
BCLE005
Revenue Management for Tourism Business

This subject provides an overview of revenue management as practised in the tourism industry. The role and importance of revenue management in the industry and the relationship between revenue management and yielding profitability will be covered. It will introduce the use of historical information and current trends to forecast managing revenue and maximizing profits to achieve goals.

BCLE006
Digital Marketing in Tourism

This subject focuses on providing insights into the use of digital media as a marketing platform in consumer engagement and to achieve marketing objectives. Apart from social media marketing, participants will be introduced to technology available in Customer Relationship Management (CRM), as well as digital tools used in tourism to create exceptional customer experiences.

BCLE007
Project Management

This subject focuses on implementing the project management framework including aspects of planning activities of a project, designing the work breakdown structure, allocating project resources, implementing and controlling the progress of the project until completion. Participants will learn the use of project management software in this module.
Modes of Assessment
Class participation
Class tests
Assignments
Projects
Online application may close earlier for courses with overwhelming response.
For details on Application and Admission Process, please click here.
Fees Type
Course Fees per PDC
(w GST)

Singapore Citizens

Aged 40 and above (Individual or SME-sponsored)
S$295.32
Aged below 40
S$436.56
SME-sponsored aged below 40
S$304.56
Others & Repeat Students
S$2,889.00
Non-Singapore Citizens
Singapore Permanent Residents
S$1,192.32
SME-sponsored (Singapore Permanent Residents)
S$308.64
Others & Repeat Students
S$2,967.84
SkillsFuture Credit Approved. For more details, please click here.
Course fees payable is based on per Post-Diploma Certificate.
Course fees will be reviewed by MOE on an annual basis and adjusted accordingly.
MOE subsidy will not be applicable for students who repeat a module or semester.
With effect from 1 Jul 2020, the Workforce Training Scheme (WTS) will be replaced by the Work Support Scheme (WSS); for more information, please visit:
https://www.wsg.gov.sg/programmes-and-initiatives/workfare-skills-support-scheme-individuals.html
Course Contact
Monday - Thursday: 8:30am - 6:00pm
Friday: 8:30am - 5:30pm

Closed during lunchtime, 12:00pm - 1:00pm
and on weekends and public holidays.

Temasek SkillsFuture Academy (TSA)
Temasek Polytechnic
East Wing, Block 1A, Level 3, Unit 4
21 Tampines Ave 1
Singapore 529757