Mission
The Centre aims to develop future-oriented and transformational aerospace capabilities.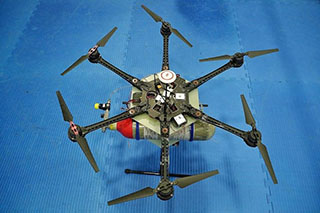 About the Centre
This Centre is set up as part of the Temasek Aviation Academy to conduct research, innovation and enterprise activities to spearhead new capabilities for the aerospace industry. Working with industrial partners, it focuses on unmanned aerial systems (UAS), Maintenance, Repair and Overhaul (MRO) technologies and airport/airline business processes.
Watch a 1-minute video about this Centre:

The Centre focuses on developing cutting edge technologies through research and development (R&D), in the following areas: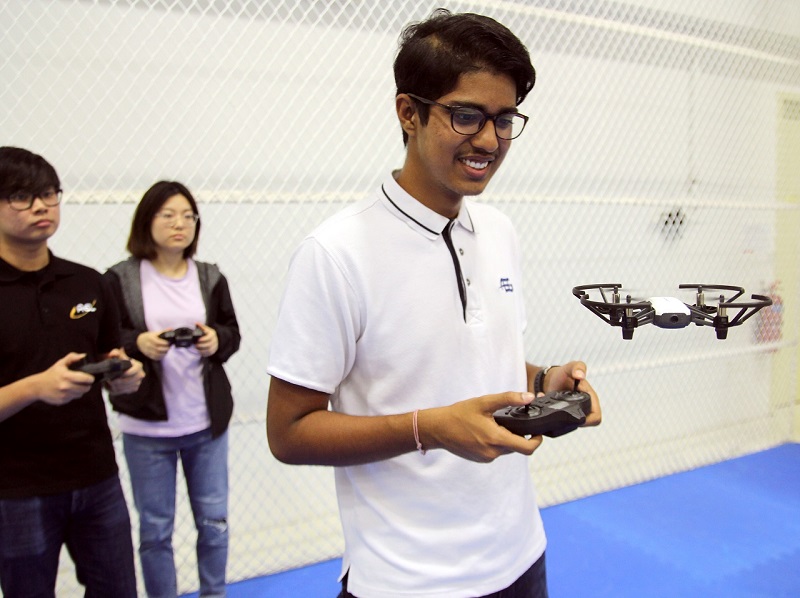 Unmanned Aerial Systems
CAAS UAV operator permit holder (UOP/0217) with 3 qualified pilots to conduct research and training in ARC


First of its kind outdoor UAV cage (30 x 30 x 8m) to allow the safe flying of drones within restricted airspace


UAV design and testing with fully equipped labs for manufacturing, instrumentation, composite materials, simulators, wind tunnel and indoor test cage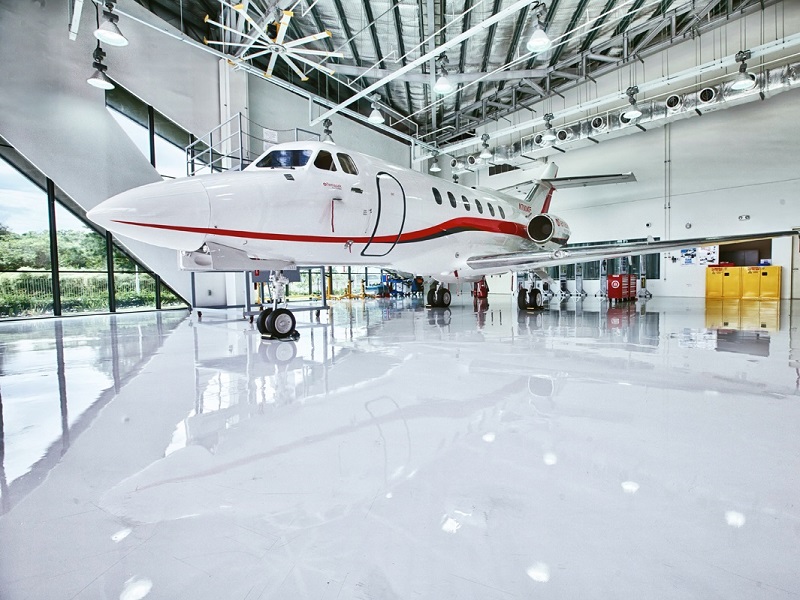 MRO Technologies
Partnership with Airbus Group and subsidiaries in the use of cutting edge technologies for aircraft maintenance, repair and overhaul (MRO)


CAAS SAR-147 certified hangar and aircraft for research and training activities


Partnership with TP-Lufthansa Technical Training (TP-LTT) for Licensed Aircraft Engineer expertise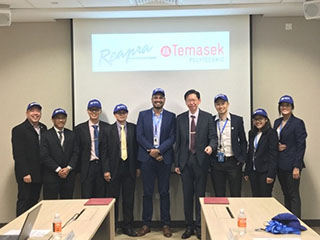 Airport/Airline Business Process
An MOU with REAPRA Aviation Partners provides for the following:
Exploration of the commercial and business aspect of the airport and airline ecosystem


Engagement in industry-focused applied research and development projects


Nurturing of budding aviation talent in Singapore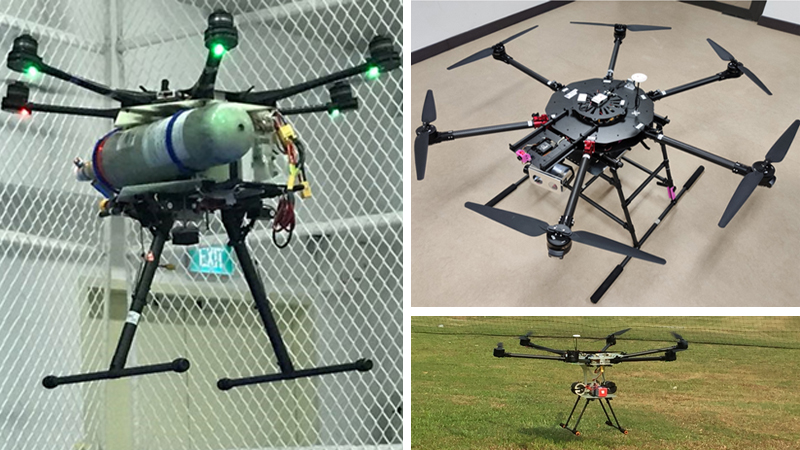 Long Endurance Fuel Cell Drone
This is a research project done in collaboration with Duralite Power to develop a fuel cell powered drone for long endurance operations, that is able to fly 2 hours with a payload of 3 kg. Click here for the video of its first test flight in Feb 2018.
An improved version has since been developed, using lightweight carbon-fibre and a powerful waterproof propulsion system, with the ability to integrate with various flight controllers and smart sensors. The Centre has obtained an Operator Permit from the Civil Aviation Authority of Singapore (CAAS).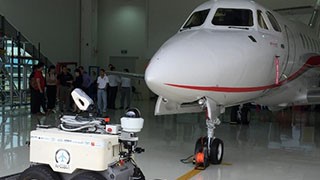 Hangar of the Future
Under an MOA with Airbus Group, projects aim to increase MRO productivity for the aviation industry by adapting and developing cutting edge technologies such as:
3D aircraft scanning for defect detection
Digitalization of documentation flow
RFID to track processes and operations
Wearable digital assistance and tools
Automatic diagnostics robots and drones
Augmented reality for part localization
3D printing of spare parts and specific tooling
Data analytics integrated to a management system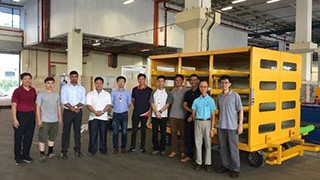 Automated Baggage Trolley
This project involved the development of an automated baggage handling system to ease the workload of airport cargo workers and speed up operations, as part of the Aviation Challenge – a competition launched by CAAS to spur the conception and development of innovative solutions to automate labour-intensive processes in airport operations.
A team of lecturers from the School of Engineering, working with industry partner Petris Global Ltd, emerged runner-up in the competition after working on the project which spanned 2 years and was completed in 2017.  Temasek Polytechnic was the only institution of higher learning (IHL) to have been shortlisted among the top 5 teams out of 14 entries.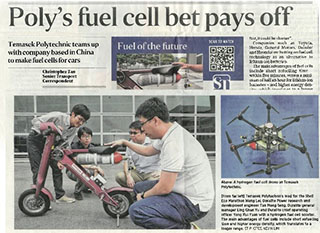 Fuel Cell for Drones

A patented fuel cell developed by the School of Engineering, the world's highest in density, has opened the doors to longer drone flying times over longer distances and with bigger payloads, thereby breaking new grounds in fuel-cell powered drones. The story was reported in The Straits Times on 1 Oct 2018.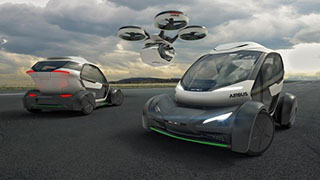 The Hangar of the Future

The Centre's "Hanger of the Future" project was reported in an Economic & Development Board (EDB) publication in October 2018, in which it was mentioned that the project brings together experts from Airbus together with Temasek Polytechnic to study new technologies that can improve the efficiency and productivity of maintenance, repair and overhaul (MRO) operations. (https://www.edb.gov.sg/en/our-industries/company-highlights/airbus.html)
The Centre also participated and showcased its competencies at the following official public events:


Singapore International Robo Expo 2018 (1-2 Nov)
MRO Asia-Pacific 2018 (24-26 Sept)
Tech Innovation 2018 exhibition (18-19 Sept)
Singapore Security Institute exhibition (27 Aug 2018)
TP Share and Exchange (18 July 2018)
Drone Odyssey (5-7 July 2018)
Aviation Community Reception 2018 (4 July)
ConnecTechAsia 2018 (26-28 June)
Sustainable Solutions Expo 2018 (3-6 June)
Singapore Airshow 2018 (6-11 Feb)
Contact Details
Mr Yue Keng Mun

8.30 am to 6.00 pm (Mon to Fri). Closed on Sat, Sun & Public Holidays

Centre under School of Engineering

Temasek Polytechnic
West Wing Block 25A, Level 3, Unit 22
21 Tampines Ave 1
Singapore 529757
Quick Links To Centres Under Schools